Background
Windows has had the function of "system restore" for a long time. When something goes wrong with our system, and there is no way to fix it, we often reinstall it or restore it from the system restore point you created. However, the system restore point created is of long duration. Therefore, it is likely to restore some unwanted data.
Fortunately, this is no longer the case with System Restore Explorer if you know exactly what data you need to restore. It displays all existing system restore points in its interface. This is a more labor-saving tool because you do not have to recover unwanted data.
What Is System Restore Explorer?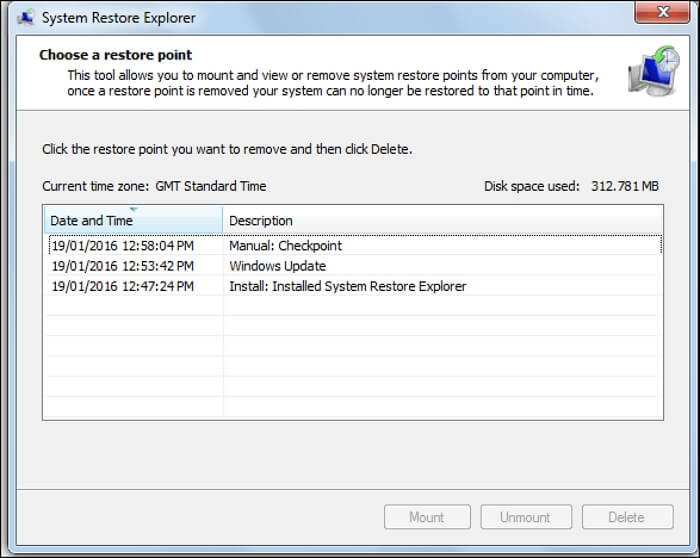 System Restore Explorer is a tool that allows you to browse system restore points on your computer and select some of them for deletion or recovery. In addition, you can also use it to mount the contents of a restore point into a folder. By doing so, you can browse and copy individual files without performing a full system restore. In short, System Restore Explorer is a practical tool for specific data recovery. 
The Features of System Restore Explorer
System Restore Explorer is a practical tool for you to recover data on your computer. It comes with many features:
Free data recovery tool. You can use it to recover data on your computer without any cost.
Easy to use. The core benefit of System Restore Explorer is that it makes it easier to restore files from system restore points. 
High compatibility. System Restore Explorer is compatible with Windows Vista and Windows 7. It also works on Windows 8/8.1 and 10 although. 
More functions. With this tool, you can delete previous restore points. Besides, with the help of System Restore Explorer, you may find it useful to free up space on a hard drive.  
How Does System Restore Explorer Work?
Windows stores system restore points in a hidden folder called the System Volume Information folder. And System Restore also stores the backups in the System Volume Information folder. However, you are normally unable to access it. If you try to access that folder, you will encounter the error message shown.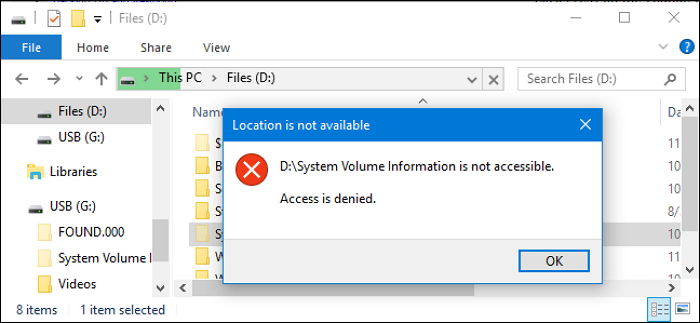 Fortunately, System Restore Explorer provides you with the ability to access the System Volume Information folder. The following is how it works:
Launch the software, and the System Restore Explorer will automatically show you what system restore points are currently in your System. You can choose to delete the Restore files or select a Restore point and click "Mount" to see the more detailed information.
After clicking "Mount", the content of the Restore point will be automatically loaded in the C drive, and the path will automatically pop up. At this time, you can directly restore the file you need without restoring all the content at once. Remember to click "Unmount" to unmount it after use.
Another Free Tool for Specific Data Recovery
There is no denying the fact that System Restore Explorer is another good way for computer users to recover specific data on a computer. It is an easy-to-use tool because you can restore your data simply without the need to recover unwanted data or files. Undoubtedly, System Restore Explorer will win a place as a data recovery tool for its high compatibility and easy-to-use features.  
In a word, the free System Restore Explorer for Windows offers a better solution to specific data recovery.