PAGE CONTENT:
What Is M.2 SSD
M.2 SSD is a new type of interface in SSD, but different from the traditional 2.5-inch SSD, M.2 SSD looks like a gum which is usually 22(width) x 80mm(length) in size. 

The M.2SSD is a kind of solid-state drive launched by Intel, which can replace a new interface of mSATA. For the new generation of this M.2 SSD, because its interface uses a SATA interface, it is still quite different, and its vast recognition is also relatively high. It is now widely used in the market for laptops and desktops because of its faster reading speed and larger capacity. 

SATA vs SSD: Which One to Choose [Indepth Comparison]
Choosing between a SATA Hard drive and an SSD can be quite difficult. Which one should you choose? Is It Time to Upgrade? Read the article on SATA and SSD comparison and choose the storage drive on your own case.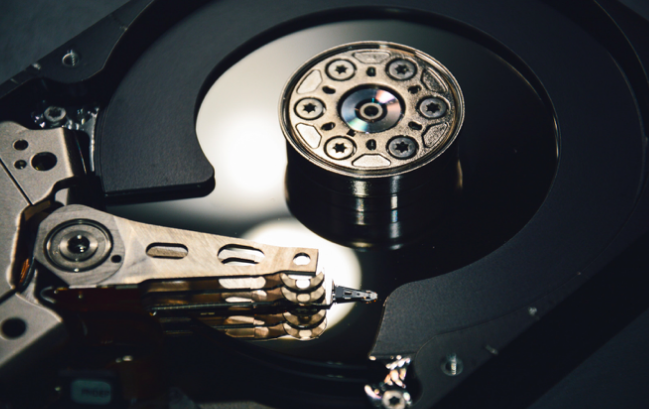 Types of M.2 SSD
Most M.2 SSDs are in the form of "22 x 80mm", but there are other sizes. You can tell what size an M.2 SSD is by using the four or five-digit number in its name or on its PCB(printed circuit board). The first two numbers stand for width, while the rest are its length (example: M.2 Type-2280).
Common sizes of M.2 SSD are below:
M.2 Type-2230 (22 x 30mm)
M.2 Type-2242 (22 x 42mm)
M.2 Type-2260 (22 x 60mm )
M.2 Type-2280 (22 x 80mm)
M.2 Type-22110 (22 x 110mm)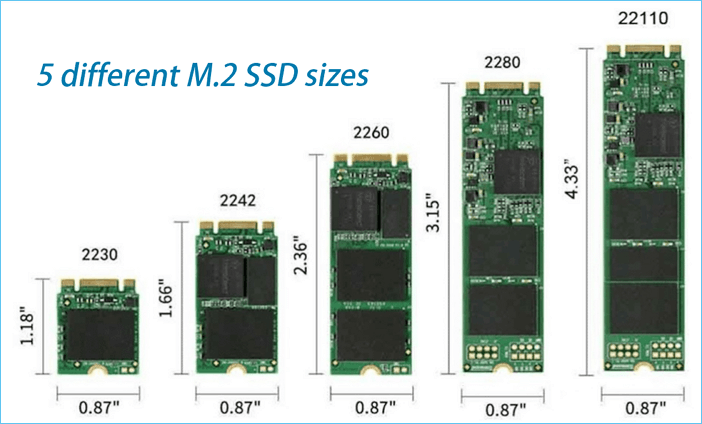 Pros & Cons of M.2 SSD
Since we know what M.2 SSD and its different types are, let's look at its advantages and disadvantages. 
The main advantages of M.2 SSD are its smaller size and fast reading speed.
M.2 SSD is smaller than the traditional 2.5-inch SSD. So it's increasingly used by thin gaming laptops as they take up less space. The maximum transmission speed of the mainstream SATA 3.0 channel now is 6Gbps, and its actual rate is up to 560MB/s. The M.2 SSD using the NVMe protocol has a maximum reading speed of 32Gbps, which can reach about 3.5GB/s; this is six times faster than a traditional SATA SSD.
But M.2 SSD also has its shortcomings. 
First, in terms of price, M.2 SSD is indeed higher than HDD. In addition, the cost of SATA SSDs is lower than that of NVMe SSDs with an M.2 interface.
Another disadvantage is that NVMe SSD with M.2 interface is small in size and fast in performance, and most NVMe M.2 SSDs are not equipped with heat dissipation vests, but their heat generation is fast, and heat dissipation is slow, so their temperature is higher, which further affects the performance of SSD.