The latest macOS version, Ventura, has generated massive buzz. Initially announced on July 11, 2022, in WWDC, the beta version is now available. However, the final version is yet to be released. And that has caused a massive problem among Mac users.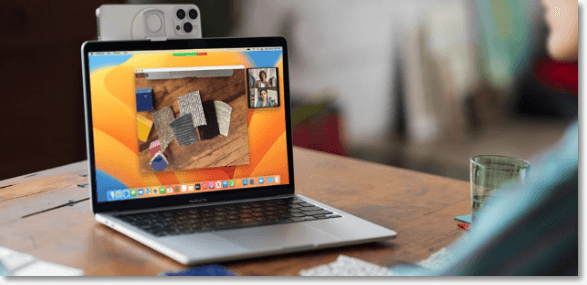 The integration of new features and impressive changes have made Ventura appealing. But, some users have reportedly faced multiple issues while using the beta version. As a result, negative feedback has led to the rise of questions and confusion. 
Is it beneficial to upgrade to the macOS Ventura? In this post, we will compare macOS Monterey and Ventura (macOS 12 vs. macOS 13) to have in-depth knowledge of the matter. After that, you can decide what to do!
An Overview of Monterey vs. Ventura (macOS 12 vs. macOS 13)
To understand which is better suited for you, it is vital to know more. For that, you need to have detailed knowledge of these two operating systems – macOS Ventura and macOS Monterey. 
Monterey macOS
macOS Monterey is the 12th version of macOS. It is the successor to the Big Sur operating system. A lot of changes were introduced with this OS, including Mac got shortcuts, TestFight, etc. It also introduced Universal Control, where one mouse and keyboard could control various iPads and Macs.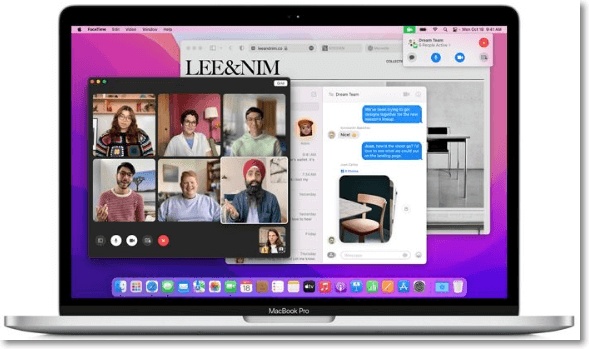 The OS also supported the Apple Music Voice Plan Subscription. You could also use Noise Cancellation and Portrait Mode for apps like FaceTime. The lock screen was integrated with the Live Animoji and Memoji features. Besides, it also introduced Live Text and a new toolbar for the Preview and Finder apps. 
The addition of the Low Power mode was impressive. It increased battery life while working. Other changes include the integration of the yellow privacy indicator to know if the webcam or mic is on. Improvements were made to FaceTime and Time Machine for efficient functionality. 
Ventura macOS 
macOS Ventura is the 13th and the latest version of macOS. The final version is yet to be released and promises exciting changes to the previous operating system. It will succeed the macOS Monterey. Some new additions include Stage Manager, a new and improved Safari, iCloud Shared Photo Library, etc. Here, we can also help you download macOS 13 Ventura.
The Font Book has been redesigned visually, and the Mail underwent massive changes for improvement. Even Spotlight was improved and led to easy and hassle-free search results. Apps such as weather and clock were redesigned to work flawlessly. 
Another excellent addition is the Freeform app which promises an increase in productivity and collaborative work. You will also get AVIF support, an updated Siri, a complete makeover of System Preferences, and more!
Monterey vs. Ventura: What Are the Differences?
Undoubtedly, there are differences between macOS Monterey and Ventura. You need to know more about them to make the right decision. Here are some key points of differences. Take a look!
macOS Ventura vs. Monterey: Can You Upgrade?
Before you look at the new features in Ventura, you need to know the compatibility. It is vital to ensure that your Mac is compatible with upgrading to macOS Ventura. 
Here is the list of compatible devices or systems that can be updated to Ventura.
MacBook Pro 2017 & later
MacBook 2017 & later
iMac 2017 & later
Mac mini 2018 & later
iMac Pro 2017
MacBook Air 2018 & later
Mac Studio 2022
Mac Pro 2019 & later
Besides, if you happen to find your mac failed to upgrade, follow the steps down below:
macOS Ventura vs. Monterey Spotlight and Stage Manager 
Stage Manager is a new addition in Ventura. You can think of this feature as an advanced version of Expose and Search, previously available on Monterey. With Stage Manager, you can use multiple apps and windows simultaneously. It will be available on the left side of the screen. That makes it easy for you to work while swapping between different apps.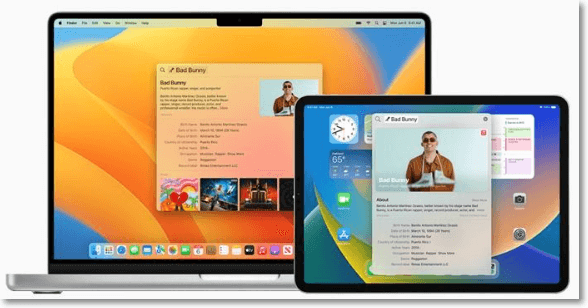 On the other hand, Spotlight is an age-old feature of Mac. However, it has improved tremendously in Ventura. Now, you can use Spotlight to search the web or locate images on the iCloud Photo Library. The feature will also support Live Text. 
macOS Ventura vs. Monterey Mail and Messages
Mail and Messages have finally improved in Ventura. You can unsend messages (within a few seconds) even after sending them. In the latest macOS, Messages support the SharePlay feature. In Mail, one can set reminders to check out incoming messages and schedule the timing of outgoing mail. 
macOS Ventura vs. Monterey Safari 
There isn't much of a difference in Safari in Ventura. The only difference is that it has improved even more. It has been optimized more, making it the fastest browser globally. Introducing the Shared Tab Groups is an upgradation of the Tab Groups present in Monterey.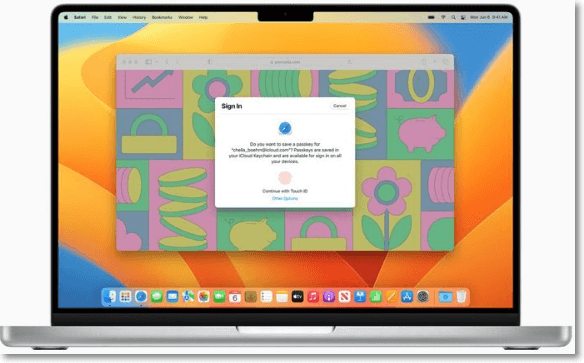 macOS Ventura vs. Monterey System Settings 
System Preferences present in Monterey have undergone a complete makeover in Ventura. It is known as the System setting and has a visually different look. It almost looks like an app on the iOS platform. A new sidebar has been integrated that shows various settings. 
Monterey vs. macOS Ventura: Is It Worth Upgrading
Are you wondering if upgrading to macOS Ventura is worth it? Well, here we will discuss more.
There are plenty of reasons that support the upgradation to Ventura from Monterey. For starters, you will get access to new features such as Stage Manager, Passkeys, Continuity Camera, etc. Besides, many existing features and apps have been improved. 
The macOS Ventura is much more secure and reliable than its predecessor. Apple constantly works on eliminating vulnerabilities, and thus the latest versions are more secure. 
However, some reasons dissuade users from going for upgradation. The primary reason is that the new version may have glitches and bugs. Apple will need some time to assess the feedback and iron them out. Besides, there might be some apps that are not compatible with Ventura. 
If you eagerly want to upgrade to Ventura for the new features, it is better to wait. Apple has announced that some new features won't be available during the final launch. You will get it later when there is a software update. 
That is why waiting a few months is recommended to get the stable version. Now, you can get all the features listed and not worry about glitches. 
However, before installing the macOS Ventura, you must make some preparations.
Make sure the existing system is compatible with the OS. For that, check out the list of compatible devices available.
Check and ensure that the apps you need are compatible with Ventura. Otherwise, there will be issues while working. 
Free at least 20-25 GB of space on your Mac to install, download, and run Ventura smoothly.
Before you opt for upgradation, you may also use Time Machine Backup to back up precious data. 
Keep your Mac fully charged during the upgrade. As a precaution, keep the charger plugged in while the update occurs. 
Check the network connection and ensure its stability and reliability. Issues mid-way can interrupt the update or cause problems within the new OS.
Final Verdict
macOS Ventura is the latest version of the operating system for Macs. It succeeds Monterey and comes with a wide array of features. Significant improvements have been made to existing features, such as Spotlight and Safari, and new features have been added, such as Stage Manager and Freeform. 
Before you decide to go for the upgrade, make sure your system is compatible. After that, you must check the features and see if you need them immediately. It is always advisable to wait a few months after the final version is released. That way, you can get all the new features available later.
Monterey vs. Ventura FAQs
Before you make the final decision, gather more knowledge. If you know more, you can smoothly move ahead. For that, browse through the questions and answers listed below -
1. Should I update my macOS to Ventura from Monterey?
There is no correct answer stating if you should update your macOS from Monterey to Ventura. It is without a doubt that the latest version comes with a wide range of features. However, the initial public release might encounter glitches, bugs, issues with the system, etc. If you are not in a hurry or need these new features immediately, wait a few months to install the new macOS. 
2. How to update my macOS to Ventura from Monterey?
After running the installer, you need to go to System Preferences. From there, you will see Software Update. Clicking on Update will allow you to download the latest macOS. After that, you need to follow the instructions on-screen and install Ventura. 
3. How to downgrade from the macOS Ventura?
There are three different ways to downgrade from the macOS Ventura.
Method 1. Downgrade with Time Machine
Method 2. Downgrade with macOS Recovery
Method 3. Downgrade with Bootable Installer