What Is Rosetta Mac
Rosetta is a powerful program for many Mac users. We will introduce Rosetta 2 Mac from three aspects: definition, history, and features.
Definition of Rosetta Mac 
Rosetta is a dynamic binary translator created by Apple for macOS. It is also an emulator developed to bridge the transition between Intel and Apple processors so Intel-based Mac apps can run on Apple Silicon Macs without modifying the source code. Actually, it translates x86_64 processor instructions (64-bit Intel) for ARM-based Apple Silicon.
History of Rosetta Mac
The first version of Rosetta was introduced in 2006 in Mac OS X Tiger, allowing PowerPC applications to run on Intel-based Macs; The Rosetta 2 was introduced at the 2020 Worldwide Developers Conference. As a component of macOS Big Sur. It allows Intel software to run on Apple silicon Macs.
Features of Rosetta Mac
According to Apple, Rosetta is suitable for translating applications with high user interaction but low computational requirements, such as word processors, rather than high computational requirements. 
Rosetta is known as a user program that handles user code, which may make it less powerful than Apple's earlier PowerPC 68K emulators. Nevertheless, it is also beneficial to prevent debugging and security holes. Rosetta is not compatible with and does not run the following:
Applications built for Mac OS 9.2.2 or earlier.
Code that inserts preferences into the System Preferences pane.
Applications that specifically require a PowerPC G5 processor.
Kernel extensions, and applications that depend on them.
Software that requires a specific legacy hardware interface to operate. 
Bundled Java applications or Java applications with JNI libraries that can't be translated.
Java applets in Rosetta-translated applications.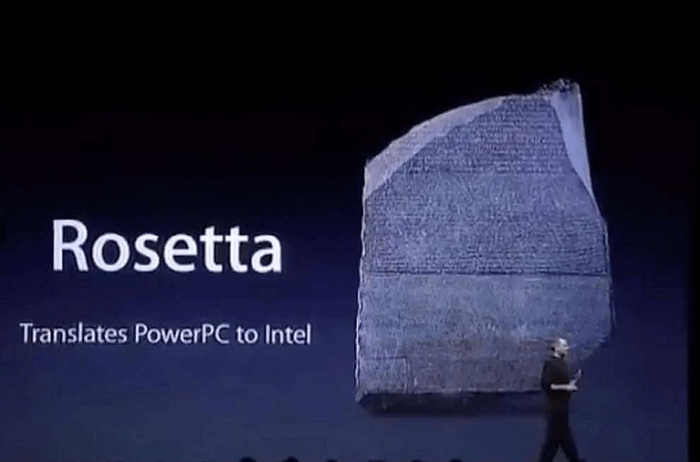 How to Install Rosetta 2 on Mac 1/2
Rosetta is a perfect and necessary tool that translates Intel-only apps and programs so that they can work on Apple Silicon Mac 1 and Mac 2.
However, Rosetta 2 is not installed by default within a standard macOS, such as an M1 MacBook Pro, MacBook Air, or Mac mini. But you don't have to search for it on the web to download Rosetta 2. Here we will provide two methods for installing Rosetta 2 onto the Apple Silicon Mac if you wish to run these apps.
Method 1. Install Rosetta on Mac 1/2 with App Launch
If you have any x86 Intel applications on an Apple Silicon Mac, simply start the application, and the users will be prompted to install Rosetta. Then please follow the steps below:
Step 1. When the prompt appears on the screen, then click the "Install" button.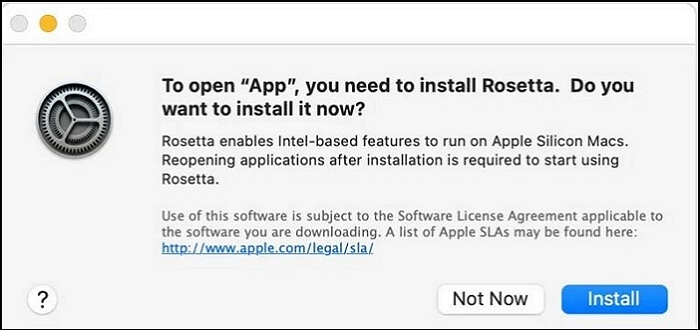 Step 2. Enter username and admin password to allow the Rosetta 2 installation to continue.
Step 3. After installing Rosetta, it will be available for any of your apps that need it.
Method 2. Install Rosetta on Mac 1/2 with Terminal
If you're not prompted to install Rosetta 2 on your Mac 1/2 for any reason, you can also use the Terminal to install it on your Mac. Here are steps on how to manually install Rosetta on Mac 1/2:
Step 1. Open Terminal on your Mac.
Step 2. Copy-paste the following command into the command line:
/usr/sbin/softwareupdate - install-rosetta-agree-to-icense.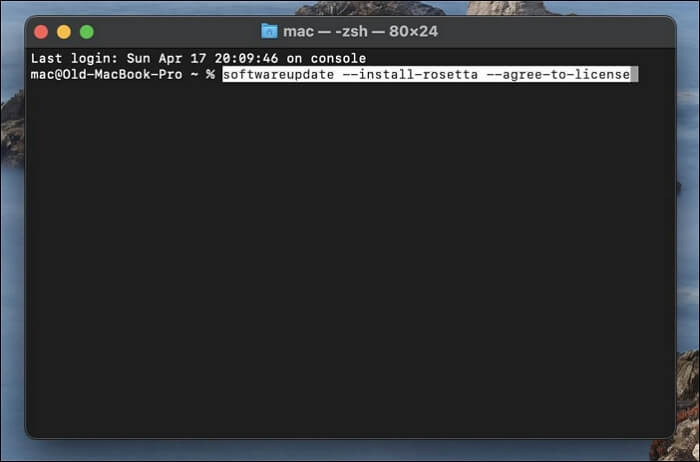 Step 3. Then Press Enter. After that, Rosetta 2 will be installed automatically on your Mac 1/2.
Which Apps Require Rosetta on Mac
The Get Info is a great tool to identify and check which universal Mac apps need Rosetta. Here's how to check which applications need Rosetta on a Mac:
Step 1. Launch Finder, and move to the Applications.
Step 2. On the Applications, Ctrl-Click what you want to check.
Step 3. Select "Get Info" from the drop-down menu.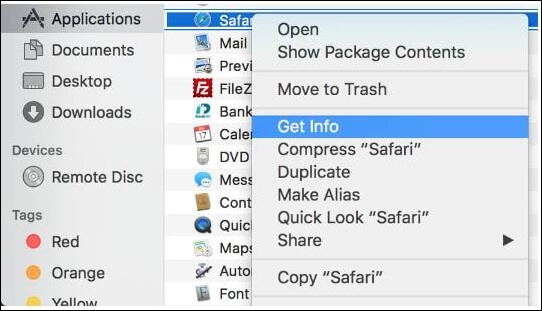 Step 4. Under General, find the Kind option. And you can see Application (Intel) or Application (Universal).    
Application (Intel) shows this app supports only Intel chips and requires Rosetta in order to work on an Apple Silicon Mac.
Application (Universal) shows the app supports both Apple Silicon and Intel chips and uses Apple Silicon by default. 
Bonus Tip: How to Recover Data on Mac
In some cases where you install Rosetta on Mac with prompt or Terminal, you may encounter the situation that your data get lost, or your files are deleted accidentally. At this moment, you may need to recover Mac data for free.
There is a free Mac data recovery tool - EaseUS Mac data recovery which is one of the leading recovery software for Mac. It is also a third-party Mac data recovery software and one of the finest tools available today.
The specific features set includes:
Recover 2GB of data.
Recover photos, documents, videos, audio, emails, archives, etc.
Recover from HFS+ fusion drive.
Import/export file scanning results.
Search, filter, and preview recoverable files.
You can follow the step-by-step guide to learn how to use this Mac data recovery software to recover deleted files on Mac:
Step 1. Search for lost files
Select the disk location to search for lost files (it can be an internal HDD/SSD or an external hard drive) where you lost data and files. Click the "Search for lost files" button.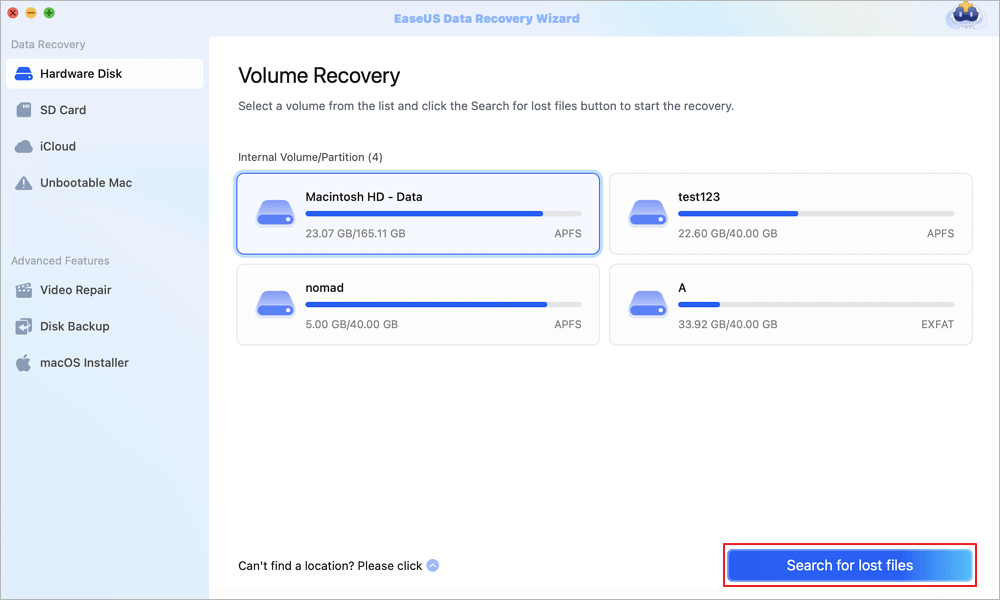 Step 2. Go through the scanning results
This software will immediately scan your selected disk volume and display pictures, documents, audio, videos, and emails on the left pane.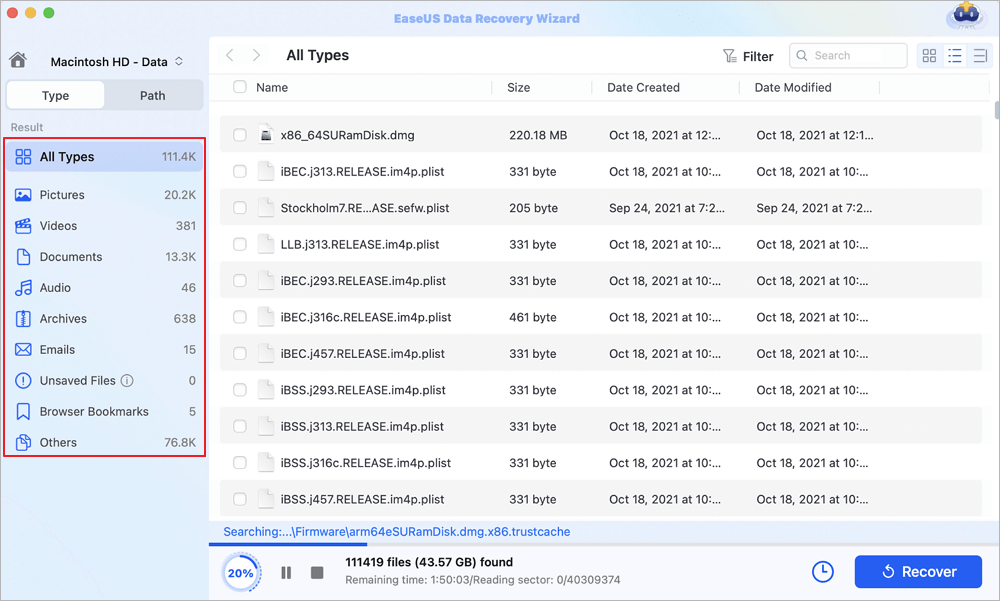 Step 3. Select the file(s) and recover
Click the data to preview, and click the "Recover" button to have them back.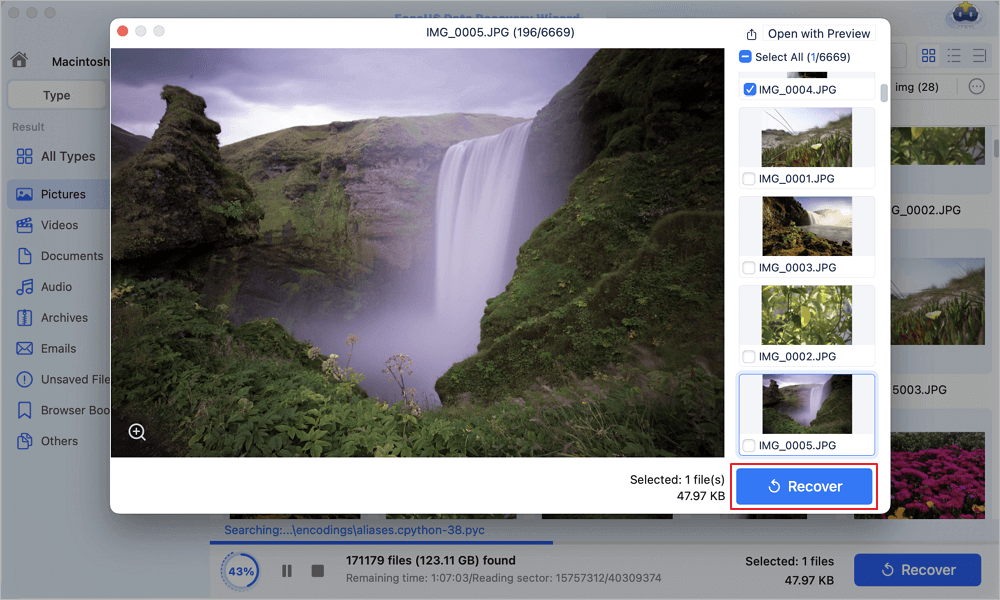 Final Verdict
In conclusion, Rosetta is the translation layer that enables a Mac with Apple silicon to use apps built for an Intel-based Mac. It is meant to simplify the transition to Apple silicon, which provides you more time to create a universal binary for your app. To install the latest version - Rosetta 2 on Mac is necessary for all of us, and you can install it with app launch and Terminal.  
However, it is unavoidable to lose your data or files in the process of installing and running Rosetta 2. Besides numerous Mac data recovery tools in the market, there is the best option recovery software you need to consider, EaseUS Mac data recovery.
Rosetta on Mac FAQs
In the following content, we've answered some frequently asked questions about Rosetta on Mac. You may read it if you have an interest in it.
1. Is Rosetta 2 Safe to Download on Mac?
Rosetta is totally safe for your Mac which is designed by Apple. So you should not need to worry about it.
2. Can Rosetta 2 Run Windows Apps?
Rosetta cannot run Windows applications, and it's only designed to translate Intel Mac apps to work or Apple Silicon M1 and M2 Macs. The only way to run Windows apps on a Mac is to install Windows on a Mac.
3. How to tell if an app is using Rosetta on Mac 1/2?
Once you've installed Rosetta on a Mac 1/2, you won't be prompted to install it again.
One way to tell if an app is using Rosetta is to open the "Get Info". Or, you can turn to the Apple logo in the top left of your Mac and select "About This Mac" > "System Report", and then under the "Kind" column, you can see whether the app is Intel or Universal.
4. How to recover data on Mac hard drive?
To recover your data on Mac, you can adopt the following 3 methods. First, you can restore data from Time Machine, Mac's built-in technology. Secondly, you can use Apple's disk repair tool, called Disk Utility. Thirdly, you can rely on a data recovery tool for Mac to help you recover your lost data. EaseUS Mac Data Recovery is a great option for you. Download the software from the button below.