How to Find Windows Vista Product Key in 2022
When you have an OEM computer and a Windows license that forms part of it, your license will expire when your computer dies. Users cannot move the OEM license from one device to another legally. But, you have an option to recover your Windows Vista license key with ease and simplicity. Though it may not be as easy a task as it would appear to be, you can opt for a workaround just in case. 
Let us explore the simple and easiest methods available for how to recover a Windows Vista license key. 
| Workable Solutions | Step-by-step Troubleshooting |
| --- | --- |
| Fix 1. Using EaseUS Key Finder | Step 1. Launch and run EaseUS Key Finder on the PC, and choose "Windows"...Full steps |
| Fix 2. Using Registry | Click on Start and Run, type regedit...Full steps |
| Fix 3. Using Installation CD | Insert the installation CD for your Windows Vista into the CD / DVD drive on your PC...Full steps |
Method 1. Using EaseUS Key Finder to Retrieve Vista Product Key
EaseUS Key Finder is a perfect solution for finding Windows product key. It can be your best bet for helping you find your key number from the registry.
Step 1. Click "Windows" tab under the Registry Key.
Step 2. Check Windows product key on the right side. Click "Copy" to paste. Or select other two options:
"Save" - Save to local as a PDF file.
"Print" - Click to print key file.
Method 2. Find Windows Vista Product Key in Registry
l
Yet another easy method that can be handy in finding the product key of Windows Vista installation is through the Windows Registry. Please note that this method would ideally work only with a certain OEM device. 
Follow the steps here below – 
Click on Start and Run, type regedit.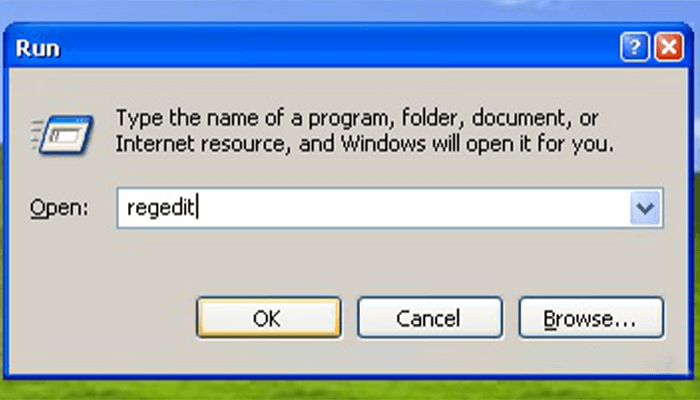 Follow the path HKEY_LOCAL_MACHINE >Software
Scroll down and locate the operating system that you want to find the product key for. 
Locate the option for the terms such as Digital Product ID or serial, key, license, or other similar options. 
Check the value for the product key. 
The major issue that you would face with the method is that you may not find the method quite simple and easy. You may need to check if the method works for you. 
You may also use the path HKEY_LOCAL_MACHINE\SOFTWARE\Microsoft\Windows NT\CurrentVersion\DigitalProductId for finding the product key of your operating system.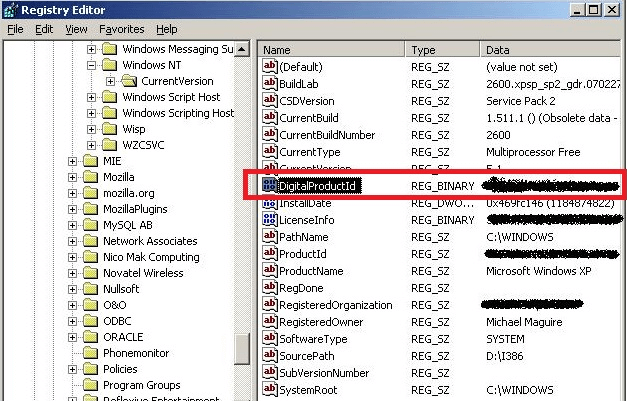 Once again, please note that the method or the path would work only in the case of certain OEMs. If the method does not work, you may need to check out the other methods featured here. 
Method 3. Get Windows Vista Product Key via the Installation CD
If you have misplaced the Windows Vista product key, it may be quite easy to recover the product key from your original installation CD. The details of the product key should ideally be available within the files on the installation CD. 
Here are three steps that should be helpful in how to find the Windows Vista product key – 
Insert the installation CD for your Windows Vista into the CD / DVD drive on your PC.
Explore the CD by browsing through the files.
Go to the i386 folder. You should be able to do that by searching for the file. 
Launch the file named UNATTEND.txt.
Scroll down to the last line of the file.
You should be able to find the Windows Vista product key. 
The Concluding Thoughts 
Losing a Windows Vista product key can be quite annoying.  If you are on an OEM device, you would easily find simpler options for finding the product keys. However, if you find it a little difficult to recover the lost or forgotten product key, it may be worthwhile to check out a few of the best methods that can prove to be quite handy. You can check out the options such as recovering your product key from the installation CD, from the registry entries, or with the help of professional software tools. 
EaseUS Key Finder should be a great option that can prove to be quite exciting and effective in every respect for almost every product key recovery needs that you may have. It simplifies the task of finding your product key without any hassles whatsoever. It should be the most reliable option ever for most of your needs.
The best part is that it can help you migrate your entire system in addition to helping you find the product key. Pick it once, and you will find the functionality one of the unique options ever. 
Daisy is the Senior editor of the writing team for EaseUS. She has been working in EaseUS for over ten years, starting from a technical writer to a team leader of the content group. As a professional author for over 10 years, she writes a lot to help people overcome their tech troubles.
Written by Tracy King 
Tracy joined in EaseUS in 2013 and has been working with EaseUS content team for over 7 years. Being enthusiastic in computing and technology, she writes tech how-to articles and share technical solutions about Windows & Mac data recovery, file/system backup and recovery, partition management and iOS/Android data recovery.
About EaseUS Key Finder
EaseUS Key Finder offers complete solutions for you to efficiently find Windows or Windows Server product keys, discover Offce, Adobe, and other installed software serials, and find WiFi codes, etc, successfully in simple clicks.