
Table of Contents

Reviews and Awards

Best iPhone Data Recovery Software
Top 3 Ways to Recover Permanently Deleted Voicemail iPhone
Summary
Are you looking to recover deleted voicemail on your iPhone? It isn't that difficult to do so. We will show you the top 3 ways how to recover deleted voicemails on iPhones with simple procedures. Keep reading!
Lost Voicemail on iPhone, How to Get It Back?
Voicemail is a fantastic function that enables people to communicate with one another. It delivers a message to your loved ones, but it also contains your loving feelings for them. People will not know you well if they just read your text messages, but they will know you better if they hear your voice and feel your emotions.
You might want to keep some voicemail forever, but what if it gets permanently deleted from your iPhone? The good news is that you never have to be concerned about losing a deleted voicemail on your iPhone for good. You can choose the most appropriate method from the list below to recover lost voicemail on iPhones and other iOS devices quickly and effectively.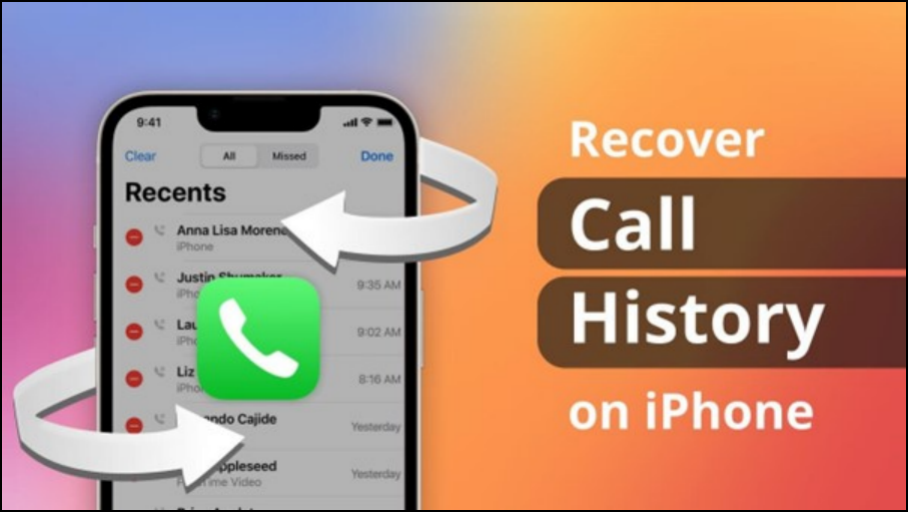 How to Recover Permanently Deleted Voicemail from iPhone
Yes, it is possible to recover deleted voicemail on an iPhone. You might be wondering that it's impossible, but we will teach you how to do it! We're going to assume you don't have a backup of your voicemails somewhere - but that won't be an issue in the least. Using EaseUS MobiSaver, you can recover deleted Voicemail on your iPhone with or without a backup. It is a data recovery solution for iOS devices that can be downloaded for free. With EaseUS MobiSaver, it is possible to recover information like messages, voicemails, contacts, camera rolls, images, and other data types. This software is compatible with iPhone 3gs and later models.
What distinguishes EaseUS MobiSaver from the competition is that it relieves you of searching for and recovering lost files; it makes data recovery simple and efficient. Support for a wide range of data formats, including text messages, photographs, notes, and WhatsApp messages.
EaseUS iPhone Data Recovery Tool
Users will be able to recover permanently deleted photos from their iOS devices, iCloud backups, and iTunes backups.
Provide comprehensive and straightforward instructions to allow users to recover data at home, even if they are not technically savvy.
Cover a wide range of data loss situations such as unexpected deletion, system failure, jailbreak failure, etc.
Step 1. Connect iPhone to Your PC
Launch EaseUS MobiSaver. Click "Recover from iOS Device" on the left, and click "Start".
Step 2. Scan iPhone for Lost Voice Mails
EaseUS MobiSaver will automatically scan iPhone 13/12/11/X/XR/XS/8/7/6/5/4, and find all voice mails for you.
Step 3. Preview and Restore Voice Mails
Tick "Voice Mail" on the left. Choose specific voices you want to recover. Click "Recover to PC" or "Recover to Device" to decide where you want to save them.
How to Recover Permanently Deleted Voicemail via iTunes
Suppose you are somebody who regularly backs up your data using iTunes. In that case, you can now utilize the iTunes program on your computer's desktop to retrieve voicemails that have been permanently lost from your iPhone. There is, however, an obstacle in the process. In that case, all of the data on your device will be immediately destroyed, which can result in significant data loss.
Consequently, in your attempt to retrieve 1-2 accidentally lost voicemails, there is a high likelihood that you can wind up deleting all of the other important information stored on your device. In other words, you should only attempt this technique if there is nothing critical on your device.
Detailed instructions on retrieving lost voicemails from an iPhone using an iTunes backup are provided below.
Step 1. Installing and launching the most recent version of iTunes on your computer is recommended. Then, take a USB cord and connect your device to your computer using the cable.
Step 2. As soon as iTunes recognizes the iPhone, choose the "Summary" option from the left-hand menu bar.
Step 3. Finally, click on the "Restore Backup" option and touch "Restore" in the pop-up message to confirm your actions and close the window.
Note. That's all there is to it. iTunes will begin restoring the data from the backup on your device, and you'll be able to access all of your previously deleted voicemails almost immediately.
How to Recover Permanently Deleted Voicemail via iCloud
You can also retrieve deleted voicemails from your iPhone using an iCloud backup, an alternative to using iTunes. On the other hand, this method will only work if you have already configured your iPhone to automatically backup everything (including voicemails) to a cloud storage service.
And, once again, when you restore data from an iCloud backup, it will restore all of the files presently stored on your iPhone. Follow these methods to retrieve voicemails that have been permanently erased from an iPhone using the iCloud service.
Step 1. Open the "Settings" app on your iPhone and choose "General" from the drop-down menu.
Step 2. After clicking "Reset", choose "Erase All Content and Settings" from the drop-down menu. To finish the procedure, input your iCloud credentials if requested by the system.
Step 3. Your iPhone will be immediately rebooted when restored to its factory default settings. To restore voicemails from an iCloud backup, go to the "Set Up Your iPhone" page and choose the backup file you want to restore the voicemails from the list.
Note. Your smartphone will be able to access all of the data included in the iCloud backup, and you will be able to retrieve it quickly.
Conclusion
These are the three approaches we've outlined for retrieving voicemails that have been permanently erased from an iPhone. Each of them is usable and will come in helpful for you at some point.
In reality, the most effective method of preventing data loss is to create frequent backups of the information stored on your iPhone if it is accidentally deleted or lost due to other negative circumstances.
Although a data recovery tool can recover lost data from the iPhone directly, data that has been erased can never be restored by a data recovery program.