Summary
The Album Artwork fails to show up or missing on your iPhone after iOS update? This article will guide you to restore lost Album Artwork songs and effectively fix and repair Album Artwork not showing up error on iPhone, iPad or iPod for you. Follow to see how to restore missing Album Artwork and get lost music files back now.
Album Artwork missing on iPhone after iOS update, help!
"Help! Album Artwork is not showing up on my iPhone 6 after updating iOS to the latest version. Does anyone know how to get disappeared Album Artwork back? 
All my music and songs are gone together with the Album Artwork. So how can I get the disappeared Album Artwork back and find all lost songs? I need help."
It's no longer a new problem for iDevice users losing Album Artwork due to iOS update or some other reasons. So if your music files losing or Album Artwork fails to show up on your iPhone, what will you do? Right below, we have the right solutions for you. Just follow offered methods to restore lost songs and repair Album Artwork to show up and work again now:
Step 1. Extract and restore lost Mp3/Music/songs from iPhone when album artwork not showing up
To extract and restore lost MP3 or music files when Album Artwork fails to show up on iPhone, you can try below 2 methods for help:
Method 1. Restore Mp3 files from iPhone with iOS data recovery software
Professional iOS data recovery software - EaseUS MobiSaver will scan and find all present and lost data on your iPhone and you can directly download it on your PC and follow to restore lost MP3 or music files with below 3 simple steps now:
1. Connect iPhone with PC and launch EaseUS MobiSaver on your PC;
If you are a Mac user, download the Mac version of EaseUS MobiSaver and install on your Mac.
Choose Recover from iOS Device and click Scan;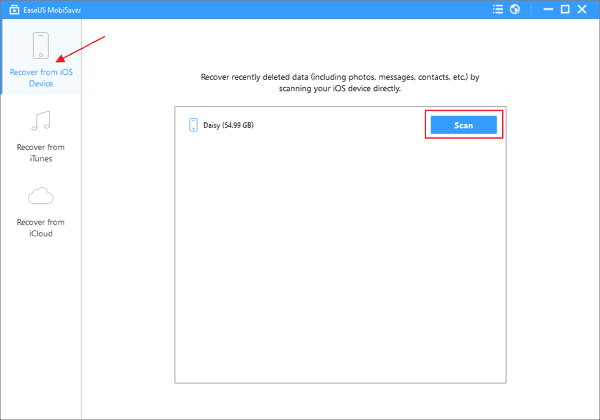 2. Scan iOS devices to find present and lost iOS data from iPhone with broken screen;
EaseUS MobiSaver will automatically scan your iPhone/iPad or iPod to find all data for you.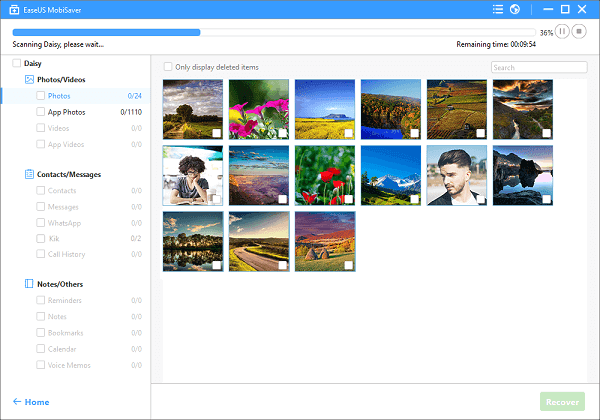 3. Select found MP3 or music files to restore to PC or other storage devices and click Recover to save them in your PC.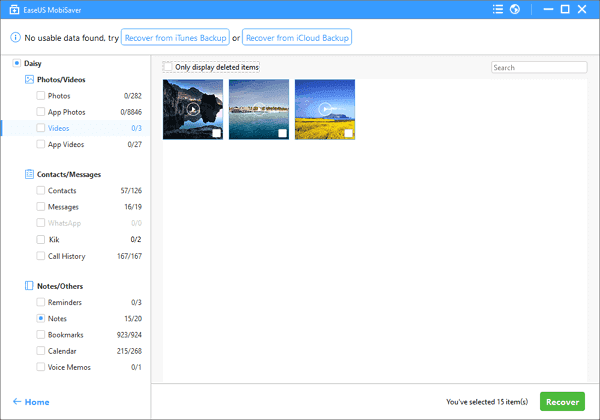 Method 2. Use iTunes to replace each song's album artwork
If you don't want to use iOS data recovery software, you can also try iTunes to replace each song's album artwork and restore all lost songs:
1. Right-click the individual song or album that's missing album artwork > Click Get Album Artwork;
2. Go up to the File in iTunes > Library > Get Album Artwork;
This will let iTunes get the artwork of all the songs.
Step 2. Repair and restore lost, missing or disappeared Album Artwork on iPhone
After getting all lost music files, songs and Mp3s back, you can then follow below two methods to repair and restore lost, missing or not showing up Album Artwork on iOS devices now:
Method 1. Reset iOS device and all settings to repair and bring album artwork back
1. Reset the iOS device. Nothing will be lost:      
Hold down the On/Off button and the Home button at the same time for at least ten seconds, until the Apple logo appears.
2. Unsync/delete all music and resync:
Go to Settings > General > Usage > Storage > Manage Storage > Music >Tap edit in upper right and then tap the minus sign by All Music
3. Reset all settings:                            
Go to Settings > General > Reset and tap Reset All Settings.
All your preferences and settings are reset. Information (such as contacts and calendars) and media (such as songs and videos) aren't affected.
4. Restore from backup. 
You can select to restore iOS device from iCloud or iTunes.
5. Restore to factory settings/new iOS device.   
Method 2. Delete iTunes cache folder
Go to Music > iTunes > Album Artwork. 
Delete the Cache folder, quit iTunes, and then relaunch it.
Method 3. Delete all the music on the iOS device and resync the music
1. Connect the iOS device to iTunes, select it, and click the Music tab in the header bar.
2. Uncheck Sync Music, and then click Sync near the bottom of the iTunes window. 
3. Recheck Sync Music—iTunes will have remembered your settings, whether to sync all music or just selected items—and then sync again. 
If you copy music manually to your iOS device, try this:
1. Choose View > Show Sidebar > Then click the disclosure triangle next to the device's name, and click Music. 
2. Choose File > Library > Export Playlist, and save this playlist on your computer.
3. Choose File > Library > Import Playlist, and select the playlist you just saved. It will be added to iTunes. 
4. Back on your iOS device, select all the music you see when you click Music
5. Then press the Delete key, and iTunes will delete all of the music.
6. Find the playlist you imported, select all of its tracks, and drag them onto the iPhone in the sidebar. 
iTunes will then copy all the music back, though the operation might take a while if you have a lot of files.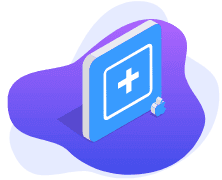 EaseUS MobiSaver for iOS
Recovers photos, videos, contacts, and more
Recovers data lost due to various reasons
Supports iPhone, iPad, and iPod
Free Version 
Paid Version 