What is a USB flash drive?
A small, portable flash memory card plugs into a computer USB port and functions as a portable hard drive. USB flash drives are touted as being easy-to-use as they are small enough to be carried in a pocket and can plug into any computer with a USB drive. USB flash drives have less storage capacity than an external hard drive, but they are smaller and more durable because they do not contain any internal moving parts.
About free USB recovery software
If you are searching for some qualified, fast and free USB recovery software to recover lost or corrupted data on your removable media, an ultimate solution - EaseUS Data Recovery Wizard Free Edition shall work for you. It's a 100% free recovery software, supporting to recover all missing files and folders from your USB hard disk drives and undelete files from USB flash drives.
EaseUS data recovery freeware also allows you to recover data from compact flash, secure digital card, flash memory, and other equivalent mp3, mp4 music players, pocket PC, super drive, thin drive supportive removable media drives. Secure data recovery solution can help you undelete all files even including permanently deleted files by using Shift+Del keys or emptied recycle bin.
How to recover data by EaseUS Recovery Freeware
This powerful data recovery software makes it no big deal to regain all major files such as MPEG, WAV, midi, jpg, gif, jpeg from your USB removable disk, and retrieve all formatted photos gallery, pictures files etc. Download it for free and follow the guideline below to bring lost data back.
Please stop using your USB flash drive once you lose files on it. If you continue using the USB, newly produced data will overwrite all your USB data. Usually, deleted or formatted data are not permanently removed, but the data entries will be removed. With powerful USB data recovery software, you can still restore them from your USB flash drive.
Step 1. Connect USB to your PC and run USB data recovery software.
Connect the USB flash drive on which your files to your computer and launch EaseUS USB data recovery software - Data Recovery Wizard on your PC.
Select your USB drive under External Devices and click Scan to start finding your lost files.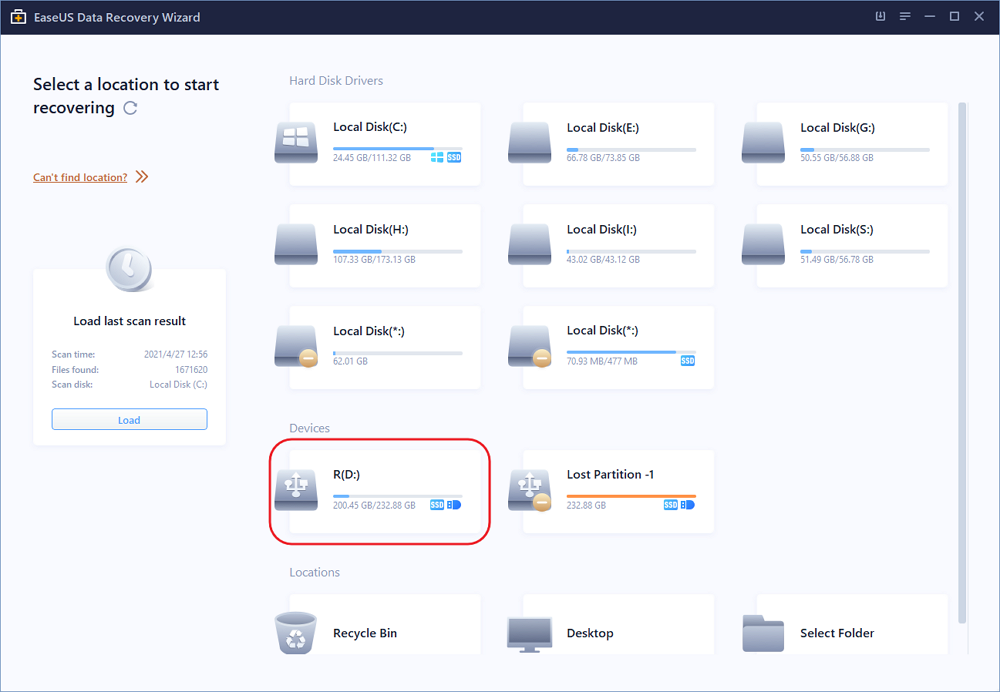 Step 2. Scan to find all lost files from USB.
EaseUS Data Recovery Wizard will fully scan your USB flash drive and find all your lost data on it.
Step 3. Restore all lost files from USB.
After the scanning process, you can check and preview found USB files in this program.
Underneath "Deleted Files", you can find your deleted files there.
And if you formatted USB flash drive, you can check those files under "Lost Partition".
And "Filter" will help you quickly find your lost files from Graphics, Documents, Videos, Audio, and Email, etc.
You can directly double-click the files to preview and see if they are available for viewing, checking and working.
After this, you can choose those files and click "Recover" to restore them to a secure location on your PC or other external storage devices.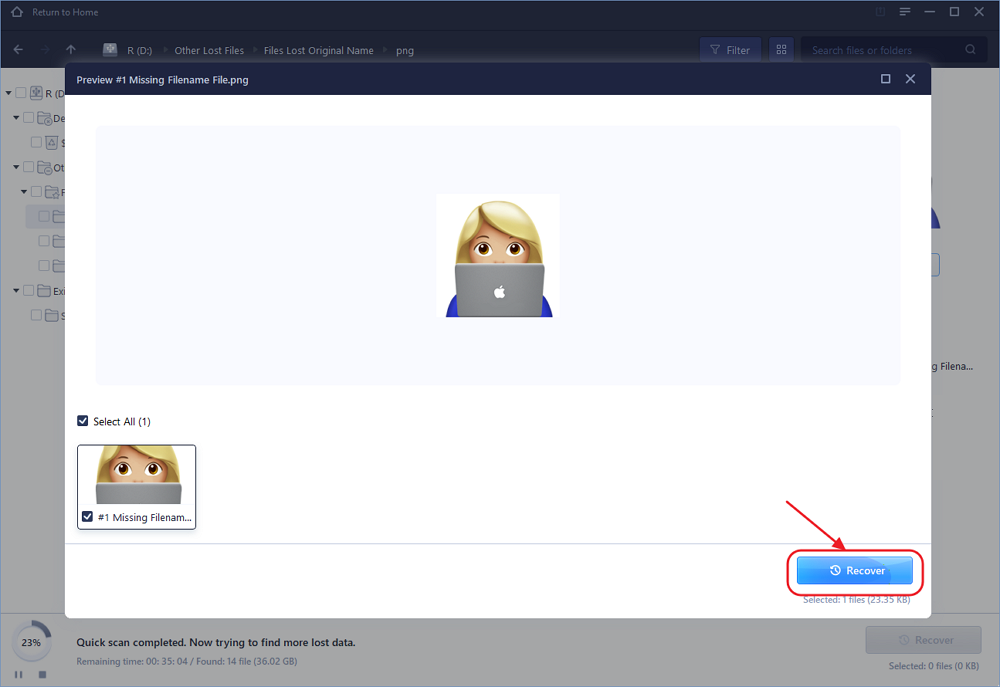 Video tutorial of free USB recovery software - EaseUS Data Recovery Wizard
More details about how to use this free USB recovery software - EaseUS Data Recovery Wizard and restore your data can all be found in this video. Watch it and get your answers:
Key features of EaseUS Data Recovery Wizard:
Data Recovery even after accidental deletion using Shift+Del keys.
Retrieve files from logically corrupted damaged or bad sector infected drive.
Easily restore files and folders even after 'Drive not formatted' message is displayed on your computer.
Retrieve infected data due to human error or any virus generated data loss.
Easily restores lost data, recover formatted or damaged files before you fix and repair your corrupted storage device.
Non-technical users can simply use this software and recover lost data.
Fastest and reliable removable media data recovery software.
Notice:
1. To avoid possibly overwriting, be sure not to take more files on the same USB drive before you recover them. If you have done that, try EaseUS Data Recovery Wizard Free Edition and it may still be able to recover the remainder files in most cases, but the written over files are unrecoverable.
2. If your lost files and data are more then 2GB, you can try EaseUS Data Recovery Wizard - the full version of USB recovery software and get unlimited data recovery capacity to restore all lost USB data.