What is the System interrupts? Why does the System interrupts use so much CPU on Windows 10 computer? If you have encountered the Windows 10 System interrupts 100 CPU usage issue, you must be concerned about the answers to these questions. This article will answer all your questions. If you don't know how to resolve the System interrupts high CPU usage issue, you can try any fix this article offer. Now, let's get straight to the point.
What Is System Interrupts on Windows 10
System Interrupts, a built-in Windows service, runs at all times in the computer's background. In Task Manager, you could find it shown as a process displaying the CPU usage for all hardware interrupts, but it's not really a process. It is designed to examine CPU interrupts brought on by lower-level system processes and services running in the background on your computer. The System Interrupts process help handle communications between hardware and software on your Windows PC.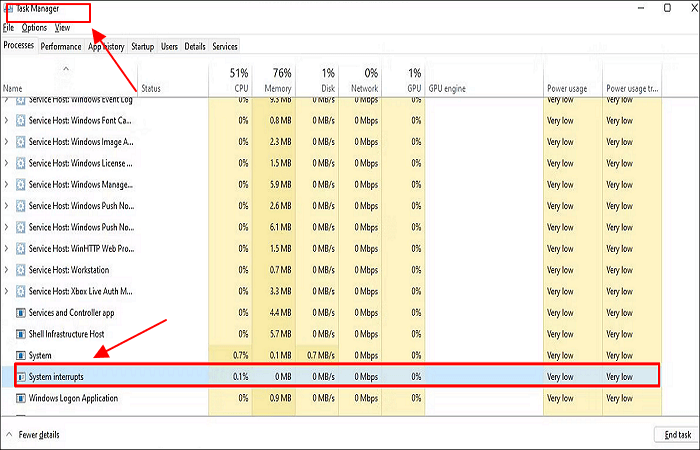 This Windows service can occasionally result in excessive CPU utilization, even though it is crucial for identifying CPU faults and interrupts.
What Causes System Interrupts 100% CPU Usage
System interruptions act as a CPU alarm system. System interrupts will remind the processor of the high-priority condition if a scenario requires CPU attention. The CPU then stops what it's doing, stores it, and processes the crucial task. It will return to its initial state once the job is finished.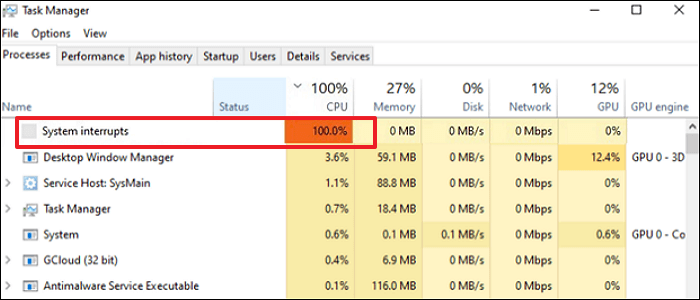 Numerous interruptions signify the possibility of hardware faults, which is why they begin using a significant amount of resources. System interruptions typically account for between 0.1% and 2% of the CPU. It occasionally rises to 7%, which is also considered normal. However, you might sometimes notice 100% CPU usage due to system interrupts. This is quite dangerous. You should pay notice if the system interrupts use more than 10% of your CPU, as this is a sign that a hardware fault has occurred.
How to Fix System Interrupts 100 CPU in Windows 10
After learning what System Interrupts is and why there is System Interrupts, it is time to discuss how to fix System Interrupts 100% CPU usage issue. You can go through the following 7 solutions to solve the System Interrupts high CPU usage issue.
Solution 1. End the Process Causing High CPU Usage
If a program is utilizing your entire processor, there stands a good chance that it is not behaving properly. Therefore, you can try to end the program/software. You can perform the following steps to do so.
Step 1. Press Ctrl + Shift + Esc keys to launch Task Manager, click on the Processes tab, and then the CPU column.
Step 2. Find the process that utilizes the vast majority of your CPU.
Step 3. Select the program and click on End task.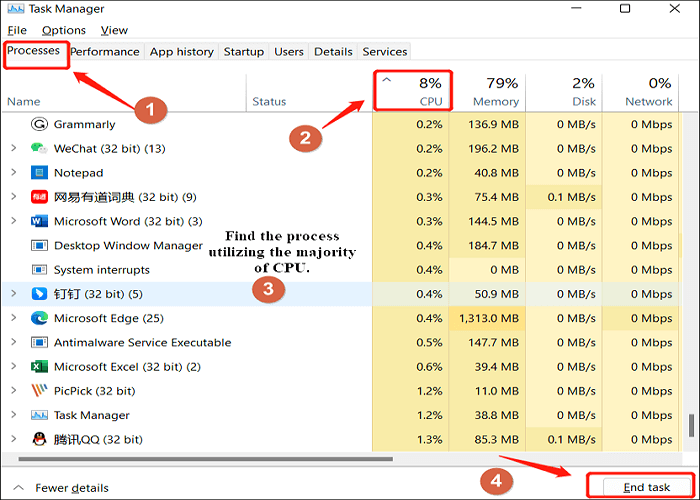 Solution 2. Update Device Driver
A faulty hardware driver could result in System Interrupts high CPU usage issues. You can perform the steps below to update the device drivers.
Step 1. Press the Win + X keys, and select Device Manager.
Step 2. Expand the Device Manager dialog box and right-click on the driver.
Step 3. Choose Update driver, then select Search automatically for updated driver software.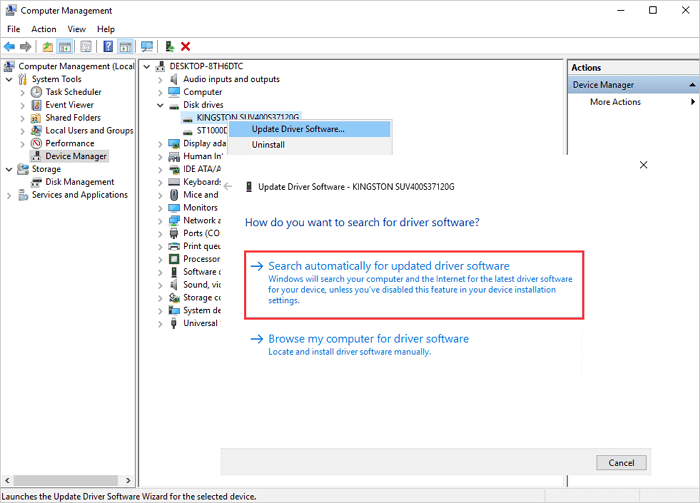 Windows will start the process of driver update. Wait for the PC to search for and install the latest driver software. Do the same operation to the other device drivers. Once done, restart your Windows PC to see if the system interrupts 100 CUP usage is solved.
Solution 3. Disable Audio Enhancements
There are many sound drivers using software enhancements to improve audio quality. If they are not working correctly, problems, such as the System Interrupts high CPU usage, may happen. In this case, disabling Audio Enhancement may help you fix this issue.
Step 1. Right-click on the Sound icon image on the taskbar and click Open Sound settings.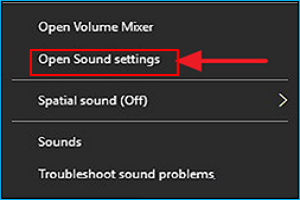 Step 2. Select Sound Control Panel.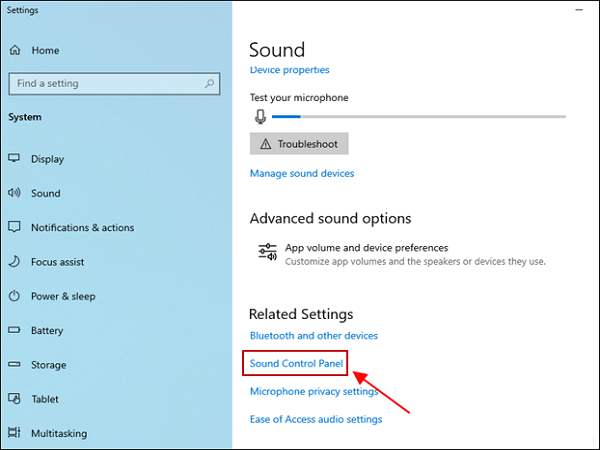 Step 3. On the Playback tab, right-click on your playback device and select Properties.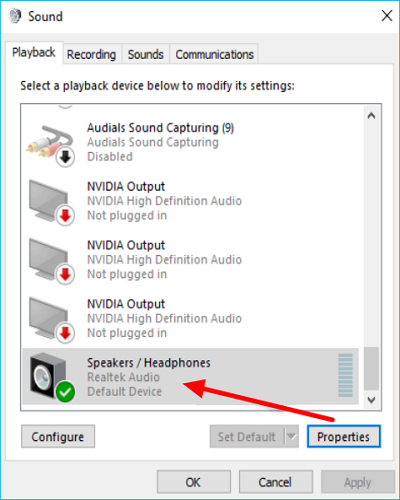 Step 4. Click Disable all sound effects on the Enhancements tab and click OK.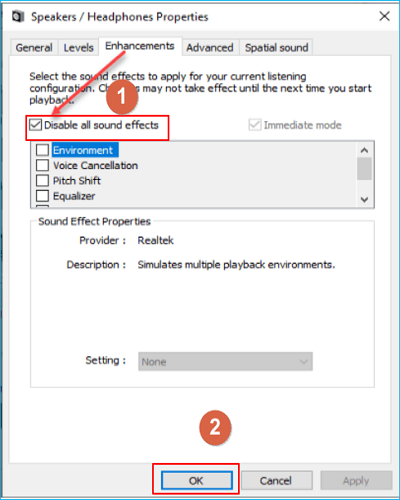 Solution 4. Disable USB Root Hub
The USB Root Hub is by no means a physical device plugging in a USB peripheral. It is a software driver that connects numerous USB peripherals to your computer. Since most computers have several USB root hubs, you can connect multiple devices to the data bus simultaneously.
Step 1. Press the Win + X keys, and select Device Manager.
Step 2. Find and click Universal Serial Bus controllers to expand the category of it.
Step 3. Right-click on the USB Root Hub and then select Properties.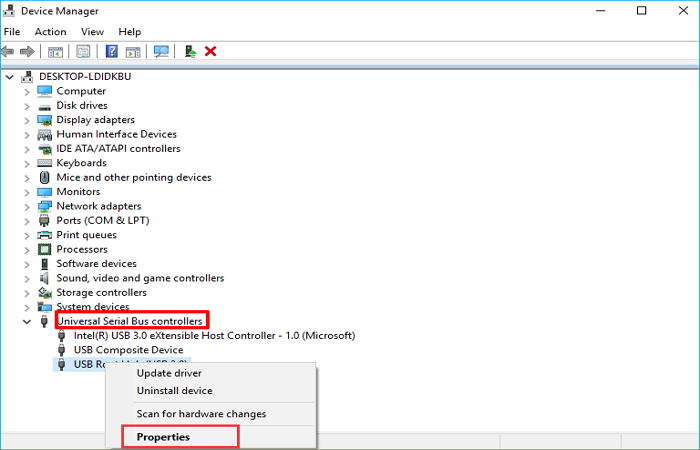 Step 4. Open the Power tab in the properties, and check if your mouse or keyboard uses this root hub. If not, disable it. Disable all root hubs except for the one your keyboard and mouse are using.
After disabling your USB Root Hubs, go to the Task Manager to check if the System Interrupts 100% or the high CPU issue got solved. If this makes no difference, feel free to reverse all the changes.
Solution 5. Disable Windows Fast Startup
It is found that disabling the Windows fast startup can help solve the system interrupts high CPU issue. Fast Startup can enable your computer to boot up faster when shut down. If you find Fast Startup is enabled on your PC, you can disable it by following the below steps to help you solve the issue.
Step 1. Type Control in the search box. Then click on the Control Panel to open it.
Step 2. Click Power Options in the Control Panel.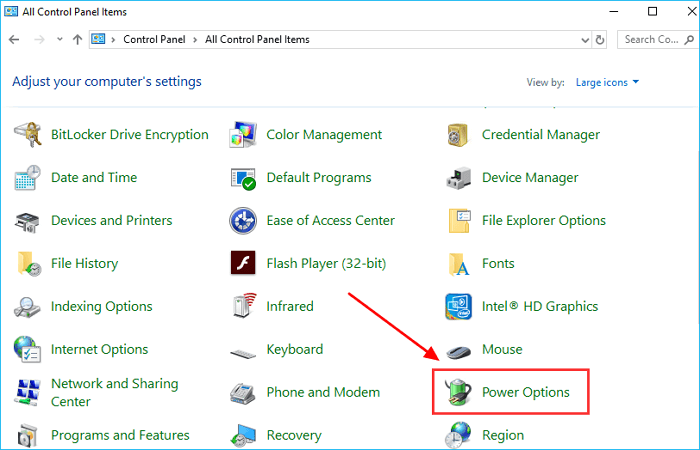 Step 3. Click Choose what the power buttons do.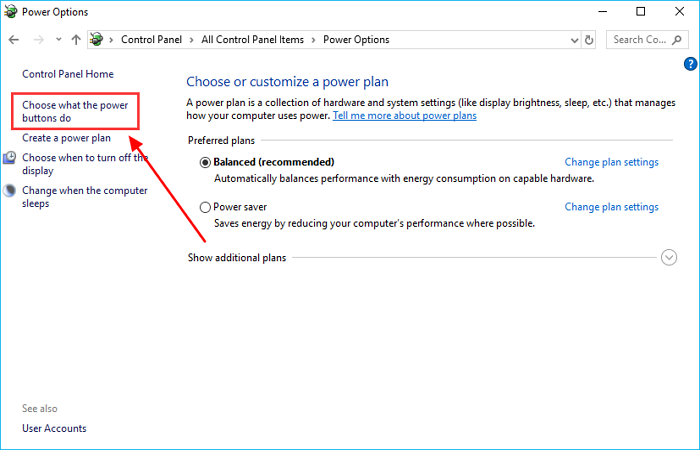 Step 4. Select Change Settings that are currently unavailable.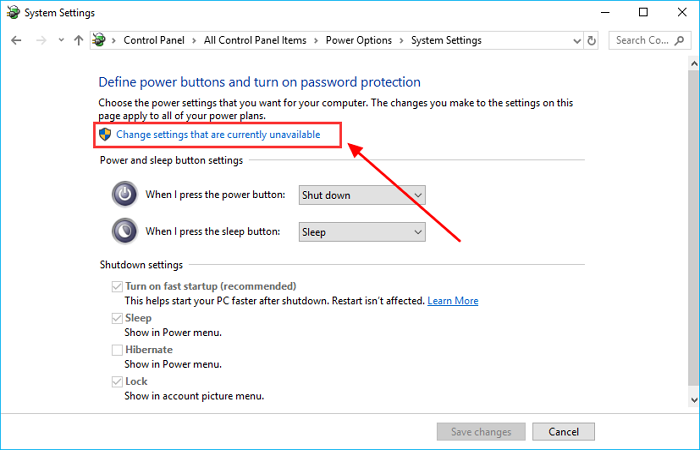 Step 5. Uncheck the box near Turn on fast startup (recommended), click Save changes, and exit.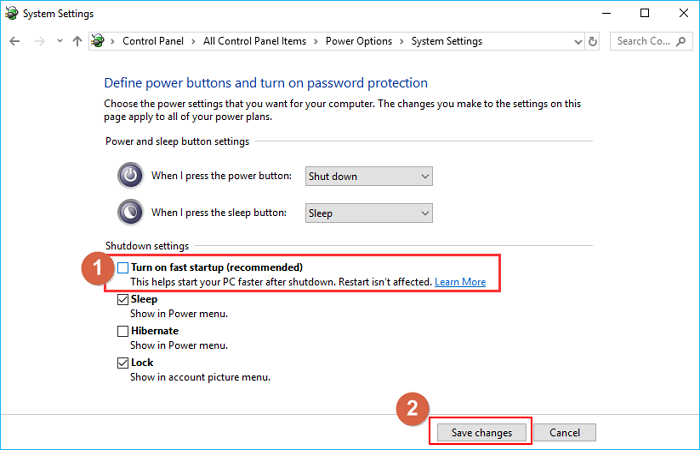 Restart your computer to check if the system interrupts high CPU issue got fixed.
Solution 6. Check Failing Hardware
Sometimes, errors on your hard drive may cause the System Interrupts high CPU usage. So go ahead and use the steps listed below to check your hard drive(s):
Step 1. Open File Explorer, right-click on the disk you plan to check for errors and select Properties.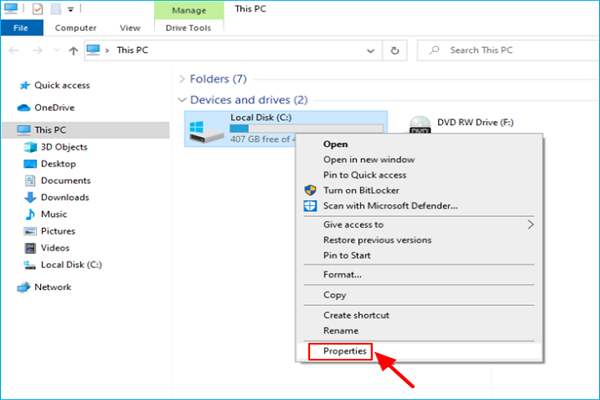 Step 2. Click Check at the Tools tab.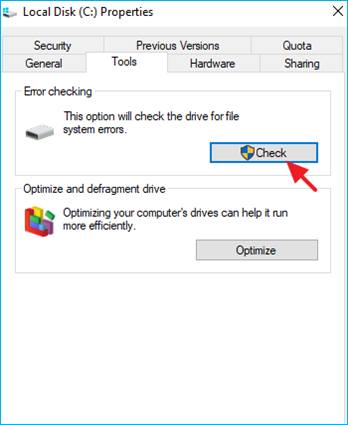 Step 3. Click Scan drive.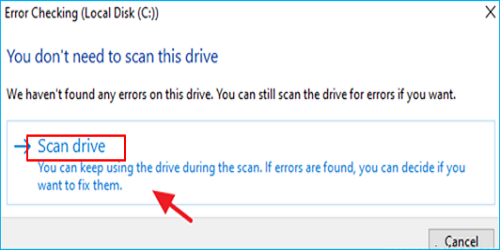 Step 4. If Windows found errors on the hard drive, let Windows repair them.
Solution 7. Update BIOS
The BIOS is the first software your Windows system runs when you boot your computer. It can help your operating system boot. However, outdated BIOS could also cause System Interrupts high CPU usage. Therefore, you can also try updating BIOS to solve the issue.
To do so, you need first to identify the BIOS version. You can perform the steps below to check your BISO version.
Step 1. Type cmd in the search box to launch Command Prompt.
Step 2. Type the following commands each in turn and press Enter after each.
systeminfo | findstr /I /c:bios
wmic bios get manufacturer, smbiosbiosversion
After identifying the BISO version, you can visit the manufacturer's website for updates and instructions.
Note: Updating BIOS is a challenging task. During the updating process, a mistaken operation may render your computer unbootable. Therefore, it would be best to back up your Windows 10 computer first.
Additional Guide: How to Backup Windows 10 PC
Creating a backup of your computer is always considered excellent practice since no matter what happens, you can restore your data easily and quickly. As mentioned above, when trying to solve Windows 10 System Interrupts 100 CPU usage issue, you may make your computer unbootable or lose data stored on your computer. Therefore, you should create a computer backup to avoid any risk of data loss. In that case, third-party backup software, EaseUS Todo Backup, comes in handy.
EaseUS Todo Backup Home is a professional and multi-functional backup utility for Windows 11/10/8/7. It allows you to perform an automatic backup, scheduled backup, incremental backup, and differential backup. Besides, it lets you create a system backup to provide overall protection for your data and allows you to save the backup you made to the local drive, NAS, Security Zone, and the Cloud. And it also lets you create an ISO image from your hard drive or the operating system. There are some other valuable features:
Create a backup of the system, file, disk, partition, etc.
Clone a hard drive.
Backup and recovery options.
250G free cloud storage.
The following are the detailed steps to create a system backup for a Windows PC.
Step 1. On the main page, click "Select backup contents".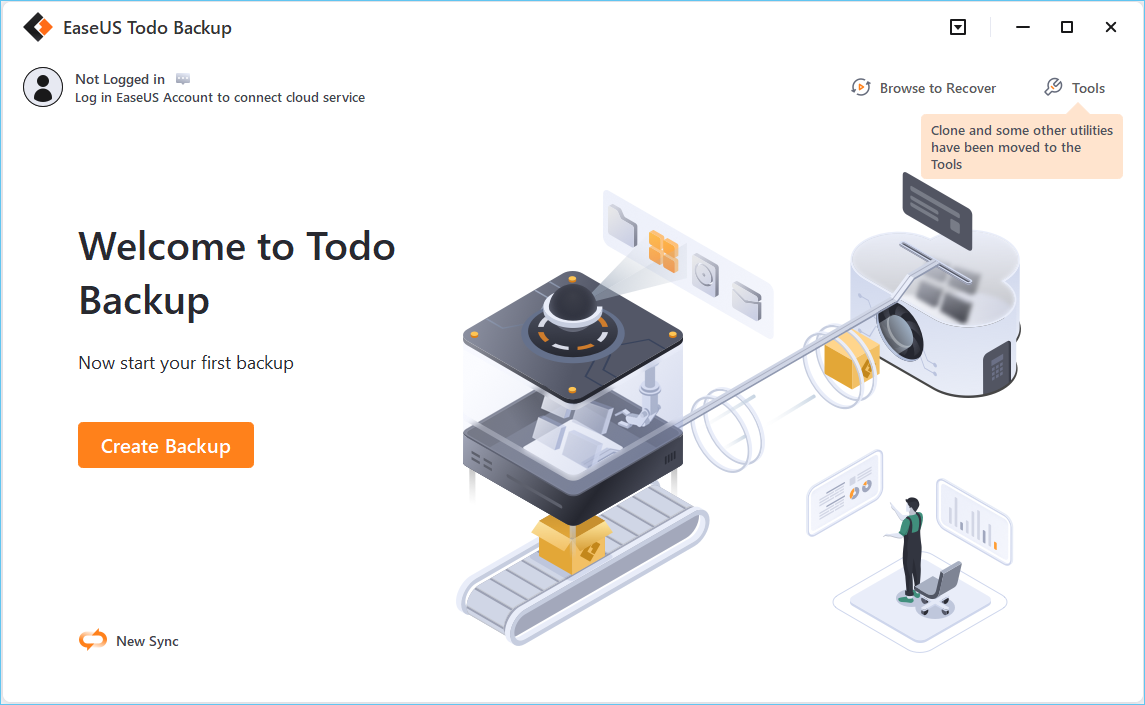 Step 2. Among the four available categories, click OS.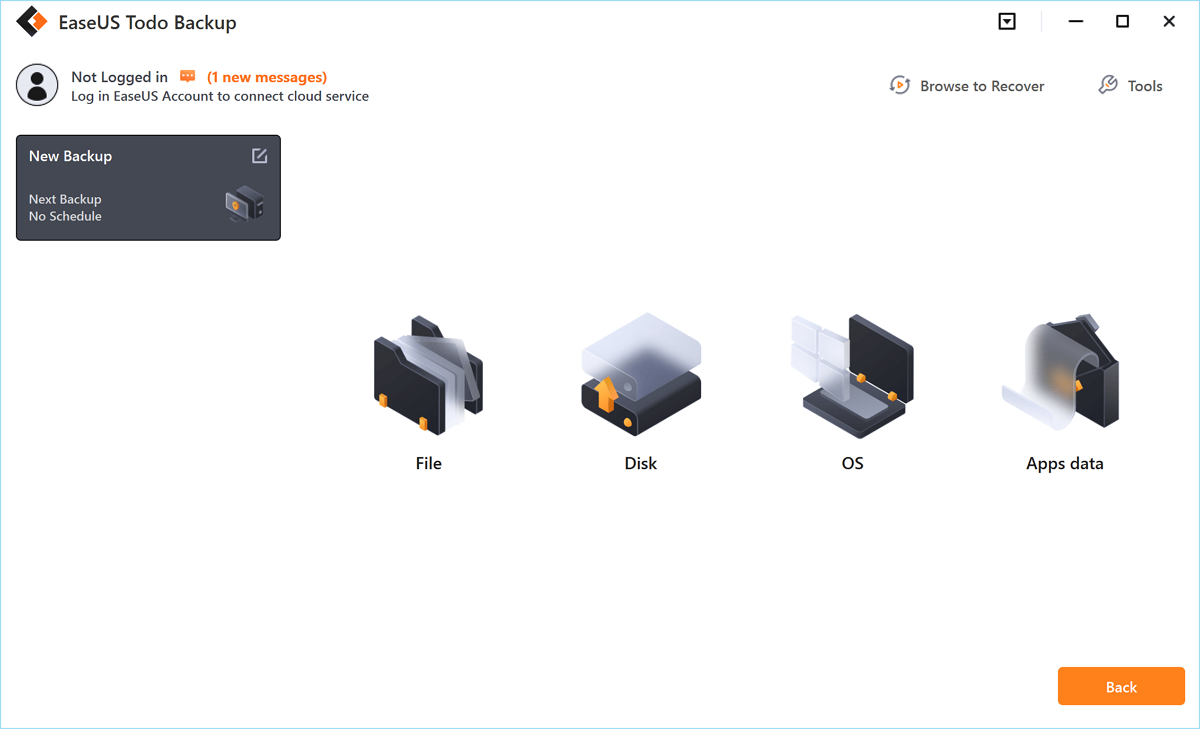 Step 3. EaseUS Todo Backup will automatically select your system partition, you only need to select the backup destination.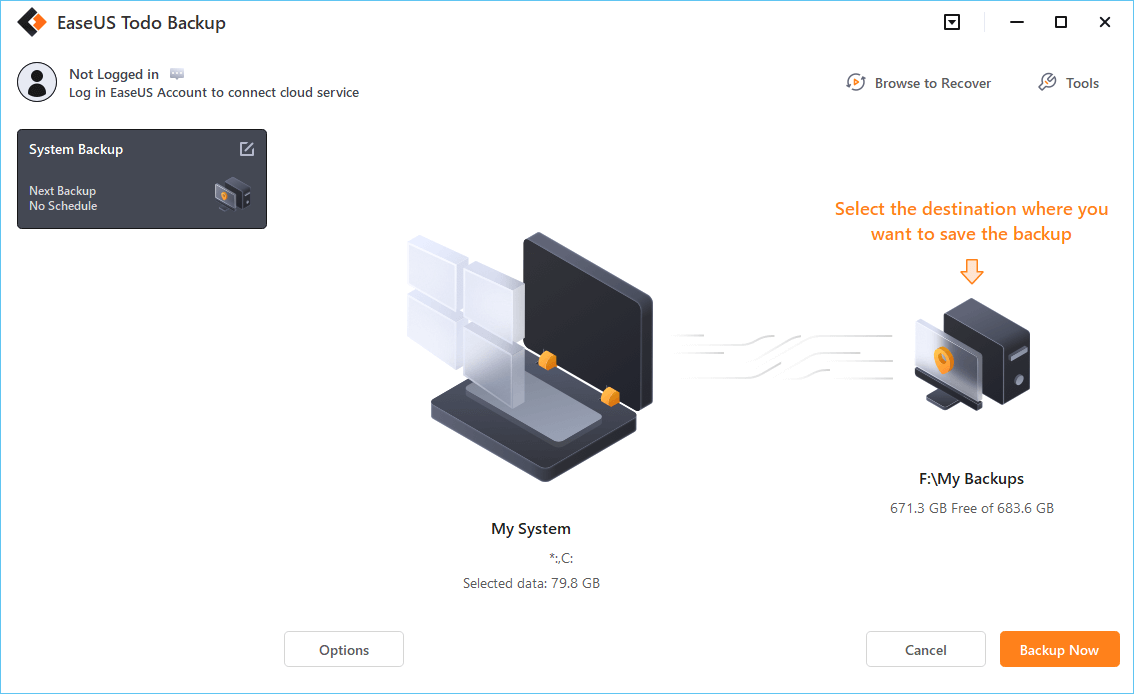 Step 4. Both Local Drive and NAS are available for you to save the backup file.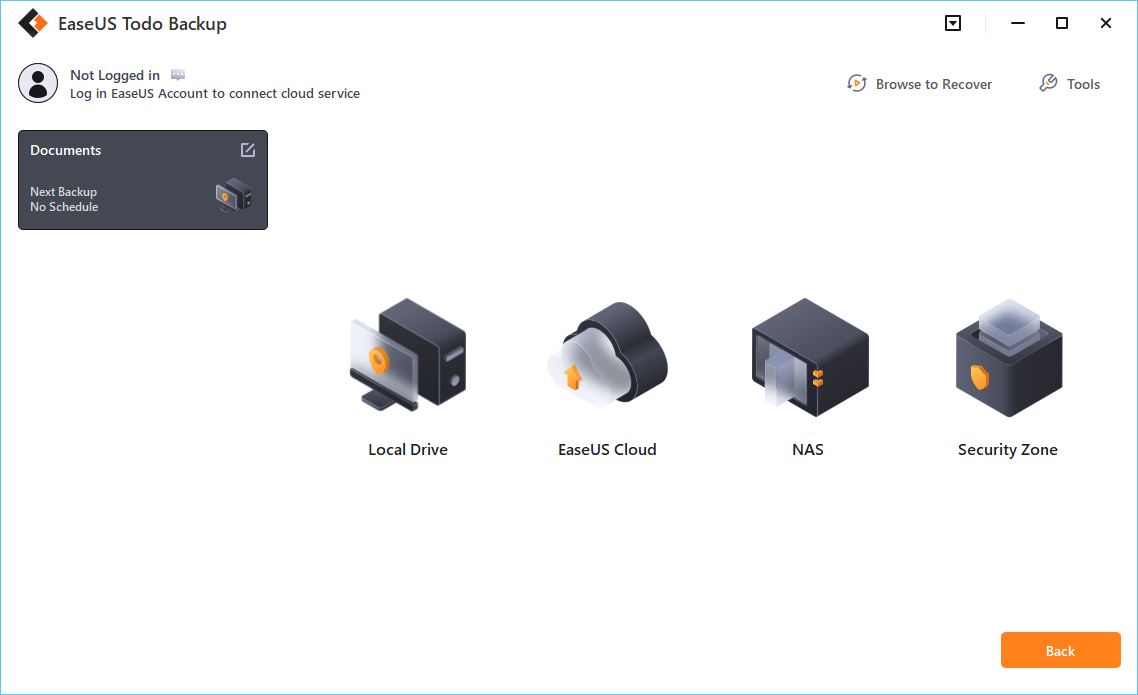 Step 5. After finishing the backup process, you can check the backup status, recover, open, or delete the backup by right-clicking the backup task on the left.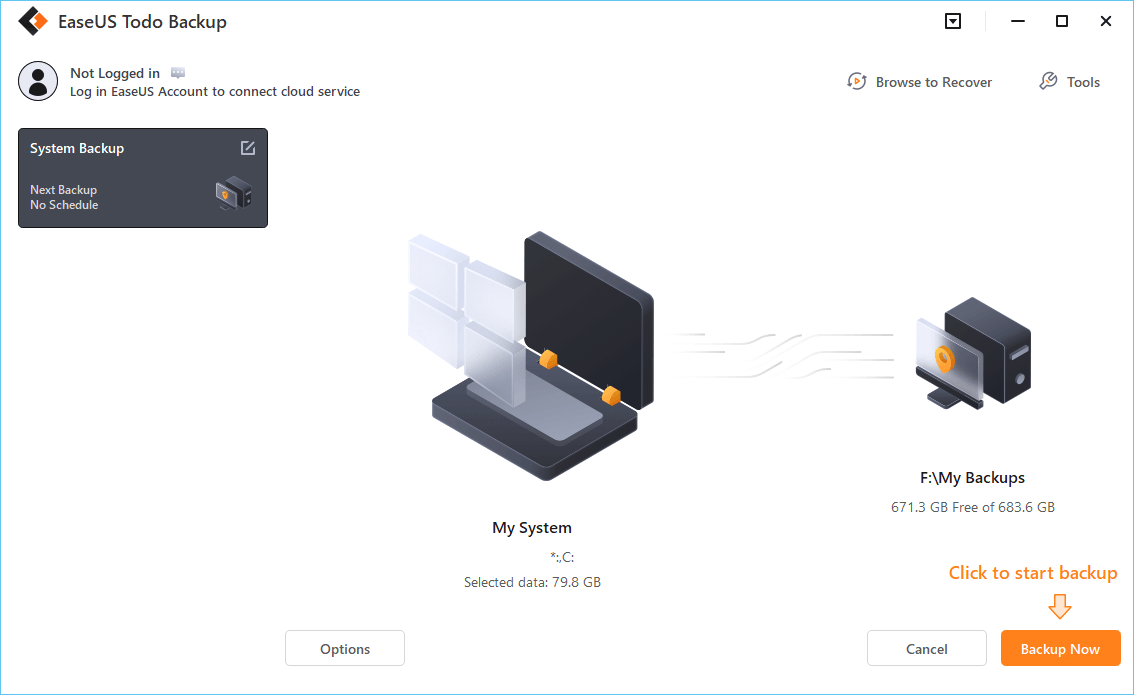 Final Thoughts
That is all about how to fix Windows 10 System Interrupts 100 CPU usage issue. Making sure the CPU has a low background consumption rate is crucial, regardless of whether you have an entry-level or highly capable CPU. When encountering this issue, you can use any solution this article offers to help you solve the problems. 
Creating a backup of your computer is a good practice because whatever happens, you can quickly restore your data using the backup. EaseUS Todo Backup is a nice helper for you. Just try it!
FAQs
1. Why is my CPU usage suddenly so high?
Numerous issues can be indicated by high CPU utilization. An application is likely misbehaving if it consumes your full processor. The presence of a virus or adware should be treated right away if your CPU is maxed out.
2. Are 100% CPU spikes normal?
Your machine is attempting to perform more work than it can if the CPU utilization is close to 100%. While typically fine, this could cause some slight program slowdown. When performing computationally demanding tasks, such as running games, computers frequently use close to 100% of the CPU.
EaseUS Data Recovery Services
EaseUS data recovery experts have uneaqualed expertise to repair disks/systems and salvage data from all devices like RAID, HDD, SSD, USB, etc.