Quick Navigation to Quick Access Not Working:
| Workable Solutions | Step-by-step Troubleshooting |
| --- | --- |
| Bonus Tip - Recover Data First | Select a location to scan > select the files > recover lost data....Full steps |
| Fix 1. Disable Quick Access | Launch File Explorer, click on View > Options > Change folder and search options...Full steps |
| Fix 2. Delete Related APP Data | Launch File Explorer and respectively paste the following folder paths...Full steps |
Overview - What Is a Quick Access
Windows 10 introduced the Quick Access view to File Explorer. That's one of Windows 10's new features. Whenever you open a File Explorer window, you'll see a list of frequent folders and recent files in the navigation pane. It works like the old "Favorites" list of Windows, letting you pin your favorite folders for easy access. This is very handy. But some people say that their quick access not working.
In a previous post, we worked out a way to troubleshoot Windows 10 Quick Access folders missing problem. And in today's post, we'll continue another "Quick Access" topic - Quick Access is not working, broken, not responding or becomes extremely slow to load/open.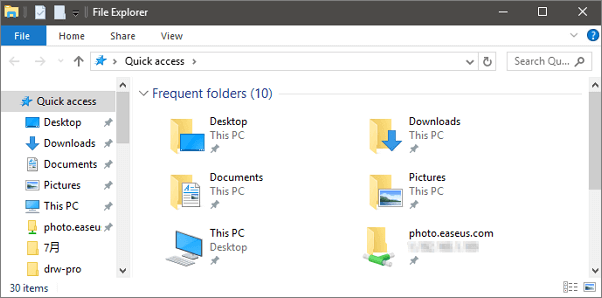 What to Do First When Quick Access Not Working 
Each of the mentioned Quick Access malfunctioning issues would prevent you from accessing files and folders. And many people said that they did a system restore for the first attempt, they lost quite a few computer files and lately installed programs. To deal with Quick Access problems without worrying about losing your files, recover data first. Download EaseUS EaseUS Data Recovery Wizard on your Windows 10 PC. Launch it automatically after a successful installation. 
Then, follow the details to recover files from quick access:
Step 1. Launch EaseUS Data Recovery Wizard in Windows 11/10/8/7 and choose the place where you lost data. Then, click "Scan".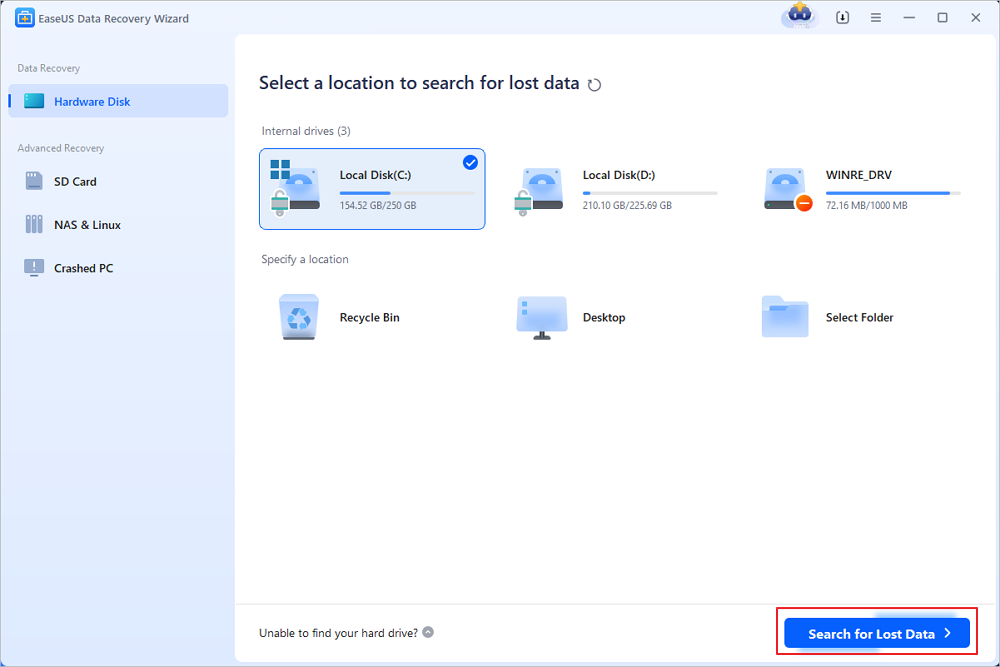 Step 2. After the scan, use the file format filter on the left or upper right corner to find the files you need. Then, you can click the "Preview" button or double-click a file to preview its content.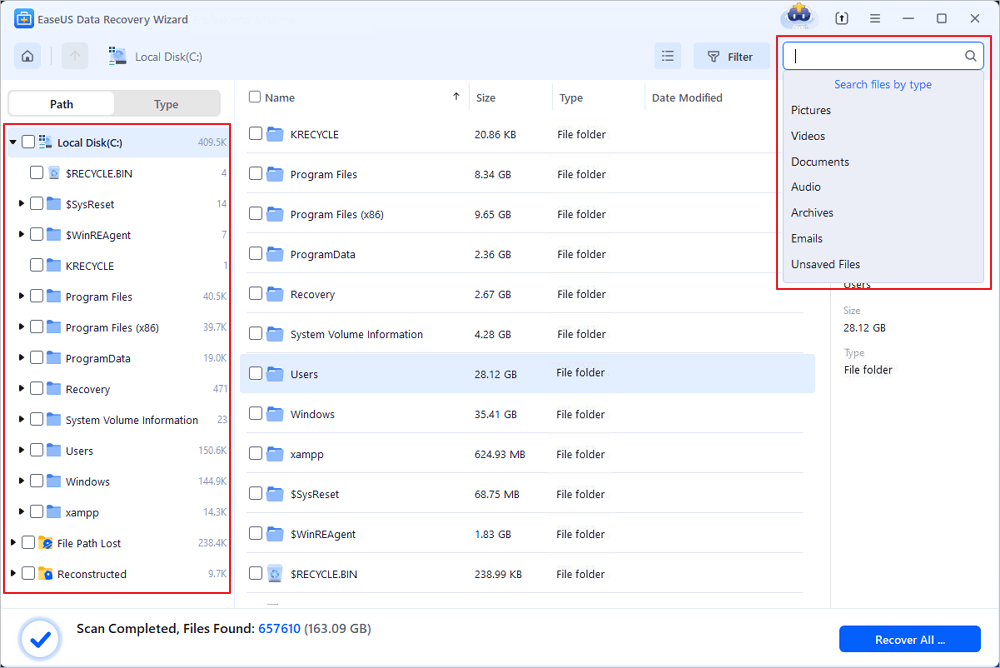 Step 3. Click the checkbox next to the file and click "Recover" to get back the lost data to a secure place.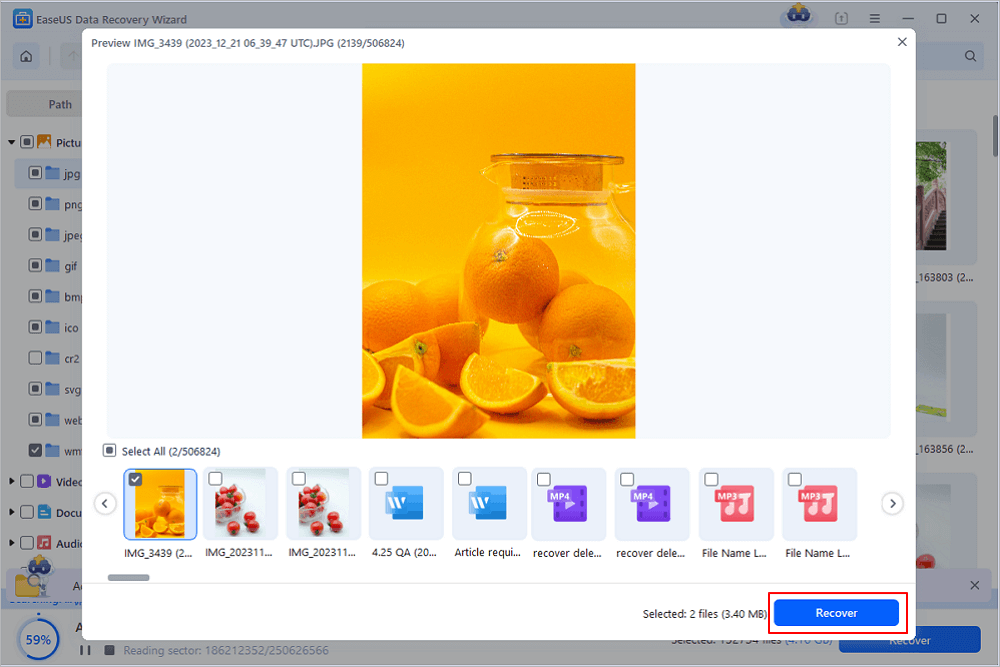 Two Fixes - Quick Access Not Working/Responding, Crashing All the Time
Once you find Quick Access not working normally as it should, try to disable and then re-enable it. Or else, manually delete some related %appdata% files.
1. Disable Quick Access
You should ask File Explorer to open files or folders to This PC instead of Quick Access.
Step 1: Launch File Explorer, click on View > Options > Change folder and search options. Now you opened Folder Options.
Step 2: Uncheck the two options "Show recently used files in Quick Access" and "Show frequently used folders in Quick Access" under Privacy. Click "Clear" to clear File Explorer history. Click OK.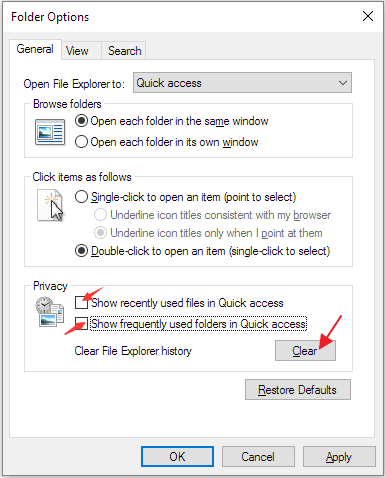 2. Clear/Delete Related APP Data Files
Step 1: Launch File Explorer and respectively paste the following folder paths into the Address bar and hit Enter.
%AppData%\Microsoft\Windows\Recent\AutomaticDestinations
%AppData%\Microsoft\Windows\Recent\CustomDestinations
Step 2: Select all the files in the opened folder and delete them all.
You can also navigate to this to delete them:
HKEY_CURRENT_USER\Software\Microsoft\Windows\CurrentVersion\Explorer\Ribbon
How to Fix Quick Access Is Slow to Load or Open
You need to clean up Quick Access when it takes a long time to load or open. Besides clear the File Explorer history while disabling Quick Access, do one more step to unpin some large folders like Desktop, Downloads, Windows, etc.
To unpin a selected folder from Quick Access, simply right-click on the folder and choose "Unpin from Quick Access".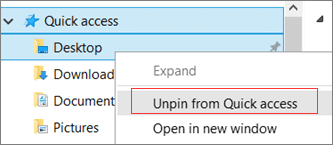 EaseUS Data Recovery Services
EaseUS data recovery experts have uneaqualed expertise to repair disks/systems and salvage data from all devices like RAID, HDD, SSD, USB, etc.