Windows 10 resetting is an ideal solution for users to fix system problems or software compatible issues. However, when you fail to reset Windows 10 or your PC get stuck or freeze in resetting Windows 10, things might be complicate. Here in this article, we'll offer you several solutions to fix Windows 10 reset stuck/Windows 10 fail to reset error. 
Problem: Windows 10 stuck in factory resetting! How to fix it?
"Help! My PC freezes up and I cannot get rid of the Windows 10 resetting window. Nothing works now on my PC and I got stuck at 64%. What can I do?"
"I was almost at the end of resetting Windows 10. It stops moving on but is stuck at 99%. Should I wait or turn off the PC and repeat one again?"
''You know what? I repeated 3 times to use Windows reset to reinstall Windows 10 on my PC. Still didn't get the wanted result. Help please."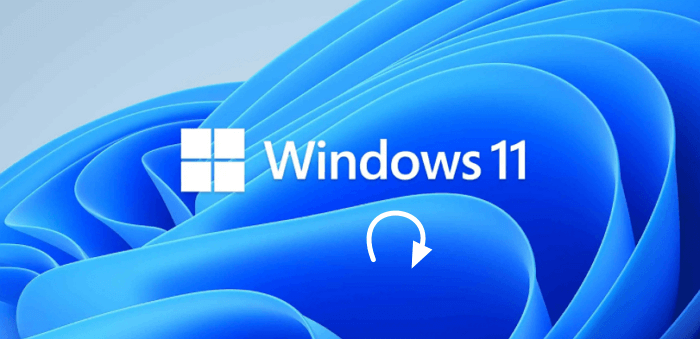 If you are trying to reset Windows 10 or other systems, please do remember to backup all your present system and data first. This will help you to avoid data loss issues. And you can even restore to the present system state when system problems occur.
Tip: Windows backup recovery software can help you backup Windows systems and data with simple clicks. You can even create a bootable disk for Windows 10 so to boot and restore the system to a healthy state with ease.
So now let's see how to fix Windows 10 reset stuck issue. You can selectively follow any one of the below-offered methods to fix Windows 10 fail to reset error with ease now:
Fix 1.  Fix Windows 10 fail to reset issue by hard booting PC and performing a clean reset
1. Press the power key for 8-10 seconds to start a hard boot and hard boot PC three to four times;
2. Enter Windows 10 Automatic repair options;
3. Try a clean reset from the Automatic repair options.
Fix 2. Fix Windows 10 factory reset stuck error by downloading Windows 10 ISO and performing a clean install 
If Method 1 fails to work, you can try to download relative Windows 10 ISO files and perform a clean install in your PC. And yes, this explains why it's necessary to backup data before doing any changes to the PC. 
1. Download Windows 10 ISO installation files;
2. Perform a clean install of Windows 10;
3. Try to make a clean reset again.
And surely, please be advised.
Fix 3. Solve Windows 10 factory reset failure problem by rolling back to the previous OS and updating to Windows 10 again
This might be a little bit time-consuming but it does work for those Windows users who are using a legal copy of Windows.
1. Backup presents computer data;
2. Rollback to the previous OS of Windows 7/8/8.1 etc;
3. Upgrade to Windows 10;
4. Restore backups to Windows 10 PC and reuse them again.
EaseUS Data Recovery Services
EaseUS data recovery experts have uneaqualed expertise to repair disks/systems and salvage data from all devices like RAID, HDD, SSD, USB, etc.