What Is a PS4 Disc Drive?
The PS4 was a large success in the console world at the time it launched with Microsoft's Xbox One X, which completely fell to its knees in sales volume.
Sony has always been and continues to be successful with its Playstation devices, as it has with its other devices.
But, any mechanical component can sometimes fail or poorly perform. Your PS4 and its disc drive are no exception to that.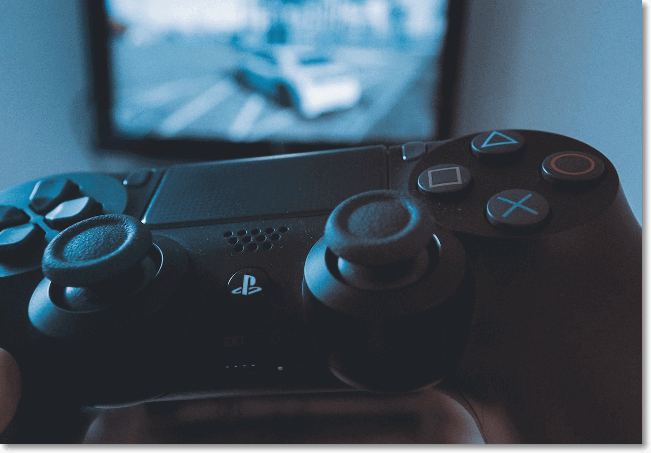 The PS4 has a read-only drive that supports Blu-ray and can playback HDR content. Compared to its previous version, PS3, PS4's optical drive DVD/Blu-ray reading speed is over three times that of its predecessor, PS3. If you own a PS4 Pro, you can even play 4K content.
The PS4 is, in fact, a small portable computer and a media player in a sense, with so much power and capabilities. Its CPU is made up of two 28 nm quad-core Jaguar modules, and its GPU's theoretical peak performance is 1.84 TFLOPS.
This much power in a compact casing is an engineering marvel, but due to the same power, it is obvious something can stop working.
Are you seeing a PS4 disc drive reading error? If you do, it could be for any of the following reasons:
PS4 Disc Drive Not working: Specific Reasons
If your PS4's disc drive is not working, it could be for a few reasons. It could be possible due to the power cord being loose, the power button of your PS4 being broken, dust, insects, and so on.
Now let's look at each of them extensively so that it is easier for you to figure out what exactly is wrong and what you can do to try to fix it.
Check your power cord: It is possible that your power cord has gotten loose and is not properly plugged into the outlet or not properly connected to your PS4, which is what is causing the PS4 disc drive reading error.
The simple solution to this is to check if everything is connected properly, or just unplug everything, and plug everything back in properly.
Remove dust: If it's been a long time since you dusted your table or the place where you've kept your PS4, it is likely due to dust buildup that your PS4 is not turning on properly. Clean the region properly, unplug the cables and remove any dust buildup from it. Also, with an air blower, blow air into the ports. Once you have cleaned off the dust, plug it back in and try to power on your PS4.
Check your power source: Is your PS4 plugged directly into a wall or an extension cable? Are the switches on? If everything is on and your PS4 disc drive is still not working, it is time to plug it into a different wall socket directly and see if it is working.
Broken PS4 power button: On the original PlayStation 4, which has a touch-sensitive button, it can stop working if you've accidentally dropped it or opened it. If you've dropped it or opened it, there is a possibility the metal plate that is under the casing that touches the copper pad that is on the motherboard of the PS4 is damaged or has moved from its original place.
This can be fixed by removing the cover again and putting the metal plate back in its place. Or if it is only bent, you can try bending it again properly. If this didn't work either, you can simply replace it.
How To Fix PS4 Disc Drive Not Reading?
We know of a few solutions to what you can do when your PS4 disc drive is not working. Here's what you should do:
Restart your PS4: Like any device, restart your PS4 if the disc drive is not working. Unplug everything and clean the cords and the PS4 ports of dust, then plug it back in. Now wait at least 4-5 minutes, and then turn it on again.
Error code: If your PS4 shows an error code, you should write it down, and then you can search for it on PlayStation's official support website. If you see an error code like "SU-30746-0," which basically means the software update has failed, you can reinstall the software update to fix the issue.
If you see an error code that is hardware related, you can open the error code by clicking on it, and following the steps provided to fix the error on your PS4. If that didn't help, you should take it to your nearest Sony service center.
Update your PS4 in safe mode: Updating your PS4 in safe mode should fix any errors. Here's how to do that:
Turn off your PS4 by pressing the power button on the front.
After turning it off, press and keep holding the power button.
Release the power button after it beeps two times.
Using a USB cable, connect your Dualshock controller to your PS4 and press the PS button on your controller.
Select the option "Update System Software" in safe mode and update your PS4's software.
Final Words
 Recommendation

Always keep the area around your PS4 clean and neat. Don't forget to update your PS4 with the latest software, and be careful if you are opening it.
Since a lot of powerful components are packed inside a small machine, it will get hot a lot, so we also recommend you turn on the AC during your gaming sessions.
We hope this thorough guide has helped you fix the PS4 disc drive reading error. 
PS4 Not Working FAQs
1. How do you know when your PS4 is dying?
If you are experiencing frequent crashes or if you are seeing weird graphical artifacts when playing your game, it is a good sign that your PS4 is dying.
2. Are PS4 disc drive married to the motherboard?
Yes, on 1xxx models, the motherboard and the disc drive are paired together, and if you are thinking about replacing the optical drive, you should also replace your motherboard.
3. Can you replace the disk drive on a PS4?
Yes, of course, you can.
4. How long does a PS4 hard drive last?
Hard drives usually have a lifetime of 3-5 years, but they generally last longer. Your PS4 hard drive shouldn't die until it is abused.
EaseUS Data Recovery Services
EaseUS data recovery experts have uneaqualed expertise to repair disks/systems and salvage data from all devices like RAID, HDD, SSD, USB, etc.