Page Navigation:
If you want to check out Windows on your MacBook or construct a virtual machine using HyperV, you'll need to download a Windows 11 ARM64 ISO image. In addition to adding compatibility for ARM64 CPUs, it enables you to run Windows on any device that Microsoft does not officially support.

For Instance: If you want to run Windows on your MacBook, you can do so by booting up the ARM ISO that comes with Windows. In this post, we will look at a few things: Windows RAM, how you can Download Windows 11 ARM iso File, and why you need backup.
EaseUS Backup and Recovery for Windows 11
Back up a whole hard drive, partition, OS, or specific files/folders 
Save backup images to a physical hard drive, portable USB stick, NAS storage, or cloud
Enable an unbootable recovery even when your computer experienced a crash or BSOD
What Is Windows on RAM?
RAM is an abbreviation for Random Access Memory. You might think of it as a short-term storage media for applications and processes that are now executing on your computer. The more random-access memory (RAM) you have on your computer, the more apps you can execute at the same time without severely impacting performance.
The page file, a portion of your computer's hard disk that serves as faux RAM, is used when your computer's RAM runs low. 
Does Windows 11 Run on ARM?
The answer is a bit more challenging to come up with. In Windows 11, the CHPE driver has been replaced by the ARM64EC driver. It will be simpler for developers to create Windows-compatible apps because of this.
Official support will now be provided for many apps that depend on third-party plugins. Many ARM-based devices are officially compatible with the Windows 11 operating system.
The most severe problem is the lack of applications available for Windows 10 devices with ARM processors. That is the situation because these devices only support 32-bit emulation.
That is a severe constraint for many individuals. You'll be glad to know that Windows 11 now supports programs that are written in 64-bit code.
How to Download Windows 11 ARM ISO for Installation
*Related Post - Windows 11 Pro Download Full Version Direct Link
Users can download any Windows 11 ISO file or upgrade their operating system through the Dev or Beta channels using the UUP Dump Tool. You can quickly and easily download any ISO file by visiting the UUP Dump website.
Step 1: To get started, go to the Official Microsoft website and download the Windows 11 ARM ISO.
Note: This method only works if you're a member of Windows Insider Preview. If you want to download without joining Windows Insider Program, follow the steps below:
Step 2: Visit this third-party website and in the search box, type Windows 11 and press the Enter key.
Step 3: Many ISO builds of Windows 11 ARM will now be on your display; check for the "Upgrade to Windows 11 arm64" build, the most recent release available.
Step 4: Click on the indicated build as soon as you locate it and then choose the appropriate country from the drop-down menu. (Be careful to select only the nation you now reside in, since building styles range from area to area.)
Step 5: Now press the Next button to proceed.
Step 6: You'll be prompted to choose the version of Windows you wish to download; pick Windows Home and then press Next.
Step 7: In the Download method drop-down menu, choose Download and convert to ISO, and in the Conversion settings drop-down menu, choose to Include updates and then click on Create download package.
Step 8: Afterward, open it in a file manager and choose it to be extracted as soon as the package has been downloaded. You can begin the download process by double-clicking on the "UUP download windows. cmd" file.
Step 9: It will now download all of the necessary data, and after a few minutes, it will present you with a single ISO file to burn on a disc.
Did You Create Backup of Device Before Installing Windows 11?
The purpose of a backup is to generate duplicate data that can be restored in the case of data failure. Primary data failures can occur due to hardware or software failure, data corruption, or a human-caused event, such as a malicious attack (virus or malware) or the unintentional loss or deletion of information.
Backup copies enable data to be recovered from a previous point in time, which can aid in the recovery of a company after an unanticipated occurrence. It is necessary to save a copy of the data on different media to prevent the loss or corruption of the original data.
Backup software such as EaseUS Todo Backup Free is available and can be used to automatically back up the system drive, specific files and folders, and whole hard drives. Many different types of secondary media can be used, from a simple external drive or USB stick to something more significant such as a disk storage system, cloud storage container, or tape drive.
Anyway, when you're trying to switch an operating system by an automatic upgrade, or clean install. It's significant to take a backup in advance, to ensure a hassle-free and risk-free Windows installation! 
Step 1. Open EaseUS Todo Backup and choose "Create Backup" on the home page, click "Select backup contents".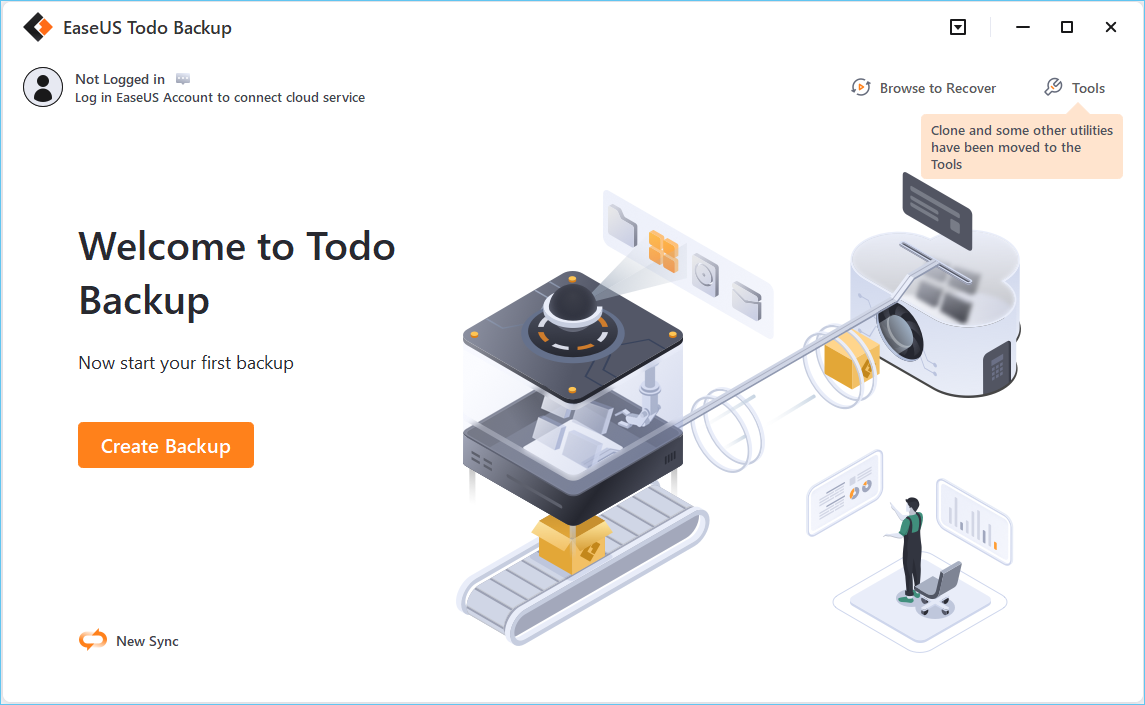 Step 2. As you want to back up your Disk, just click "Disk" to start back up.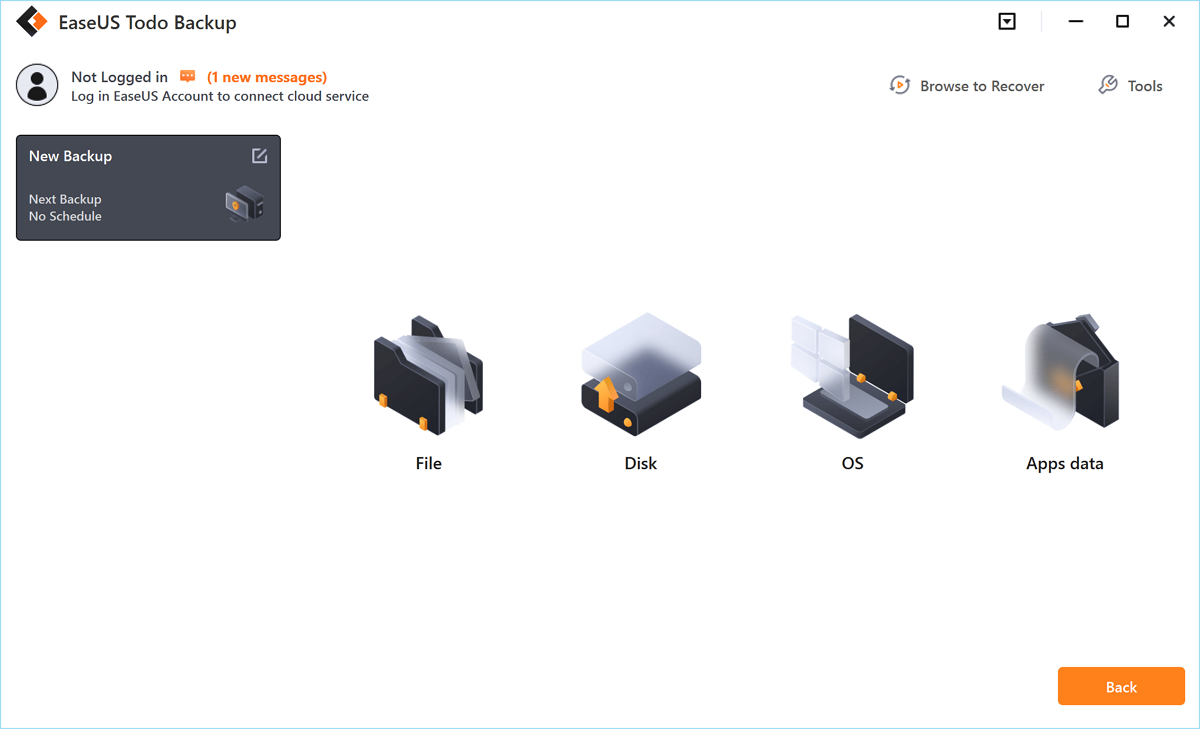 Step 3. EaseUS Todo Backup offers you options. You can choose to back up a whole disk or a certain partition as you need. And then click "OK".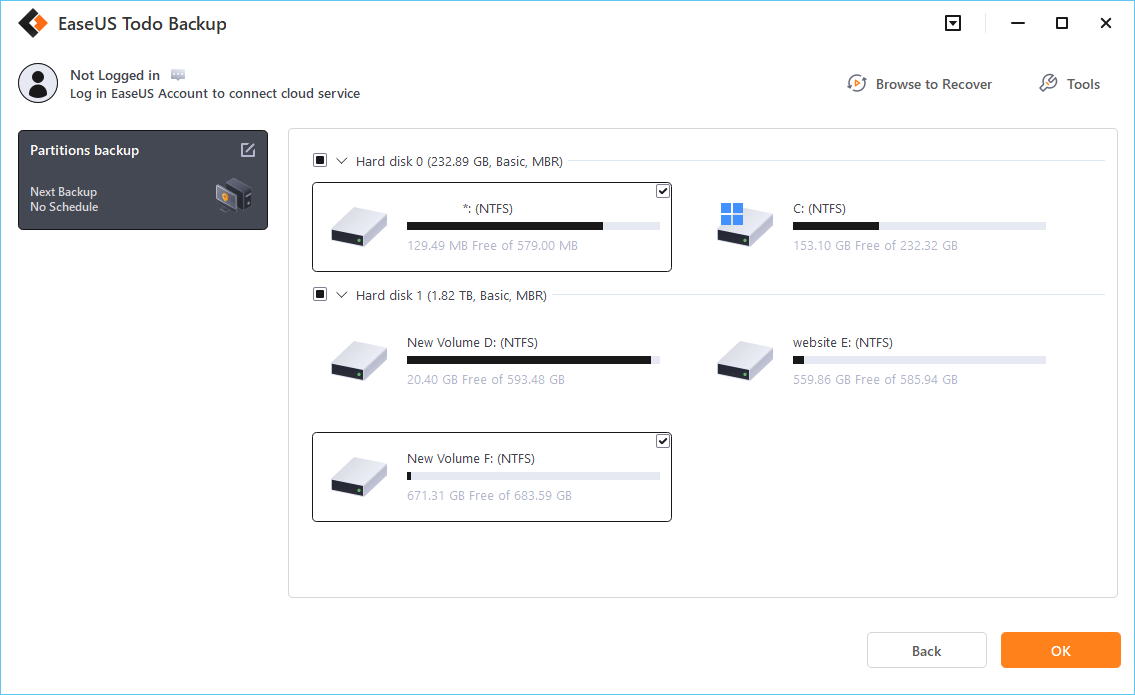 Step 4.  Select the destination where you want to save the backup. You can choose to save the disk to a local drive or to NAS.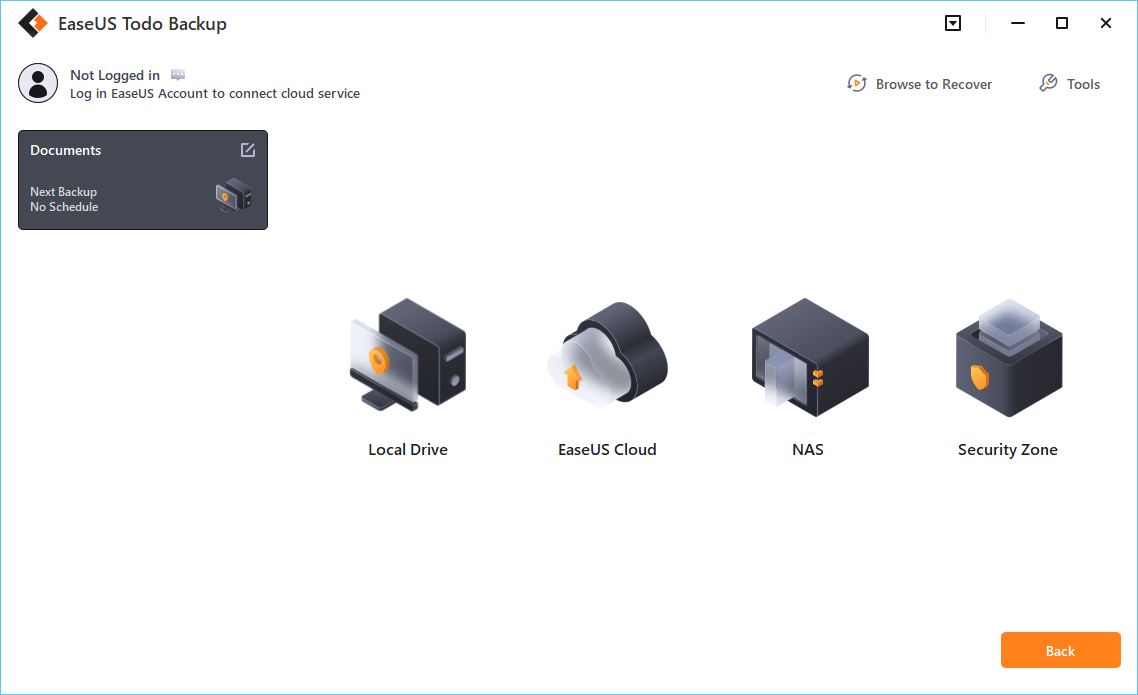 Step 5. Click "Backup Now", after the backup process is completed, you can right-click any one of the tasks to further manage your backup such as recover it, create an incremental backup, etc.
Backup is a Crucial Step Before for Any Windows 11 Download and Install
This article has explained how to Download Windows 11 ARM iso File. Besides the basics, we have also explained if the file will run on Windows 11. Nevertheless, one thing that you need to keep in your mind is backing up the data when you download this file. We recommend using EaseUS Todo Backup to back up your data safely and securely.
FAQ on Windows 11 ARM Download with ISO
What are the benefits of using Windows 11 on an ARM64 device?
Some of the benefits of using Windows 11 on an ARM64 device include:
Increased security: Windows 11 includes many security features that can help protect your device from malware and other threats.
Improved performance: Windows 11 is designed to run smoothly on ARM64 devices, so you can expect a faster and smoother experience overall.
Better battery life: One of the big advantages of using an ARM64 processor is that it's very power efficient, so you can expect better battery life from your device when running Windows 11.
Can I buy Windows 11 for ARM?
Yes.Windows 11 for ARM is available for purchase from the Microsoft Store. You can also buy it as a standalone product or as part of a bundle with an ARM-powered device.

Updated by Larissa
Larissa has rich experience in writing technical articles. After joining EaseUS, she frantically learned about data recovery, disk partitioning, data backup, and other related knowledge. Now she is able to master the relevant content proficiently and write effective step-by-step guides on computer issues.

Jean has been writing tech articles since she was graduated from university. She has been part of the EaseUS team for over 5 years. Her special focuses are data recovery, disk partitioning, data space optimization, data backup and Mac OS. By the way, she's an aviation fan!
Taking everything into consideration, we can say that EaseUS Todo Backup Home can offer you a little extra sense of security with a set of advanced tools. The interface provides quick adaptation, every process guiding you all the way through so you don't get stuck or further damage your system rather than keeping it safe.

 Read More

EaseUS Todo Backup Free lets you create backups of your important files or your entire computer through its streamlined interface. Just choose the backup type you'd like to get started, and let the program do the reset.

 Read More

EaseUS includes all the features I expect from backup software like versioning, incremental backups, and scheduling. For more advanced users, EaseUS allows you to install a pre-boot environment onto your hard drive so you can use it to restore files without burning a CD or putting it on an external USB drive.

 Read More

EaseUS Todo Backup
Smart backup tool for your files and entire computer in Windows 10/8/7.
Install Windows on Multiple Computers at Once? No Problem!
Learn how to install Windows 11/10/7 and special programs/software on a batch of computers. Use 10 minutes to do the 10 hours work without making a single mistake!
Get Free Solution!