100% Work | Activate Windows 10/11 Using CMD and Other Ways
Workable Solutions
Step-by-step Troubleshooting
1. Activate Windows with CMD
Run it as administrator > Type the command > Press enter to activate your Windows 10/11...Full steps
2. Activate Windows with Product Key
Go to your systems settings > Right-click on "My PC" > Click on properties...Full steps
3. Check Windows Activation Status
Click on the start button and click on settings > Go to "Update and security"...Full steps
4. Can I use unactivated Windows

Pros of using Windows Without Activation...Full steps

Cons of using Windows Without Activation...Full steps
No matter which Windows OS you install, its activation is essential. An activated version of Windows lets you explore all its features without any issues. Further, to complete your purchase, it is also necessary to activate your Windows.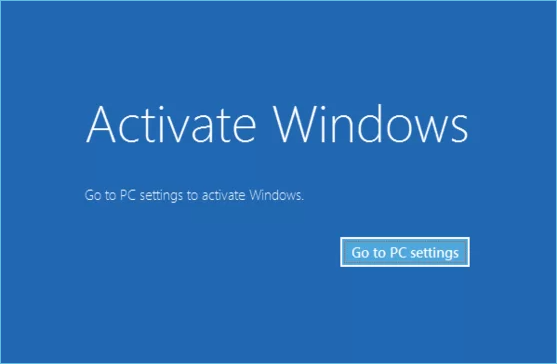 Now, how to activate Windows? Well, there are many methods. One simple and hassle-free way is to use the Command Prompt. Do not worry! we will guide you through all steps of activating your Windows through CMD. So, let us get started!
How to Activate Windows 10/11 with CMD
You can use this method if you want to activate your Windows 10/11 for free. This method really comes in handy if no other method is working for you. Here are the steps you need to follow to activate your Windows using Command Prompt (CMD).
Step 1. You have to open the command prompt on your system first. Then, click and start and simply type "CMD". Now, run it as administrator.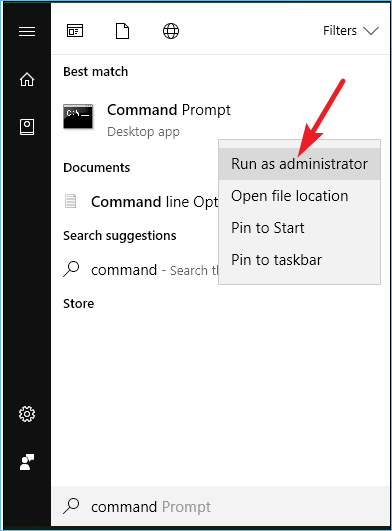 Step 2. Type the following command.
slmgr /ipk
slmgr /skms kms.xspace.in
Slmgr /ato
Now press enter. This command will activate your Windows 10/11. In case of any troubleshooting, you can take help from Windows repair services.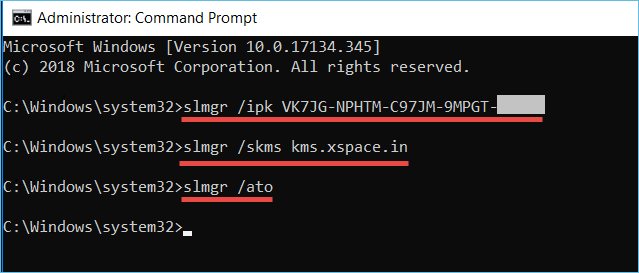 Activate Windows 10/11 with Product Key
Using Command Prompt is definitely a freeway. But you do not necessarily have to rely on this method to activate your Windows 10 or 11. You can also use the Windows product key to activate your Windows OS.
It seems quite simple, but it does require some steps to follow. So, for your ease, we have explained the whole process in various steps.
Step 1. To activate your window using the product key, you need to go to your systems settings. For right click on "My PC" and then click on properties.
Step 2. A new window will open where it will display the system's properties. On the right bottom of the window, you'll see a status indicating whether the Windows has been activated or not. Click on it to proceed further.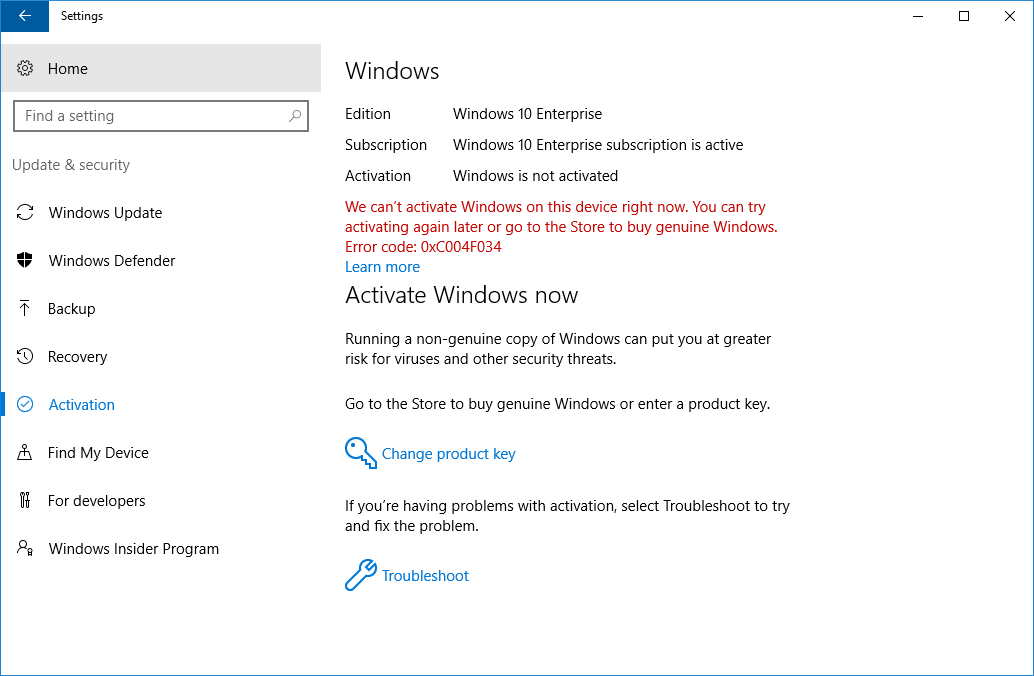 Step 3. Upon clicking on this icon, the system would ask you to enter a product key. Enter your 25 character long product key. Simply enter that and click on activate.
How to Check Windows Activation Status
If you want to verify whether your Windows OS is activated or not, you can follow a simple process. Below we have broken down the whole process into steps for your ease.
Step 1. Click on the start button and click on settings.
Step 2. Go to "Update and security". Under this menu, you have to click on "Activation". Here your Windows activation status will be displayed.
Can I Use Windows without Activation
The straight answer is yes, and you can use Windows without activation. But it is a risk. So here are some pros and cons of using Windows OS without activation.
Pros of using Windows Without Activation
1. It Doesn't Affect Your PC's Performance
Some people think that if they have an inactive copy of Windows on their computer, it will affect its performance. But this is not true! In fact, you may not even notice any difference.
So why bother activating Windows? In reality, there are many benefits to doing so. For one, you'll have access to all the latest updates and features that Microsoft releases. Additionally, you'll be able to personalize your copy of Windows with custom themes and settings.
Overall, whether or not you activate your copy of Windows is up to you. Just know that it won't impact your computer's performance either way.
2. You Can Try A Certain Windows OS
For instance, you want to try Windows 11, and you can install it without activating it. Similarly, you can use a Windows OS without activation for some days. However, it would give you an idea of the overall features of that particular OS.
If you wish to continue with that version, you can activate it the way we mentioned.
Cons of using Windows Without Activation
Here are some cons of using Windows without activation.
1. You Keep On Getting Reminders
If you don't activate Windows 10, you'll see a watermark on your desktop. This is Microsoft's way of reminding you that you need to pay for the copy of Windows 10 that you're using. The watermark will also include the build number of the operating system, so if you see it, you'll know that your Windows is not activated.
2. Personalization will be limited
Another consequence of not activating Windows 10 is that you won't be able to personalize your PC as much as you could if it were activated. For example, you won't be able to change your wallpaper or lock screen, and you'll see a message on your personalization settings page that says "Some settings are managed by your organization."
Conclusion
So, now you know how to activate Windows 10/11 using various methods. We have listed activating Windows OS through CMD, and also through the product key. You can choose the way which feels convenient to you.
Though, you can also use inactivated Windows copy. However, it is recommended to activate it using any of the above methods.
To keep your data backed up, it is recommended to use a reliable third-party tool such as EaseUS Todo Backup Free. It is one easy-to-use tool and lets you create backups of the system files for free. You can download it to try its convenient features.
Step 1. To initiate a backup, click the Select backup contents option.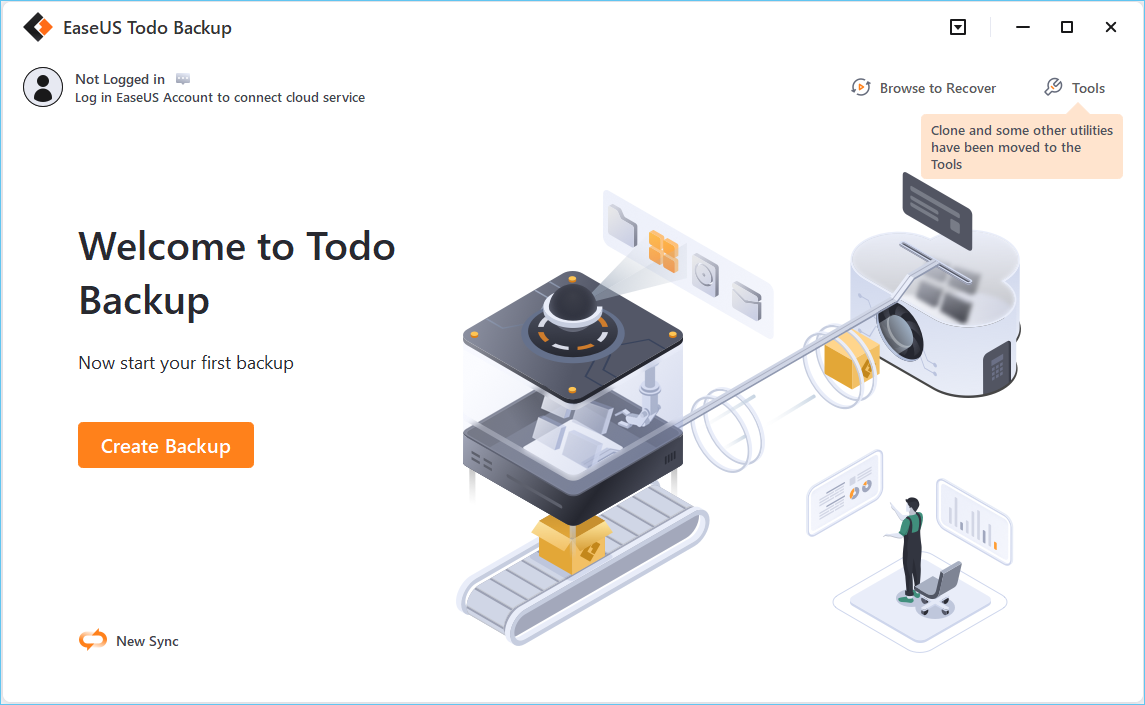 Step 2. There are four data backup categories, File, Disk, OS, and Mail, click File.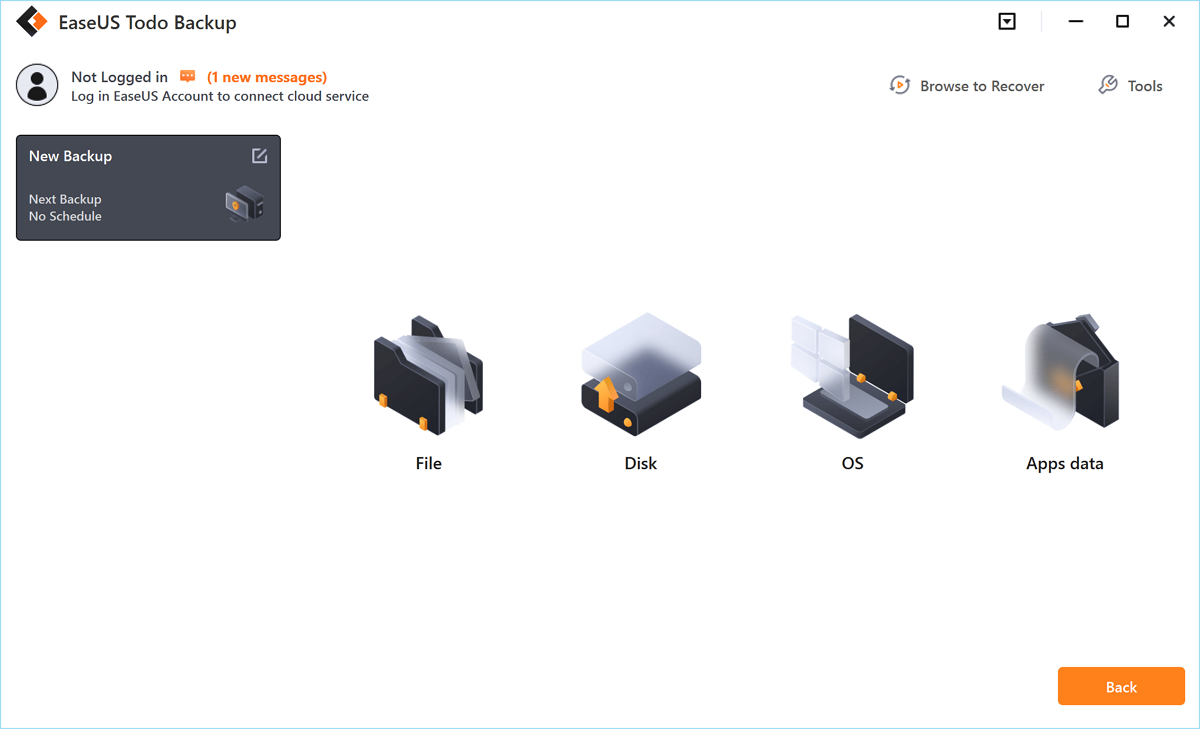 Step 3. On the left, both local and network files will be shown. You may extend the directory to pick the backup files.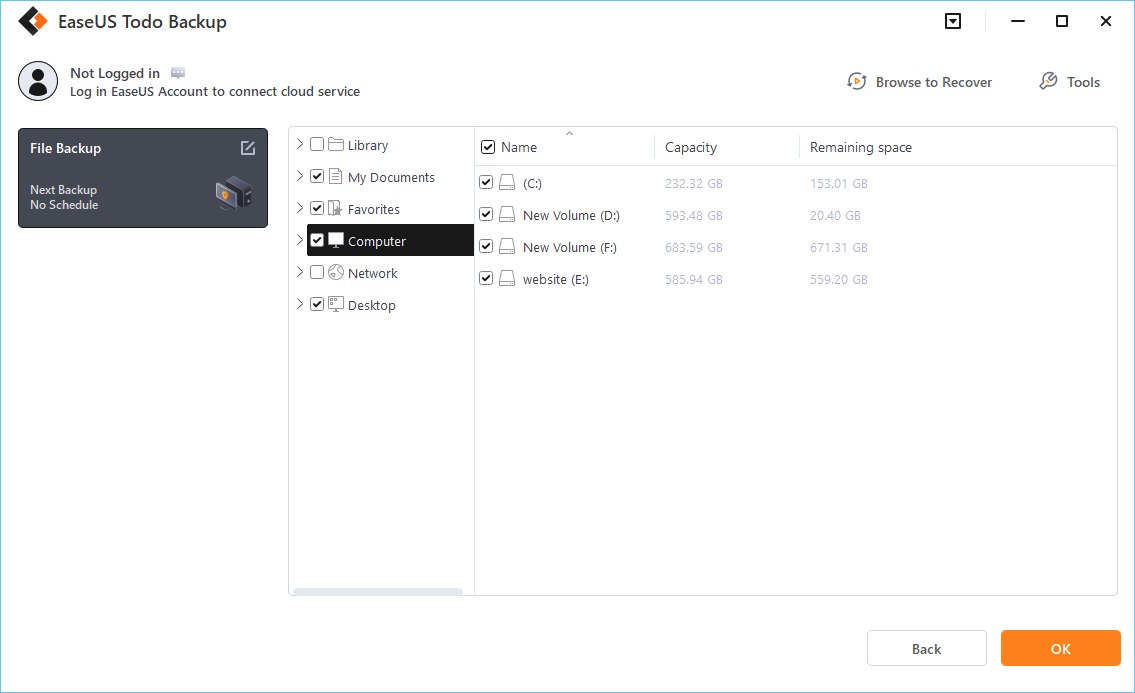 Step 4. Follow the on-screen instructions and choose a location to store the backup.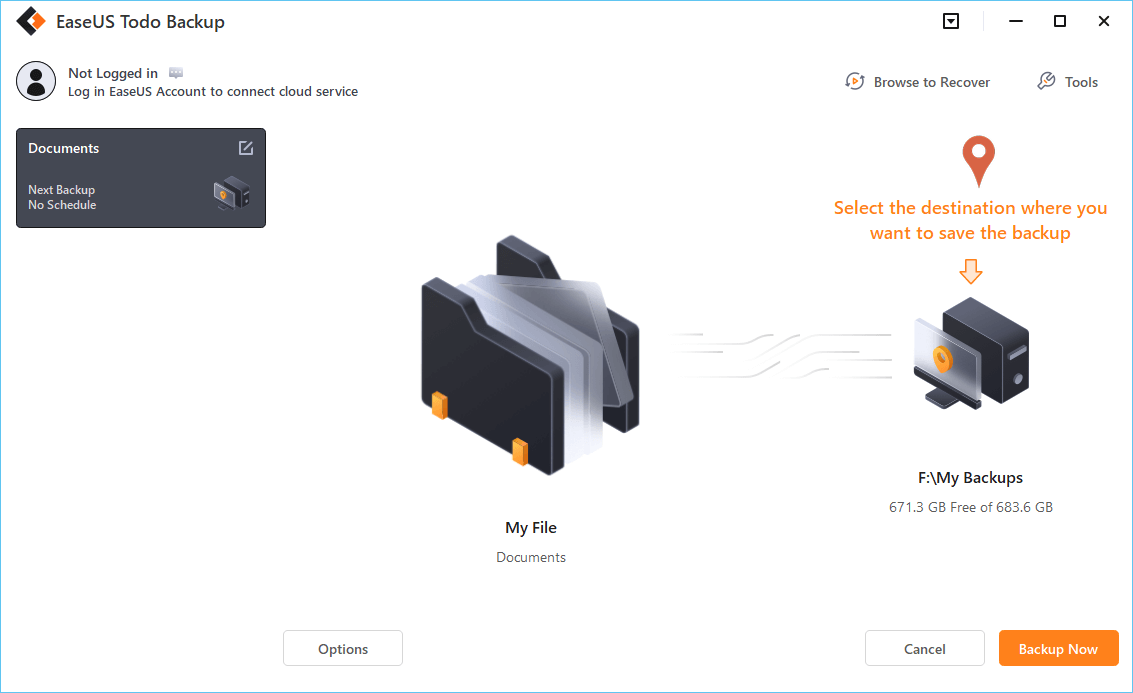 Click Options to encrypt the backup with a password in Backup Options, then click Backup Scheme to specify the backup schedule and start the backup at a certain event. There are also other additional choices you may choose to tailor the backup process to your requirements.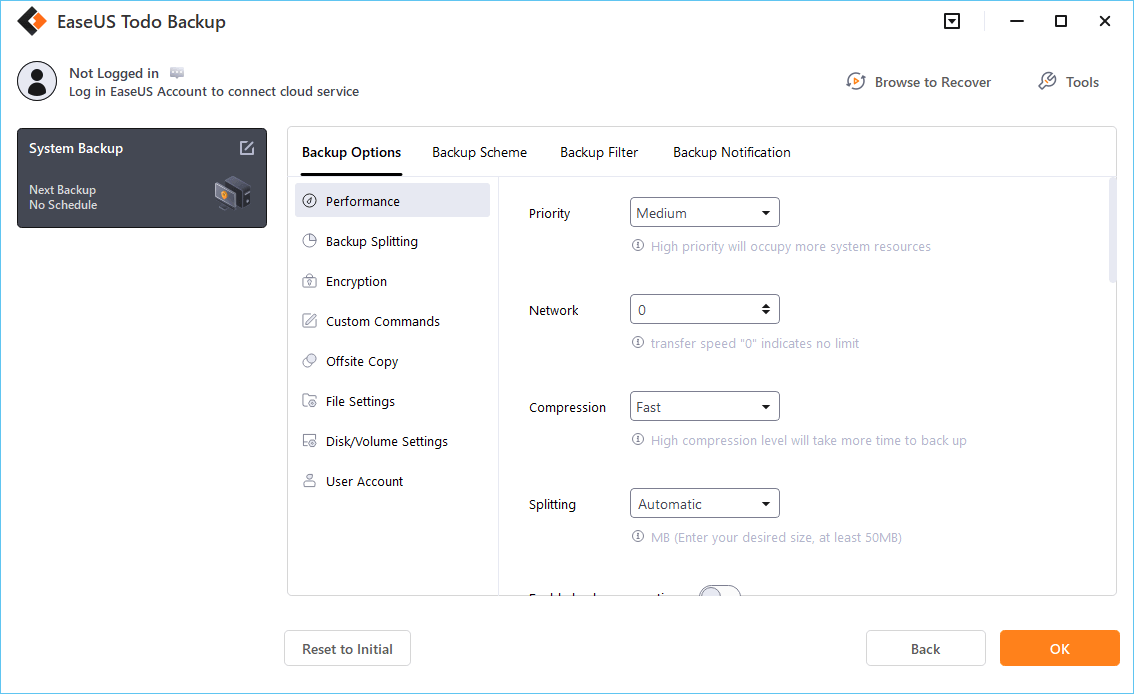 Step 5. The backup may be stored on a local disk, EaseUS' online service, or NAS.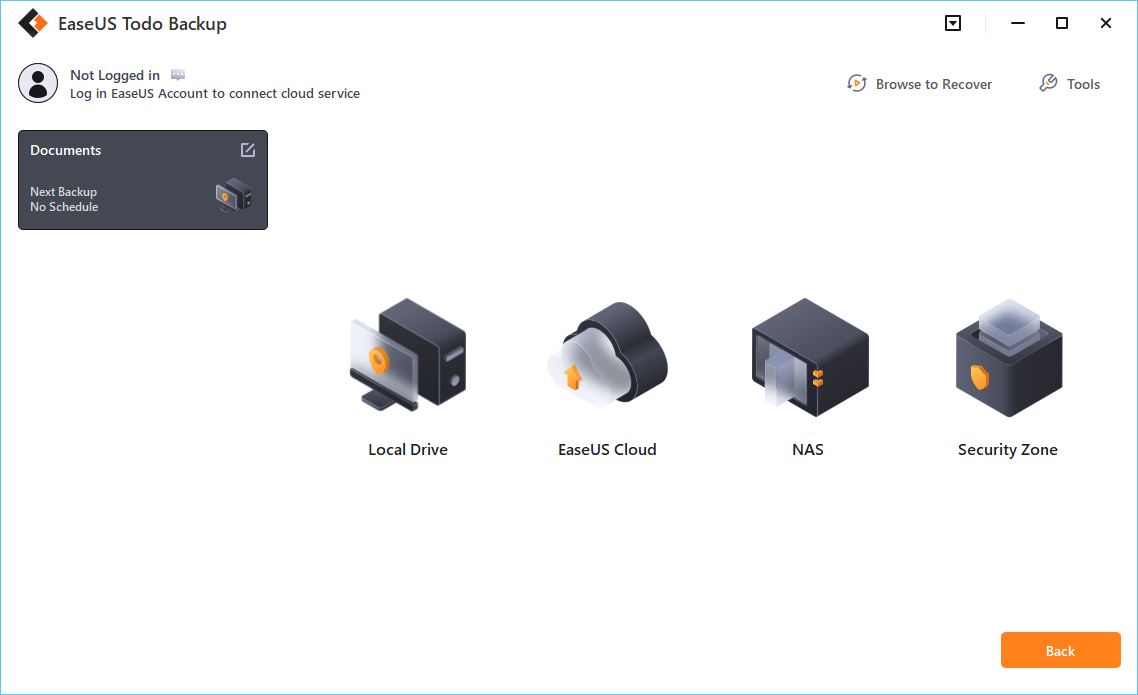 Step 6. EaseUS Todo Backup enables customers to back up data to a third-party cloud drive as well as its own cloud drive.
If you want to back up data to a cloud drive provided by a third party, choose Local Drive, scroll down to add Cloud Device, and then add and log in to your account.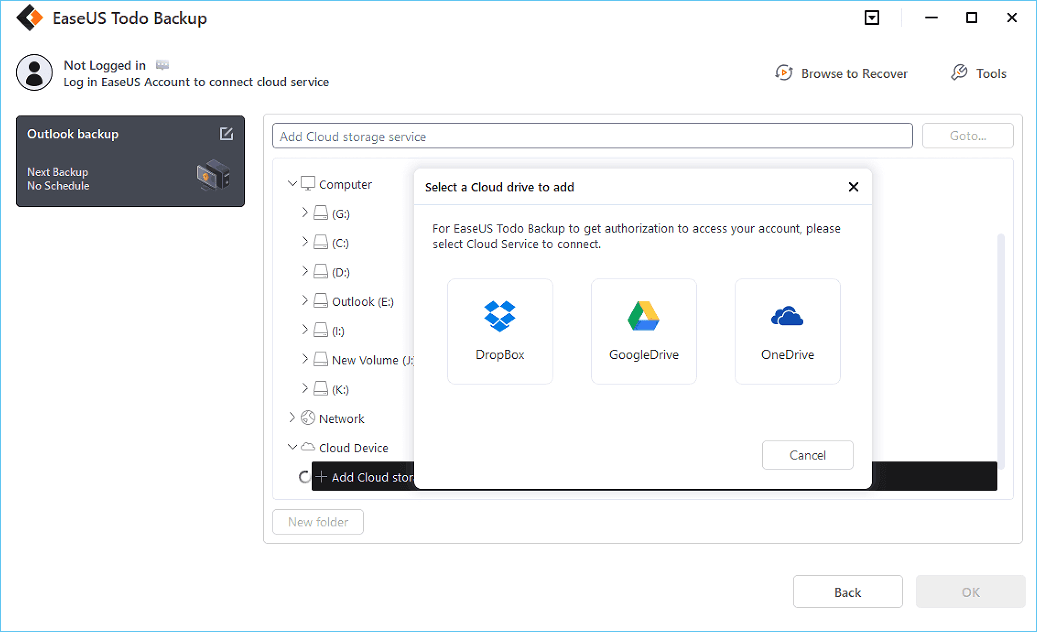 You can also choose the EaseUS cloud drive. Sign up for an EaseUS Account, then click EaseUS Cloud and log in.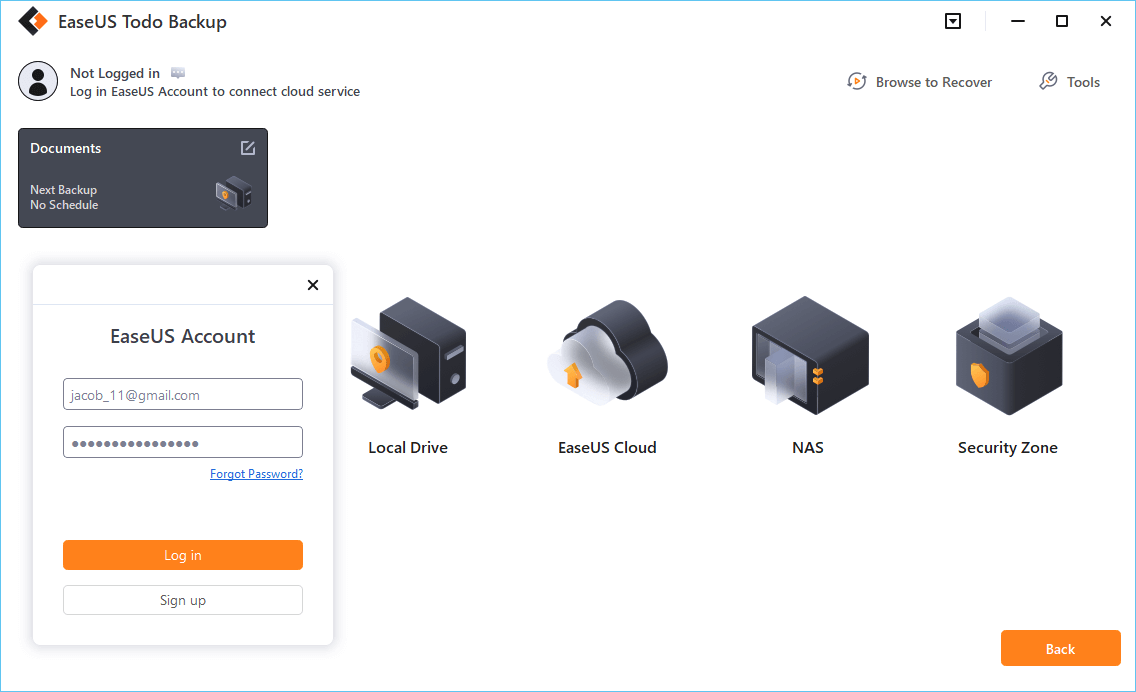 Step 7. Click Backup Now to begin the backup process. The backup job will be presented as a card on the left side of the panel after it has been finished. Right-click the backup job to handle it further.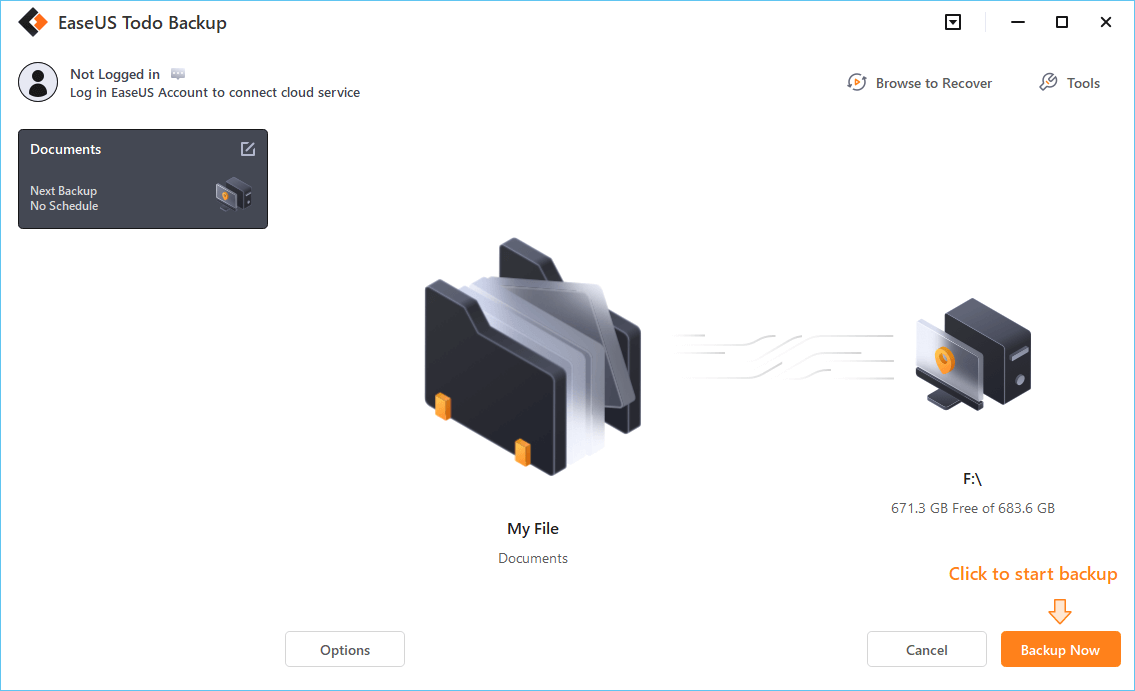 Author Jean has been writing tech articles since she was graduated from university. She has been part of the EaseUS team for over 5 years. Her special focuses are data recovery, disk partitioning, data space optimization, data backup and Mac OS. By the way, she's an aviation fan!
Gemma is member of EaseUS team and has been committed to creating valuable content in fields about file recovery, partition management, and data backup etc for many years. She loves to help users solve various types of computer related issues.
Taking everything into consideration, we can say that EaseUS Todo Backup Home can offer you a little extra sense of security with a set of advanced tools. The interface provides quick adaptation, every process guiding you all the way through so you don't get stuck or further damage your system rather than keeping it safe.

 Read More

EaseUS Todo Backup Free lets you create backups of your important files or your entire computer through its streamlined interface. Just choose the backup type you'd like to get started, and let the program do the reset.

 Read More

EaseUS includes all the features I expect from backup software like versioning, incremental backups, and scheduling. For more advanced users, EaseUS allows you to install a pre-boot environment onto your hard drive so you can use it to restore files without burning a CD or putting it on an external USB drive.

 Read More

EaseUS Todo Backup
Smart backup tool for your files and entire computer in Windows 10/8/7.
Install Windows on Multiple Computers at Once? No Problem!
Learn how to install Windows 11/10/7 and special programs/software on a batch of computers. Use 10 minutes to do the 10 hours work without making a single mistake!
Get Free Solution!