
Table of Contents

About the Author

Related Posts
How to Fix Corrupted Videos from Android Free [3 Ways]
Cedric
Updated on Jul 13, 2021|
min read
We all depend on the videos we take on our smartphones. Being MP4 one of the most popularly used formats for recording meaningful events, you can store on Android phones videos from birthday parties, best friends marriages, travels around the world, and even professional reunions.
When something goes wrong with our Android video files, we can lose those precious memories. Your favorite videos can be corrupted for a lot of reasons, becoming unplayable until recovered.
The phone device was infected by malware because your children recorded videos with unsafe applications, the movies were recorded with low battery and got broken, or the data was damaged since the video was edited, transferred, and converted without enough caution. 
Thankfully, the video files from Android can be fixed, whether they are MP4 or any other format you prefer. This article will teach you several ways to fix corrupted video files from Android for free.
Fix Corrupted Android Videos with a Free Online Video Repair Tool
Among the most effective video recovery software on the internet is EaseUS Repair Video. You can fix your MP4 videos from Android, bringing them back to be watched now.
Video recovery from Android phones or tablets can be done easily with this software. It can recover movies damaged by formatting, virus infection, accidental deletion, or other reasons. It is very easy software to use, so you don't need any special skills. 
This program is free of charge and works online, running on any compatible browser. Recover files in the most used formats such as MP4, MOV, MKV, FLV, AVI, corrupted-video, M4V, WMV, FLV, SWF, MPG, 3G2, RM/RMVB, NPEG, etc.
Utilizing EaseUS RepairVideo, you can also repair files that have been corrupted when editing, converting, or while attempted recovering.
EaseUS RepairVideo covers several scenarios of video corruption, whether it is a file that got damaged during editing, conversion, or corruption after recovery.
The tool works well on all Android phones and tablets, including Samsung, HTC, LG, Sony, Motorola, Huawei, ZTE, etc. It not only can recover deleted or lost videos from Android phones and tablets but also can recover videos from SD cards, cameras, dashboard cameras, CCTVs, USB flash drives, pocket cameras, damaged hard drives, and even more.
Step 1. Open EaseUS RepairVideo and Upload Problematic Video
Open EaseUS RepairVideo page: https://repair.easeus.com/, click "Update Video", or drag and drop a corrupted, broken, or not playing video to the right area to upload to EaseUS RepairVideo page.
Step 2. Enter a Valid Email Address and Start Repairing Video
Enter a valid email address and click "Start Repairing" to upload and repair the malfunctioning video.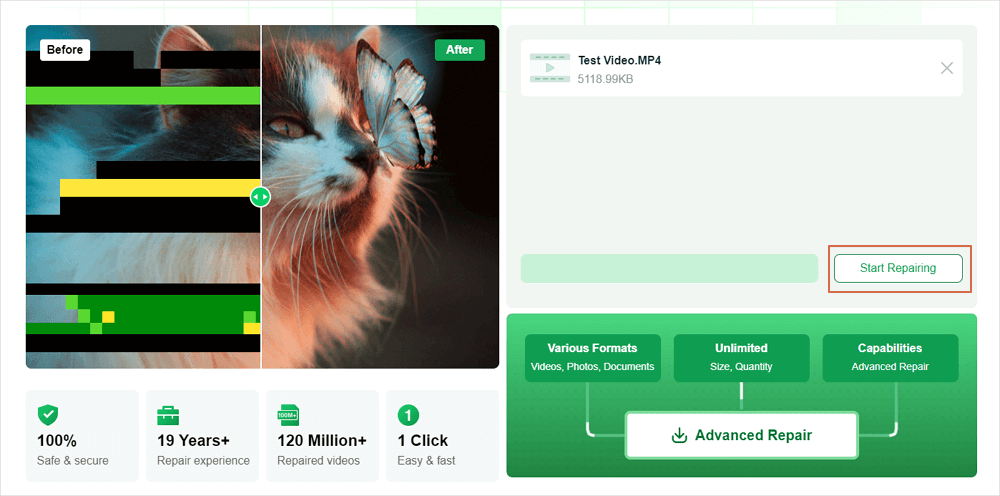 Step 3. Wait for the Automatic Uploading and Repairing Process to Finish
EaseUS RepairVideo will automatically upload and repair the corrupted or broken video for you. You can leave the repairing page opened and continue doing other stuff.
Step 4. Enter Extraction Code and Download Repaired Video
When the repairing process completes, you can preview the video at the right pane. Also, you'll receive an email with a video extraction code.
Go and find the code, reopen the EaseUS RepairVideo page. Then click "Download Video" and enter the extraction code, click "OK" to start downloading the repaired video.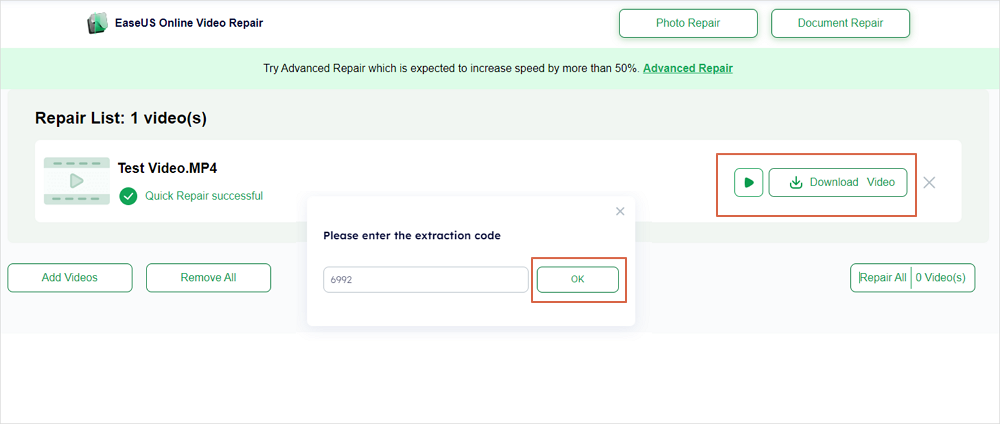 Repair Corrupted Videos from Android Phone with VLC
VLC Media Player is open-source software for playing almost all file formats, having and wide range of supported codecs. It runs on a PC, being compatible with Windows, Linux, and macOS.
The program was created as a basic media player but it was improved over the years.
Users have access to a simple interface, which is very easy to use. There are many advanced features in VLC, such as the ability to play videos while they are downloading. 
In addition, you can try to fix your corrupted videos from Android with VLC Media Player, by converting them to another format.
You just need to transfer your files from Android to any PC, download VLC Media Player and launch it. Then, just follow the steps below.
Step 1. In VLC, click on the "Media" tab, then click on "Convert/Save".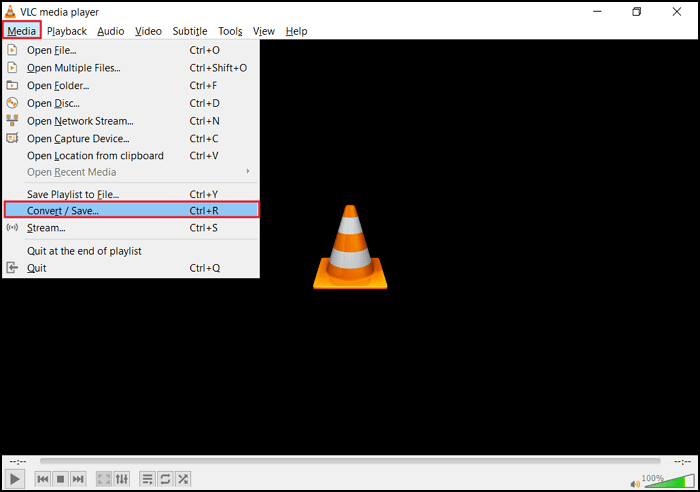 Step 2. Transcode videos by adding them to the "Add" option. 
Step 3. The Convert box will ask for the file name and location, specify them.
Step 4. You can then select the input codec from the Profiles list in the new window that opens when you click "Convert/Save".
Step 5. Select the profile method you wish to use, click on the starter button and VLC convert the files for you.
Fix Corrupted Videos on Android with a Video Repair App
You can restore corrupted videos from Android using MP4Fix Video Repair Tool. This tool is free, allowing you to download the results without any charge. 
Although it is easy to use, remember you will need to add a video reference, which must be recorded with the same camera used for recording the broken video.
After having both the corrupted video and the reference, simply follow the steps below.
Step 1. Type mp4fix video repair tool in the App store. Install the MP4Fix Video Repair Tool, then tap on "Open" to launch the application.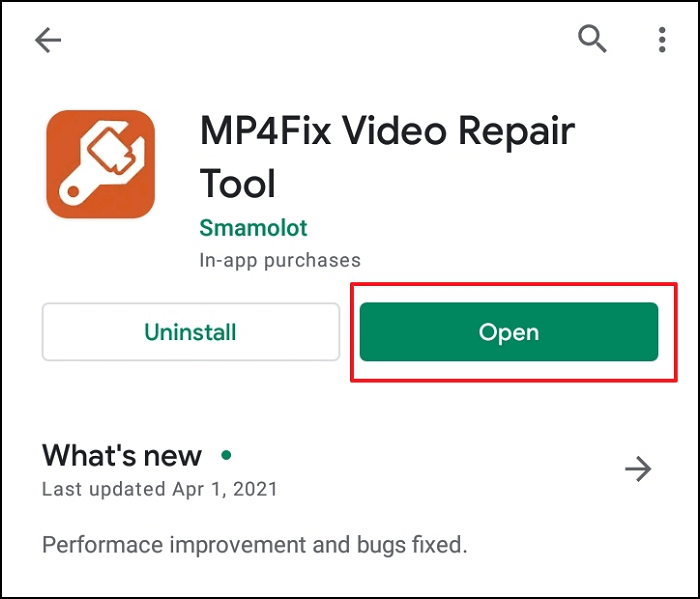 Step 2. Click on the button "Allow", so MP4 Fix Video Repair Tool can access the video files from your Android to be recovered.
Step 3. Tap on the + button to add the videos that should be fixed by the Mp4 Fix Video Repair Tool.
Step 4. On the new screen, select the location folder of the videos you want to repair.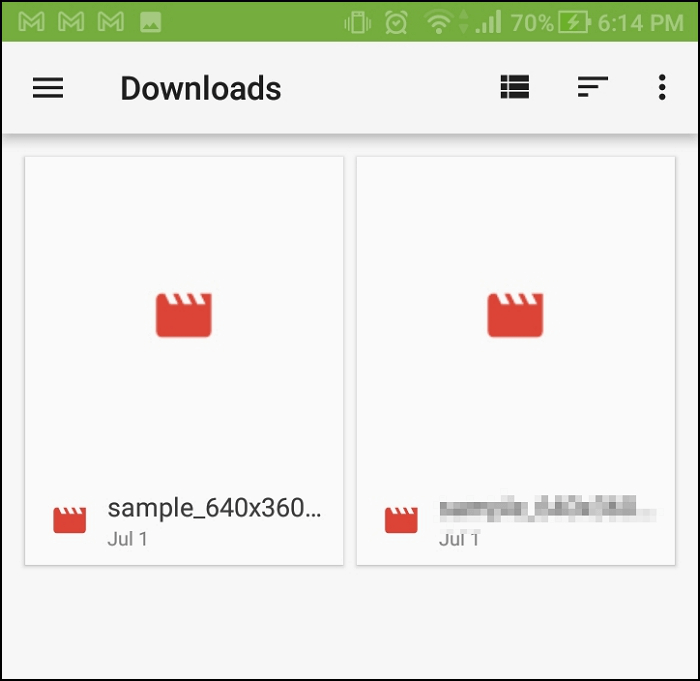 Step 5. MP4Fix Repair Video Tool will ask you for a reference, which is a playable video file from the same camera used to record the video to be fixed.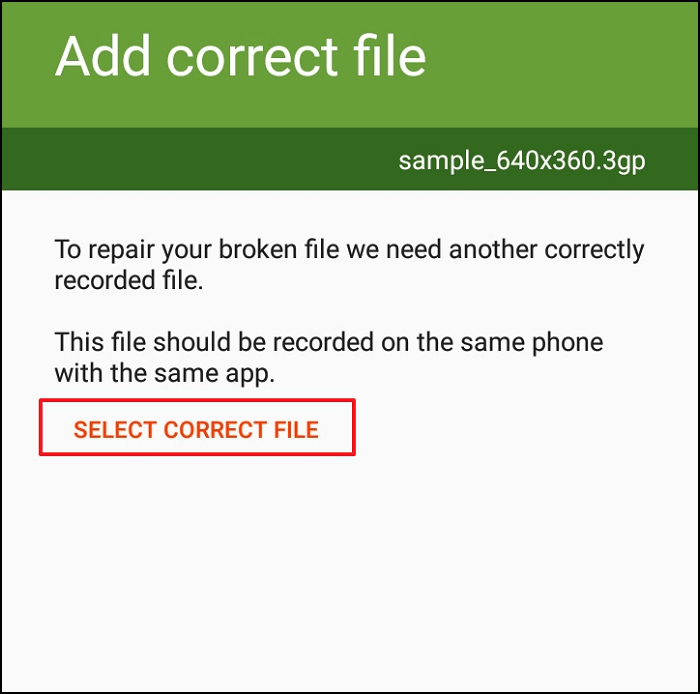 Step 6. Tap "Repair", if everything is configured in the way you need.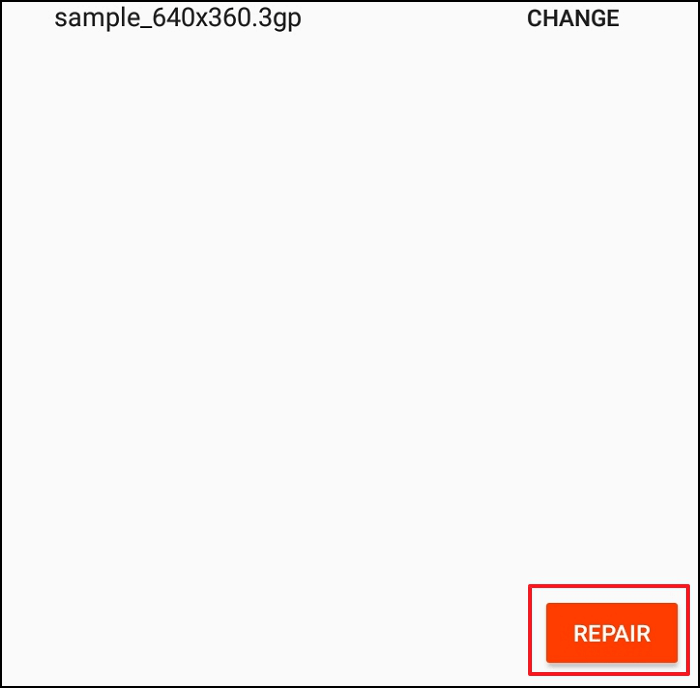 Step 7. Done. MP4Fix fixed all the video files from the Android you selected. Just play, share, and backup them!
Conclusion
If you have an Android, you most likely have had a few videos that you would like to recover from it. If so, you are not alone. As we have read, video files can become broken due to several reasons that make them unplayable. You can try converting them with Android apps, or on PCs, with VLC Media Player. But it not always works.
There is an even better way to get those videos back and EaseUS RepairVideo can help. You can then use the software to recover those files and save them on your computer or another storage device. You will be able to get your videos back and share them with your friends and family.
About the Author

Cedric Grantham is one of the senior editors of EaseUS who lives and works in Chengdu, China. He mainly writes articles about data recovery tutorials on PC and Mac and how-to tips for partition management. He always keeps an eye on new releases and likes various electronic products.