How to Recover Lost Data from a PC That Won't Boot?
First of all please install the program on a PC that can normally boot, launch it to create a Bootable Media with your storage device. Click to see How to Create Bootable Media. Then you can use the Bootable Media to recover data within 3 steps from your PC which cannot boot up into Windows. See the How to Article.
Step 1: Launch the Program and Start Scanning
First of all, please download the program and install it on your computer (DO NOT install it on the disk where you lost your data, otherwise those lost files and data will be overwritten.).
Select a Location to Start Finding Data
Please select a location to start finding data, like Existing partitions, Lost partitions (This option is suitable for the situation of a data loss caused by deleting a partition, losing a partition or re-partition. Our program will read the partition table and list all the deleted partition info under it.)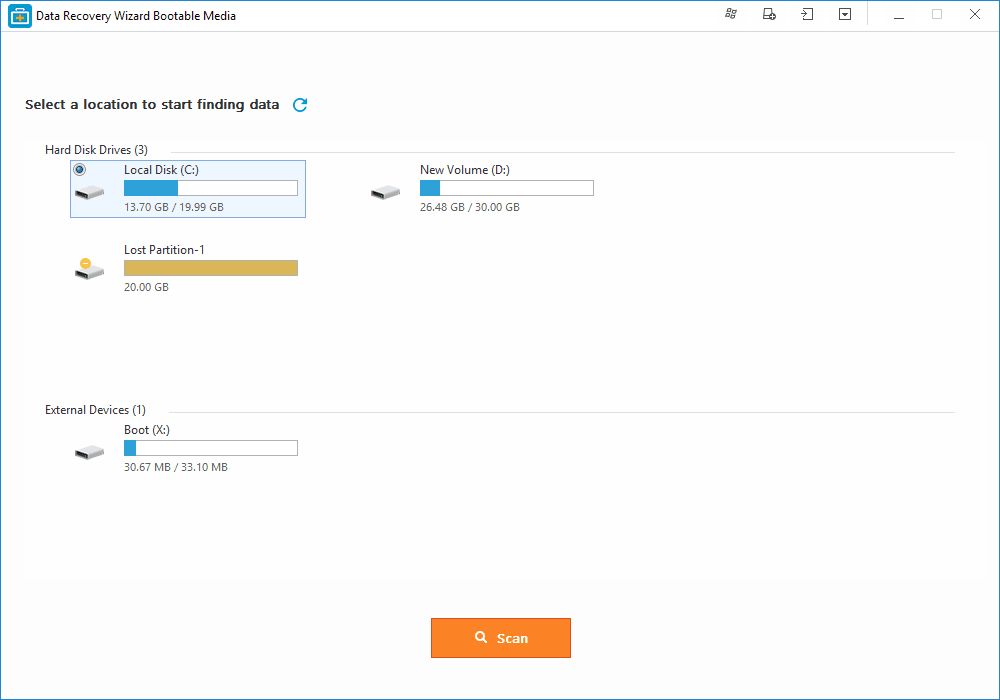 Step 2: Scan Your Computer or Device
In the upper part of the program is the process bar displaying the status of the recovery. after the process bar is the estimated remaining time.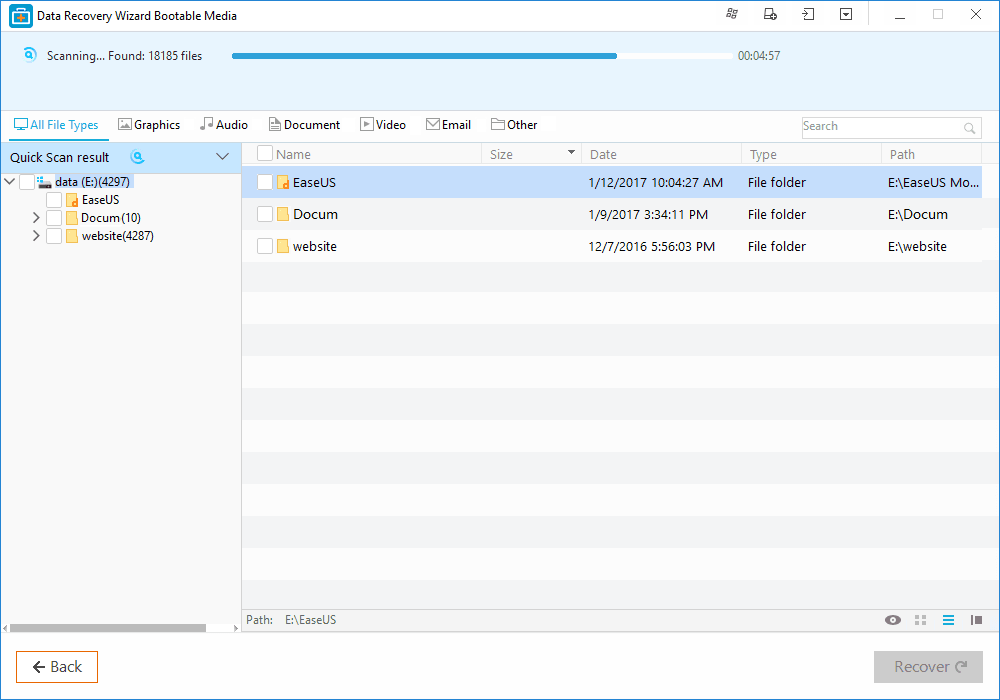 Technically the first scan will be very quick. Our program will first list all the files that are simply deleted or cleaned from the recycle bin.
After the quick scan, our program will perform a new sector by sector scan automatically, which will take longer than the first scan. Please be patient and do not interrupt it in the middle of the process if not necessary.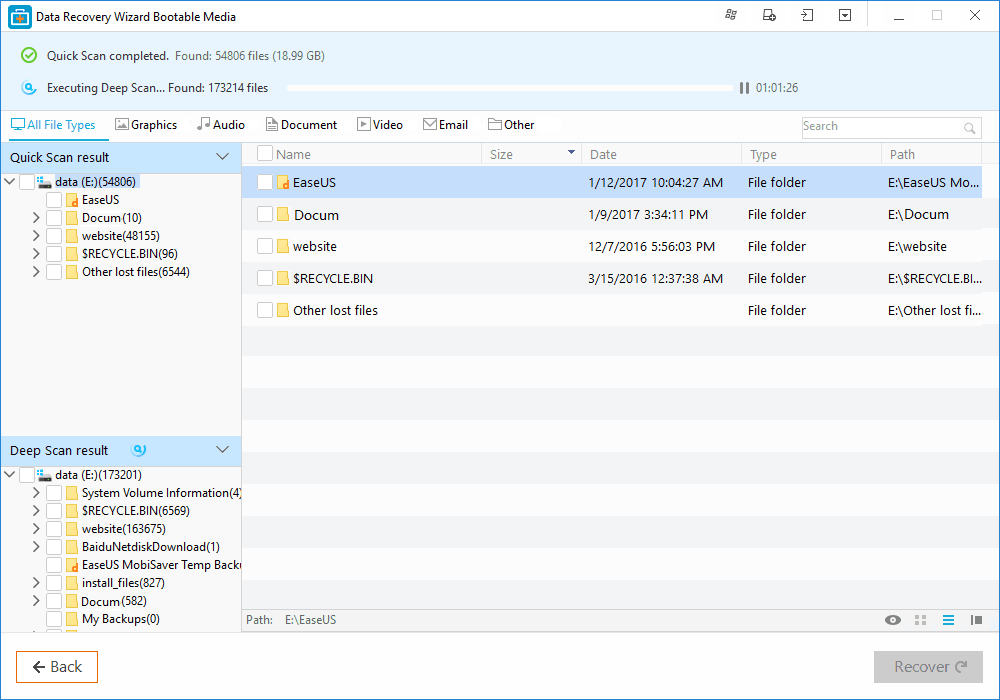 Step 3: Preview and Recover the Files
The scan result interface is divided into 3 parts. At the left is the Directory Tree list. The window in the middle displays all the files and folders under the folder selected in the left window with more info (date, type, size and so on). The window at the right side displays a thumbnail and info for the file selected in the middle window. It provides a Preview option to preview some specific file types in the program.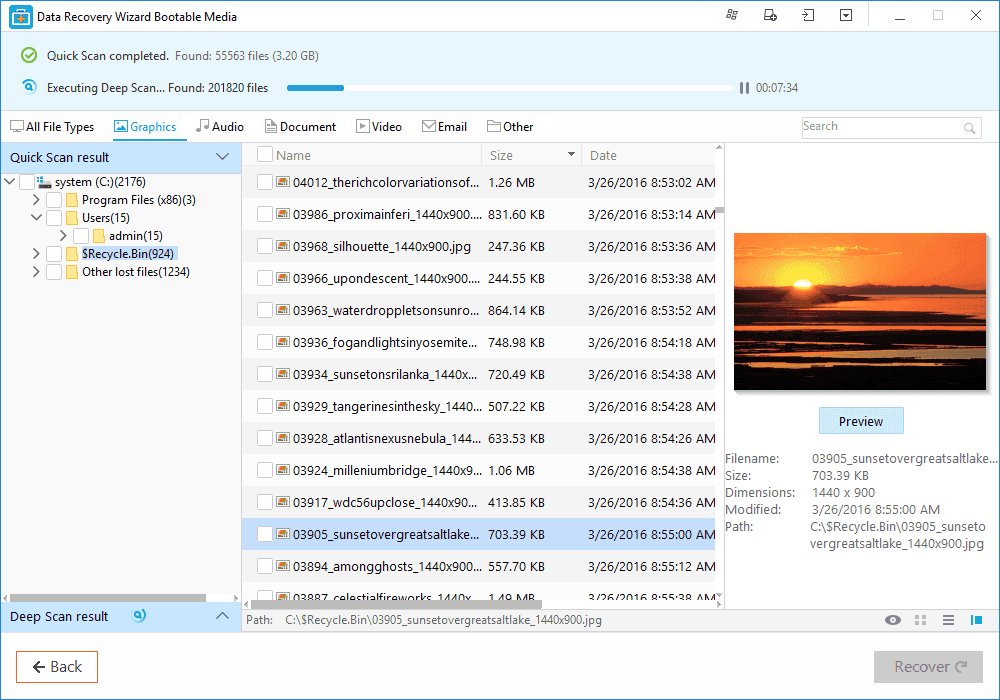 After the preview or search, you can select the targeted files and press Recover button to recover and save them on your computer or storage device (Please DO NOT save the files into the drive or device where you lost the data).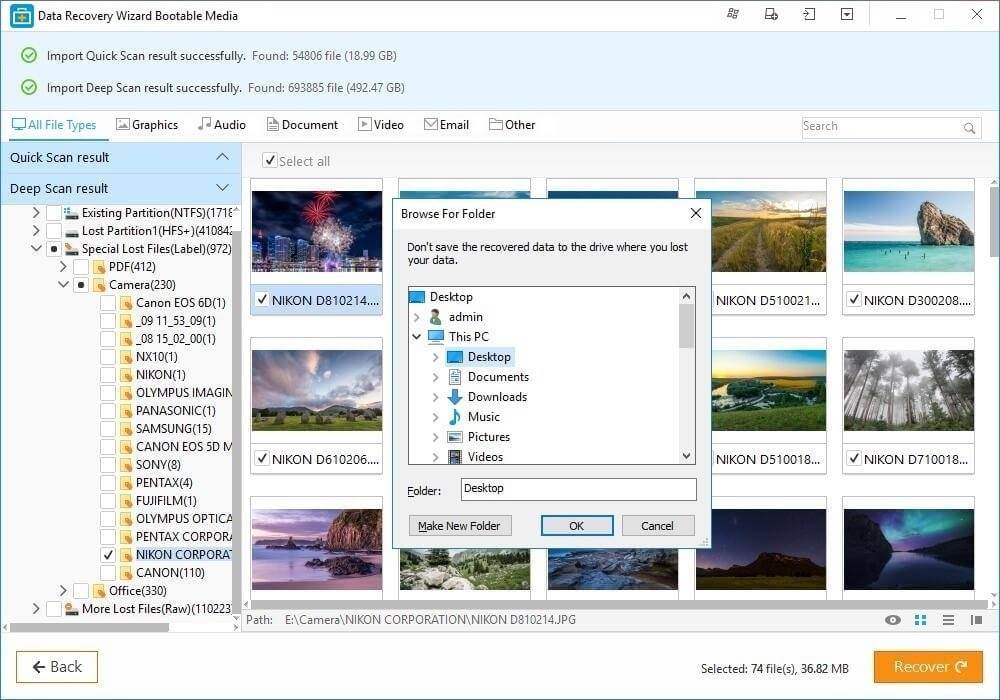 Moreover, you can export the scan results by clicking Export Scan Status, and you can Import the scan results to perform another recovery without scanning again at any time by clicking Import Scan Status.