Microsoft released Windows Easy Transfer to resolve the data migration among multiple PCs. When people cheer up and appreciate it, some guys find WET isn't supported by Windows 8.1. In other words, Windows Easy Transfer can't transfer data from Windows XP/7/8 to Windows 8.1 or from Windows 8.1 to Windows 10.
Windows Easy Transfer Isn't supported on Windows 8.1
"Seriously?
No soup for you!?
There is no Windows Easy Transfer Wizard support for moving user data from XP to Windows 8.1? When I am using WET on Windows 8.1, it doesn't work. Is this discontinued in Windows 8.1 or a bug?
I suppose I should not be shocked, but I am."
Yeah, it looks most of the people don't know the fact and take much time to install and create WET files on Windows XP, open that file in Windows 8.1. But it failed. Or run WET in Windows 8.1, browse to the WET file created in Windows XP, failed. Or when we launch Windows Easy Transfer on Windows8.1, it only gives an option to load settings from my "old" PC, not save from my current. If we choose "No" in the dialogue, it closes the wizard. That's disappointing.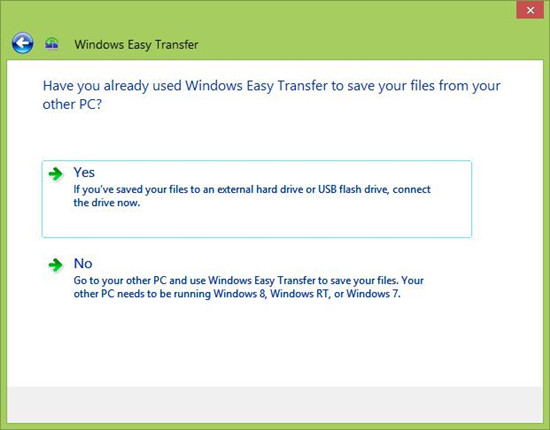 The Windows Easy Transfer Alternative on Windows 8.1
If you plan to migrate data from Windows XP/Vista/7/8 to Windows 8.1 or transfer files among multiple Windows 8.1, you can use the hard disk or some third-party software. About the data migration tool, both of PCTrans and PCmover are a good choice, but I recommend PCTrans Free version, for it is entirely free and PCmover will charge $59.95. Todo PCTrans can free transfer all data, especially for the big amount of data, from or to Windows 8.1. Need to transfer over two software from WindowsXP/Vista to Windows8.1, you can upgrade to Todo PCTrans Pro or reinstall on Windows 8.1.
How to Transfer Files from/to Windows 8.1 with Todo PCTrans Free
The following guides show you how to transfer files to Windows 8.1 directly via a network. If your computers not in the same network, please choose "Image Transfer " to proceed.
Step 1. Open EaseUS Todo PCTrans on both of your computers. Choose "PC to PC" to go to the next step.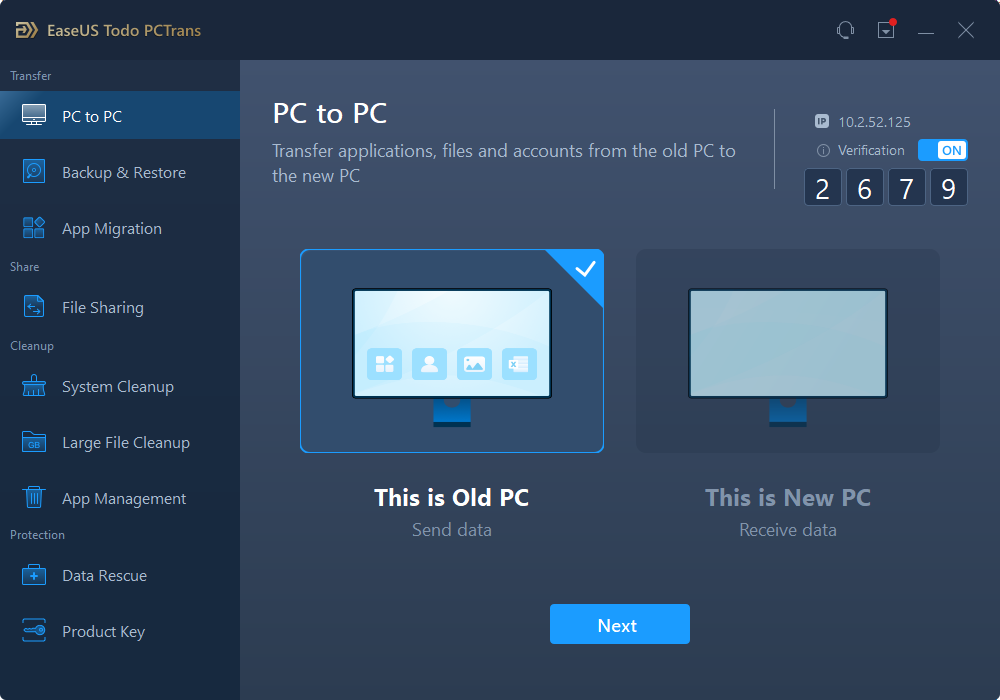 Step 2. Connect two PCs via the network by following the simple interface guides. Besides, make sure you have chosen the right transfer direction.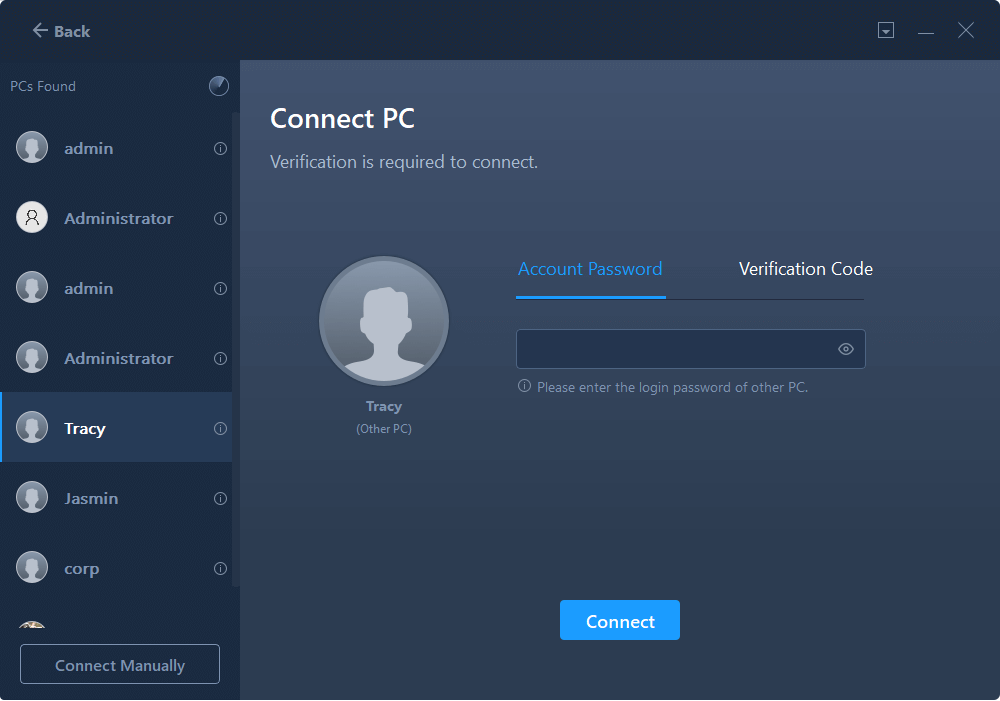 Step 3. Then, choose "Files" and click "Edit" to select files to transfer.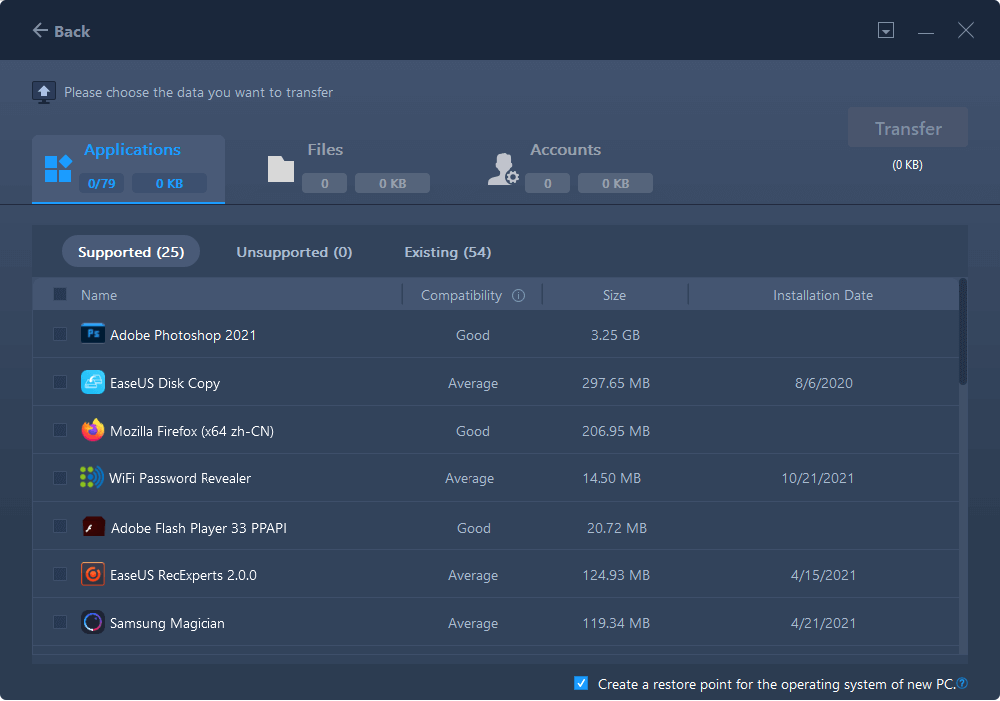 Step 4. Select the specific files as you want. What's more, you can click the Edit icon to customize the storage path for transferred data.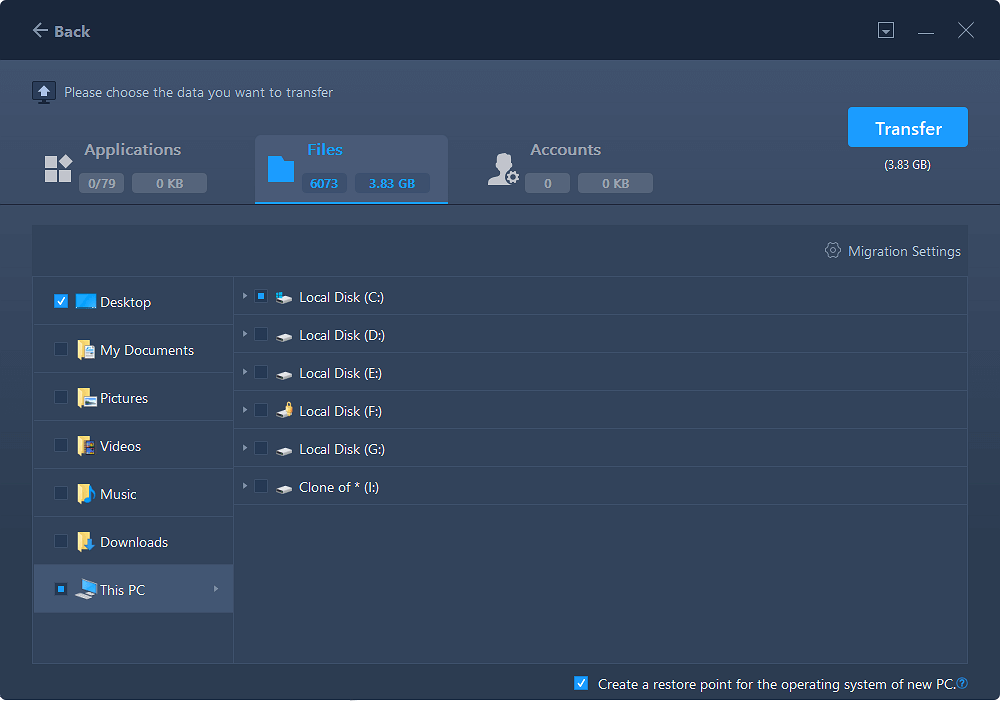 Step 5. Now, click "Finish" and "Transfer" to begin to transfer files from PC to PC. The size of the file determines the transfer time. Wait patiently.