Quick navigation of this article on Windows 11 AMD performance issue:
| Workable Solutions | Step-by-step Troubleshooting |
| --- | --- |
| Windows 11 AMD Performance Issues | Windows 11 is available for download, but the performance of some AMD Ryzen devices suffers...Full steps |
| Windows 11 Gaming Performance | Estimated performance impact of 10-15% in affected games "typically used in eSports"...Full steps |
| Should I Upgrade to Windows 11 | Microsoft recommends that you wait until you are notified the upgrade is ready for your PC...Full steps |
| Install Windows 11 in 3 Ways | Install Windows 11 by using Windows 11 Installation Assistant or Windows 11 bootable USB...Full steps |
Before October 5th, 2022, only a few thousand people can upgrade to Windows 11 through the Windows Insider Program. After this time, hundreds of millions of PCs and laptops are eligible for the free upgrade from Windows 10.
Many uses can't wait to upgrade to experience the great improvements of Windows OS. But at the same time, the new operating system also exposes a series of problems, one of the severe known issues is that Windows 11 is causing performance problems on AMD Ryzen processors.
Windows 11 Performance Issues on AMD PCs
AMD and Microsoft jointly discovered that Windows 11 runs poorly on AMD processors, which have multiple performance degradation issues in Windows 11. AMD has identified two issues. The first is L3 cache latency increases significantly for some applications by as much as 3x, resulting in performance drops varying from 3-5% and even more in gaming. Besides, applications that are time-sensitive to memory subsystem access may be affected.
Another problem is the FOXI-CPPC2 (preferred core mechanism) may not preferentially schedule threads on a processor's fastest core. And programs that are sensitive to the performance of one or a few CPU threads may exhibit performance degradation.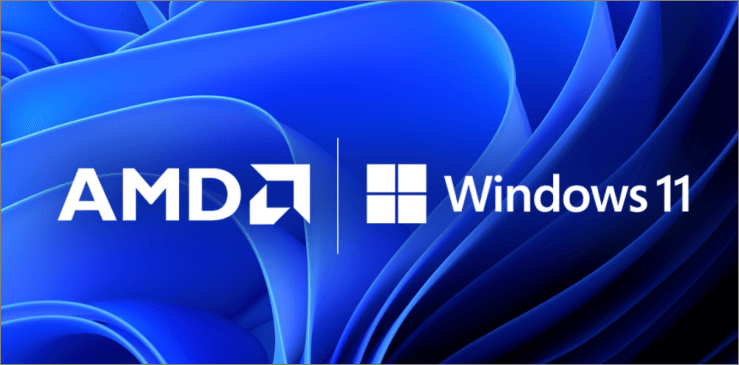 AMD and Microsoft are working together to address these issues with the upcoming operating system and software updates. Microsoft released the first cumulative update to its Windows 11 operating system on Oct. 12 but seems to make L3 cache latency worse. This issue will be fixed via Windows update and the rollout is scheduled for October 19.
While the patch for the Preferred Cores (UEFI-CPPC2) bug will be released in an AMD driver update on October 21, 2022, according to an AMD statement on Reddit.  
Windows 11 Gaming Performance
As we mentioned earlier, Windows 11 update is currently making AMD performance slower, which can be reduced by 3-5% in affected applications, and higher in some games. For games, typically applications used in eSports, the performance drop could be between 10-15%.
For game players who have an AMD Ryzen-based PC, you can hold off installing Windows 11 until the issue is fixed.
Should I Upgrade to Windows 11
Windows 11 and Windows 10 share the same core features, but with some design changes in the interface. There have been no reports of major bugs on Intel-based or ARM-based devices, other than affecting the performance of computers running AMD processors.
Usually, the new version has the following advantages:
More powerful comprehensive performance
Higher support for new software and hardware
More user-friendly interface
Better compatibility, more stable operation
So, when a new version of Windows is released, it's in your best interest to upgrade your operating system to the latest version. New releases, however, tend to be unstable. So, you can wait a little longer for Microsoft to work out the stability and compatibility issues of the new software before upgrading to Windows 11.
If you are upgrading from Windows 10, Microsoft recommends that you wait until you are notified through Windows Update that the upgrade is ready for your PC.
How to Download and Install Windows 11 in 3 Ways
Before upgrading, you can use the Windows 11 Checker app to ensure that your device meets the minimum system requirements of Windows 11.
Updating to a new operating system is risky, so back up your PC in advance before continuing. If you experience data loss without a backup, you can use professional Windows 11 data recovery software to retrieve your important files.
Step 1. Download EaseUS Windows 11 Upgrade Checker.
Step 2. Click the Check Now button to start.
Step 3. The Windows 11 compatibility result window will soon appear. All the incompatible and compatible configuration items will be listed.
1. Use Windows 11 Installation Assistant
Go to Microsoft's Download Windows 11 webpage and use the Windows 11 Installation Assistant to install Windows 11 on the device you are using. This is the easiest way.
Step 1. Open Microsoft's Download Windows 11 webpage.
Step 2. Click "Download Now". Then, follow the on-screen instructions to download and install Windows 11 on your PC or laptop.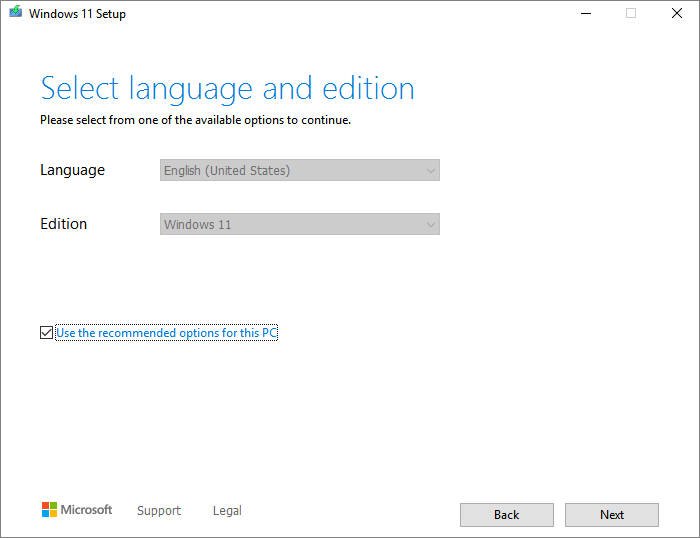 2. Create Windows 11 Installation Media
If you want to install Windows 11 on another or a new PC, you can create the Windows 11 Installation Media and install it from the bootable USB or DVD. You need to prepare a blank USB flash drive with at least 8GB of space or a blank DVD.
Step 1. Download Windows 11 Media Creation from Microsoft.

Step 2. Follow the on-screen steps in the Media Creation Tool to create the bootable USB or DVD.
Step 3. Insert the bootable USB in the PC you want to install Windows 11, and then restart it.
Step 4. Press F2, F12, Delete, or Esc (this varies by manufacturer) immediately after you turn on the computer to open the boot menu and change to boot from USB or DVD.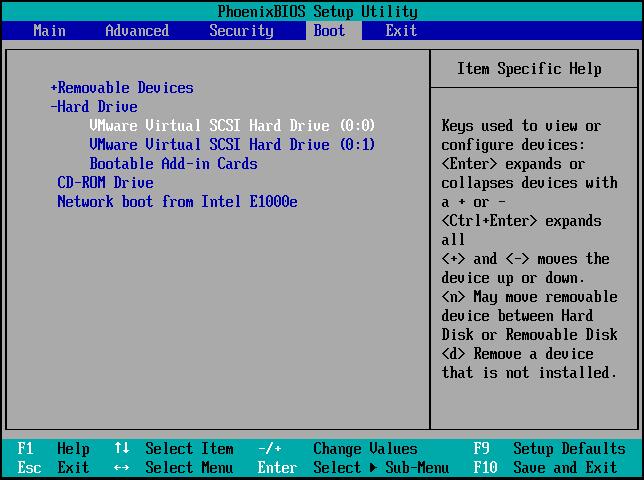 Step 5. Follow the instructions to finishing installing Windows 11.
3. Install Windows 11 from Bootable USB with EaseUS Win11Builder
Another simple way to install Windows 11 from USB is using EaseUS Win11Builder. It helps you download Windows 11 ISO files and create a bootable USB drive to install Windows 11. Use it for free!
Step 1. The Windows11 builder is integrated with the EaseUS OS2Go software. Click the download button and launch the program after installation.
Step 2. Switch WinToGo Creator to Windows Install Drive Creator. The obtained system information is available on the home screen, and it keeps updating all the time. Apart from Windows 11, Win11 builder also supports you to download Windows 10/8.1.
Step 3. Connect your USB flash drive to the computer. Win11 builder will automatically detect your USB device, so all you need to do is click the Create button.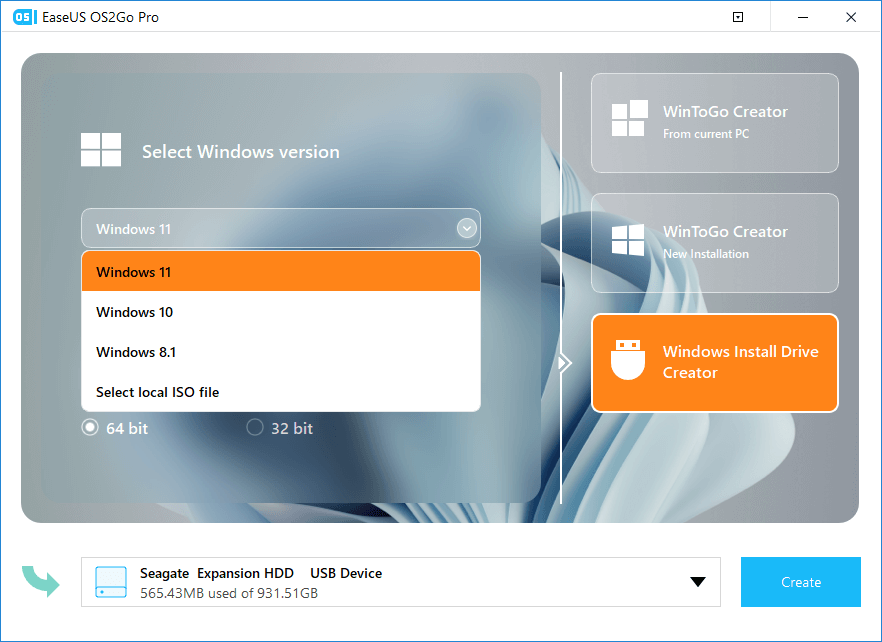 Step 4. The software will empty your USB drive data if it's a used one. Once the downloading process begins, wait there until it finished or leave for a while to do you own job.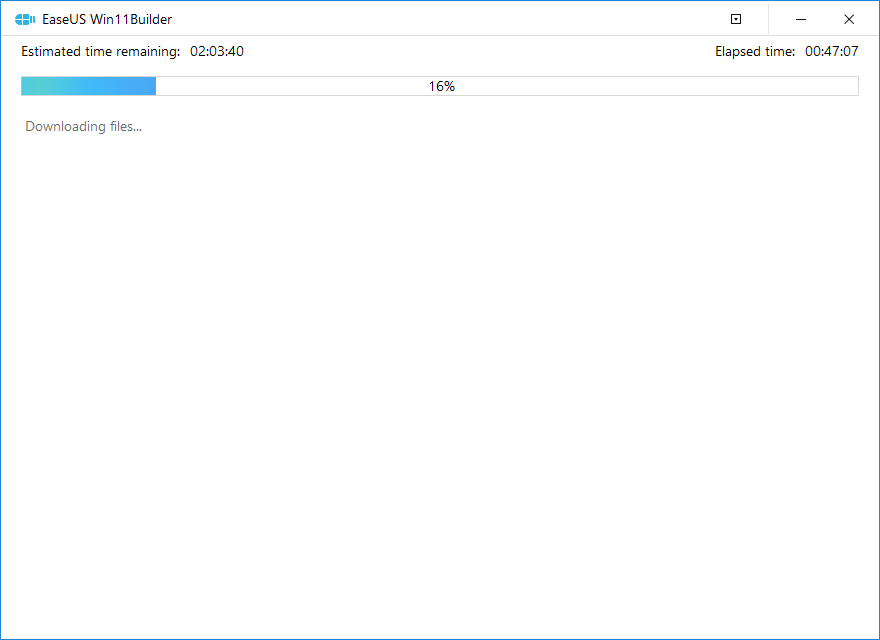 Step 5. After successfully downloading the Windows 11 iso image file on the USB drive, start to install Windows 11 from the bootable USB drive on your computer by following the installation wizard step by step.
Closing Thoughts
The launch of Win11, not only brought a beautiful interface upgrade, the system is compatible with the Android app. The advent of the new system also attracted a large number of users to upgrade. At the same time, problems with Windows 11, such as ADM performance, cannot be ignored. If you have already upgraded, be sure to update your system to the latest version to avoid bug problems. If you haven't upgraded yet, you can wait for a stable release to upgrade.