How to Recover Forgotten Gmail Password? [Step-by-Step]
| Workable Solutions | Step-by-step Troubleshooting |
| --- | --- |
| Recover with EaseUS Key FInder | Step 1. Click "Internet & Network" under Password; Step 2. Check Browser Accounts & Passwords o...Full steps |
| Recover with Official Website | Step 1: Go to the Account Recovery page; Step 2: Enter your Email or phone number, and click "Next"...Full steps |
| Reset Gmail Password | Step 1: Go to the Account Recovery page and click "Forget email?"; Step 2: Enter your Email or Phone...Full steps |
What to Do When You Forget Gmail Password?
Gmail is one of the most popular email providers on the web, with over 1 billion active users. However, even with such a large user base, people can still forget their passwords. The trouble with forgotten passwords is that they can be difficult to recover. Gmail offers a few options to recover forgotten Gmail password, but these can be confusing for some users. Additionally, if a user has not set up their recovery options properly, they may be unable to recover their account at all. This can be frustrating and lead to lost or delayed communication.
But don't panic if you forget Gmail password. This article will guide you with detailed steps to recover your forgotten Gmail password. With a little bit of effort, you should be able to recover your Gmail password and get back to using your account in no time. Let's start now!
How to Recover Forgotten Gmail Password?
#1. How to Recover Forgotten Gmail Password with EaseUS Key Finder
EaseUS Key Finder is a simple-to-use password recovery tool that allows you to find product keys for Windows (Windows 11/10/8/7 and Windows Server) and SQL Server. In addition, it can recover passwords for a variety of email providers, including Gmail, Thunderbird, and so on.
So if you ever forget your Gmail password, don't worry. EaseUS Key Finder can help you recover it quickly and easily. Give it a try today.
Why choose EaseUS Key Finder?
Recover Office, Adobe Product Keys
Recover Saved Passwords from Web Browser: Chrome, Edge, Firefox, and IE
Find WIFI Passwords
Get 10000+ Software Serials
Step 1. Click "Internet & Network" under Password.
Step 2. Check Browser Accounts & Passwords of Chrome, Edge, Firefox, and IE.
"Copy" - Click it, then directly paste.
"Save" - Save as a PDF file.
"Print" -  Connect Printer to print.
#2. How to Find Gmail Password by Official Website
Google also offers you a simple process of recovering your forgotten Gmail password. Follow these steps to recover your password. That way, you can use services like Gmail, Photos, and Google Play.
Small tips you should mention when you find a password on the official website:
Answer as many questions as possible
Use a computer, phone, or tablet where you frequently sign in
Use the same browser (like Chrome or Safari) that you usually do
Be in a location where you usually sign in, like at home or work
Step 1: Go to the Account Recovery page.
Step 2: Enter your Email or phone number, and click "Next".
Step 3: Gmail will ask you for more information to help recover your account. Answer each question and click "Next".
Here are some tips to answer these questions.
Or Gmail will send you a six-digit verification code to your recovery email.
Enter the code and click "Next".
Step 4: Once you've established yourself as your account's owner using the steps above, Gmail will log you into the account.
Bonus Tip: How to Reset Your Gmail Password
If you can't remember your Gmail password and think you've tried everything possible, it might be time to reset your Gmail password.
To reset your forgotten Gmail password, you must have a registered backup email or mobile phone number in your account. Otherwise, Google cannot send a confirmation code to reset it.
Step 1: Go to the Account Recovery page and click "Forget email?".
Step 2: Enter your Email or phone number, and click "Next".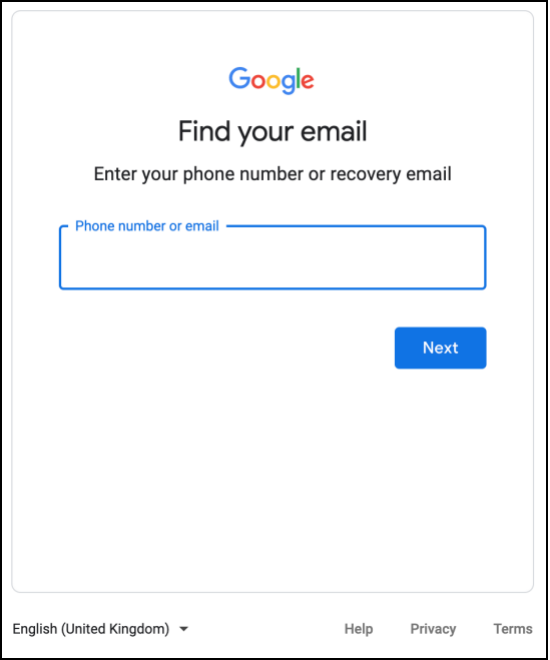 Step 3: Click "Try another way" in the prompt window.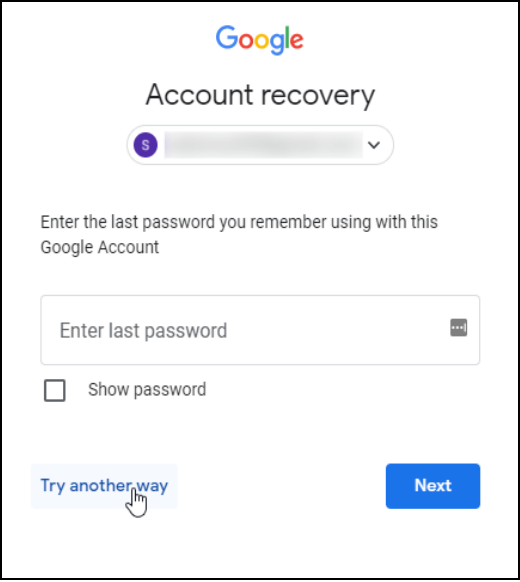 Step 4: Request a verification code to your linked mobile phone number or backup email. If you only have one of the two, it will automatically send the code to the registered option. Enter the code and click "Next".
Step 5: In the "Change Password" screen, create your new password, confirm it, then click on "Save password".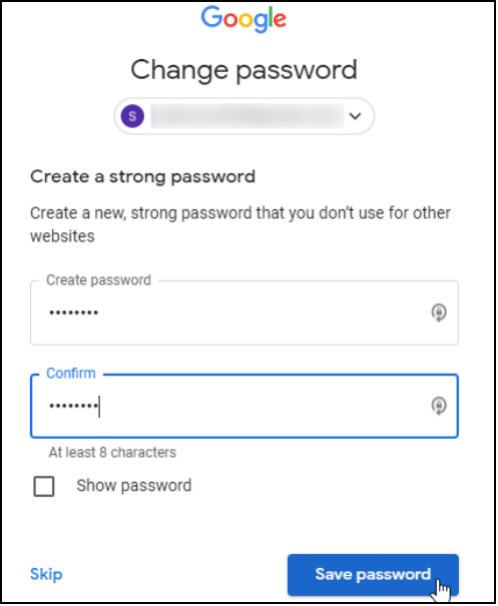 Step 6: After saving your new password, the Security Checkup screen appears. Click "Continue".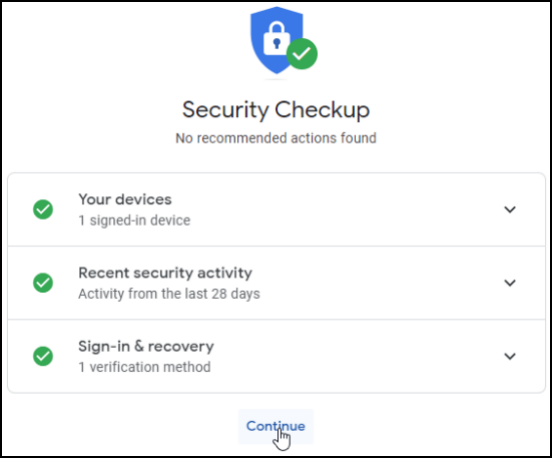 Step 7: You will now see your Google Account page, and your new password is now active.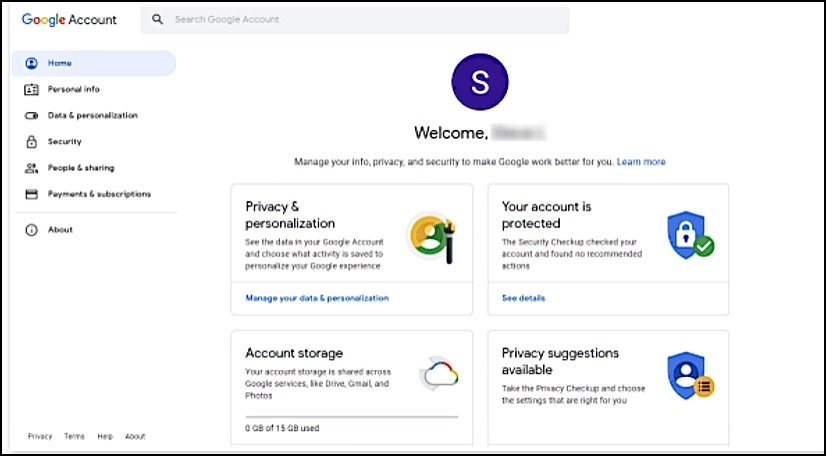 Conclusion
We hope this article has helped you recover forgotten Gmail password. If you're looking for a simple and effective way to find a Gmail password, give EaseUS Key Finder a try. Within seconds, you'll find your password and access your account. So don't wait another day struggling to remember your password. Use EaseUS Key Finder and take the hassle out of password recovery.

Brithny is a technology enthusiast, aiming to make readers' tech life easy and enjoyable. She loves exploring new technologies and writing technical how-to tips. On her spare time, she loves sharing things about her favorite singer - Taylor Swift on her Facebook or Twitter.

Roxanne is one of the main contributors to EaseUS and has created multiple posts on digital devices like PCs, Mobile phones, tablets, Mac, etc. She loves to share ideas with people of the same interest.
About EaseUS Key Finder
EaseUS Key Finder offers complete solutions for you to efficiently find Windows or Windows Server product keys, discover Offce, Adobe, and other installed software serials, and find WiFi codes, etc, successfully in simple clicks.