How Do I Find My Autodesk Utility Design Product Key
| Workable Solutions | Step-by-step Troubleshooting |
| --- | --- |
| Method 1. Find or Locate Autodesk Utility Design via Autodesk Services | |
| Method 2. Recover Autodesk Utility Design Through Key Finder Software | Step 1. Click the "Application" tab under "Registry Key"...Full steps |
How Do I Find My Autodesk Utility Design 2021/2019 Product Key?
Autodesk Utility is software for electrical distribution designing. It integrates design as well as documentation using rules-driven processes and evaluation. Improve design correctness, assess and optimize networking topologies for improved stability and efficiency, and provide more uniform and unified documentation.
You may improve production performance by using Autodesk Utility Design software. It allows you to establish and verify your manufacturing and process layouts early on and create them in 2D and 3D. You may also plan the installation as well as commissioning of the equipment.
A product key, generally known as a software security code, is a software-based key that is specific to a computer program. It affirms the genuineness of the software's version. Activation can occasionally be performed offline by inputting the security code; however, it is constantly conducted online to prevent other people from using the same key.
Furthermore, activating the program is critical since it enables you to access all of the product's premium features. Nevertheless, whether you have misplaced your product key, various options exist for locating your keys. Here is a list of how Autodesk Utility Design users can locate the product key.
Autodesk Store
Autodesk Account
Autodesk Contract Details 
Autodesk Installation Media
Apart from in-built software traditional methods, the users can also use third-party software to retrieve the product key instantaneously. Therefore, in detail, let us understand all the methods of finding the product key of Autodesk Utility Design.
Method 1. Find or Locate Autodesk Utility Design via Autodesk Services
If you are an Autodesk Utility Design user, there are several in-built ways that you can use to try all the possible accesses provided by Autodesk first. Using these methods, users would be able to find the key through one of the following options:
Option 1. Autodesk Store
The Autodesk Store is one of the simplest places to locate the Autodesk Utility Design Product Key. Users frequently buy their items from the Autodesk Store online. As a result, whenever a user makes an online purchase, the transaction and product details are delivered to their email address.
As a result, if you're seeking the Product key, it may be found in the data linked to the entire notification email. You can locate the needed key by referring to the email. It is critical to keep all purchase-related emails to locate the product key afterward.
Option 2. Autodesk Account
You may receive the Autodesk Utility Design product key using the Autodesk Account. It's one of the most traditional ways to find your Autodesk Utility Design product key.
Here's how to find your Autodesk Account's product key.
Step 1. To begin, launch the Autodesk Utility Design program. If you have logged out, re-enter the program.
Step 2. When you login into your Autodesk Account, the application window will appear.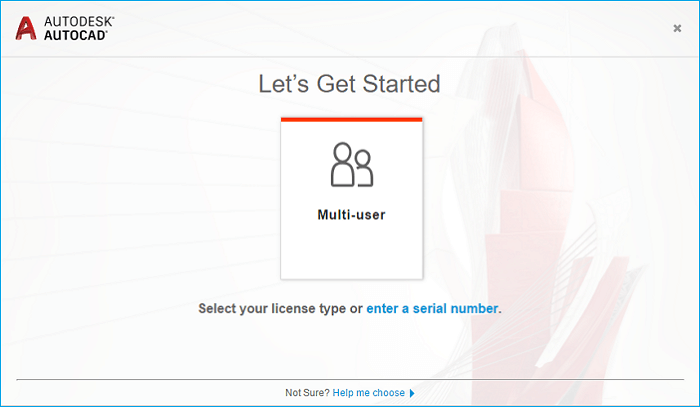 Step 3. Navigate to and choose the Management tab from the screen.
Step 4. Go to the Management tab's Product and Services section and look for your product.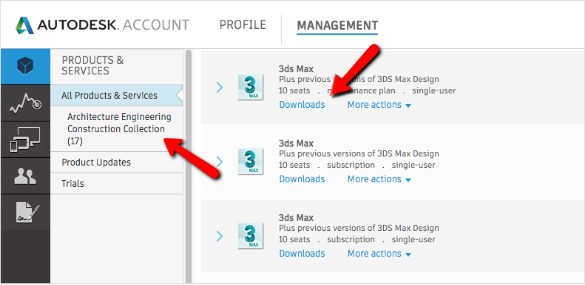 Step 5. Right-click the product and select Expand. Your entire product's information will be visible.
Step 6. Look in the details for the product key.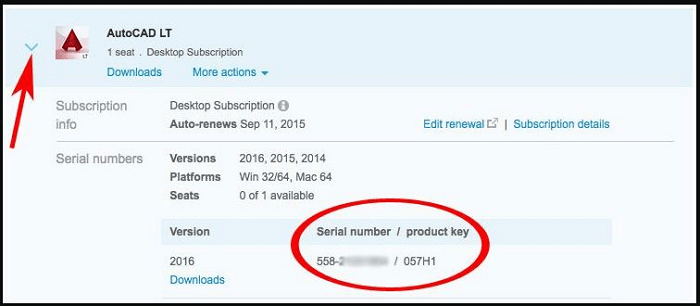 This is often regarded as the simplest and most common technique of locating the product key.
Option 3. Autodesk Contract Details
When you join up with a subscription, you will be sent the product keys as well as serial numbers. The procedures for identifying the product key utilizing the contract information are as follows.
Step 1. To begin, launch the Autodesk Utility Design program. If you have signed out, re-enter the program.
Step 2. When you login into the Autodesk Account, the software window will appear.
Step 3. Select the Contracts and Orders tab from the main menu.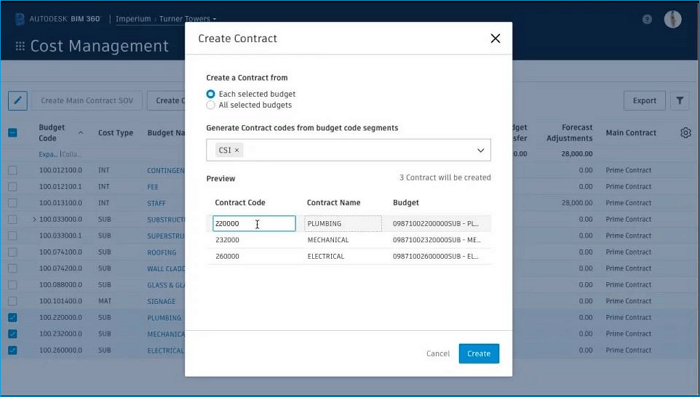 Step 4. When the Contracts and Orders window screen appears, look for the required contact number.
Step 5. Open the contract and check the product key in the serial key column.
Any individual who purchases a software subscription would receive a product key, allowing them to become the software's authorized user.
Option 4. Autodesk Installation Media
A product key is normally essential to execute the activation of any program. Autodesk Utility design product keys are often provided with the installation disk. As a consequence, if you receive a DVD, downloaded folder, or Flash drive, the installation medium would include a valid product key. Here are the steps to locate the product key in the installation media.
Step 1. Browse through into the setup.exe directory for every Autodesk product utilizing the installation media (USB key, DVDs, download folder, and so forth). There are a variety of products that come with folders holding product information.
Step 2. Search for a filename with the identical name as cmd. Text inside this folder.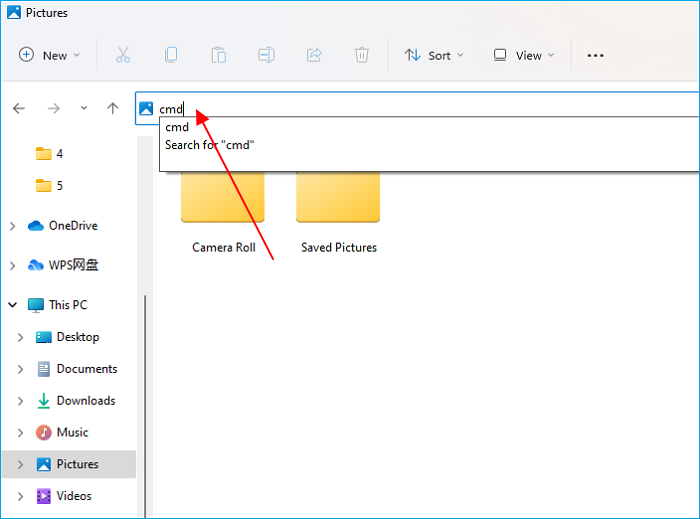 Step 3. Open this text in a word processor (such as Microsoft Word) and check the product name again.
Step 4. Determine the part number. The product key for the product is the first five numbers of the part number.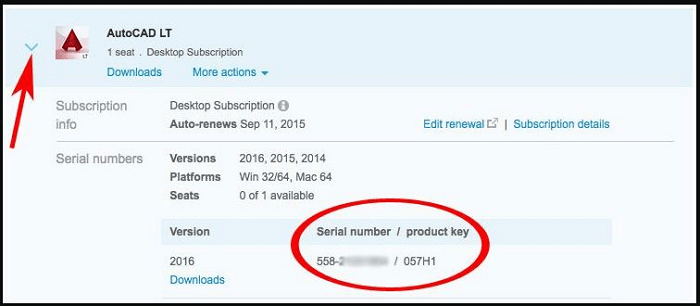 Method 2. Recover or Find Autodesk Utility Design Through Key Finder Software
After trying all the ways mentioned in method 1, if you still fail to find the product key, then you should try using a reliable key finder software for help. The EaseUS Key Finder software are very helpful and allow you to instantly retrieve the lost product key.
One of the most used and preferred key finder software is the EaseUS Key Finder. Hence, if you want to have your key instantaneously, then download and apply this software with its Product Key feature for help.
EaseUS Key Finder has the capacity in finding different types of product keys in Windows computers, for example:
It allows you to recover lost keys on Windows.
Find Office, Adobe, Office product key.
Find other Autodesk software product keys like Autodesk Survey, Autodesk Business Management, AutoCAD, etc.
Helps you to find the Wi-Fi Code.
Find browser account and key.
EaseUS Key Finder specializes in finding product keys for both the Windows operating system as well as installed programs. Any category of Windows may use it to retrieve the product key, serial number, or licensing code.
It enables Windows users of all kinds to check for and recover misplaced or lost product keys for installed applications with two easy clicks. Therefore, if you are looking for the product key of your Autodesk Utility design software, you can download EaseUS Key Finder, and take help from the software.
Step 1. Click "Application" tab under "Registry Key".
Step 2. View Applications Registry Keys on the right panel. EaseUS Key Finder will show all keys of installed software. Copy the targeted serial numbers. Also, you can click "Print" or "Save".
Conclusion
Missing the product key isn't a big concern if you utilize Autodesk. Using the procedures provided, you can quickly recover lost product keys or serial numbers for Autodesk Utility design. Furthermore, if you need the product key urgently, the third-party method of using EaseUS Key Finder is preferred.
It is one of the simplest methods to locate the Autodesk Utility design Product key. EaseUS's new functionality allows customers to extract the key simply. If you are an Autodesk customer, you may simply recover your lost product key with a single click by using EaseUS Key Finder.

Updated by Roxanne
Roxanne is one of the main contributors to EaseUS and has created multiple posts on digital devices like PCs, Mobile phones, tablets, Mac, etc. She loves to share ideas with people of the same interest.
Daisy is the Senior editor of the writing team for EaseUS. She has been working in EaseUS for over ten years, starting from a technical writer to a team leader of the content group. As a professional author for over 10 years, she writes a lot to help people overcome their tech troubles.
About EaseUS Key Finder
EaseUS Key Finder offers complete solutions for you to efficiently find Windows or Windows Server product keys, discover Offce, Adobe, and other installed software serials, and find WiFi codes, etc, successfully in simple clicks.