"Last week, I went to visit my friend and her newly born baby at her home. I took many photos of the cute baby and was planning to share with my other friends through Facebook. But when I got home and connected my Micro SD card with my computer, something unknown happened and I cannot open the card. The error makes all the files on the card inaccessible. If anyone who knows how to recover data from unreadable Micro SD card, please let me know."
How Micro SD Card Recovery Works?
Nowadays, most digital devices such as many smartphones and digital cameras are using Micro SD cards to extend storage capacity. So users can save as much as files such as pictures, video files, music files, etc on the device. This fact makes this tiny storage device become more and more popular among users around the world. However, with the widespread use, unexpected data loss disaster happens more frequently. Even you take every precaution to avoid the accident, it may still attack unexpectedly one day. In this case, Micro SD card recovery software becomes quite important for you to rescue your data containing important information. Here we recommend you EaseUS Data Recovery Wizard - a reliable data recovery tool provides a great method to recover data from Micro SD card.
EaseUS Data Recovery Wizard is the most popular Micro SD card recovery software to recover deleted, formatted, corrupted or lost pictures, images, photos, videos from Micro Secure Digital card. It has a wizard-style interface and allows you to easily recover files from a micro SD memory card. It supports all popular brands including SanDisk, Kingston, PNY, Lexar, Transcend, PQI and more.
Recover Data from Micro SD Card
Stop using your SD card immediately once you lost files on it. Continuing using the card would hugely increase the chance of data overwriting, which makes data unrecoverable.
Step 1: Connect the SD card to PC
Insert the SD card to a card reader, and connect the card reader with your SD card to a healthy computer.
Step 2: Run SD card recovery software and scan the card.
Launch EaseUS Data Recovery Wizard on your PC and select your SD card under the External Devices column.
Then click Scan to start finding lost data on your SD card now.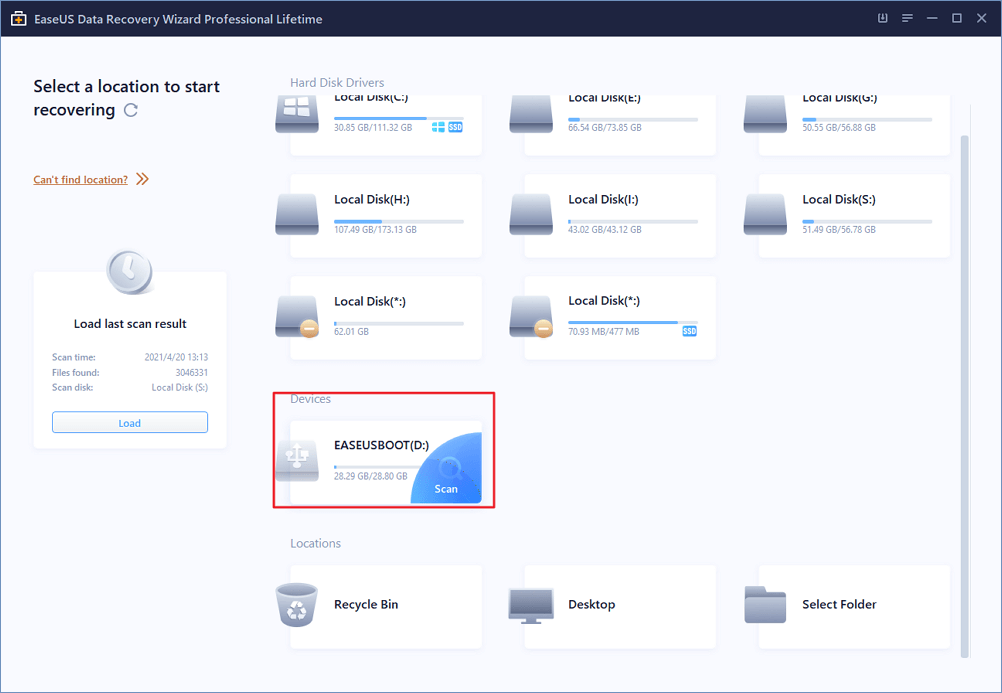 Step 3: Check found SD card data.
After the scanning process, you can preview and find your lost SD card files from below listed tabs:
Deleted Files: List your deleted files there.
Drive X: All lost files can be found here.
Lost Partition Files: Check first if it's for formatted recovery.
Extra Files: Finds files that lost names or paths.
And you can use Filter and Search to quickly find your files.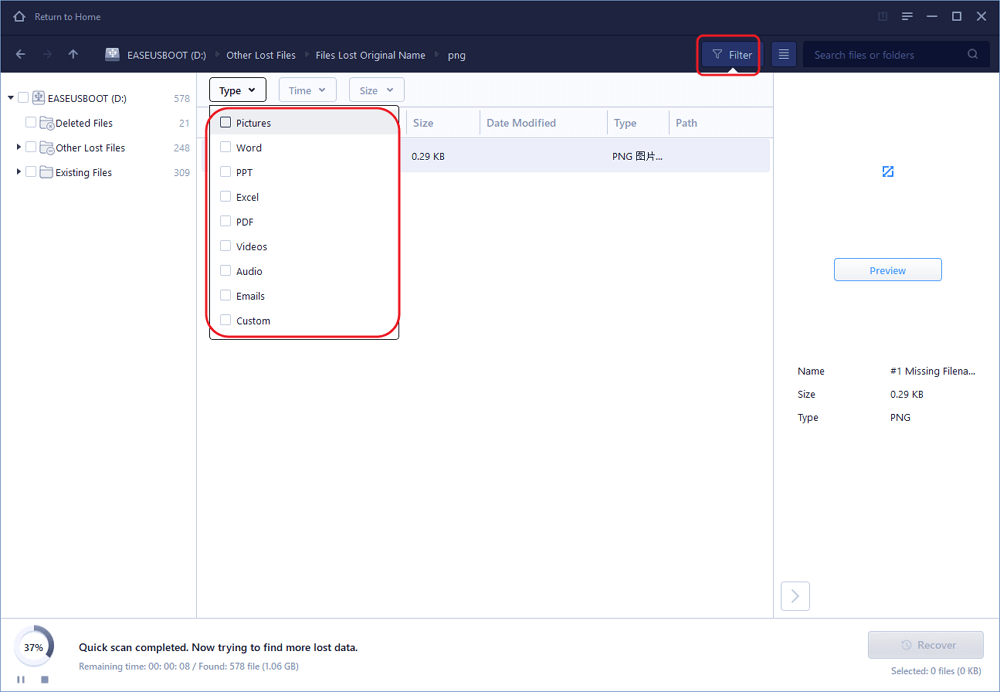 Step 4: Restore SD card data.
You can check and preview found files by double-clicking each one of them.
Then click Recover to save found SD card files to a secure location on your PC or an external storage.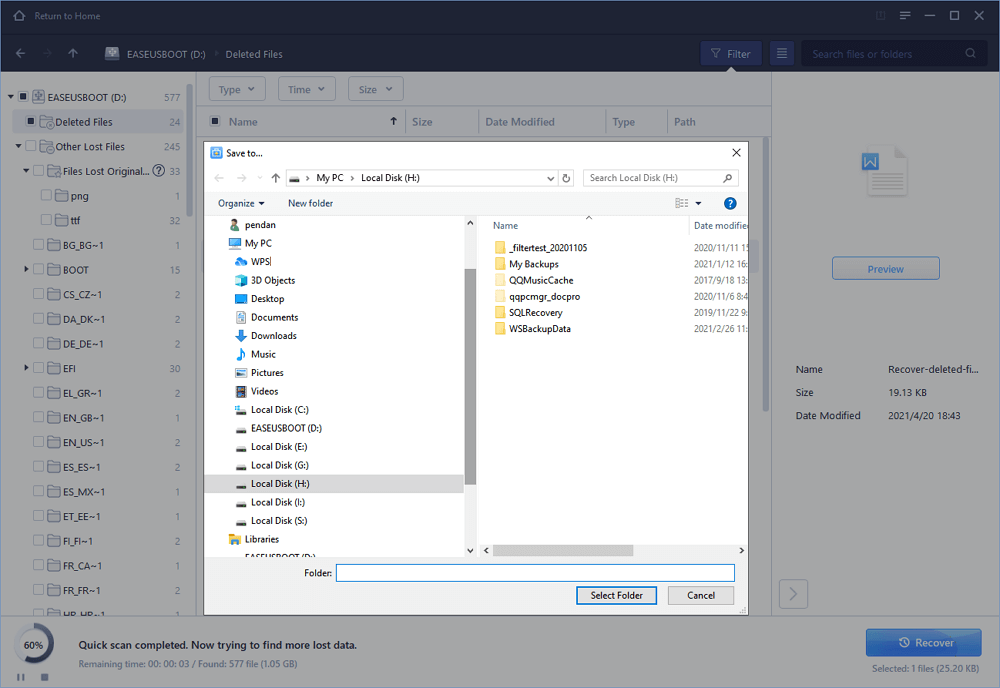 Micro SD Card Recovery Notice
Tips for avoiding data being overwritten:
Stop using or write new data on the Micro SD card immediately before you retrieve all your data completely.
Try EaseUS card recovery software to recover lost pictures and other files as soon as possible.
Note: If the Micro SD card cannot be read as a drive letter in "My Computer" after it is connected, a USB SD card reader may be needed. Some latest computers have such card reader built in. And if this method is still not helpful, you can refer to how to fix damaged SD card to rescue your data.