Receive error code 0x80240fff and Windows 10 won't update
With plenty system update issues and errors that have ever happened and are occurring to ordinary Windows users, it's still a mainstream to update Windows into the latest version - Windows 10. However, countless problems pop up now and this seems that it will never end. One of the highly asked question about Windows 10 is that Windows 10 won't update with error codes. This problem has puzzled some Windows users for quite a long period will be solved here. 
Here are some typical problems about Windows 10 fails to install:
"I tried to update Windows 10 to the new version but I got error code 0x80240fff. It just acts like that it cannot even search or find new updates."
"I tried to a clean boot for updating Windows 10, but I still didn't get what I want. It just failed to update Windows 10."
"Windows 10 x64 clean reinstall on a desktop, get error code 0x80240fff, no result. It fails to update too. How to fix such problems?"
It really resents people when Windows 10 fails update on PCs or laptops. Things may even get worse when Windows users receives error codes such as 0x80240fff while they are attempting to gain new system on devices. If Windows 10 just won't update in your computer, what will you do? Here the following, you'll find effective methods to fix Windows 10 won't update with error code 0x80240fff issue. If you are facing similar problems such as Windows 10 fails to update with error codes, try the below recommended methods then.
Backup Windows 10 and important data before Windows 10 update
To prevent or avoid unexpected issues such as Windows 10 fails to install or update issue with further data loss problems, it's highly recommended for all of you who need to update Windows system to backup important personal data, business files, useful tools and even present Windows system firstly. This will be highly helpful to prevent any unexpected problems. 
Here you may try EaseUS Todo Backup to effortlessly backup data and system with ease.
1. Launch EaseUS Todo Backup and then choose "File Backup", "Disk/Partition Backup" or "System Backup".
Choose files/data or system that you need to backup.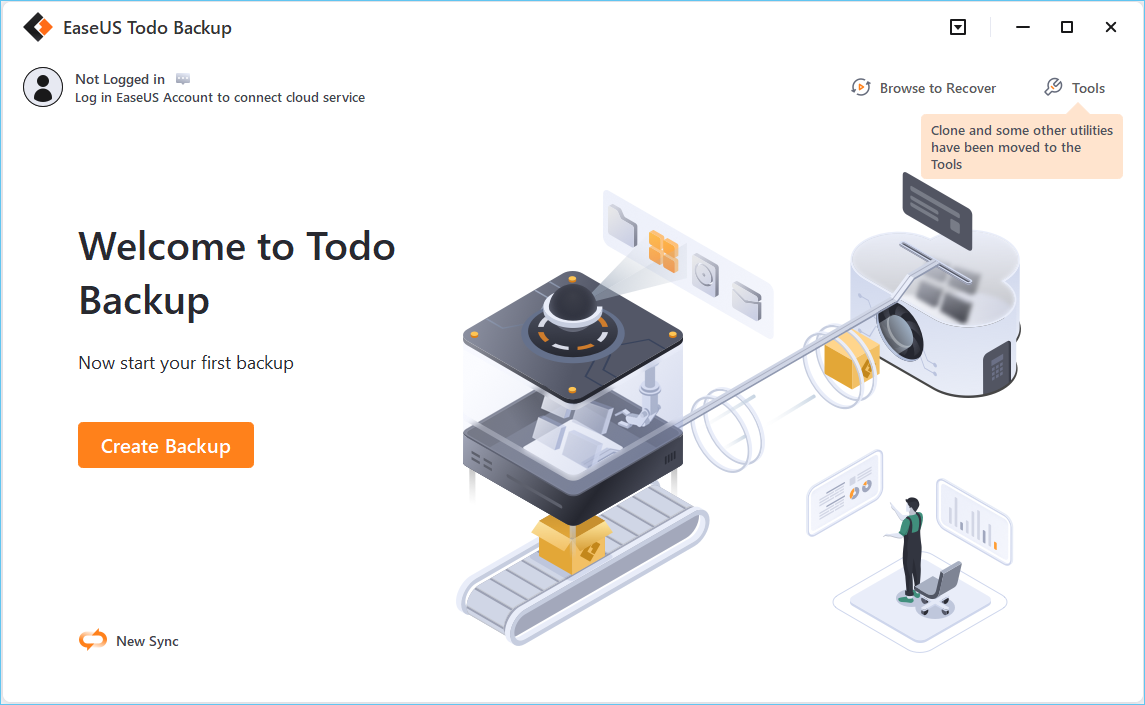 2. Select the backup destination, or it will choose the most suitable location by default.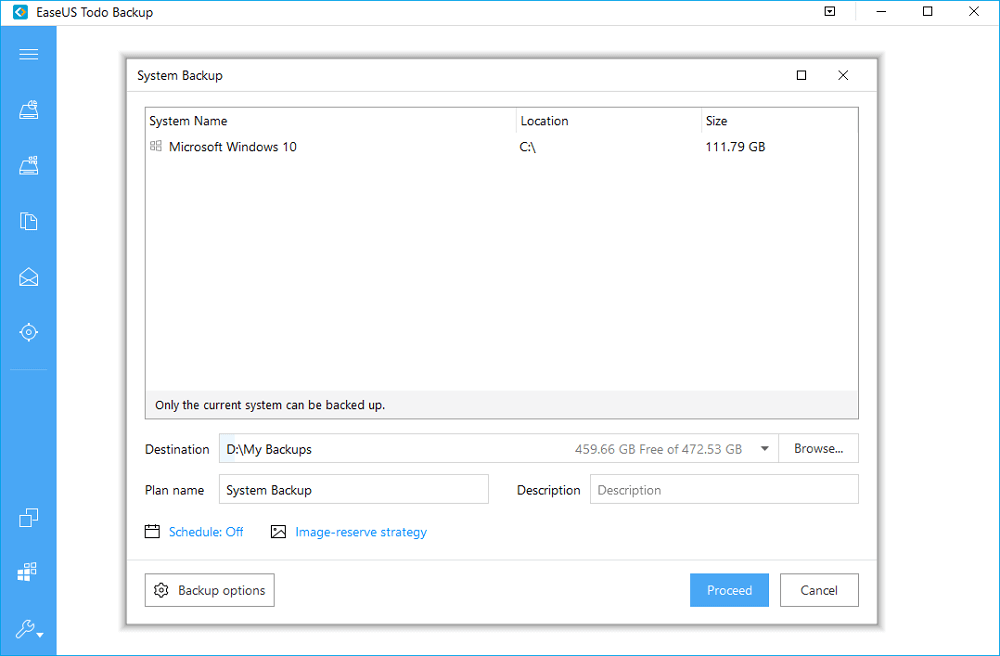 3. After making all the settings, click "Proceed" to complete the whole process.
This software allows you to free backup data and system. When you happen to fail install new system or met error codes in Windows 10, you can also choose to revert to previous Windows by restoring system image. All all your data will stay with you.
Fix Windows 10 won't update error code 0x80240fff with Microsoft solutions
Though it seems not really pleasant when Windows 10 update failure issue happen, the good news is that Microsoft has really skillful and knowledgeable support engineers who will find solutions to help fix diverse Windows problems. Here the following, we'll show you some recommended solutions for Windows 10 wont' update with error code 0x80240fff from Microsoft and some other professional IT geeks:
Method 1. Troubleshoot Windows 10 won't update with error code 0x80240fff
Please make sure that your computer is connected to the Internet and check whether the network adapter and Windows Update services are running correctly.
If they are all right, follow below steps to fix the update issue now:
1. Press Windows + X and select Control panel.
2. In the search box, type troubleshooter, and then click Troubleshooting.
3. Under System and Security, click Fix problems with Windows Updates.
Method 2. Restart Background Intelligent Transfer Services to stop 0x80240fff error
1. Press Windows key + R key, and type services.msc in the text box.
2. Locate Background Intelligent Transfer Service (BITS) from the list.
3. Right-click the Background Intelligent Transfer Service (BITS) service, and then click Properties.
4. On the General tab, next to Startup type, make sure that Automatic (Delayed Start) is selected. If it isn't, select it, and then click Apply.
5. Next to Service status, check to see if the service is started. If it isn't, click Start.
Extra offered solutions to fix Windows 10 update error 0x80240fff
Except Microsoft offered solutions to fix 0x80240fff error in Windows 10 update, you still have some extra solutions as follows:
Run CMD and fix Windows 10 update error code 0x80240fff
1. Restart computer and boot up in safe mode > Open CMD as an Admin.
2. Type: net stop wuauserv and hit Enter > type: net stop cryptsvc and hit Enter.
3. Go to C:\Windows and find SoftwareDistribution and delete or rename this folder.
4. Go to CMD and type: net start wuauserv and hit Enter > type: net start cryptsvc and hit Enter.
5. Restart your computer again.
Defer Windows Updates to get rid of 0x80240ff error
Windows 10 update will be postponed by deferring upgrades in Windows, but this will get rid of 0x80240fff error. After this, you can manually download and install Windows 10 updates in your PC. Here are the detail steps:
Go to Windows Update Settings > Click on Advanced Options at the bottom of the page > Select Defer Upgrades.
EaseUS Data Recovery Services
EaseUS data recovery experts have uneaqualed expertise to repair disks/systems and salvage data from all devices like RAID, HDD, SSD, USB, etc.