Windows 10 upgrade stuck at 75% or 76%, how to fix
"Yesterday, I tried to upgrade my computer to Windows 10 Redstone 11082. But, the newest operating system version failed to complete the installation. The update process always stuck at 76% with 'Configuring settings' at 4% for hours. The brightness of the grey part of the progress circle is still changing, has visual responses to touchscreen and keyboard shortcut controlling screen brightness is also working, just the percentage won't go any further. I tried restart update for a few times but still no luck. How can I fix the problem and achieve a successful Windows 10 Redstone 1082 updating?"
Many users have reported Windows 10 Redstone 11082 upgrade hangs at 75% or 76% problem and asked for help on the internet since the release of the new system. In this page, we would like to offer you several possible solutions. Hope it is helpful when you encountered a Windows 10 upgrade failure problem.
Tips for a successful Windows 10 upgrade
1. Disconnect multiple hard disks.
If you have more than one hard disk installed in your computer, disconnect all the of them(including external hard disk, USB key, memory card, etc) except the target hard disk where Windows 10 will be installed. 
2. Disable your security utilities.
If you have any security program including Antivirus, AntiSpyware and Firewall utilities installed on your computer, please disable or even uninstall them.
3. Make sure you have enough disk space available.
4. Make sure you select the right partition during setup.
If you still encountered Windows 10 Redstone fail to upgrade problem after you did all the above things, you can try the following methods to fix the problem. 
Method 1: Fix Windows 10 upgrade stuck at 75% or 76% problem by changing the system locale to English
A member found out that Windows 10 upgrade stuck at 76% problem only occur to non-English locale. So you can try to change the system locale to English, run the update again, and change the locale back. Here's how to change the system locale.
1. Search for "region" and run it, it's a Control Panel settings.
2. There are 3 tabs, choose the "Administrative" tab.
3. There are 2 settings. The one in the bottom is "Language for non-Unicode programs". change "Current language for non-Unicode programs:" by using the button "Change system locale...", choose "English (United States)" before running build 11082 updates, and choose your preferred language.
4. Restart is required after changing system locale.
Method 2: Fix Windows 10 upgrade stuck at 75% or 76% problem with Troubleshooter
Probably the simplest solution for Windows 10 upgrade failure problem is running the Windows Update Troubleshooter. But I'm not sure how effective it is, so if it doesn't solve the problem, go and try some other solutions listed below.
1.Press "Windows + X" and select Control panel.
2. In the search box, type troubleshoot and open Troubleshooter.
3. Under System and Security, click Fix problems with Windows Updates.
4. Wait for the wizard to complete the check and see if the problem is resolved
Method 3: Fix Windows 10 upgrade stuck at 75% or 76% problem by deleting Software Distribution folder
If none of the above solutions can help you to solve Windows 10 hangs on Redstone 11082 upgrading problem, you can try to delete Software Distribution folder. So, here's how to delete it safely:
1. Go to C:\Windows\SoftwareDistribution\Download folder and delete everything in it.
2. Now right click on the "Start Menu" button and open Command Prompt (Admin).
3. Enter the following command and press "Enter": exe/update now.
4. Go to Windows Update and check if the problem is solved.
That would be all, I hope at least one of these solutions can help you solve Windows 10 update stuck at 75% or 76% problem. And in case that you want to go back to your previous Windows version for certain reasons, we strongly recommend you to use EaseUS system go back software to back up your system before Windows 10 Redstone 11082 upgrade. Except for your system files, it is also helpful to back up your personal data and installed programs on the system partition.
Step 1. Download and launch EaseUS Todo Backup.
Step 2. On the main screen, click "OS" to back up Windows 10.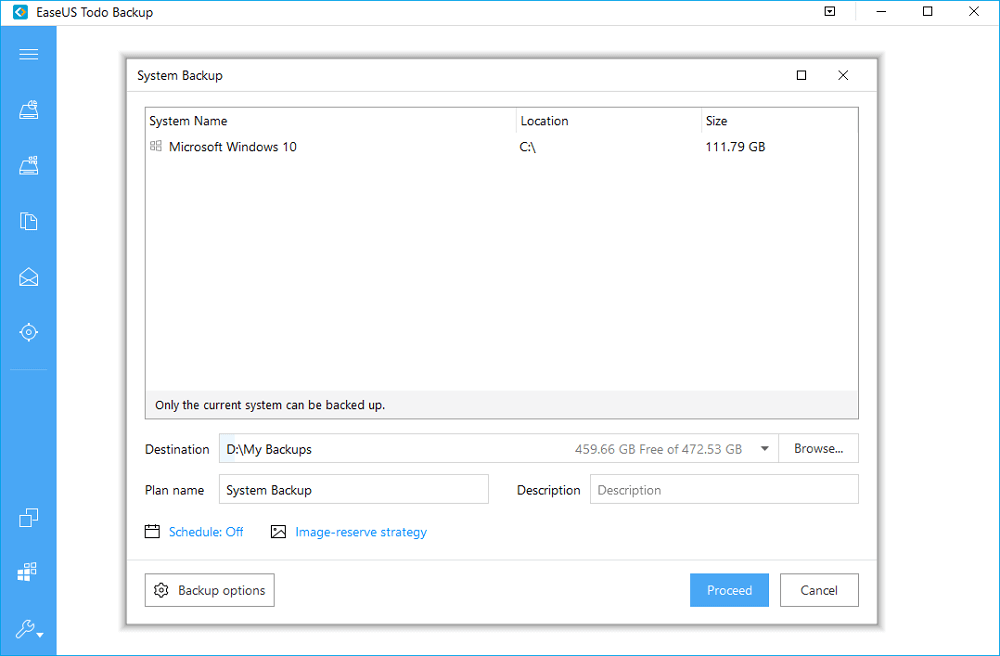 Step 3. Select the backup destination, the software will choose the most suitable location by default.
Step 4. Click "Schedule" option to open the Backup Scheme window, here you can create a scheduled backup plan to backup Windows 10 later, daily, weekly, monthly or upon an event. Then, your Windows 10 will be automatically backed up.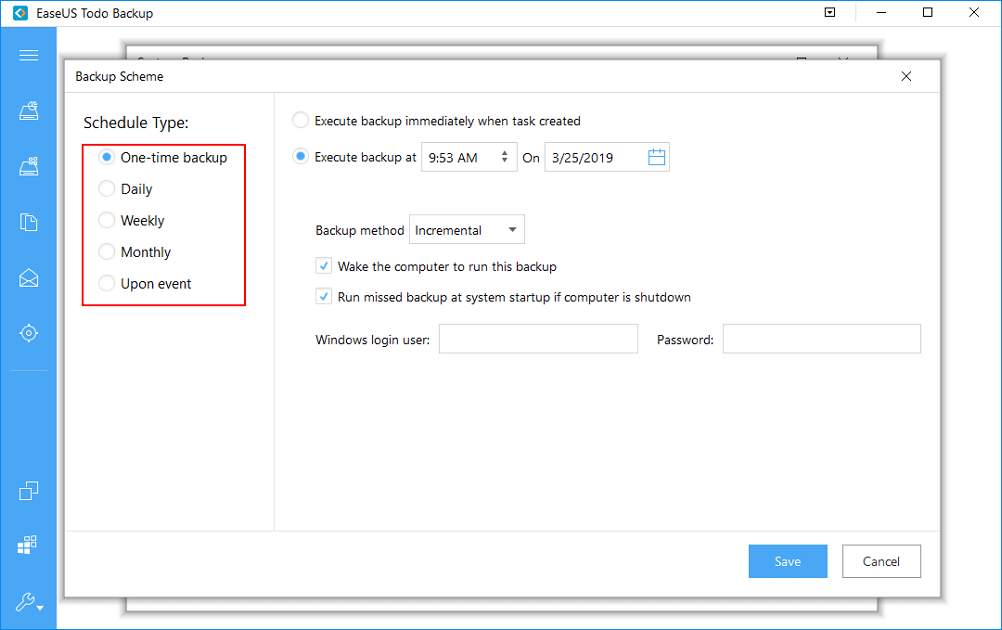 Step 5. Save all of the changes. Click "Proceed" to start Windows 10 system backup.