Windows 10 Thinks My Hard Drive is Removable
"My internal drives, one is an SSD and the other is an HDD, are showing up for some reason as removable under 'Safely Remove Hardware and Eject Media' in Windows 10. I don't have a clue why Windows 10 thinks my hard drive is removable. Is it possible to fix this?"
Apart from the event of internal drives showing as removable, there are at times external USB flash drives appearing to be Disk Drive in Windows 10. What's going on there? Some people would find that simply restarting the computer solves the problem, still, the majority failed and got stuck in changing the drive property on the right track.
Why Does My Hard Drive Show up as Removable
First we'd like to tell you the reason why you see the internal hard drive shown as a removable disk. Whether the device is considered a removable device depends on the system's BIOS and how the various SATA ports on the motherboard are marked. The inbox driver directly checks SATA port and treats the device connected to the port marked "external" as a removable device. Not all storage drivers do this, which can be a potential cause of corruption or data loss.
How to Fix Internal Hard Drive Shows as Removable in Windows 10
Here on this page, we find 2 most applied solutions for you to troubleshoot the problem without a hitch. let's begin with the simple method, but most of the time, it's helpful.
Solution 1. Modify in Device Manager
Step 1. Type Control Panel in the search box next to the Windows menu in Windows 10 and open Control Panel.
Step 2. Navigate to "Device Manager".
Step 3. On the Device Manager window, double-click on the "Disk drives".
Step 4. Right-click on the internal hard drive (HDD or SSD) and select "Properties".
Step 5. Under the Policies tab, make sure "write caching on the device" is enabled, there is no "optimize for quick removal" enabled. This is directly related to how Windows considered or not a drive is removable.
Step 6. Update to the latest chipset and AHCI/RAID driver.
Solution 2. Modify in Registry
Since the problem cannot be ideally solved by the simple method, you have to rely on the last resort which ensures a high success rate. Only one noticeable point. This is a Registry fix, so it's somewhat risky. You should always BACKUP the registry before you make changes.
Backup registry and system in advance
How to backup registry in Windows 10? This can be done in seconds, while with years of experience, we highly suggest not backup the single registry file because you'll have to reinstall Windows OS as soon as something goes wrong.
Download EaseUS backup software, with a one-click system backup option, you can easily backup the whole system, including the registry files with a few clicks.
Step 1. Launch EaseUS Todo Backup on your computer, and click Create Backup on the home screen and then hit the big question mark to select backup contents.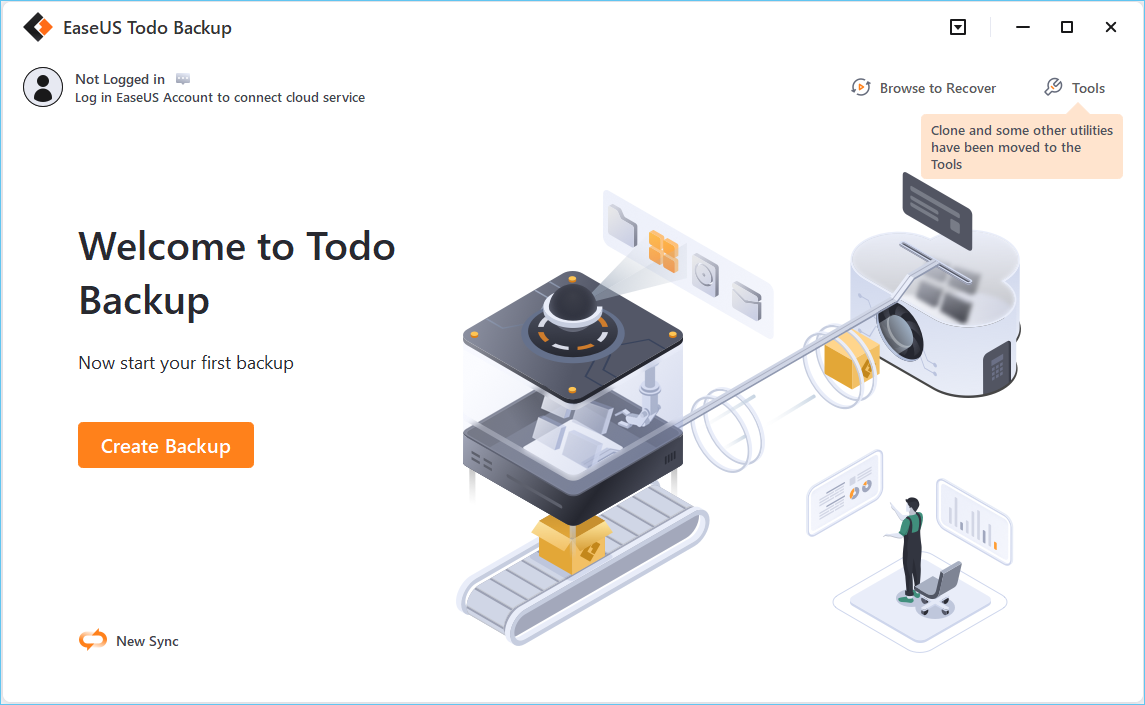 Step 2. To back up your Windows operating system, click "OS" to begin the backup task.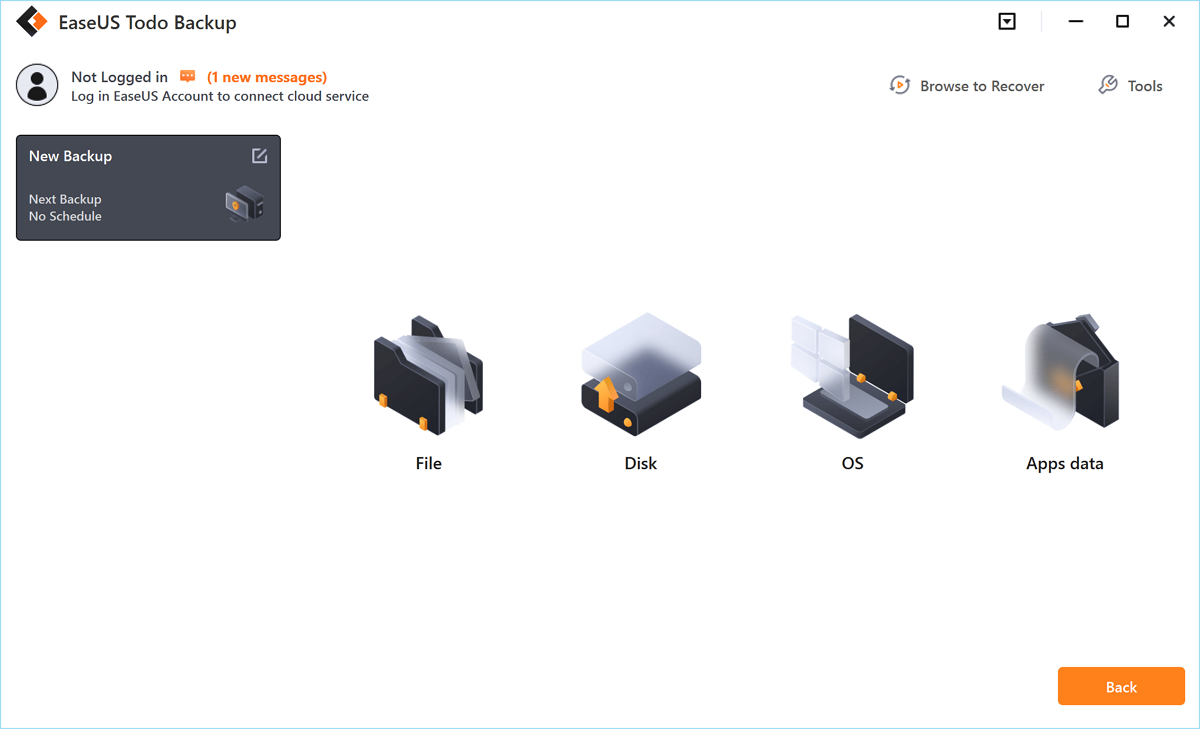 Step 3. Your Windows operating system information and all system related files and partitions will be automatically selected so you don't need to do any manual selection at this step. Next, you'll need to choose a location to save the system image backup by clicking the illustrated area.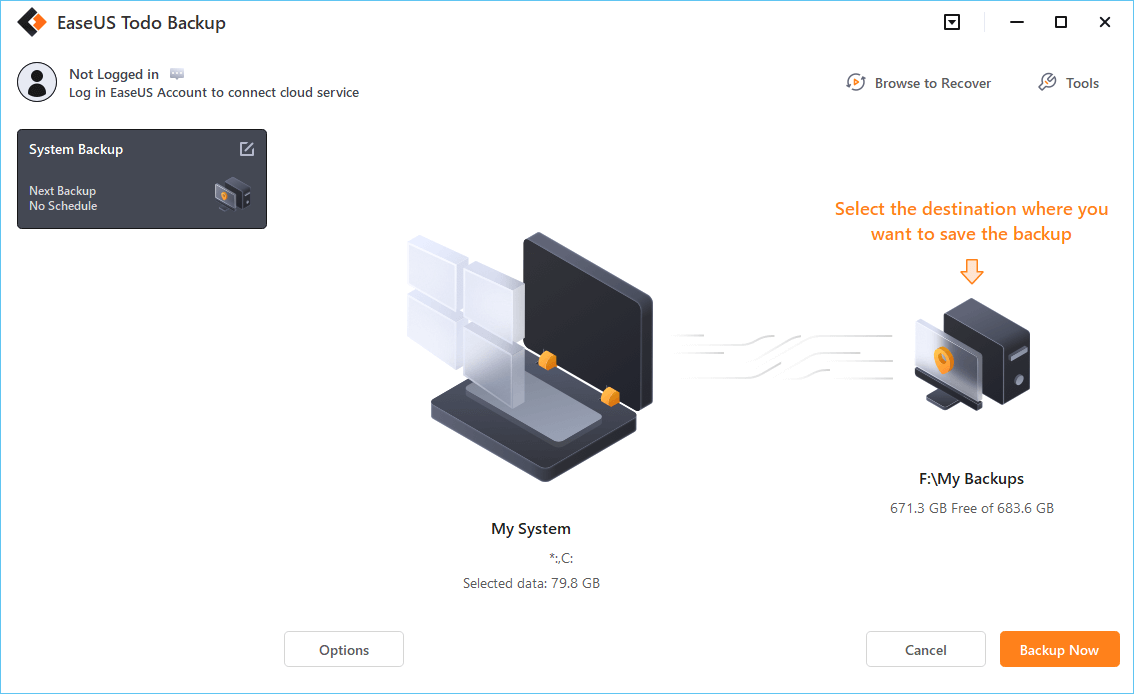 Step 4. The backup location can be another local drive on your computer, an external hard drive, network, cloud or NAS. Generally, we recommend you use an external physical drive or cloud to preserve the system backup files.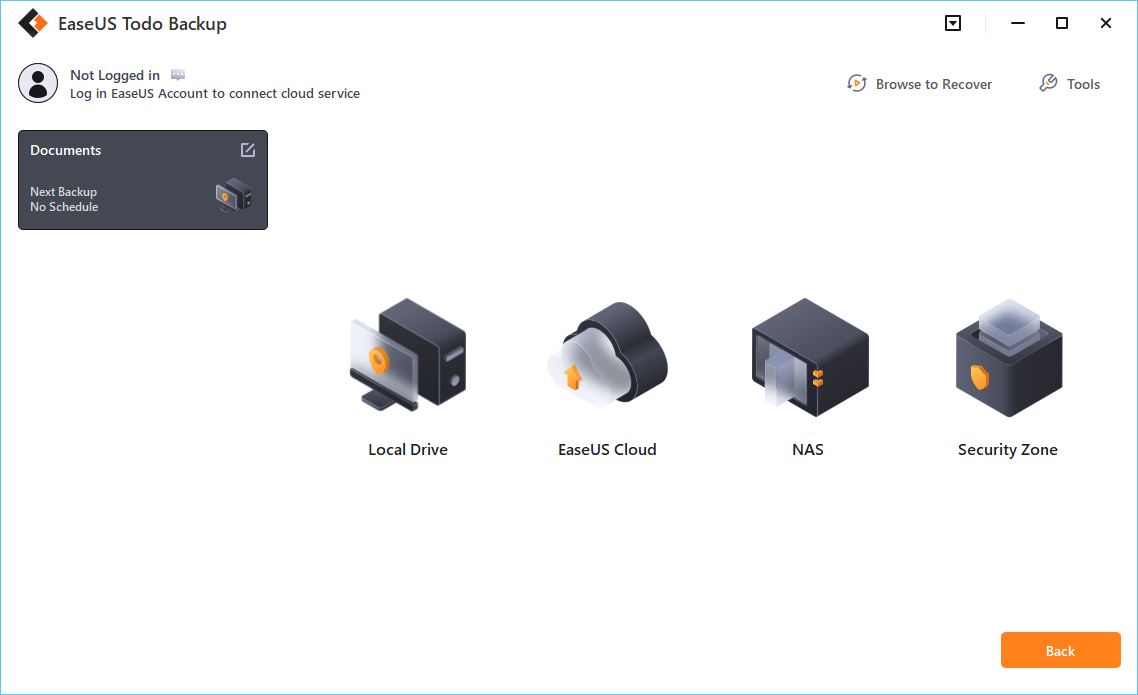 Step 5. Customiztion settings like enabling an automatic backup schedule in daily, weekly, monthly, or upon an event, and making a differential and incremental backup are available in the Options button if you're interested. Click "Backup Now", and the Windows system backup process will begin. The completed backup task will display on the left side in a card style.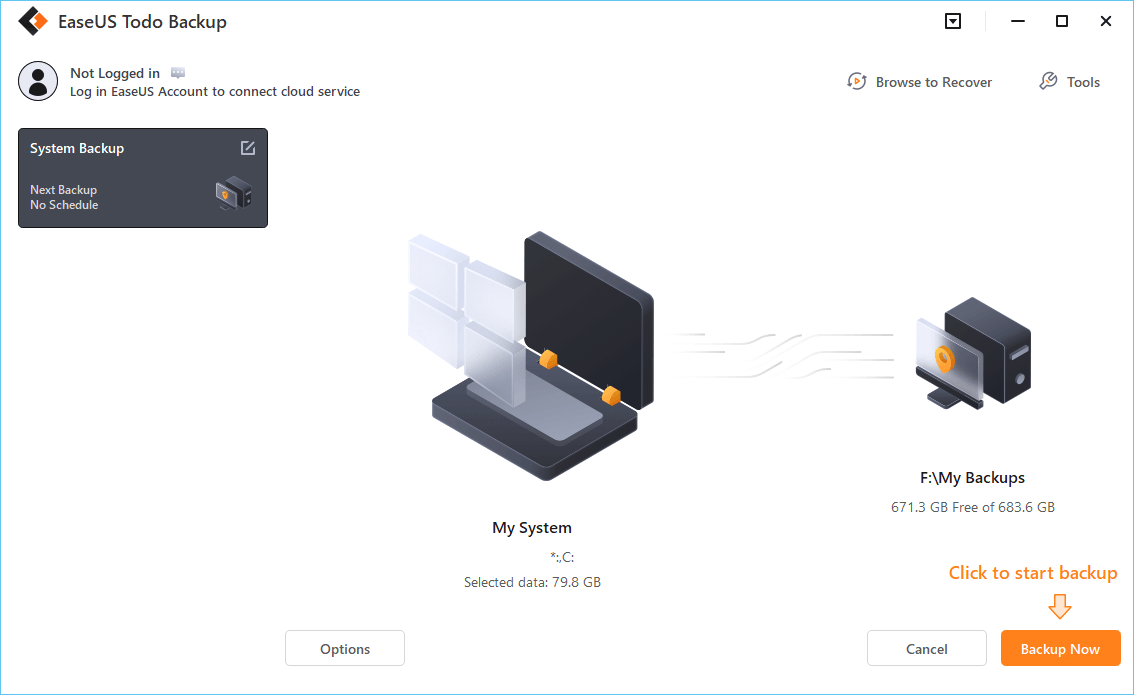 Windows system backup (including the registry) will be done in seconds. If anything happens during the registry modification, just restore the system from the backup with EaseUS Todo Backup.
Fix Windows 10 internal hard drive showing as removable in Registry:
Step 1. Right-click the "Start" button in Windows 10. On the Power Users menu, choose "Command Prompt (Admin)" to open a command prompt with administrator privileges.
Step 2. In the command prompt window, type devmgmt.msc and hit "Enter".
Step 3. Under Disk Drives, identify the SATA device you would like the inbox driver to consider internal and open properties for this device by right-clicking and selecting "Properties".
Step 4. Note the bus number from the properties overview ("1" in the below example).
Type the following command in the previously opened command prompt and hit "Enter":
reg.exe add "HKLM\SYSTEM\CurrentControlSet\Services\storahci\Parameters\Device" /f /v TreatAsInternalPort /t REG_MULTI_SZ /d x
Where x corresponds to the Bus Number you noted in step 4.
Again, modifying the registry to fix the hard drive showing as removable in Windows has some potential danger. Do not ignore the advice at the beginning of this part, which is to back up the system and registry beforehand. It's worth it.
EaseUS Data Recovery Services
EaseUS data recovery experts have uneaqualed expertise to repair disks/systems and salvage data from all devices like RAID, HDD, SSD, USB, etc.