My PC with Windows 10 won't shut down properly, help!
"Does anyone know why Windows 10 shutdown screen freeze after system update? I got this issue that last week I upgraded Windows 10 to the latest version, and then here comes the problem that it seems Windows 10 won't shut down completely. Every time when I shut down the computer, the light is still on. And recently, a new problem occurred that Windows 10 hangs on shutdown screen when I clicked Shut Down button on power options. I had to force the computer shut down manually every time by pressing the power button.  So is there a way that can help me out of Windows 10 hangs on shut down screen and freeze issue? I really need help!"
It seems that Windows 10 shut down hangs or stuck issue have been causing quite a lot of complaints from Windows users. And don't worry if you are having this issue on your PC. Right here in the below, you'll find recommended solutions from EaseUS and other professionals and you can just follow to repair "Windows 10 shut down" issue.
Quick fix Windows 10 hangs on shutting down screen error
Check power settings
1. Restart PC and go to Start > System > Power & sleep.
2. Click on Additional power settings and check all settings whether are all right.
Repair and fix bad sectors on system disk that blocks Windows 10 from shutting down
Download and install partition manager software on your PC, then follow these steps below:
Step 1. Right-click the target partition that has a problem.
Step 2. Choose "Advanced" > "Check File System".
Step 3. Confirm if you want to hide the partition or not.
Step 4. In the Check File System window, check the "Try to fix errors if found" option.
Step 5. Click "Start" to check errors on your partition.
After this, reboot PC to keep all changes.
Disable Hybrid Shutdown manually
1. Type: power options in Search and hit "Enter".
2. Click Power Options > Choose what the power button does.
3. Click Change settings that are currently unavailable > Turn on Password protection.
4. Uncheck Turn on fast startup (recommended) check box to disable Hybrid Shutdown.
5. Click "Save changes" and close Power Options window. 
Method 1. update Inter related drivers to fix Windows 10 shutdown stuck error
You can try to update device drivers to fix Windows 10 shutdown hangs or stuck issues. EaseUS DriverHandy can help you quickly find out corrupted and outdated drivers automatically and fix these bugs and vulnerabilities. It is compatible with all Windows users.
It is an easy-to-use tool that is suitable for users. And follow the steps below to update device drivers to fix Windows 10 shutdown.
Step 1. Download EaseUS DriverHandy and open it.
Step 2. Click "Scan" to find out the corrupted device drivers.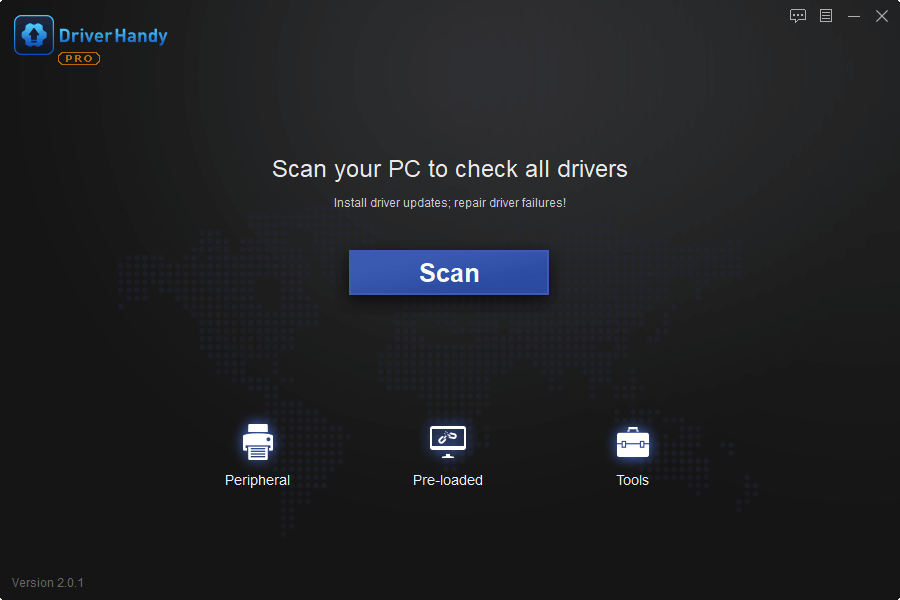 Step 3. Choose the drivers you want to update and click "Update."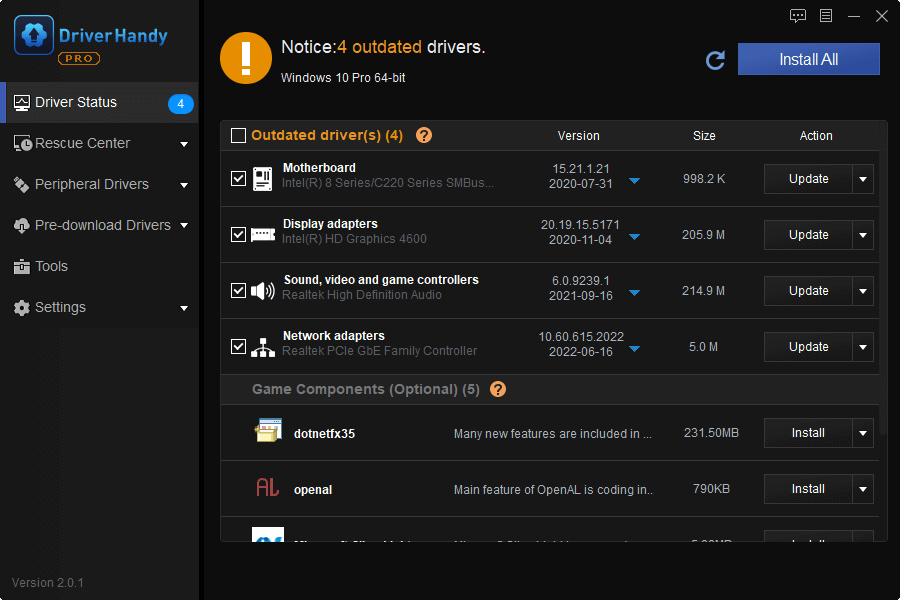 You may also try below two ways to get rid of "Windows 10 shut down stuck" issue:
1. Uninstall and reinstall Intel(R) Mobile Express Chipset SATA ACHI Controller in device manager.
2. Download the latest version of Intel RST driver from Intel website and then install it.
Method 2. Stop Chrome Running in the background 
Some apps and programs such as Chrome browser etc may still run in the background and cause Windows 10 shutdown stuck error, which will prevent the system from shutting down properly.
So the best way is to stop Chrome running in the background:
1. Enter Chrome, click on the menu and go to Settings > Show advanced settings.
2. Under System heading, untick the box next Continue running background apps when Google Chrome is closed.
3. Close the settings tab.
Method 3. Manually fix "Windows 10 shut down stuck" error
1. Right-click Start and select Control Panel > Troubleshooting.
2. Select Fix Problems with Windows Update under System and Security.
3. Select Troubleshoot as Administrator.
4. Select Run Maintenance Tasks under System and Security > Troubleshoot as an Administrator.
If this won't work, continue with step 5.
5. Type: Reset This PC in the Search box and hit "Enter".
If this doesn't work, continue with below steps.
6. Right-click Start and select Run.
7. Type: msconfigand hit Enter.
8. Select Services > Check Hide all Microsoft Services > Uncheck Only 3rd party programs that you installed such as an AV program.
Don't uncheck Intel, NVIDIA or AMD services.
9. Click Apply > OK > Click Restart.
10. Shut down PC.
EaseUS Data Recovery Services
EaseUS data recovery experts have uneaqualed expertise to repair disks/systems and salvage data from all devices like RAID, HDD, SSD, USB, etc.