Here in this passage, we'll offer you three major methods to recover browser/internet history files: use DNS Cache to find deleted browsing history, use data recovery software to recover lost browsing history files or to recover deleted history by using Google history. And all these three methods can be applied for browsing internet history recovery on all browsers such as Chrome, Firefox, IE Edge etc. Let's see how to recover lost or deleted browser internet history now.
Method 1: Use DNS Cache to find and view deleted browsing history
DNS, which is known as Domain Name System, can work as a fast method to restore searches or history for you. But when computer is restarted, it will not be able to help you find browsing history then. DNS cache can only work when almost everything is connected to the internet. Therefore, if you need to restore deleted browsing history for an app or video game, please do not shut down or restart the computer. You may still have a chance to view the deleted internet history:
1. Press Windows + R, type cmd and click OK. Or you can also type cmd in Windows search bar.
2. Open Command Prompt, type ipcongif/displaydns and click Enter.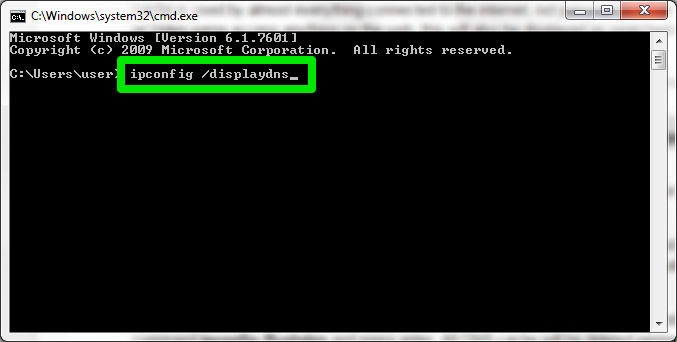 Then all your recently visited websites will be displayed. You can view all your recent browsing history and find those important websites back.
Method 2: Use data recovery software to recover lost browsing history files
If you don't know where to find your saved computer browsing history, please follow next path to see whether the history files are deleted or not now:
Google Chrome: C:\Users\(username)\AppData\Local\Google\Chrome\User Data\Default\local storage
Mozilla Firefox: C:\Users\(username)\AppData\Roaming\Mozilla\Firefox\Profiles\
Internet Explorer: C:\Users\(username)\AppData\Local\Microsoft\Windows\History
If you like to save all browser history in your computer like other files, when you deleted the browsing history from the browser, you'll delete the history files from your computer. You still have a chance to restore the deleted browsing history files by using professional data recovery software.
Here we'd like to recommend you to try EaseUS Data Recovery Wizard which can recover all deleted files including the browsing history data saved in your computer without any obstacles. Only three steps will do all recovery jobs: launch software > choose the location and scan > recover found browser/internet history data.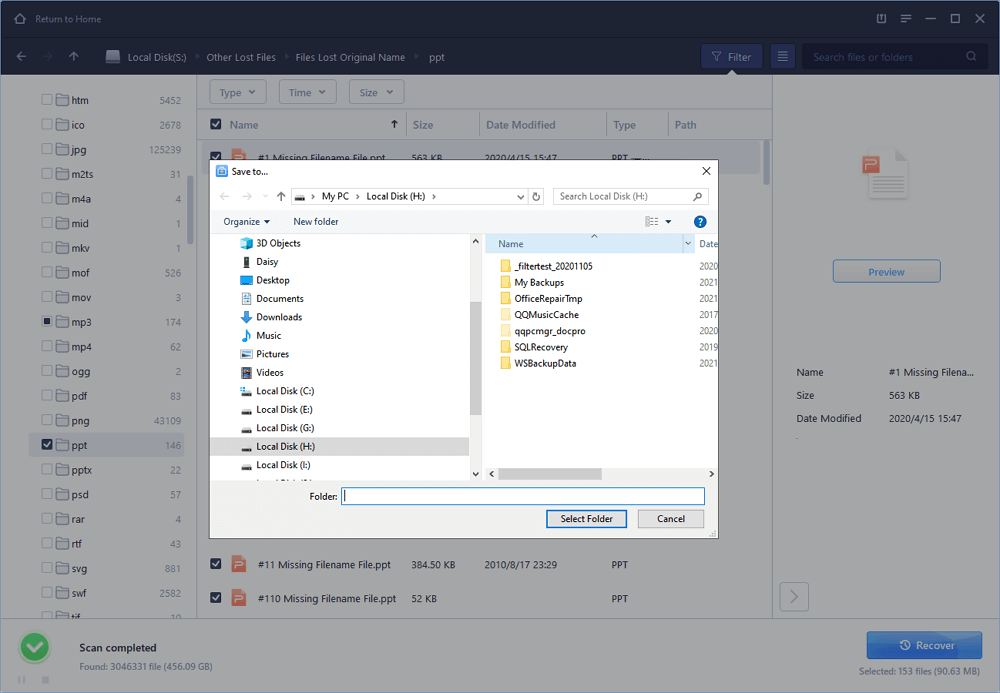 Method 3. Recover deleted browsing history from Google History
If you have Google Account and logged in everything when you browse websites, you will have a great chance to find and recover browser/internet history. When deleted history from browsers, the Google History is not deleted. It will store all browsing history including all pages that you've ever visited and even devices attached to your Google Account.
Go to Google History, sign in with Google account.
Then all of your browser/internet history will be displayed along with date/time.
When you carelessly deleted important history bookmarks or lost important websites, don't worry. Follow this article, EaseUS software will tell you how to recover browser/internet history files and data without any obstacles.
Extra Tip: Restoring deleted/lost Chrome history on Android phone
If you happen to lost your website browsing history or delete history on Android phone, don't worry. If you have turned on the Google sync on, things will be pretty easy for you to find the lost website browsing history back:
1. Open a webpage in Chrome;
2. Open this page: https://www.google.com/settings/...
3. You'll see a list of everything that you have in Google and scroll down to Chrome Bookmarks.
There, you'll see everything that your phone has accessed through Chrome including the Bookmarks and apps.
EaseUS Data Recovery Services
EaseUS data recovery experts have uneaqualed expertise to repair disks/systems and salvage data from all devices like RAID, HDD, SSD, USB, etc.