Are you sacrificing your PC's performance for unimportant programs? You may not notice this, but as soon as you log onto your computer, some programs run automatically without any action from you. They not only affect speed but also use up memory and CPU power. At this time, you can change startup programs on your computer to stop some programs from running at startup. Or you may also need to add a program to the list of startups so that you don't need to manually launch it.
Here, you will learn how to change startup programs in Windows 10. In addition, you would see how to change startup programs in the startup folder, identify startup programs that slow down the PC, and enable or disable startup programs.
Startup Programs That slow down your PC
If your Windows 10 computer takes a while to boot up, it probably means many programs are trying to start up all at once. Please pay attention to applications that can slow down your computer and often prevent it from starting up quickly. Some of them are listed below.
Zoom: For an application not utilized daily, it is optional to be included as a startup program in your Windows 10 when you can manually enable it when needed to attend meetings.
Chat Applications: While Skype, Slack, and other chat applications are excellent, you can have them outside your startup programs. You might want to disable it.
Cloud Storage: If you are not a heavy user of programs such as OneDrive, Google Drive, and Dropbox, it's okay to exclude them from your startup programs.
        (You can read the following article if you're engaged with backup something from/to OneDrive: How to Backup OneDrive?)
Google Chrome: Having Chrome under your startup apps is unnecessary, as it only consumes more resources than you can imagine and slows down your system.
Adobe Applications: Applications by this creative cloud family, like Reader and Acrobat, automatically add themselves to the startup folder. Allowing them to run on startup is unnecessary if you are not creative.
How to Change Startup Programs Windows 10 in Settings
If you are experiencing slow startups on your Windows 10, you can manage your programs through these simple steps.
Step 1. Click on the Start button at the bottom left corner of the screen and select "Settings."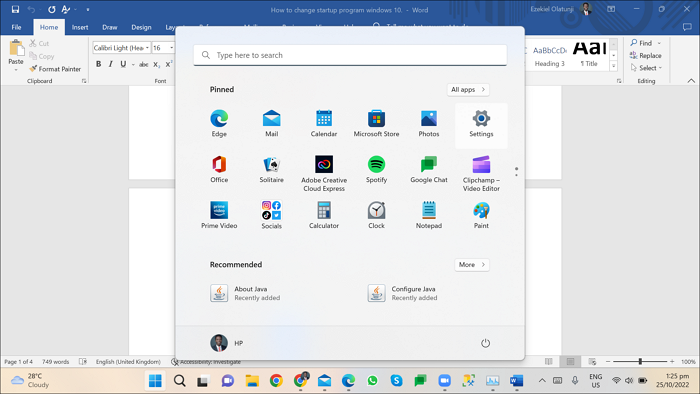 Step 2. Search Apps and select "Startup."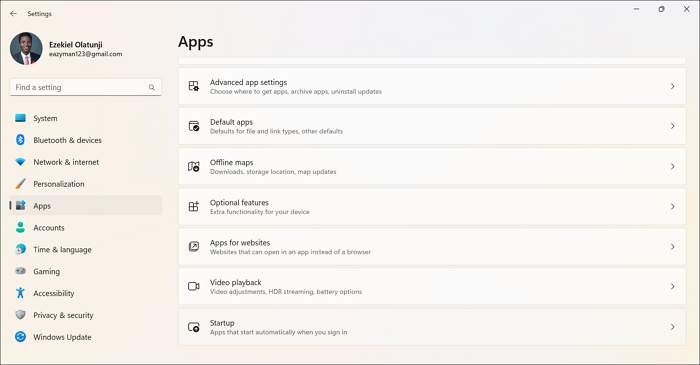 Step 3. Windows will sort the applications by their impact. Turn on or off any app you want to run at star up or not.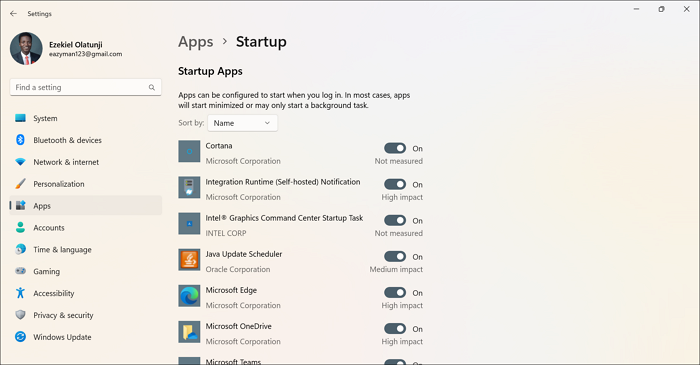 If you want to run some apps automatically at Windows startup, make it to the "On" status, and then it will be added ad a startup program.
How to Enable or Disable Startup Programs in Task Manager
In Windows 10, the Task Manager has a startup menu to manage what application runs on startup. To access this, follow the steps below.
Step 1. Open Task Manager by pressing Ctrl +Shift + Esc. You can also right-click on the taskbar and select "Task Manager" to open the window.
Step 2. Click on the startup tab to see all your startup programs here.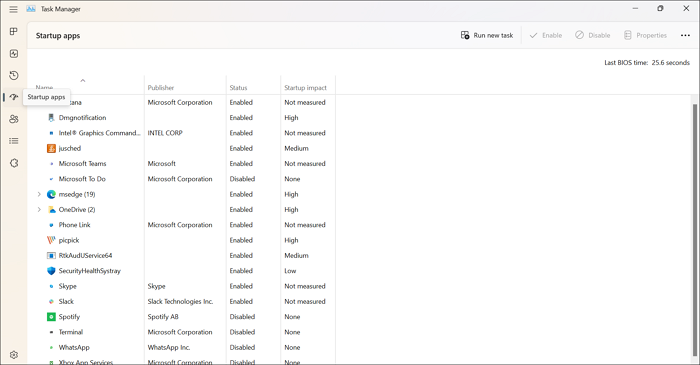 Step 3. Right-click the app you wish to change and you will see the operations you can take. Select "Enable" or "Disable" to enable or disable the startup program.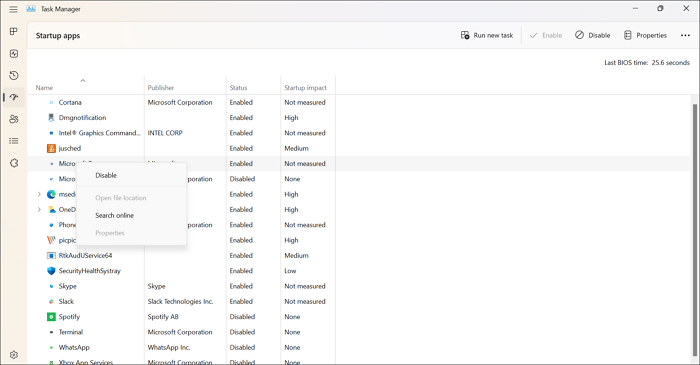 How To Change Startup Program in Startup Folder
The Windows 10 Startup folder contains programs that run when you start your computer. It is easy to add programs to the startup from here directly. You can do this refer to the steps below.
Step 1. Use the Windows Key + R to open Windows run dialogue and paste '%AppData%\Microsoft\Windows\Start Menu\Programs\Startup' into the bar to access the startup folder. Then, press Enter. You may also input "shell:startup" to locate the startup folder.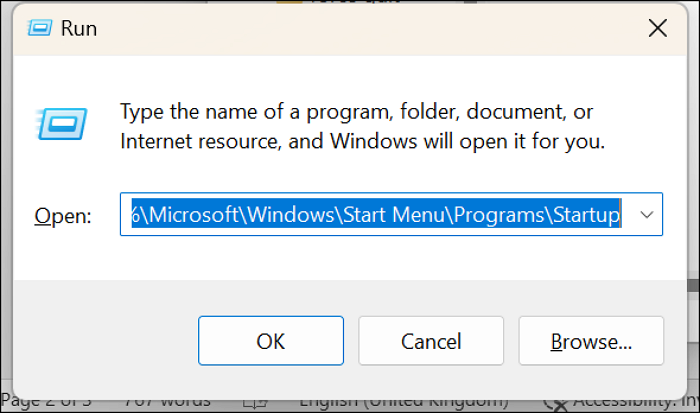 Step 2. Open the Start Menu by clicking the Start button, and find the app you want to launch at startup. Right-click the program.
Step 3. Select "More" -> "Open the file location" to locate the shortcut to the app on your PC.
Step 4. Copy and paste the program shortcut to the startup folder you opened in Step 1. Then the app will be launched automatically next time you start your computer.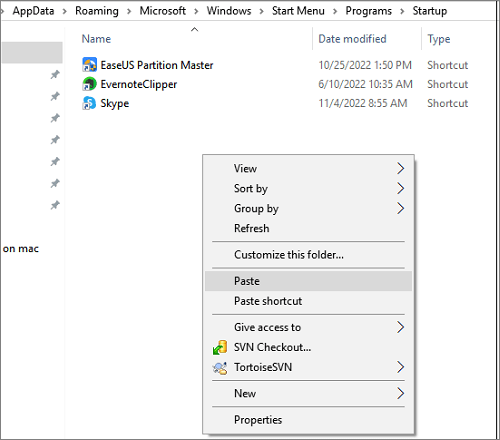 Now you don't need to open the program every time you reboot manually; if you want to remove a program, delete the shortcut from the Startup folder.
Third-Party Startup Managers
Sometimes, the inbuilt startup Managers on your Windows 10 may not be as effective as you would like. They need more advanced features and functions and sometimes complicate the process of startup management.
However, with the help of third-party startup manager software, you can manage your startup applications better and more efficiently, even with other added functions.
Conclusion
Taking control of your Windows 10 startup programs with these steps shared above is vital for your computer to keep running smoothly. When you do this, you not only help yourself as a user, but it also helps to reduce unnecessary load on your PC and boosts its overall performance.
EaseUS Data Recovery Services
EaseUS data recovery experts have uneaqualed expertise to repair disks/systems and salvage data from all devices like RAID, HDD, SSD, USB, etc.