If you want to get rid of your old laptop and purchase a brand-new one, it costs a few extra bucks! But, on the other hand, you would love to indulge in the most astounding specifications that your older Windows or Mac laptop didn't have.
While making a laptop purchase decision, one of the most vital specifications to consider is storage. Higher storage indicates higher money, but you won't want to purchase one with the lowest storage. So, are you wondering how much storage I need on my laptop?
This is the most common question of the buyers as the newest laptops come with different amounts of storage facilities. So, without delay, let's find out the possible ways to check your laptop's storage, what to consider while choosing laptop storage, and how much you need for your PC.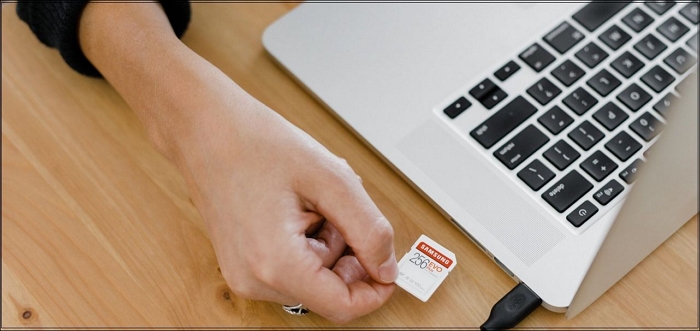 How to Check My Laptop's Storage
Don't know how to check your laptop's storage? Then, the best place to commence is to verify how much storage is left on your recent PC for a top-notch idea of your usage. The 256GB of internal PC storage is considered sufficient for people who don't have loads of locally preserved videos, photos, games, and music, which can't be smoothly offloaded into a backup drive or cloud.  
For Windows
Step 1. For your Windows PC, hit the "Start Button".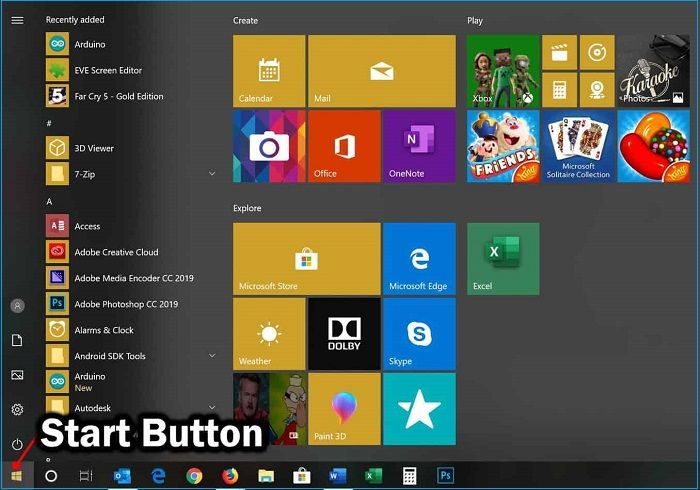 Step 2. Choose "File Explorer".
Step 3. Select "This PC".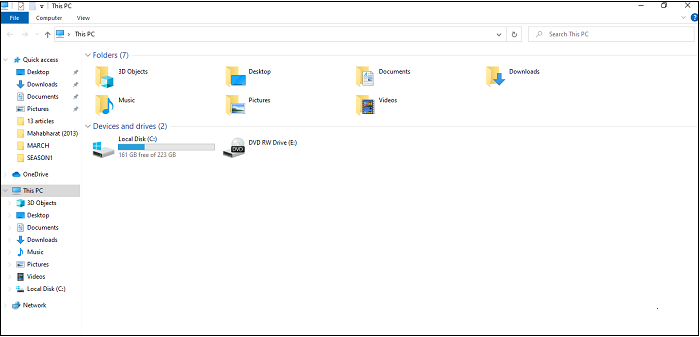 For Mac
Step 1. Select the "Apple logo" from the top-left side.
Step 2. Choose "About this Mac".
Step 3. Opt for "Storage".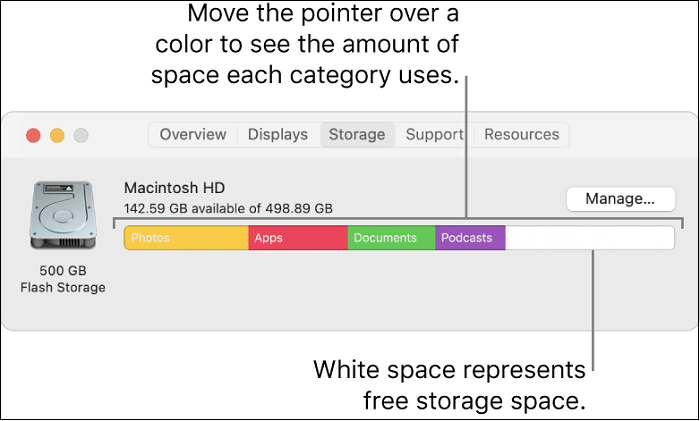 If you still can not distinguish the memory and storage on Mac, you can read the article below to know their difference:

Memory vs. Storage on Mac: What Are The Differences?
Computer users, especially the green hand for Mac, may get confused about Memory and Storage. Memory vs. Storage on Mac is the priority we should find out so that users can choose the best one for themselves.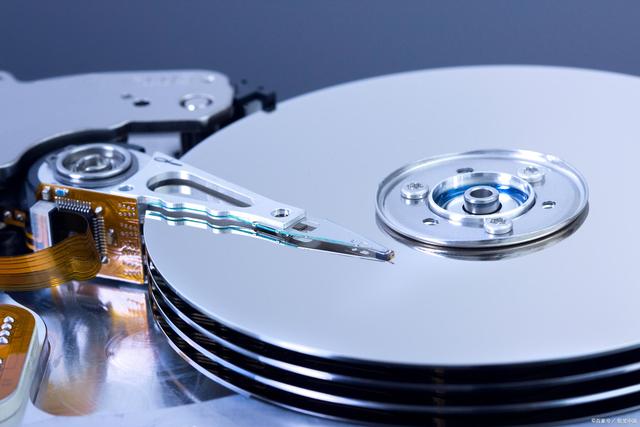 Things to Consider when Choosing Laptop's Storage
The first thing that comes to mind when purchasing a brand-new laptop is storage. Everyone often overestimates their requirements while determining specifications in a new PC, which leads to overpaying. So, these are the top 3 things to consider while opting for a laptop's storage:
Your Budget
Budget is the most significant thing to consider while choosing storage. Also, it's an expensive upgrade you can make on your PC. For example, HDDs often come at a meager price than SSDs and can also read and write slowly. Hence, HDDs take several hours to retrieve files from the drives. Regarding cost of HDDs, it costs around $0.04 per GB, whereas the SSDs cost approximately $0.25 per GB.
The File Type You Store
A regular laptop user utilizes cloud-based storage, recommended for daily offline backups of crucial files. However, cloud storage fulfills all your requirements with a credible and super-fast internet connection. iCloud for Mac and Google Drive for Windows is the most budget-friendly options for storing videos and images. Therefore, using these services will require little space on your PC.
On the other hand, a heavy laptop user needs sufficient physical storage. For example, they need over 250GB for the documentaries they're working on.
The Way Your Laptop Use
Moderate laptop users only use it to surf the internet, send emails, and watch streaming videos. They often prefer Google Docs, a web-based application, and sometimes, the premium cloud-based storage like iCloud, and streaming channels like Spotify, Amazon Prime, YouTube, and Netflix for entertainment.
They need more space and a high-performance laptop than a photographer or video editor. Sometimes they need to store their documentaries, which demands a few TBs.
How Much Storage Do I Need on My Laptop
The question of how much storage I need on my laptop differs from person to person since everybody has distinct motives for using their laptops. So, depending on the user's needs, here is the list of users who need different storage.
Professional Use
The storage of a professional laptop user might differ from 512GB to 1TB. For example, the daily office work might not need several storage and documents. Hence, they can opt for up to a maximum capacity of 512GB.
On the other hand, the professionals like professors, architects, and engineers use laptops with up to 1TB of storage to operate specialized software.
Students
512GB laptops are sufficient for a school or university student. These laptops provide good storage options to store all their presentations, documents, reports, assignments, photos, and videos smoothly. However, they could purchase a laptop with 1TB of storage in case they need it.
Additionally, students with technical and science backgrounds must buy a 1TB storage-based laptop to incorporate some external storage in case needed urgently.
FAQs about How Much Storage Do I Need on My Laptop
If you're still worried about how much storage I need on my laptop, see the FAQs below:
1. Is 256GB enough for a laptop?
The reality is that the internal storage of 256GB is sufficient for most people who don't have several photos and videos stored on their laptops. In a nutshell, it would always be better to have 256GB than 128GB, as the larger SSDs perform better.
2. Which is better 1TB SSD or 512GB SSD?
Even if 1TB is more powerful and bigger than 512GB of storage; still, 512GB SSD is a better choice than 1TB SSD. Although 1TB SSD is 2 times bigger than 512GB; hence, it's up to you which you really need. 
3. What are the storage types for laptops?
There are two major storage types for laptops: SSD, aka Solid State Drives, and HDD, aka mechanical Hard Disk Drives. The SSDs are tinier and super-fast than the HDDs and are also noiseless, which makes your laptop more lightweight.
Conclusion
To conclude, choosing a laptop with the minimum storage capacity is advisable when you're a daily user and student. Opting for a 256GB laptop will be the most cost-efficient option if you're on a tight budget.
Otherwise, if you aren't worried about money and want the best laptops with higher storage, you may opt for 512GB to 1TB. However, the vital thing to remember is that it's up to you whether you want a little storage space or a higher one to store all the personal documents.
EaseUS Data Recovery Services
EaseUS data recovery experts have uneaqualed expertise to repair disks/systems and salvage data from all devices like RAID, HDD, SSD, USB, etc.