SyncToy fails to sync data and files in Windows 10, how to fix it?
"Hey there, do you have any recommendations about replacement software for Microsoft SyncToy? SyncToy was really amazing for syncing files and backing up important data for me in Windows 7. Now I've upgraded my Windows 7 into Windows 10 and bought a new computer installed Windows 8. 
I was planning to continue use SyncToy to protect my data in two computers. But it won't work. I indeed installed it on both PCs but it just won't work. I tried to find out the problem and got that SyncToy only supports Windows 7/Vista and XP. So how to fix this awkward situation? If you do know any free sync software that can replace SyncToy, please let me know."
Don't worry about having no idea about how to protect your data security anymore. If SyncToy cannot work or fails to sync files on your Windows 10, 8 or 7 PC/laptops, relax, best free SycnToy alternative software - EaseUS EverySync is available to help now. 
Free download best free SyncToy alternative software for Windows 10/8/7
If you are looking for an alternative software for Microsoft SyncToy, EaseUS EverySync is the best choice for you. This software allows you to sync whatever you want including files and file folder etc between computers and removable devices, network share, Cloud and FTP Server etc. 
You can also sync data on Windows 10, 8 or 7 PCs/laptops into Google Drive, OneDrive (SkyDrive) and Dropbox etc Cloud storage by one-way file sync or bidirectional sync with simple clicks. And yes, it's free to sync and backup data within 30 days, which means you can sync as many files as you want for free. If you need a file sync software to replace SyncToy, just click below link to free download EaseUS EverySync and let it help you right now.
Free sync data and files to PC, Cloud or FTP with SyncToy alternative software in Windows 10/8/7
So how to use EaseUS EverySync to sync and backup important files and data on your PC or removable devices? Install this SyncToy alternative software and follow below guidelines to sync files for free in Windows 10/8/7 PC/laptop now:
Sync files and data on PC:
1. Launch EaseUS EverySync in PC and select Computer as the synchronization type;
2. Select the folder or files you want to sync and set the sync destination to save and backup files;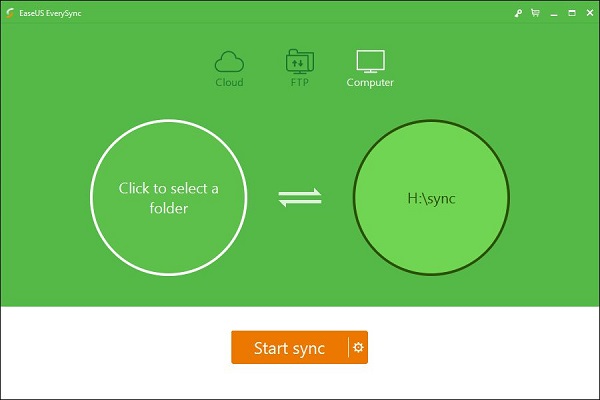 3. Click Start sync button;
Wait and let the sync process to be finished.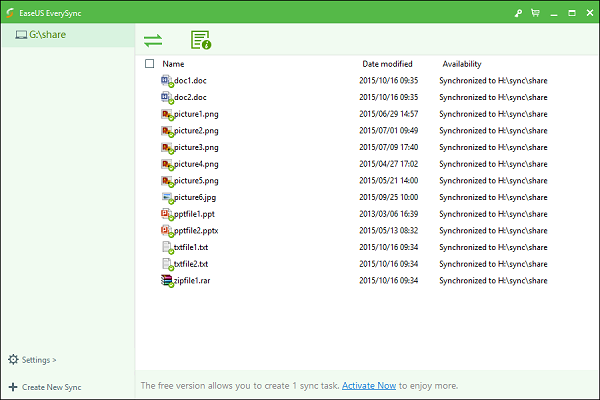 Sync files and data to Cloud:
1. Launch EaseUS EverySync and click Cloud;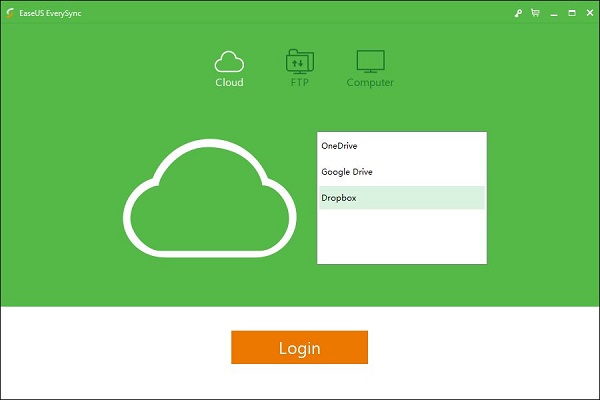 2. Select Cloud storage OneDrive, Google Drive or Dropbox as your Sync destination and sign in;
3. Choose wanted files or folder you need to sync and click Start to let the program sync and backup files to Cloud.
Sync files and data to FTP Server:
1. Launch EaseUS EverySync and click FTP;
2. Sign in FTP Server and set it as your Sync destination;
3. Choose files you need to sync and click Start to sync wanted files to FTP Server now.
EaseUS Data Recovery Services
EaseUS data recovery experts have uneaqualed expertise to repair disks/systems and salvage data from all devices like RAID, HDD, SSD, USB, etc.