Summary
Deleted or lost your Hangouts chats? You can recover deleted Hangouts messages in Gmail. Try this method to effectively retrieve deleted or lost Hangouts chat history on Android devices.
"I chat with my friends a lot via Hangout, but I never archive our conversations. Unfortunately, I accidentally deleted all the hangouts chats (like two years of conversations) with my girlfriend today morning. Is it possible to recover deleted Hangouts messages/chat history? I'm desperately in need of those messages! anyone! please help!!!!!!!"
Possible way to recover deleted Hangouts messages
Google Hangouts is a communication app includes instant messaging, video chat, SMS and VOIP feature. It is very popular among young people using Android phones, tablets and iOS devices. But many users have encountered the terrible situation where they accidentally deleted one or more Hangouts messages or conversations, but later request a restore. It is quite annoying because Google Hangouts never store any deleted chat history. Once they got deleted, they are completely removed from the Hangouts app. So does it means it is impossible to recover deleted Hangouts messages? Of course not. Here we offer you a possible Hangouts message recovery way to retrieve your lost conversations:
How to find and review Hangouts messages in Gmail
If your Hangouts history have been turned on for Gmail to automatically save your chats. You can try to find and review Hangouts messages in Gmail when you deleted them by mistake. 
1. On your computer, open Gmail. Make sure it's the same account you use for Hangouts.
2. On the left side of the page, click More at the bottom of your Gmail labels list.
3. Click Chats. You'll see a list of all your Hangouts histories that you saved.
4. Find the Hangout you want to read, and click to open it.
Download Android recovery app to recover other deleted files
If you lost or deleted other files (except for Hangouts messages or data) like pictures, video, documents, text messages, etc, you can download professional Android data recovery tool from EaseUS to reteieve them back. You can first download the trial version and try to scan for the files on your Android phone or memory card. And purchase a license code for a real data recovery after making sure you have found all your wanted conversations.
Step 1. Download EaseUS MobiSaver for Android.
Step 2. Run EaseUS MobiSaver for Android. Let the software scan all lost data on the phone's memory and the external SD card.
Step 3. Browse Hangouts data in categories: contacts, messages, gallery, videos, audio and documents. Click "Recover" to recover Hangouts messages or chats.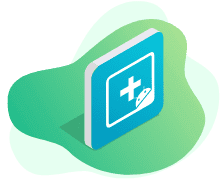 EaseUS MobiSaver
Recovers photos, videos, contacts, and more
Recovers data lost due to various reasons
Supports 6000+ Android devices
Win Version