Who report "Process system isn't responding" error the most
As investigated, Android phone/tablets users of Samsung Galaxy Note 5, Note 8, S8, Sony Xperia, Redmi Note 3 and Android emulator are the major group that is subject to such a serious system bug. When 'Process system isn't responding' attacks, it freezes up your device, leaving an unresponsive screen.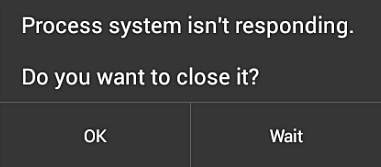 What causes the "Process system isn't responding" error
Most of the time, process system error is likely to unexpectedly visit after getting a new Android OS update and the device restarting itself. And many people said that installing a new app throws this error, too. The last reason for getting the "Process system isn't responding" error is about insufficient storage on Android memory.
How to fix "Process system isn't responding" without losing data?
No matter how you get this bad warning on your device, the consequences are there, you can no longer access your phone data and play with the instant messaging apps or games as usual. It's time to find solutions to restore your dead phone now.
Guide: recover data from unresponsive Android
Must-read tips
1. For Android phones/tablets that have been rooted only.
2. You need to get into the Android data on a PC.
Step 1. Download EaseUS MobiSaver for Android on your PC. Use the USB debugging mode to connect your Android to the PC.
Step 2. After the software recognizing your device, click the Scan button.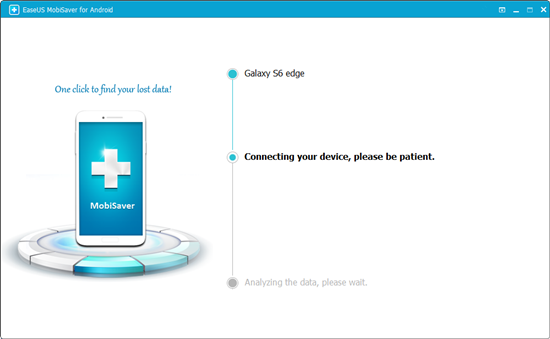 Step 3. Wait for the software scanning all over the device and finds all the existing and lost data on the device for you.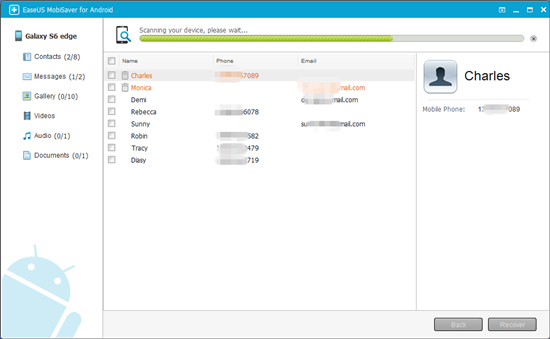 Step 4. Select the target files you want to rescue from the unresponsive Android caused by "Process system isn't responding" error and click the Recover button to export them all to a safe location.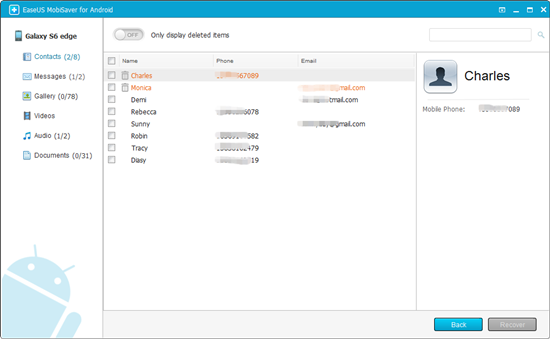 Guide: four solutions to remove the "Process system isn't responding" error
Solution 1. Force restart the Android to clear the freezing error
Long press the Volume Up/Volume Down and Power button to force the phone to turn off (The prevalent Android devices use the combination to force restart).
Solution 2. Leave enough internal memory
The system update is perhaps filling up your phone's memory and affecting the normal boot. Make sure your device internal memory have at least 500MB of free space and have free RAM for your device to function properly. You can connect your device to your PC to clear up some large-size photos or applications to free up some space.
Solution 3. Uninstall all the suspicious apps and restart the device
Did you download apps out of Google Play Store? Apps from unknown sources could result in system malfunctioning and generating the error "Process system isn't responding".
Solution 4. Repair corrupted SD card
If you're using extension storage on your device, be alert. SD card corruption issues are anywhere and interrupt your Android system normal working. Just safely remove the card and repair the corrupted SD card on your computer.
You can simply use the Windows check and repair utility to check and repair SD card errors. Or, use the third-party free SD card repair tool to automatically remove the corruption more without taking an effort.