
Table of Contents

About the Author

Related Posts
10+ Fixes for Twitter Videos Won't Play on Chrome, iPhone and Android
Cedric
Updated on Sep 17, 2021|
min read
Twitter has become an integral part of our daily lives. Tweeting about the causes that are important to us and staying in touch with what's happening via real-time trends is something that no other social platform offers. Twitter remains the best indicator of the wider pulse of the world and what's happening within it.
Why Are Twitter Videos Not Playing
Sometimes you might face the issue that Twitter videos are not playing. It could happen due to a lot of reasons. Understanding the root cause is what will help you to fix the error. Your Twitter videos might not be playing due to:
Unstable or weak internet connection
Your browser's cache and cookies
If you're using Twitter on mobile, your Twitter app might be causing the issue
Your browser is not updated
The video format is not compatible with Twitter
This article explores all the possible solutions for Twitter videos not playing in detail. Let's start now. 
How to Fix Twitter Videos Not Playing in Chrome
When you are scrolling Twitter videos in Chrome, the videos start playing on autoplay. If the Twitter video won't play normally, you can try the following quick solutions to solve the problem you are experiencing.
Fix 1. Repair Corrupted Video Files
If your Twitter video is not playable, check the video source if it is corrupt. If it is corrupted, we have a wonderful tool to assist you to repair that. EaseUS RepairVideo tool offers free repair of corrupted videos.  
All you need to do is just upload your video, repair it, and download the fixed version. This tool comes with several useful features, as listed below:
Quite easy to use even for a layman
It can repair almost all kinds of distorted, pixilated, blurry videos, even the ones with black screens or missing sound
An online free tool, available for fixing videos from Android, iPhone, USB flash drive, SD card, Windows PC/laptop, etc.
A quick and handy fix
Step 1. Upload your video with the corruption issue. You can click the Upload Video button on the left to select a video file, or simply drag and drop the video to the area on the right.
Step 2. Enter your email address and click the Start Repairing button to instantly start the repair. Here, you must make sure the entered email address is valid to send and receive email messages over the Internet. EaseUS VideoRepair will send you a confidential extraction code to the provided email address. You can only download the repaired video by applying the code you received.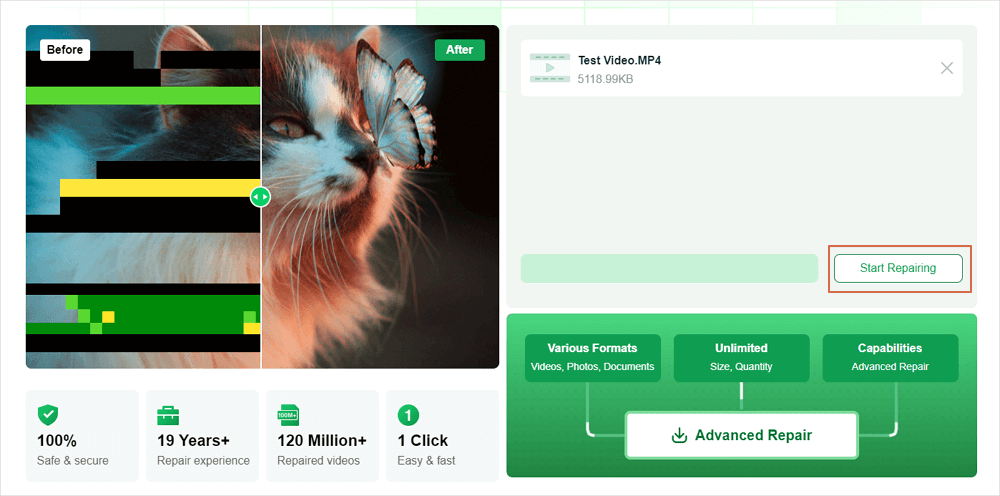 Step 3. The uploading and repairing process goes. You don't necessarily stay all the time waiting because once the session reaches 100% compeletion, you'll receive the extraction code in your mail.
Step 4. In your mail, check the message sent by EaseUS. There you'll remember the extraction code (just leave the page open so you can return to check). Click the View Your Repair button and you'll be guided to the website. Click the Download Video button, then enter the code that is exclusively generated for you, and click OK.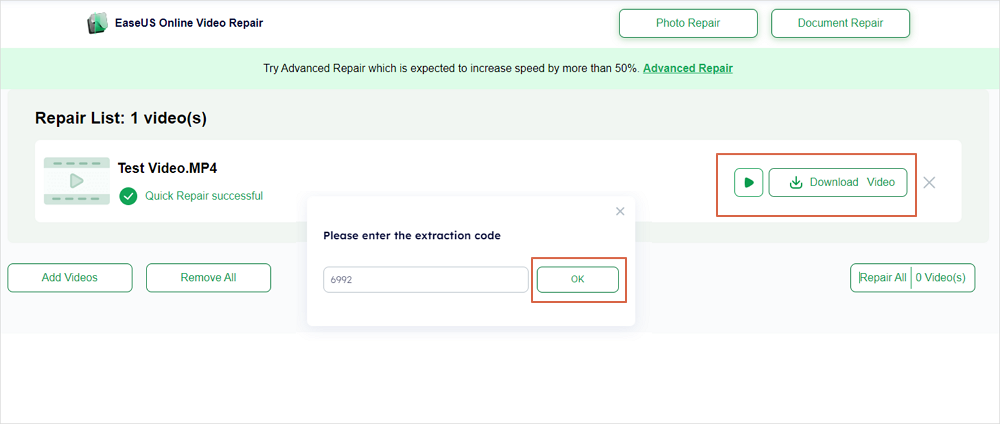 Fix 2. Restart Chrome Browser
Restarting your Chrome browser will also help you play your Twitter videos smoothly. Close all tabs and Chrome before restarting your browser. You can also type chrome://restart in the Chrome address bar to restart your browser instantly.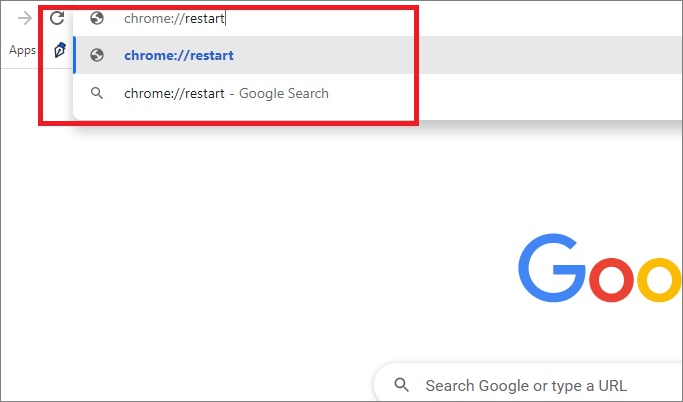 Fix 3. Clear the Cookies and Cache
This is the quickest and most effective method for making your Twitter videos work right away. Most of the time, clearing your browser's cache and cookies files restores video functionality.
The instructions to clear the cache and cookies in Chrome are listed below.
Step 1. Press ctrl+shift+delete from the keyboard to open the cache windows of Chrome.
Step 2. Select cookies and cache history then clear data.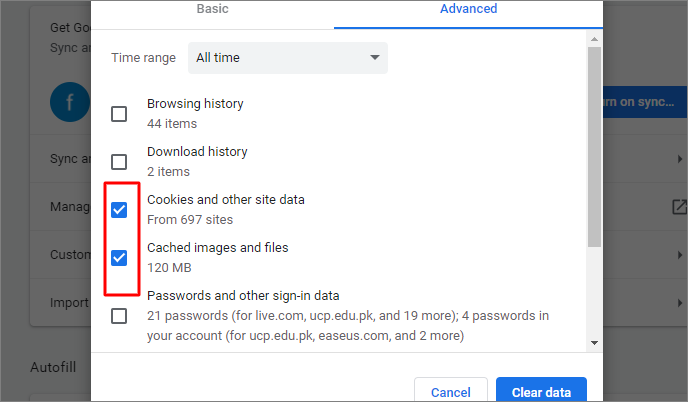 Fix 4. Disable Chrome Plugins/ Extensions
If the steps above don't work and your videos still won't play, disable the plugins or extensions in your web browser.
To disable chrome extension:
Step 1. Type chrome://extension on the address bar.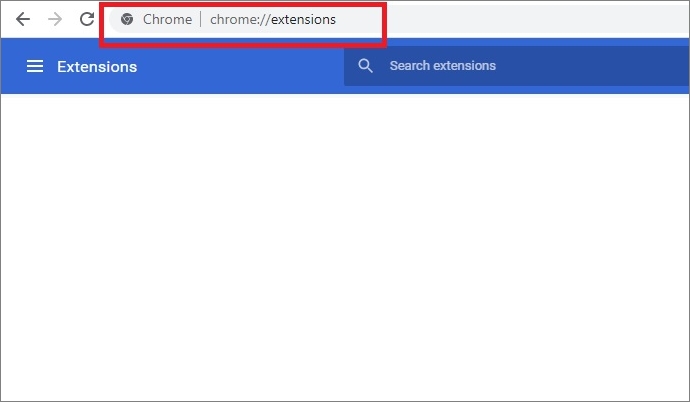 Step 2. Disable chrome extension by turning off the toggle button shown below.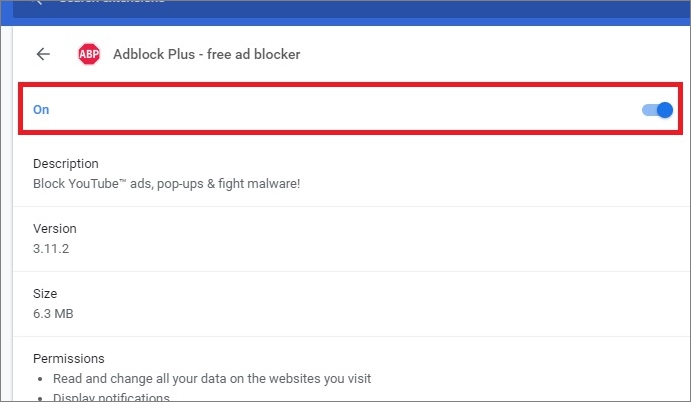 Play the video to see if it is working properly. 
Fix 5. Switch Browsers
If your Twitter videos aren't playing on Chrome, try a different Twitter-compatible browser. For Twitter, you can use Firefox, Microsoft Edge, or Safari.
Fix 6. Check and Enable Flash
If you don't have flash enabled in your browser, your videos may not play in Chrome.
To check and enable flash, follow the step below
Step 1. Click on the Lock icon on the address bar.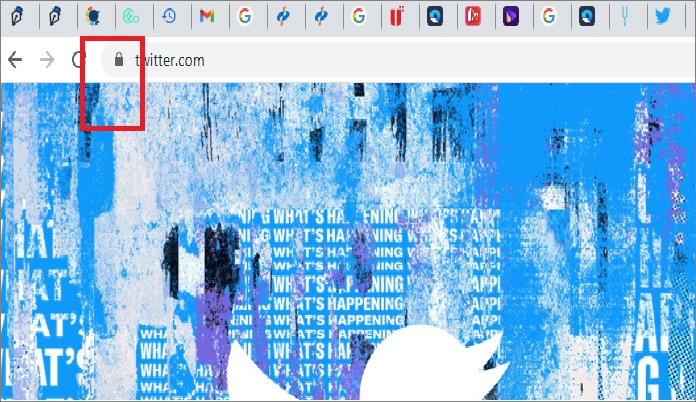 Step 2. Enable flash by clicking on ''Allow''.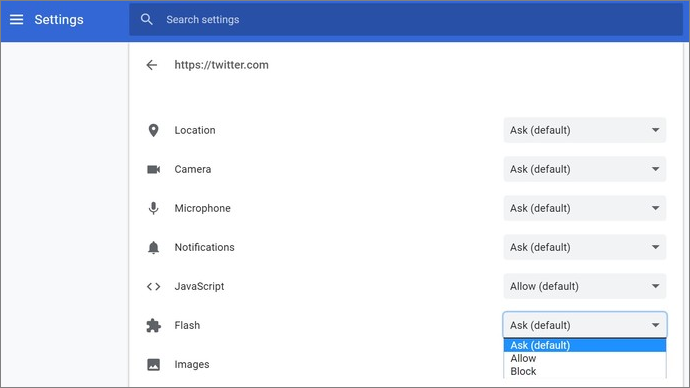 Fix 7. Update Chrome to the Latest Version
You are unable to play your videos. It is possible that your browser is not updated to its latest version. Videos from Twitter are compatible with the latest version. Update your browser if it's not already.
To see if your browser is updated to the most recent version:
Step 1. Click on the three dots and tap on settings
Step 2. Click "About Chrome".
Step 3. Check the version of your browser. See if it is up to date or any updates are pending to be installed.
How To Fix Twitter Videos Won't Play On iPhone and Android
You're scrolling through Twitter on your phone when the video suddenly stops playing. You try hitting the play button, but it doesn't work. Before you throw your phone across the room and curse your internet, let us guide you on how to fix such Twitter videos.
There could be several reasons for this, and some of them are minor issues that can be resolved quickly. We'll go over each possible reason one by one and fix it with the given solution. The following are instructions to resolving the issue you might face whether you're on an iPhone or Android device.
Fix 1. Check Network on Your Mobile Devices
When your Twitter videos don't play on mobile, the most common problem is a weak network connection. It's possible that your internet connection isn't very strong.
To check your mobile connection:
Step 1. Go to the WiFi settings of your smartphone.
Step 2. Tap Forget and add the password again and then connect. Try connecting it with a different connection with good signal strength if your Wifi is not working properly. Also, you can restart your Twitter app as well.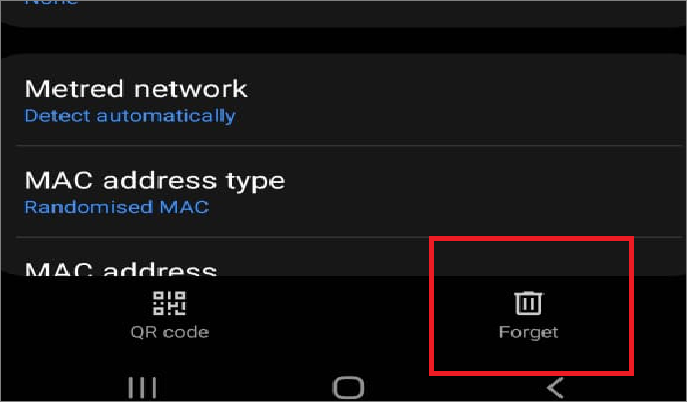 Fix 2. Update the Twitter App to the Latest Version
Your videos aren't playing on Twitter, and the most probable cause is that you're using an older version. Because Twitter no longer supports the old version, your videos will not play. Make sure your app is up to date.
To update the app:
Step 1. Go to Playstore if you have Android and Appstore if you're an iPhone user.
Step 2. Check the updated version.
Step 3. Tap on "Install" and continue with the latest updated version.
After the update is complete, open the app and play the video to see if the video is working correctly.
Fix 3. Reinstall the Twitter App on iPhone/Android
When you are using Twitter sometimes the app itself gets faulty which causes the problem of videos not being played. This is a problem that you may have encountered as well. Consider uninstalling and then reinstalling your Twitter app to fix the problem.
To reinstall the app:
Step 1. Close all the apps that are open and not being in use. They create a hindrance to the smooth running of other apps.
Step 2. Go to Playstore or Appstore.
Step 3. Tap uninstall on the app.
Step 4. Once it is uninstalled, reinstall it by tapping on "install".
Enter username and password and check by playing a video on Twitter.
Fix 4. Launch Mobile Phone Browser to Check
If your videos are still not playable after trying the above-mentioned fixes, then consider launching your mobile browser. Here is what you need to do:
Step 1. Visit http://Twitter.com/ on the mobile browser.
Step 2. Clear the cache and cookies.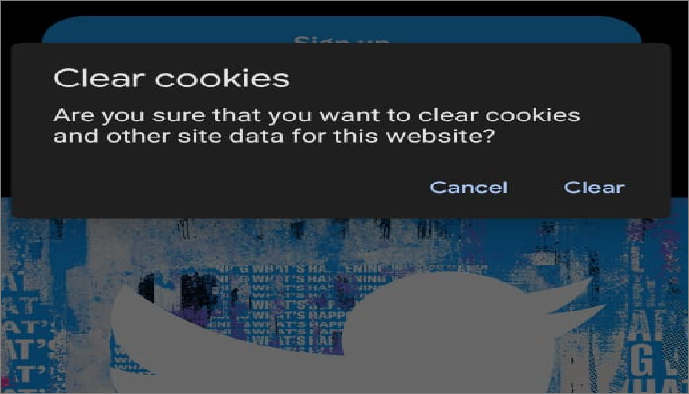 Once you have cleared the cookies, you must restart your browser and log in again. Test the video by playing it.
Concluding Words
Now you know how to fix the issue if your videos are not playing on Twitter. These instructions are simple to follow and will ensure that your videos stream smoothly and without errors.
If you still can't play the video, use the EaseUS RepairVideo tool. This tool allows you to quickly repair the video for free. Upload, repair, and download. You are all good to go!
About the Author

Cedric Grantham is one of the senior editors of EaseUS who lives and works in Chengdu, China. He mainly writes articles about data recovery tutorials on PC and Mac and how-to tips for partition management. He always keeps an eye on new releases and likes various electronic products.