
Table of Contents

About the Author

Related Posts
How to Repair MP4 Videos for Free
Brithny
Updated on Oct 22, 2021|
min read
How to Repair MP4 Video For Free?
You tried to play an MP4 video on your computer, but it said "video is unable to play" or "cannot open the file." This is absolutely annoying. You might not attempt to repair it because it appears to be a difficult task.
The causes of the videos are unable to play might be any of the following:
A virus in your system is a common reason why your videos and other photos won't open or play.
Some video converters available on the internet are unreliable. They introduce flaws and errors during the conversion process, causing the video to become corrupted.
If the power supply is turned off during the transfer, or conversion, the video will be corrupted.
Repeatedly deleting videos can harm your computer.
Inability to read or write video due to storage damage.
In such cases, a video repair tool is required. You won't be able to watch the video until it's fixed. This article will help you understand how you can use a video repair tool to repair your corrupted mp4 video on your own.
Repair MP4 Video for Free with EaseUS RepairVideo
EaseUS is the finest software for free MP4 video repairing. It immediately fixes the video, and that too for free. This software is quick and easy to use, so you won't have to wait long to fix your video.
The following are some of its most amazing features:
Support repairing corrupted video files in all scenarios
You can repair your video files regardless of where these files are stored. You can either upload a file from your system or any file stored in other storage devices such as USB, pen drive, memory card, and removable flash drive. EaseUS RepairVideo helps you to repair data safely.
Support video repair on different devices
EaseUS RepairVideo can fix a video not just from a PC, but also from any other data storage device. It can repair data from a phone, a tablet, an android device, a hard drive, a CCTV, a camera, a dashboard camera, and a pocket camera, etc.
Support all video formats
You can repair almost any video format. EaseUs RepairVideo can repair video formats such as MP4, MOV, AVI, 3G3, FLV, RM/RMVB, and MGB without altering the video.
Support for repairing social software videos
It can easily repair your videos downloaded from social media platforms like Facebook and Instagram.
EaseUS RepairVideo is a free and secure tool. It ensures that your information is kept private. It will ask for your email address when fixing the video. Once your video has been repaired, you will be notified, and only you will have access to the data you've shared with the tool. The information is completely safe and secure.
Step 1. Add Damaged MP4 Video
Go to the official site of EaseUS RepairVideo. Click "Upload video" or drag the MP4 video directly.
Step 2. Enter the Email Adress
Input the right email adress to make sure that you can receive the extraction code. Then, click "Start Repairing".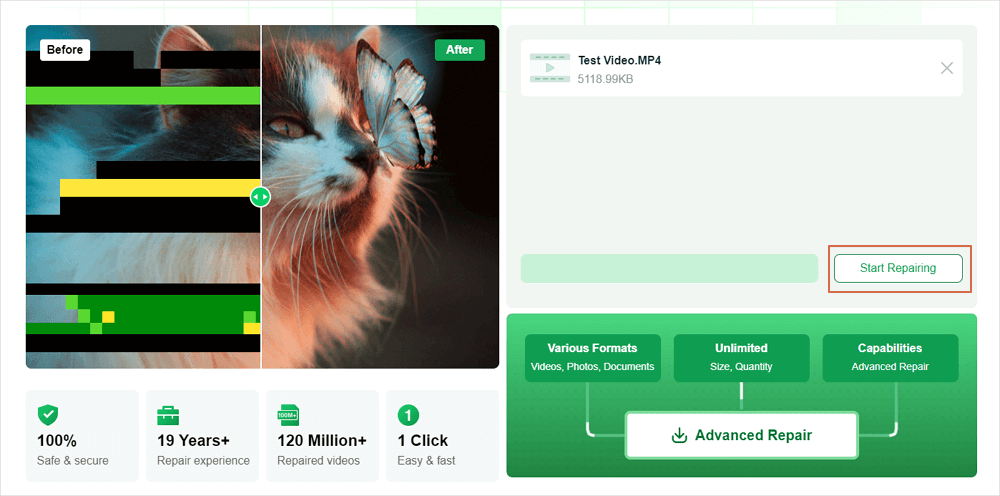 Step 3. Repair Damaged MP4 Video
EaseUS RepaiVideo starts the repairing process automatically. If your MP4 file is very large, it would take some time. You can close the site, and EaseUS will inform you through the email.
Step 4. Download the MP4 Video
When the repairing process completes, click the "Download Video" button and enter the extraction code from your email. Then, you can get the repaired MP4 video.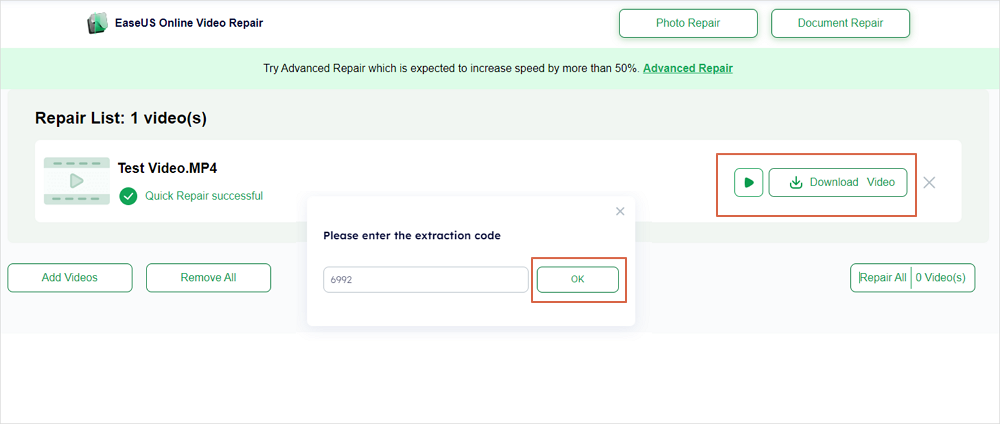 Repair MP4 video for Free with VLC
VLC is a media player that was created primarily for playing simple media files. Previously, it just had a few functionalities that worked properly, but now it has been updated with several new and interesting features. Now you can convert any video into any format with VLC. Besides this, you can also repair a corrupted file.
The following is a step-by-step instruction for repairing a corrupt file using a VLC media player:
STEP 1. Open your VLC. Click on the "Media" button.
STEP 2. Click on the "Convert/Save" button.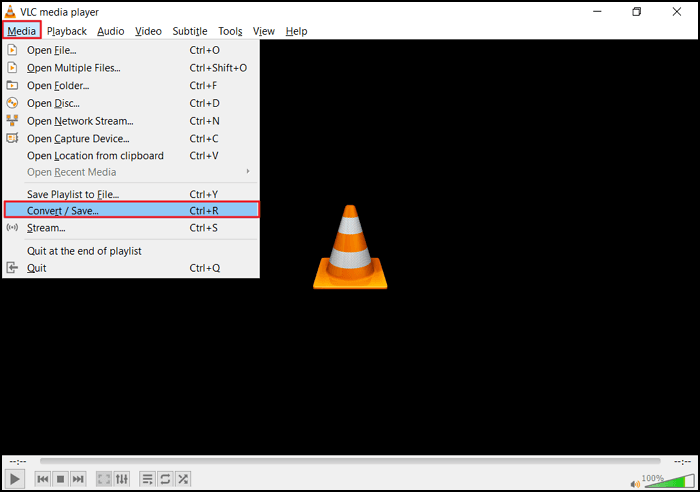 STEP 3. Click on the "Add" button. It is used for adding videos to list
STEP 4. Select the file from your device
STEP 5. Click on "Convert/save" option. Then
STEP 6. Click on the "Profile" tab. A new window will appear then select the input codec you want to use.
STEP 7. Click on the "start" button. The VLC media player will start converting the video.
Free Video Repair Online FAQs
If you have other questions, you can read on to get additional help.
1. What is the best free video repair software?
EaseUS RepairVideo is the best free video repair software since it can efficiently fix videos without changing them. It ensures that your video is kept safe.
2. Can you fix a corrupted MP4 file?
Yes, you can. If you need to repair a corrupt MP4 file, try EaseUS RepairVideo, which is available for free online.
3. Can VLC repair MP4?
Yes, absolutely! MP4 files can be repaired with VLC. Not only MP4, but it can also repair corrupted MOV files as well.
4. How do I open MP4 files on Windows 10?
Here's how can open VLC on Windows 10:
Click on the Start button, then go to file explorer
Right-click and select the open button.
Choose the VLC Player. Your video will be played on the VLC player now.
Conclusion
Using the above-mentioned guidelines, you can fix your video easily. Though VLC Media Player is a simple approach to resolving mp4 video errors, it does not always work. Use the EaseUS RepairVideo tool to make video repair easier and faster. This tool is quick and secure, ensuring your privacy. You will never lose your data. With EaseUS RepairVideo, you can get it fixed properly.
About the Author

Brithny is a technology enthusiast, aiming to make readers' tech life easy and enjoyable. She loves exploring new technologies and writing technical how-to tips. On her spare time, she loves sharing things about her favorite singer - Taylor Swift on her Facebook or Twitter.