Windows Update is a key component for many computers. It ensures timely dispatches of security fixes, bugs, etc. However, that's not the same in server computers. As Microsoft Update for them is an entirely different procedure.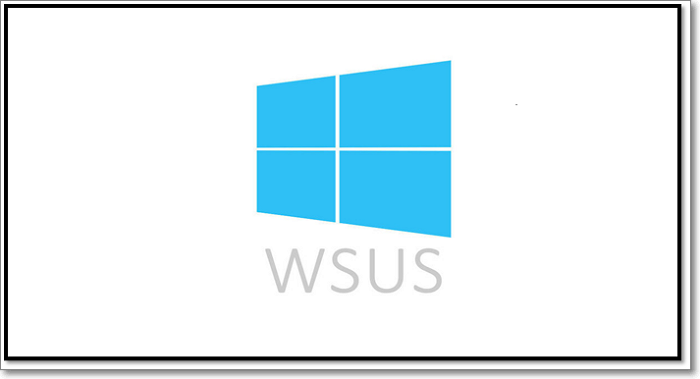 Usually shortened to WSUS, this secures updates for server computers. But what exactly is it? How does it work, and why should you pay any attention to it? In this article, we'll talk about WSUS and explain what it is and how it works. So, let's begin,
WSUS is a common updating method in server and client-level systems. However, many organizations don't pay any heed to it, but it's a mistake to avoid it. In this article, we hope to explain the working and importance of WSUS.
It's a common feature for server computers and one that can make life easier for many organizations. So, let's not delay it anymore and keep digging to understand this feature of server computers.
What Is WSUS?
WSUS, shortened from Windows Server Update Service, is a distribution program. It allows the Windows Update service from Microsoft to execute fixes, update drives, update features, and ensure timely releases of other features on Windows Servers.
However, unlike the automated approach of Microsoft Updates in Windows, you can use WSUS to execute and manage these updates on various computers and profiles. In other words, it can be controllable by the server computer to distribute said updates on client computers.
So, suppose you're using the main computer within an organization. In that case, you can distribute the updates received from Microsoft through your device. This allows you to control your IT network without losing additional bandwidth and provide updates to your computer. Three key features of WSUS include:
Windows Defender
Windows 10 or 11
Microsoft Office (and its attributing software/extensions)
Security patches and fixes
Therefore, it's an ideal system for any organization or company that relies on an array of computers.
How Does WSUS Work?
WSUS or Windows Server Update Services is pre-installed in any Windows Server. One can access it by looking for Microsoft Windows Server Manager on their device. Once you determine the server role for a specific computer, the system allows it to take the administrator role.
After that, the other section takes the client role, which is usually other organizational computers. Now, it comes down to the size of the IT network and computers used within that web.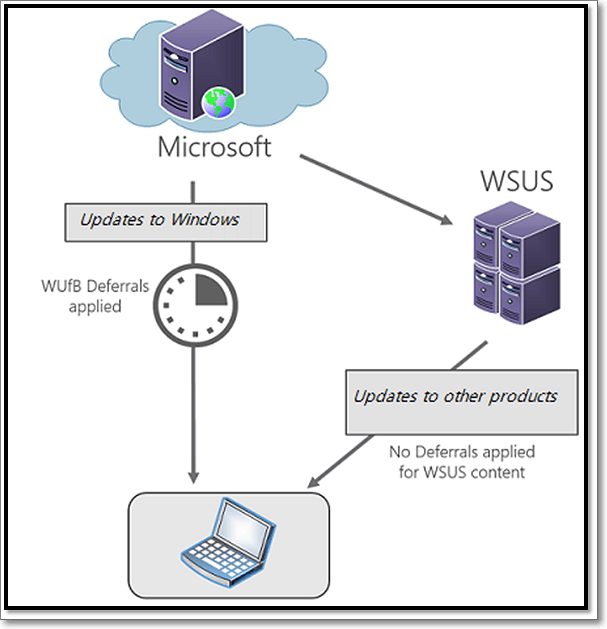 Moreover, it can also be more than an open server working together, as long as they're granted the admin role. But, some prerequisites of the WSUS include:
You don't have to get any of them separately, as most Windows Server editions come pre-loaded with them. However, once the admin deploys the WSUS server to a network, the admin must configure Group Policy to set it up on client systems.
Once done, the user (admin) can provide autonomous or replica updates to the computers. Moreover, the client computers don't even require an active internet connection to receive updates from the server—as long as they're connected to the same network.
Defining WSUS Server Modes
WSUS Servers come in two different modes. It allows the user, or the admin, to distribute updates according to their requirements. While they're practically the same, they are different in their deployment of updates. Here's how:
Autonomous:
Autonomous mode is the default installation mode for any WSUS-based computer. This is the primary method of applicating the updates to client computers as they are received from Microsoft Servers. First, the server receives the update from the upstream server (main Microsoft update).
After that, the administrator can review, approve, discard or change the updates before passing them along to the client machines that are connected to their server.
Replica:
The replica mode allows you to automatically deploy updates to the client computers. Once your server receives these updates from an upstream server, the approval status and distribution policies can be reviewed. But, you won't have to micromanage the updates separately.
Conclusion
These are some of the key aspects of WSUS or Windows Server Update Services. It's a key feature and one of the most convenient utilities for any organization or server-based computer network.