When deciding on a practical storage device, users have a lot of possibilities. The USB memory stick is one of them. But you might be perplexed. What distinguishes a USB memory stick from other USB flash drives? What differentiates them from one another? You will discover the solution in this article. Please continue to read.

What Is USB Memory Stick?
A USB memory stick is a tiny, portable device that plugs into the USB port on your computer host, which can save information on a small flash memory chip. Sony Company releases this storage format at the end of 1998. People commonly use it for data storage, backup, and transferring information between various devices, like cameras to computers, and vice versa.
What does a memory stick used for
As a kind of storage device, a memory stick has been designed to be handier than a typical hard disk, with some being the size of chewing gum. The memory stick has no moving parts. It can be compatible with USB ports across different devices. The data inside will not vanish unless you remove them manually or something goes wrong with the memory stick.
How to operate a memory stick
By plugging the memory stick into a USB port, the tiny device can start writing, reading, saving, transferring, and storing data from the computer. Unlike HDD and SSD, the memory stick can keep data inside without a power supply. Even if there is no power source from the shut-down computer for a long time, like other USB flash drives, the memory stick can retain all the information without any accident or quality loss.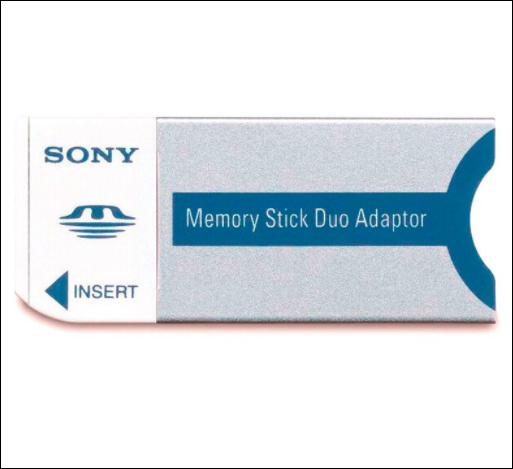 Is A USB Memory Stick the Same as A USB Flash Drive?
USB memory stick belongs to the family of USB flash drives. Therefore, are a USB memory stick and other USB storage devices the same? The answer is not. USB flash drive has developed various forms to meet different demands. The USB memory stick is one type of it. Here is a brief introduction to other kinds of USB flash drives.
The different types of USB flash drive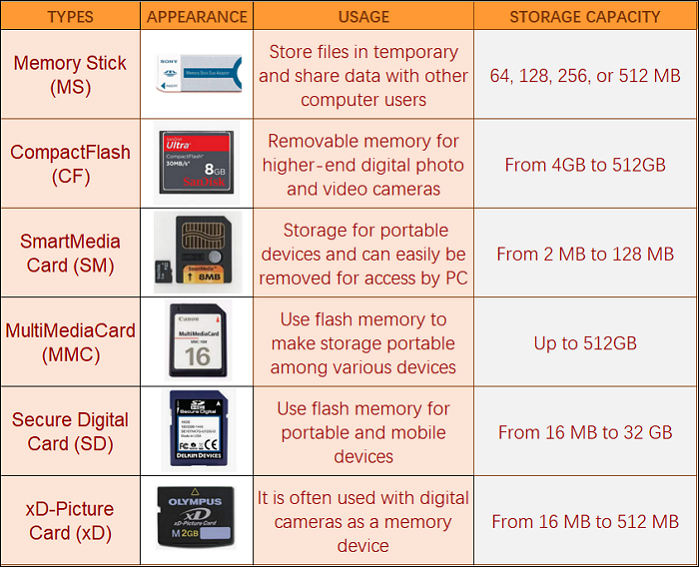 Different Sizes of USB Memory Stick as Options
The storage size of a USB memory stick can range from 64MB to 512MB. These days, you can even get USB flash drives with 128GB and 256GB of storage because the capacity is also evolving. These USB memory stick sizes serve as examples.
Bellow 64 MB: These are the lowest-capacity USB flash drives you can find today. These flash drives are not cost-effective.
64-512MB: These USB memory sticks are by far the most common option as they are the most common option.
1 GB: 1GB USB sticks are still around thanks to their minimal form factor and low cost, so you can still buy them nowadays.
2-4GB: You can get more data capacity than a 1 GB USB stick, along with a slightly added price.
4-64 GB: These USB flash drives have grown tremendously over the years and have become more pocket-friendly while offering a fair amount of storage space.
128 GB: Many users prefer to buy a 128 GB USB drive. The balance between the price and storage capacity of 128 GB USB is perfect.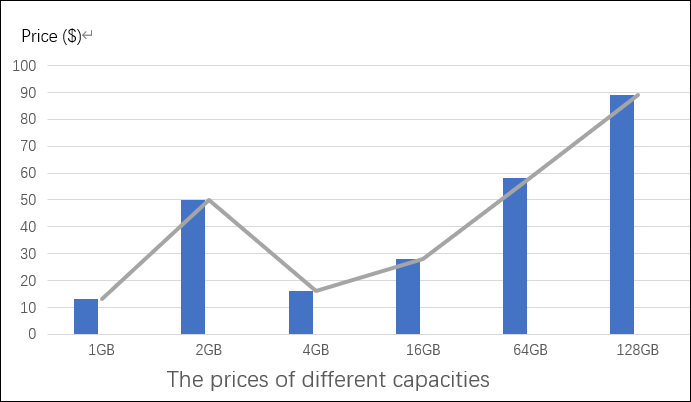 To Wrap It up
A USB memory stick is one of the several styles of USB flash drives available. You can order your custom memory stick for offline use as more people go to cloud storage. Now is the moment to venture outside your safety zone and begin exploring the numerous methods.
FAQ:
1. How Fast Can A USB Flash Drive Work?
Based on the ports, there are four distinct varieties of USB flash drives: USB 2.0, USB 3.0, USB 3.1, and USB 3.2 drives, each designed to satisfy a different purpose. While USB 3.0 has a transmission rate of roughly 4,800 Mbps, and about 5 GB, USB 2.0 delivers a speed of about 480 Mbps. The lightning-fast transfer rate of USB 3.0 can be beneficial for backing up or transferring vast amounts of data.
2. How Long Can You Store Data on A USB Flash Drive?
USB flash drives and memory sticks are not intended for long-term storage. Always make a backup of your data on a different machine. The data will typically be valid for ten years or so under normal circumstances. The charge that the data cells inside carry can wane over time.