Discord is a voice and text chat app for gamers that lets you easily find, join, and chat with friends. It's free, secure, and works on both your desktop and phone. One of the features of Discord is hardware acceleration, which is designed to improve performance on supported devices. However, there are some people who wonder if they should turn discord hardware acceleration on or off. In this blog post, we will answer all your questions about discord hardware acceleration!
What is hardware acceleration in Discord?
Discord hardware acceleration is a feature that allows the app to use your computer's dedicated graphics processing unit (GPU) to render images and video. This can improve performance, particularly when using high-resolution images or videos.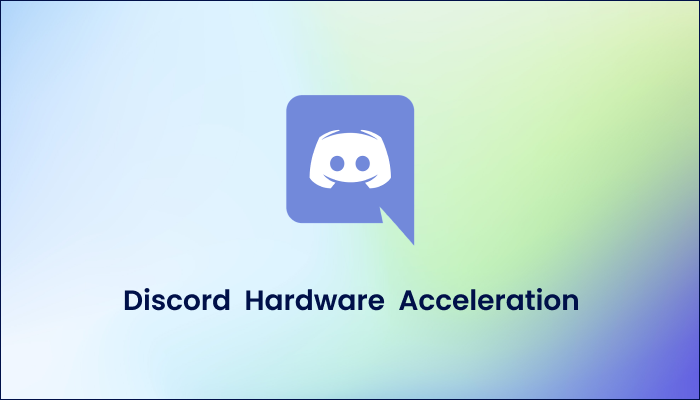 There are some advantages to using hardware acceleration in Discord:
It can improve performance, particularly when using high-resolution images or videos.
It can reduce resource consumption on devices, as the GPU is typically more efficient than the CPU when rendering images and video.
Hardware acceleration can also improve image quality, as the GPU can apply certain image processing effects that the CPU cannot.
However, there are some drawbacks to using hardware acceleration in Discord:
It can cause instability on some systems, particularly if your GPU drivers are not up to date.
It can increase power consumption, which may shorten your battery life on mobile devices.
It may not be available on all devices, particularly older ones.
Overall, hardware acceleration in Discord can help improve performance and image quality but may cause some stability issues. It would be best if you experimented with this setting to see what works best for you and your system.
Should I turn Discord hardware acceleration on or off?
Some people are wondering about is Discord hardware acceleration good or bad? Unfortunately, there is no one-size-fits-all answer to the question of whether or not Discord hardware acceleration is a good idea. The advantages and disadvantages of turning it on or off will vary depending on your setup and needs.
Generally speaking, hardware acceleration can help improve the performance and quality of Discord audio and video. It can also help reduce the amount of processing power required, which can be especially beneficial if you're using a lower-end device.
However, some users report no difference in performance with hardware acceleration enabled, while others say that it causes issues such as increased lag or choppy audio. There is no clear consensus, so it ultimately comes down to personal preference. If you're unsure whether or not to turn hardware acceleration on or off, you could always experiment by enabling it for a short time to see if you notice any difference. You can turn it on to see if you can run Discord smoother or turn it off if you are facing frame drops.
How to enable and disable hardware acceleration in Discord?
Once you make the decision, then how can you turn on/off Discord hardware acceleration? It only requires a few simple clicks to enable or disable hardware acceleration in Discord. All you need to do is open it up and go to the settings to find related options.
Step 1. Go to Discord User Settings. Click the right-side icon at your Discord user name in the bottom-left of the software interface.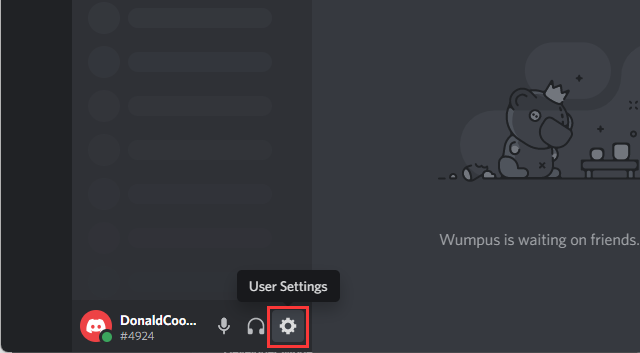 Step 2. Find the APP SETTINGS section and click the Advanced option.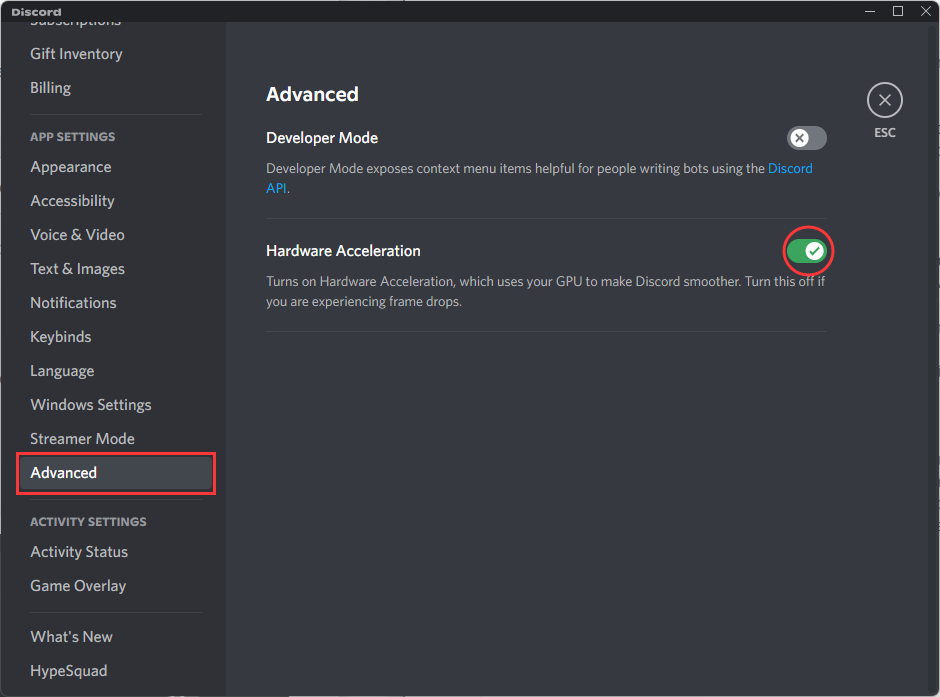 Step 3. In the Advanced right screen panel, click Hardware Acceleration to switch it on or off.
Step 4. Click Okay in the prompted window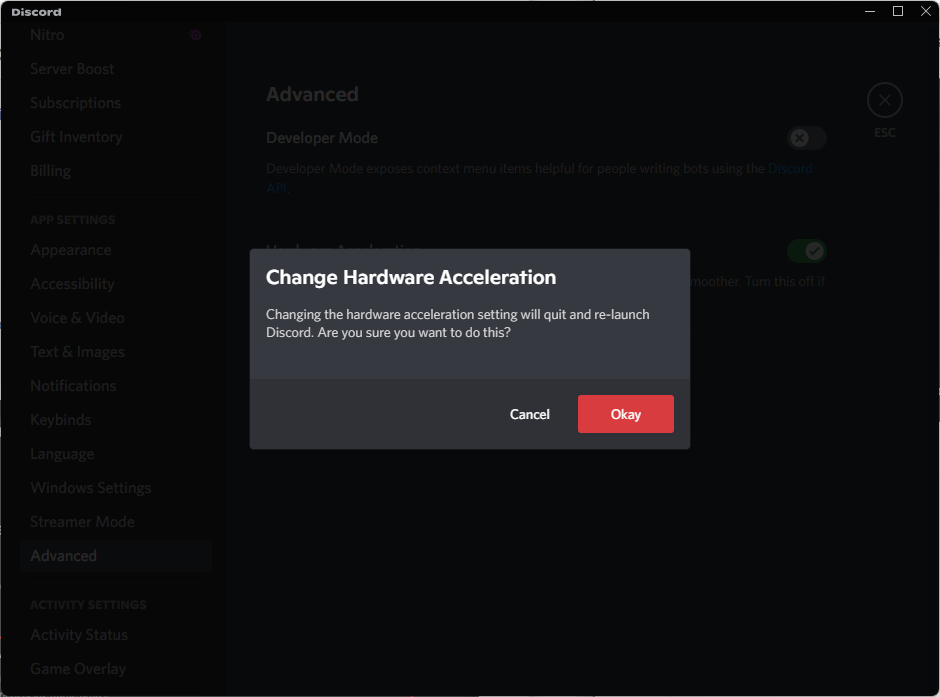 Once it's done, Discord will quit and re-launch to apply the changes.
How to fix Discord hardware acceleration crash?
Some Discord users have reported that they are experiencing Discord hardware acceleration crashes. If you are experiencing this issue, there are a few things you can try to fix.
Method 1: Updating your graphics card drivers
An outdated graphics card driver is one possible reason for Discord crashes when hardware acceleration is enabled. To update your graphics card driver, first, identify the make and model of your card. Then, go to the manufacturer's website and download the latest driver for your card. Once the driver has been downloaded, install it on your computer and restart Discord. This should fix the problem and allow you to use hardware acceleration without crashes.
Method 2: Make sure your Discord is up-to-date
Discord releases regular updates, which can help fix bugs and improve performance. You can find the tiny Discord icon in your Windows taskbar to check for updates and right-click it. Then click on the Check for Updates... button. If an update is available, Discord will automatically download and install it.
Method 3: Turn off hardware acceleration
If Discord is already up-to-date, disabling hardware acceleration is the next thing to try. Hardware acceleration can help improve your voice chat quality, but it can also cause crashes on some system configurations. The operation steps to disable hardware acceleration are the same steps as part two.
Final thoughts
Discord's hardware acceleration feature can greatly help those with slower computers. By using your computer's resources more efficiently, it can free up some processing power and make Discord run more smoothly. If you're looking for a way to improve your Discord experience, I highly recommend giving hardware acceleration a try.