High CPU usage by SoftThinks Agent Service is a concern for many users. So, how do you fix it?
We live in a world where significant game players release processors yearly (AMD and Intel). Therefore, it doesn't take long for hardware to become outdated. As a result, older CPUs from 5-8 years ago become obsolete and begin to face performance issues.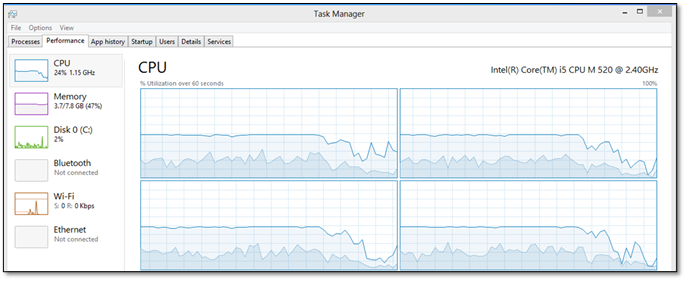 However, SoftThinks Agent Service's service causes high-CPU usage in even the latest computers. So, why exactly does this happen? Moreover, how do you even fix it?
This article will help you understand what SoftThinks Agent Service is and why it uses a high percentage of your CPU. And we'll talk about a couple of ways to work around it and fix it. So, let's dive right into it.
What Is SoftThinks Agent Service
Dell computers offer various in-built services in their Laptops and PCs. One such service is SoftThinks Agent Service, which is a collaboration with a company of the same name. This service creates a backup of the system files on a PC or Laptop.
Therefore, restoring a dell computer to its former or best restore point is vital. It's particularly helpful when Windows runs into issues such as lags or corrupted files. In many cases, it's a secondary part of Dell's DataSafe Local Backup Utility.
And, since it's a background service, it's not as easy as simply turning it off or on, as it works in the background of your computer. However, this utility has recently caused many issues with Dell computers.
The biggest problem that users have faced includes facing slowed PCs and Laptops. So, when they open up the Task Manager, all they see is high CPU usage. So, let's keep digging to find out why that happens.
Why SoftThinks Takes up High Disk & CPU Resources
SoftThinks is a backup utility, and it'll eat up your Ram and CPU whenever you run a backup utility. But, most of all, it'll also impact your drive usage. But, since this isn't a primary backup utility, it doesn't manage stress well on the CPU.
In other words, instead of creating backups in bits and pieces, it does it all at once—causing the CPU and Disk usage to go higher in Task Manager, like this: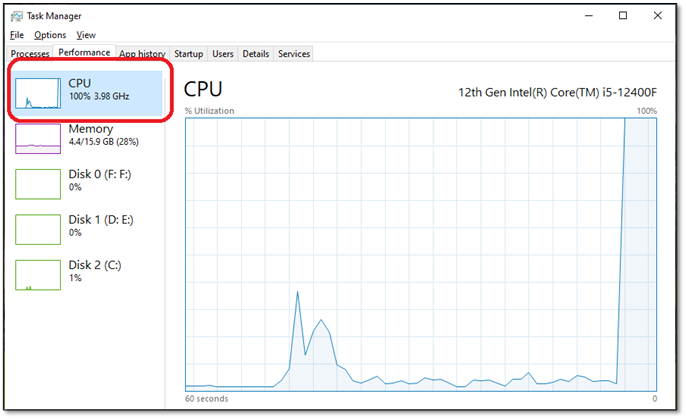 And, in services and startup settings, SoftThinks Agent Service is set to start up with Windows by default. Therefore, your PC is going to run it as soon as you log in. That's one of the main reasons it takes up all the CPU and disk usage.
Because it starts before any other services and doesn't allow the resources such as CPU, RAM or Disk to be allocated to other devices. Hence, you will see 100% CPU usage in the Task Manager as soon as you log in.
How to Fix SoftThinks High Disk & CPU Usage
Now that we know what SoftThinks Agent Service is, let's talk about the ways to fix it. It's a service that you can get rid of and allow your computer some breathing room. So, we're going to explore two main methods of fixing this issue. So, let's dive right into it.
Method 1. Disable SoftThinks Agent Service
The first and perhaps the most viable way to ensure SoftThinks Agent Service doesn't take up all the CPU is by disabling it. In order to do that, you will disable this service by heading into Window's designated Service dashboard. Here's how:
Step 1. Press the Start button and type Services
Step 2. Right-click as the Services option pops up and click on "Run as Administrator"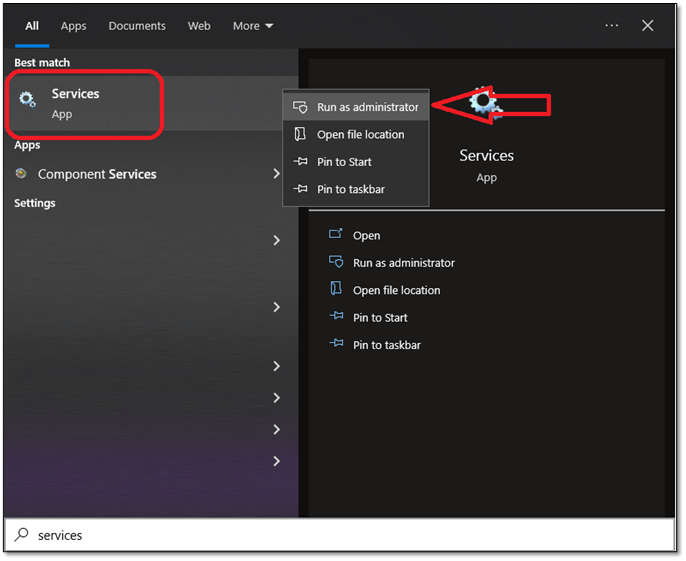 Step 3. Press S on your keyboard until you find SoftThinks Agent Service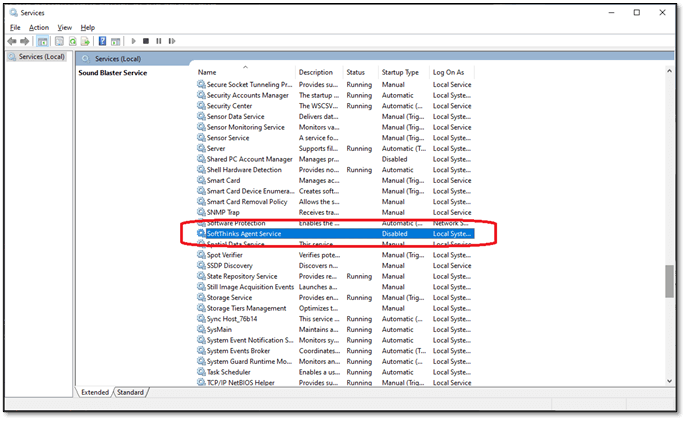 Step 4. Right-Click and click on "Properties"

Step 5. In the following options, pick head in Startup type settings
Step 6. Head to the bottom and select Disabled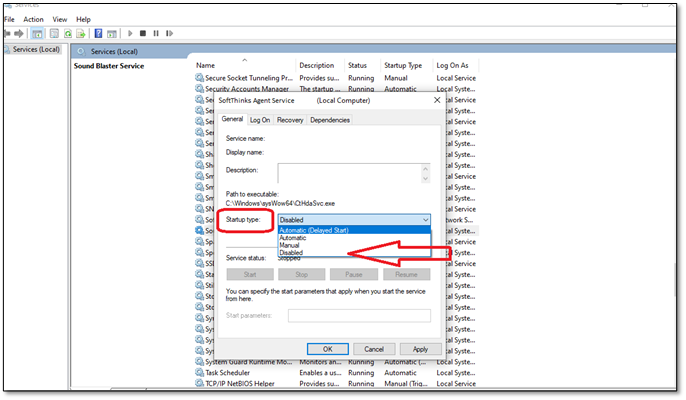 Step 7. Apply your settings, then press OK
Step 8. Restart your PC
Step 9. Done
It's important to note that in this particular screenshot, the Service status options are unavailable, as the service was already stopped:

So, in your case, the service will still be running. That's why you must press the Stop button before disabling it using these steps. Once done, all you'll have to do is restart your PC, and you're done.
Method 2. Uninstall Dell Backup and Recovery Utility
The second method is to uninstall Dell's Backup and Recovery Utility. Now, Windows 11 and 10 have their own Apps and Feature options to uninstall any program. However, it's suggested that you use Control Panel to uninstall Dell Backup and Recovery Utility, like this:
Step 1. Press the Start button
Step 2. Type Control Panel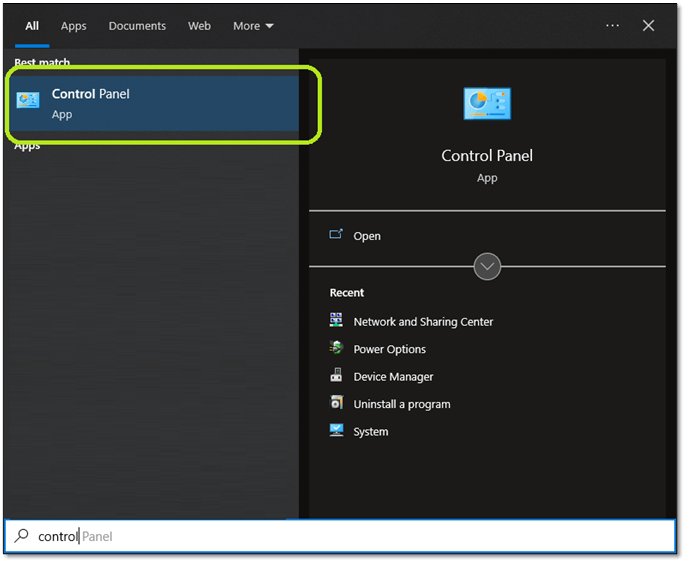 Step 3. Under the Programs option, click on "Uninstall a program"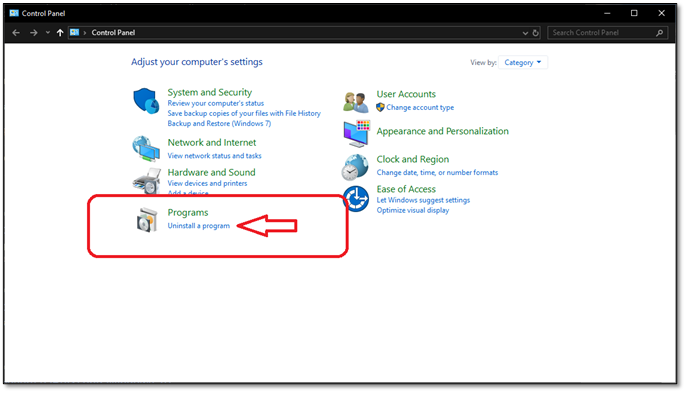 Step 4. Find Dell Backup and Recovery Utility
Step 5. Click on "Uninstall/Change" in the top bar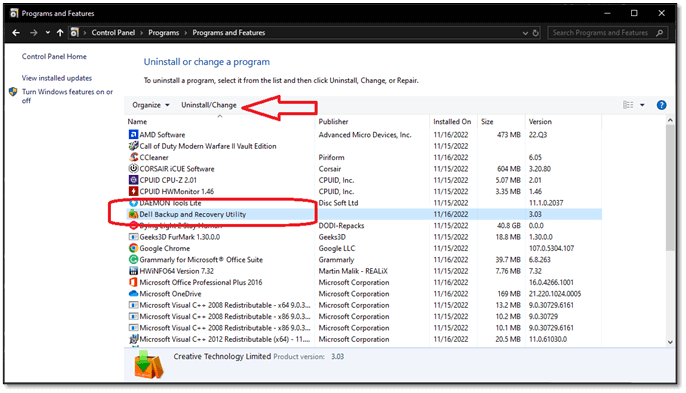 Step 6. Follow the on-screen instructions to complete the uninstallation
Step 7. Wait for the process to finish
Step 8. Done
Once you restart your PC, you will find that the Dell Backup and Recovery Utility is gone. And that SoftThinks Agent Service isn't taking up your CPU usage anymore.
Final Words
These are some of the essential methods to get rid of SoftThinks Agent Service and prevent it from using up your CPU. Therefore, make sure you follow these steps correctly. Even though disabling the service will get the job done, we recommend uninstalling Dell Backup and Recovery Utility to ensure that it doesn't enable itself again.
EaseUS Data Recovery Services
EaseUS data recovery experts have uneaqualed expertise to repair disks/systems and salvage data from all devices like RAID, HDD, SSD, USB, etc.