Every single file in your computer has its own file extension. A file extension usually is a three- or four-letter identification that appears at the end of a file name after a period. These extensions provide information about the features and functions of a file. For example, a PowerPoint presentation file has PPTX at the end after the dot, so it's like presentation.pptx
Extensions give your computer information about the software needed to open them. For example, when you double-click on a presentation file, Windows automatically opens it in PowerPoint. Some common file extensions are: .jpg .jpeg .docx .mp3 .pdf etc.
But there are times when a file doesn't have an extension, and when you try to open it, windows isn't really sure which program it's supposed to use to open it. In this case, you get a suggestion bar that will give you some program suggestions.
Why Do Some Applications Have Files with No Extensions?
Generally speaking, Windows does not show file extensions by default. To see them, you must enable the setting in File Explorer. If you do not see the extension, you have the function disabled.
However, some application files do not have file extensions. They're mostly files found in the installation folder of the program. These files are mostly plaintext, especially if they are all capitals and not executable.
How to Open Files without Extensions in Windows 11?
In Windows 10 and 11, file extensions are often hidden because tampering with file extensions might cause harm and leave a file permanently damaged.
When it comes to opening files in Windows, there are three ways you can do it.
Double-click the file you wish to open.
Right-click the file and choose Open.
Choose the file you wish to open and press Enter.
But none of these methods are useful when dealing with a file without extensions. If you know what sort of file you downloaded or transferred to your system, you may modify its extension manually to allow Windows to associate it with the correct software. To do so, you must make extensions visible.
If you're using Windows 11, follow these steps:
Step 1. In the taskbar, tap the File Explorer icon.
Step 2. When you see the File Explorer window's Quick Access view, go to the top and click View.
Step 3. Select "Show" > "File Name Extensions" from the View menu that opens. And that's it.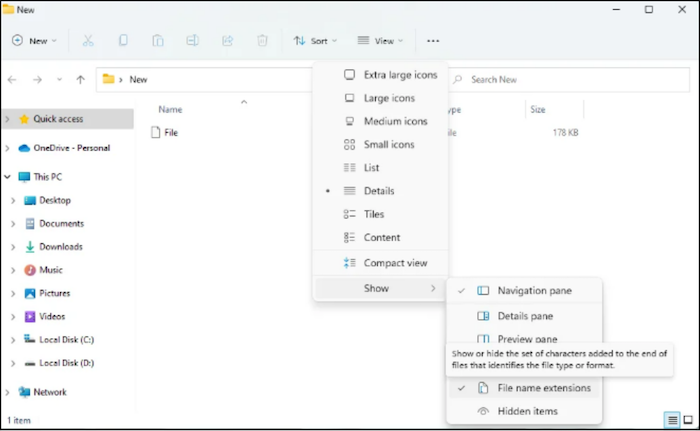 Now that the file extensions are accessible, you may alter them as you prefer. Keep in mind that applying the incorrect extension might damage the file beyond repair.
How to Open Files without Extensions in Windows 10?
If you're using a Windows 10, follow these steps:
Step 1. In the taskbar, tap the File Explorer icon.
Step 2. When the window appears, go to the top and select the View tab.
Step 3. Then, check the box next to File Name Extensions. That's all.
Find File Extensions or File Types in Windows
Change the view mode in File Explorer to Details to see the file extension or file type. When you move to the Details view, the file extensions will be displayed in the Type column. The file characteristics can also be used to determine the file extension. Right-click on the file whose extension you wish to know and choose Properties. Afterward, go to the General tab to see what sort of file you have.
If this is a file without an extension, and you also have no idea what it could be, then you'll need third-party freeware to recognize unfamiliar file extensions. Here are some resources to assist you:
1. TrID
TrID is a very effective and well-known file identification. The application is still under continuous development and includes an ever-growing database of file type definitions. This implies that when new file types become available, they will be added to its database.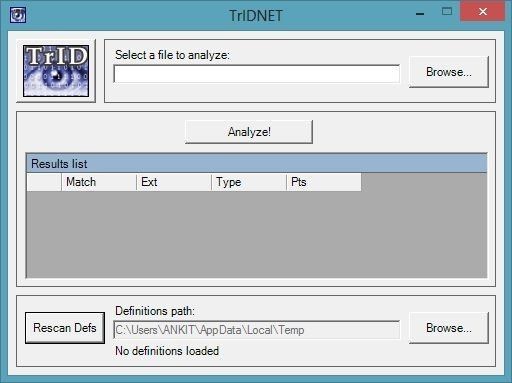 2. Toolsley File Identifier
Toolsley File Identifier is available in web extension and online versions. When using this option, your computer handles the detecting work by utilizing the site's JavaScript tool. This means there are no file size restrictions and no need to be concerned about internet upload speed or harmful activities.

3. DROID (Digital Record Object IDentification)
This utility is unique in that it can detect many unknown files at the same time. Since the UK National Archives created it, many individuals have put their trust in it.
To utilize it, go to the National Archives website and choose the Current Version zipped package.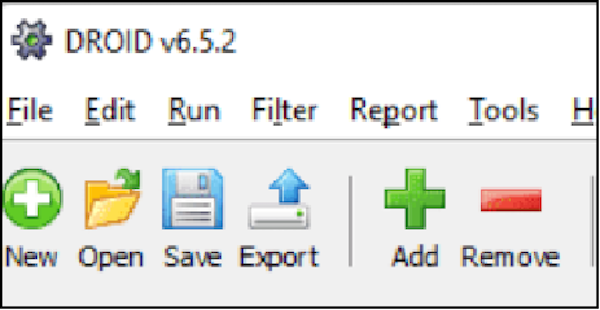 Final verdict
Working with an unfamiliar file format can be frustrating, especially if the file is needed for a time-sensitive task. Unfortunately, Windows cannot tell you what type of file you're working with. But we are certain that the choices listed above will assist you in identifying the file and appending the correct extension to open it.
FAQ
1. Why Is Displaying File Extensions Important?
File extensions instruct the computer how to handle the file and inform them about the program that may open it.
2. How to open files without extension in Python?
The file can be opened normally because Python has no trouble reading files without extensions.
EaseUS Data Recovery Services
EaseUS data recovery experts have uneaqualed expertise to repair disks/systems and salvage data from all devices like RAID, HDD, SSD, USB, etc.