How to install failed Windows update
"To my surprise, I noticed that I have two failed updates in Windows 10 Update history in settings, they're the most recent updates. How do I get the system to reinstall the failed updates? I pressed the Check for updates button but it tells me my system is up to date, making the new update unavailable there."
Microsoft pushes system updates very frequently for the purpose of giving users the best experience with the least bugs. Usually, every update is automatically showing up when it's available in the Windows Update area under Settings > Update & security. By simply clicking Check for updates, the update will run itself and install on your computer.
However, sometimes users may unconsciously think that the update has been successfully installed without checking the update status or the update history, where displays the real update result of update succeeded, failed or cancelled.
That's the problem we'll focus on resolving right now, which is how you're going to reinstall the latest yet significant updates that have failed once or twice. Basically, you got two options to go but both require a preparatory job to ensure 100% safe Windows 10 reinstallation, with all necessary data and system protected. For short, you need a backup solution always before considering a system update or reinstall.
Backup System and Data Before Reinstalling System That Failed
 Warning

Since the next coming options to reinstall a failed system update would be very likely to cause data loss, computer backup is greatly necessary. 
Here's the most recommended Windows backup and recovery solution - EaseUS Todo Backup. It's Windows backup software that supports to backup disk, partition, files and system with a compressed backup image that won't occupy disk storage space a lot. What's more, only one click can easily restore what you've backed up with it.
Step 1. Launch EaseUS Todo Backup on your computer, and click Create Backup on the home screen and then hit the big question mark to select backup contents.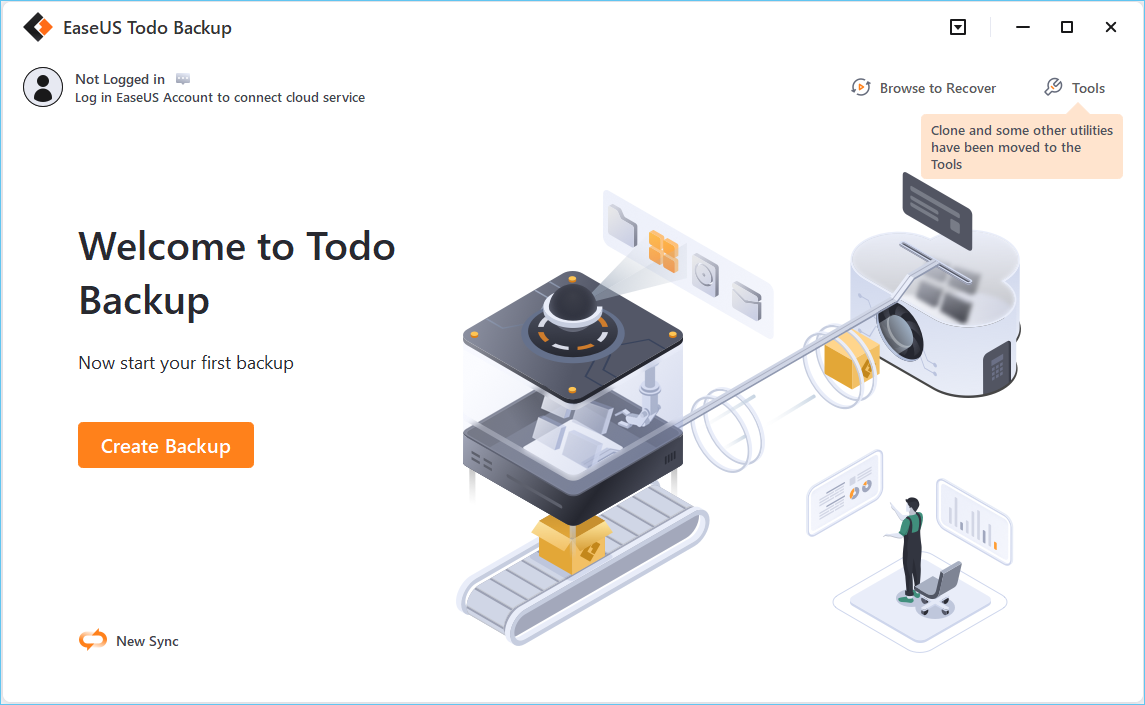 Step 2. To back up your Windows operating system, click "OS" to begin the backup task.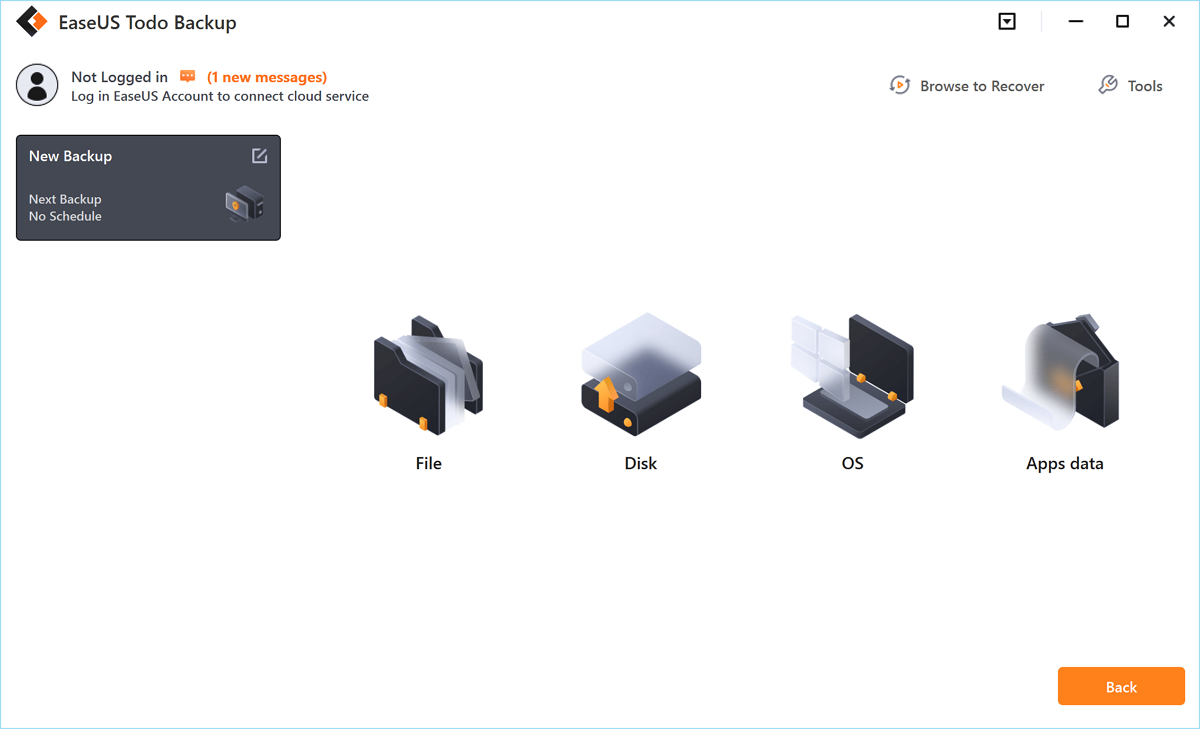 Step 3. Your Windows operating system information and all system related files and partitions will be automatically selected so you don't need to do any manual selection at this step. Next, you'll need to choose a location to save the system image backup by clicking the illustrated area.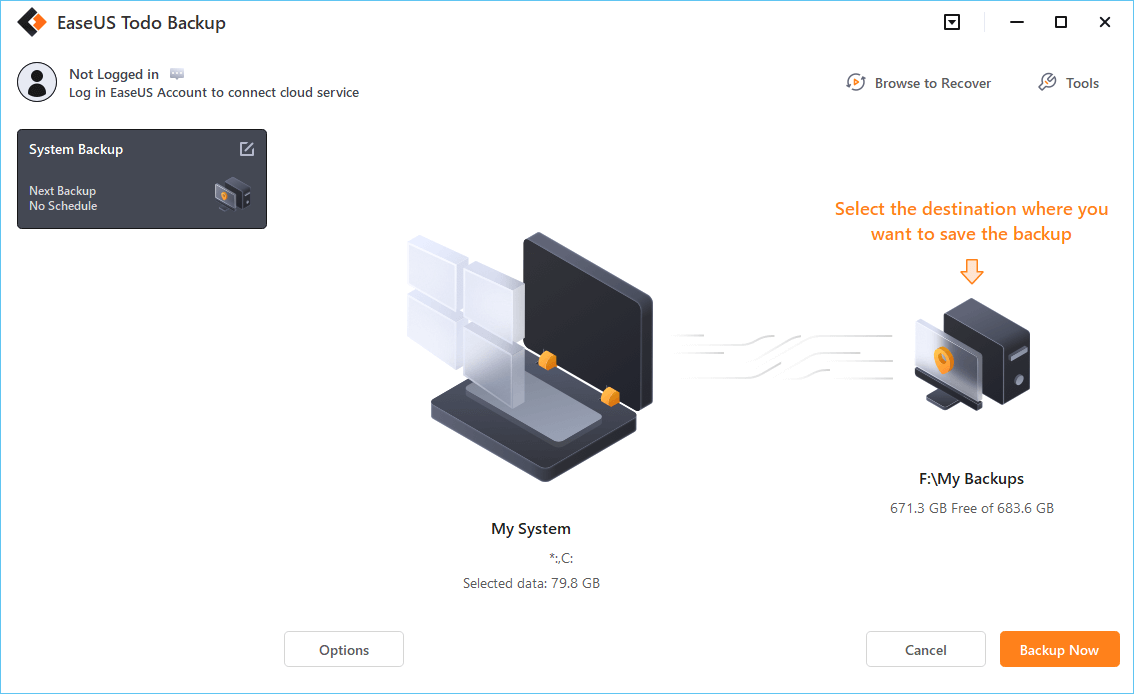 Step 4. The backup location can be another local drive on your computer, an external hard drive, network, cloud or NAS. Generally, we recommend you use an external physical drive or cloud to preserve the system backup files.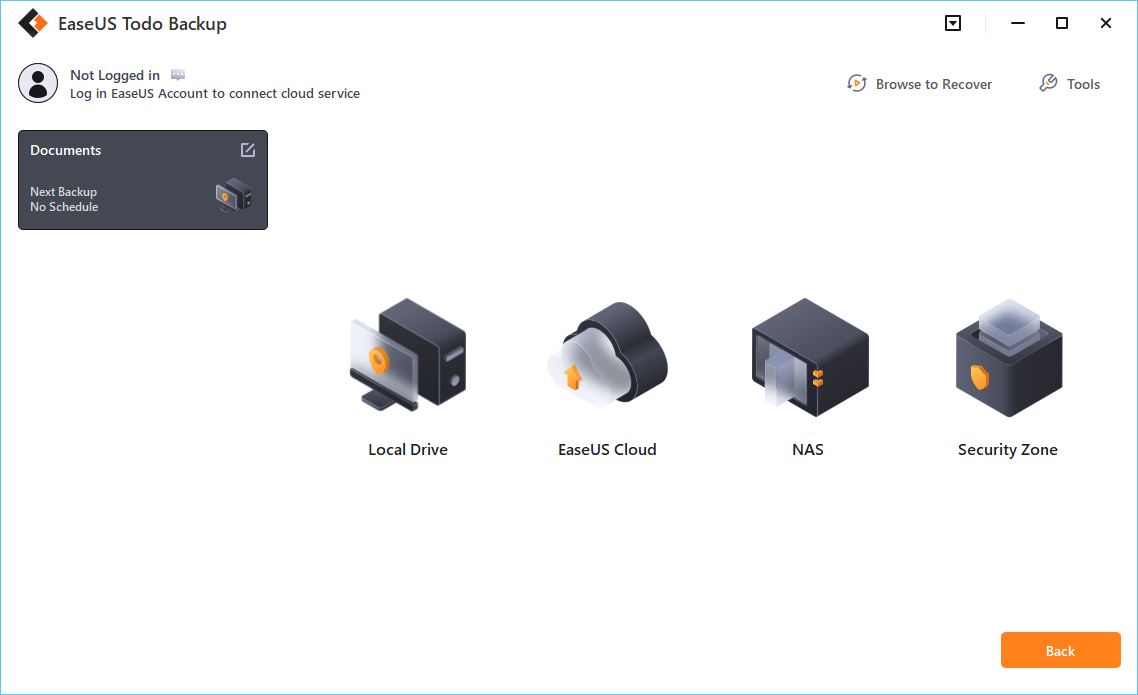 Step 5. Customiztion settings like enabling an automatic backup schedule in daily, weekly, monthly, or upon an event, and making a differential and incremental backup are available in the Options button if you're interested. Click "Backup Now", and the Windows system backup process will begin. The completed backup task will display on the left side in a card style.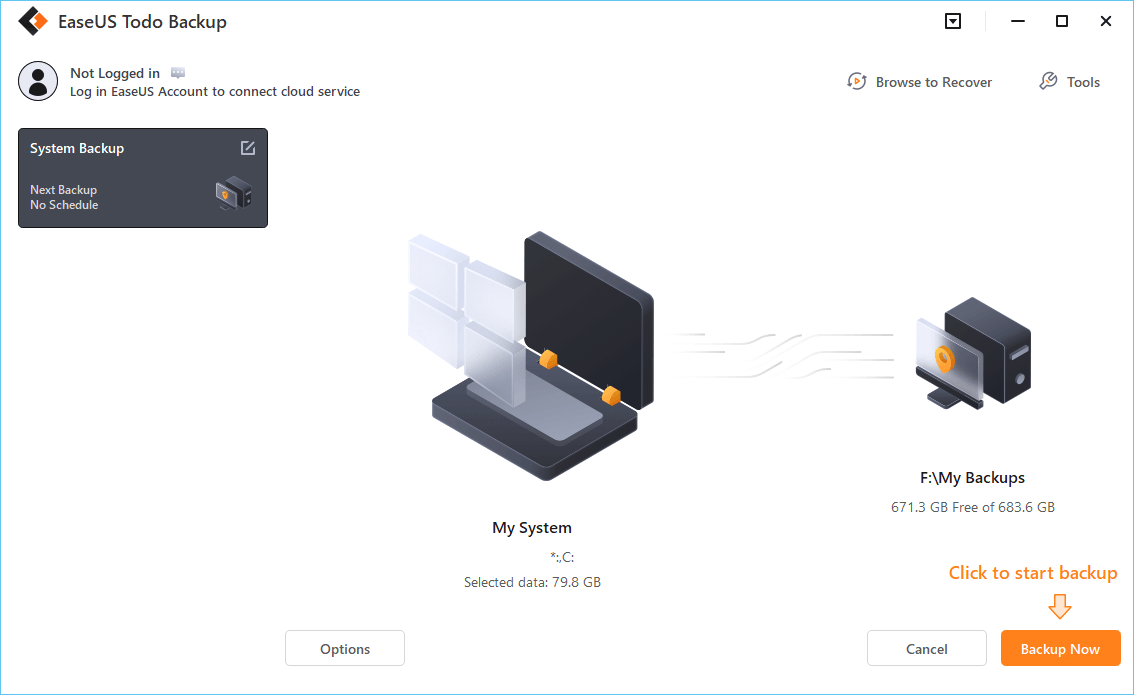 No matter which way you'll choose to resume a system update that has once been interrupted, failed or cancelled, do not skip the procedure of protecting your computer data to the utmost!
Guide: How to Reinstall Failed Windows 10 Updates
Depending on your own preference, choose either of the following options to restart your failed system update even it's no longer available in Check for update button.
Option 1. Rename the Software Distribution folder
This option is somewhat troublesome but has little impact on the computer data. 
Step 1. In the Windows 10 Search box, type: %windir% and Press "OK".
Step 2. Locate the "SoftwareDistribution" folder and rename it as "SoftwareDistributionOld".
Step 3. Next click "Start" > "All Programs" > "Windows Update" > "View update history", there you will see all the updates that have been installed or that have failed to install on the computer. In the Status section, locate the update that failed to install and click the red X so you can find out the particular update build number. For example, KB123456.
Step 4. Go the Microsoft Downloads page and search the update number KB123456 and download it onto your PC.
Step 5. Run the downloaded update file so you can install this update again on your computer.
Option 2. Clean install Windows 10 update
Here we'd like to introduce you a simpler way to clean install Windows 10 system update without requiring a CD or USB recovery drive, which is to reset your computer with everything back to its fresh state. Your data files should be fully backed up before doing this procedure.
Step 1. Go to Settings and click "Update & Recovery".
Step 2. Click "Recovery", tap "Get Started" under "Reset This PC".
Step 3. Choose "Remove everything" and then choose "Remove files" and clean the drive to clean reset PC. 
Step 4. Finally, click "Reset".
Wait patiently until your computer restart, by then you'll have your PC freshly installed with Windows 10. Just go to Settings > Update & security > Windows Update and check if there is an available system update you wish to install.
If you prefer the other way to clean install Windows 10 with a recovery drive, click the link and learn from it.
EaseUS Data Recovery Services
EaseUS data recovery experts have uneaqualed expertise to repair disks/systems and salvage data from all devices like RAID, HDD, SSD, USB, etc.