Have you ever seen a System32 folder on your computer and wondered what it is? Some people think that deleting this folder will improve their computer's performance. But is that the case? In this blog post, we'll answer these questions and more. We'll also guide you on when it's safe to delete the System32 folder and when it's not. So whether you're new to Windows or an experienced user, keep reading to learn more about the System32 folder.
What Is a System32 Directory/Folder
System32 is a folder on your computer that contains critical Windows system files. These files are crucial for the proper functioning of your operating system, and they include things like drivers, DLL files, and EXE files.
The folder is located in the C:\\Windows\\ directory on your hard drive. Although it is hidden by default, you can view it by opening File Explorer and selecting "Show hidden files, folders, and drives" in the View tab. While System32 is an essential part of the Windows operating system, it can be infamous for causing errors.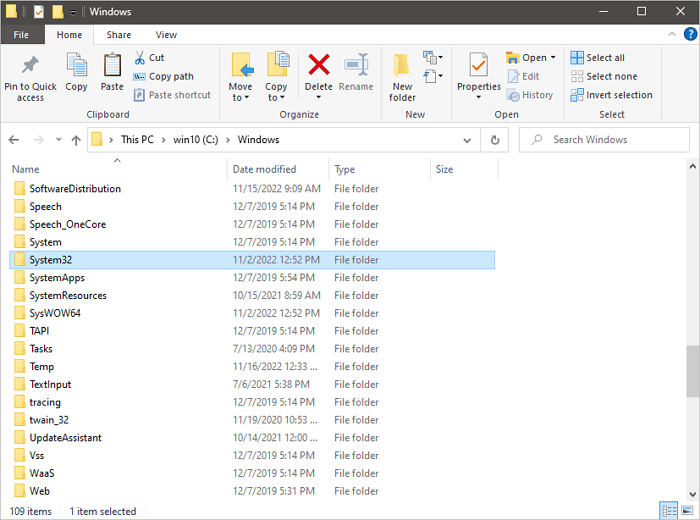 One common error is the "DLL Hell," which occurs when there are multiple versions of the same DLL file ( Dynamic Link Library) in System32. This can cause conflicts and make it difficult for programs to run correctly.
Another System32 error is known as the "Startup repair loop". This occurs when System32 tries to load a file that doesn't exist, resulting in a continuous cycle of loading and reloading.
While System32 errors can be frustrating, they can usually be fixed by reinstalling the affected files or running a System File Checker (SFC) scan.
What Happens If You Delete the System32 Folder?
Deleting the System32 folder is a bad idea. Even if you're trying to delete a virus, you could end up doing more harm than good. If you delete the System32 folder, your computer will have the following problems:
No longer be able to start up.
This is because many critical system files are stored in that folder. Without those files, your computer won't be able to boot up properly.
Your computer will crash.
You'll have to reinstall Windows 10. Even if your computer doesn't crash, you'll probably experience many problems.
In fact, deleting the System32 folder is often used as a prank because it can cause so much havoc. So, what happens if you delete the System32 folder? Please don't do it!
0:32 What is System32
2:00 System32 VS System64
6:01 What happens if you delete System32
How to Delete Windows System32 in Windows 11/10/8/7
While it's not possible to delete the Windows System32 folder, it is possible to delete its contents. However, doing so is not recommended, as it can lead to errors and instability in the Windows operating system. If you're absolutely sure you want to delete the contents of System32, here are the steps to delete the System32 folder with CMD.
Step 1. Click the start icon and search for Command Prompt.
Step 2. Select "Run as administrator".
Step 3. Type del /s /q C:\Windows\System32\* and hit "Enter".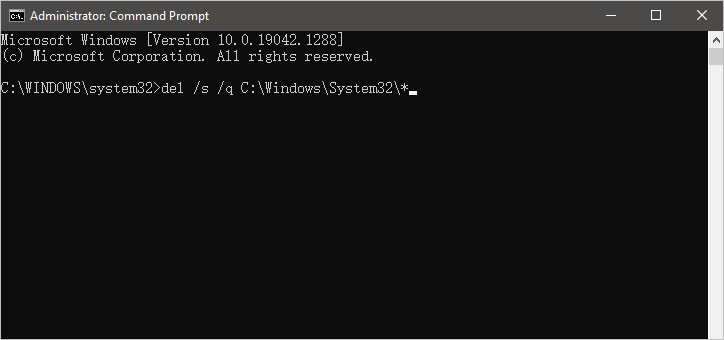 This will delete all files and folders within System32
Step 4. Type rd /s /q C:\Windows\System32 and press Enter.
This will delete the System32 folder itself. Keep in mind that deleting System32 is not reversible, so make sure you want to do this before proceeding.
How to Recover Deleted Windows System32 Folder/Files
You should keep the Windows System32 folder. It could cause startup errors if you have deleted the System32 folder and want to get it back. You can turn to the best data recovery software. EaseUS Data Recovery Wizard is a reliable and effective data recovery software that can recover lost, deleted, or formatted data from your PC, laptop, or external storage devices. It has a well-designed interface that is easy to use, even for users who need to be tech-savvy.
Recover deleted files from external storage devices such as USB drives and memory cards.
Support data recovery in Windows 11/10/8/7 and macOS 13.0 ~ OS X 10.9.
Retrieve lost files after a Windows update, system crash, and virus attack.
EaseUS hard drive recovery software is an excellent choice for anyone who needs to recover lost data. The software is easy to use and comes with some great features that can be very helpful in certain situations. Download this software and recover deleted System32 folder in Windows 11/10/8/7.
Step 1. Choose the exact file location and then click the "Scan" button to continue.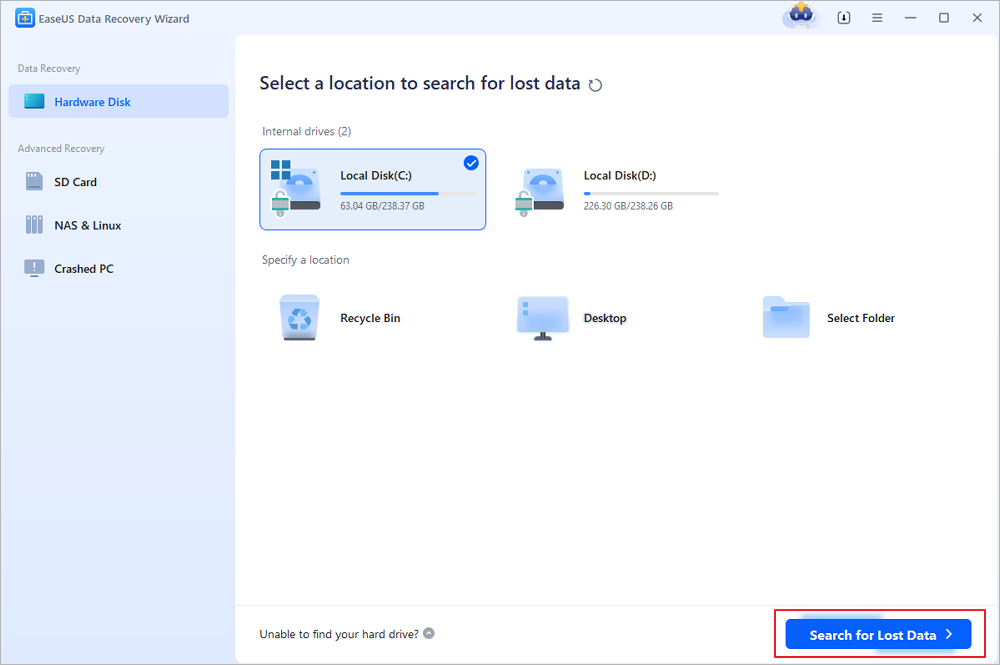 Step 2. After the process, select the "Deleted Files" and "Other Lost Files" folders in the left panel. Then, you can apply the "Filter" feature or click the "Search files or folders" button to find the deleted files.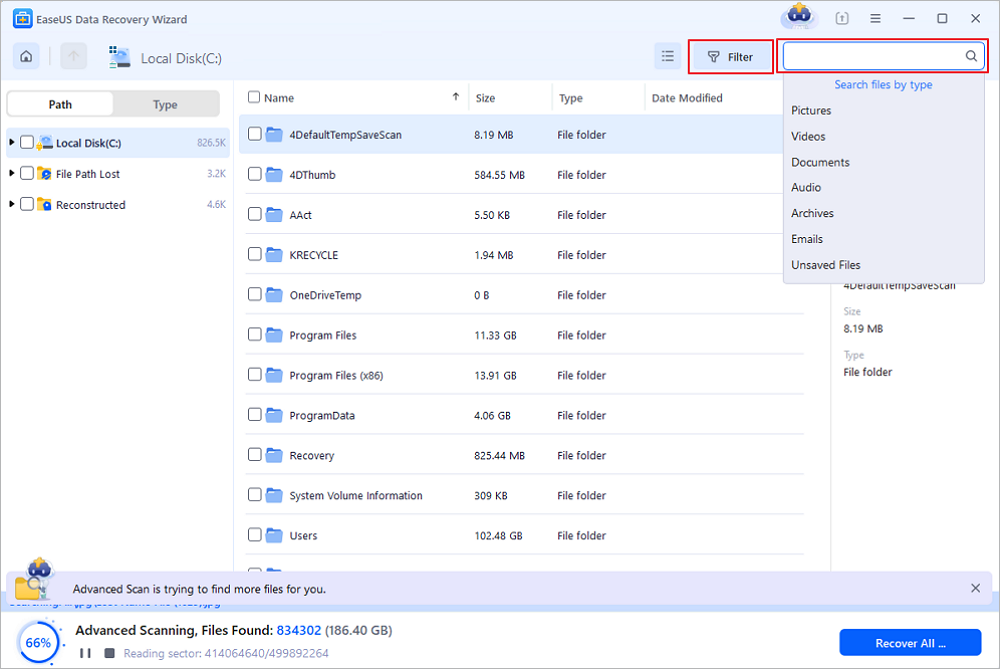 Step 3. Click the "Recover" button and save the restored files – ideally, it should be different from the original one.
Conclusion
This article helped clear up any confusion about the System32 directory and what it does. As a reminder, we do not recommend deleting this folder or any of its files as it can lead to significant problems with your computer. If you have accidentally deleted something from the System32 folder or if you need to recover lost data, there are ways to do so. However, we suggest working with a professional data recovery tool to avoid further damage to your system. Have you ever deleted something from the System32 folder on accident? How did it affect your computer?
Delete System32 FAQs
As a general rule, we recommend not deleting this folder or any of its contents, as doing so can render your computer unusable. If you still have confusion, read the questions and answers below to get help.
1. Do you need System32?
Yes. System32 is the name of a folder used by Windows 11/10/8/7. The directory holds essential files that are crucial for the normal functioning of Windows, so it should never be deleted.
2. Is there a way to reinstall System32?
Yes, you can reinstall System32 with the following steps.
Restart your PC.
Keep tapping the F8 Button until a menu appears.
When the menu appears, use the UP and DOWN arrow keys to select the "Last known good configuration" option.
Once selected, press Enter.
Your PC should now reinstall the "last known good configuration file".
Restart your PC and see if the problem has been solved.
3. How to fix the System32 error in Windows 10?
You can repair corrupted System32 with these solutions:
Fix 1. Restore corrupted registry via Easy Recovery Essentials
Fix 2. Reboot a PC into Last Known Good Configuration
Fix 3. Check the disk file system with the CHKDSK utility
Fix 4. Restore the registry manually
EaseUS Data Recovery Services
EaseUS data recovery experts have uneaqualed expertise to repair disks/systems and salvage data from all devices like RAID, HDD, SSD, USB, etc.