| Windows 11 22H2 Download | Step-by-step Troubleshooting |
| --- | --- |
| 1. Windows Insider Program | Check for the Select edition section and choose Windows 11...Full steps |
| 2. Download from UUP Dump | UUP Dump is entirely safe for ISO image download...Full steps |
| Bonus Tip: Burn an ISO File on a USB | Burning an ISO file to USB means you can reinstall...Full steps |
While there is no official way to download Windows 11 22H2 ISO file, you can get the file using the Windows Insider program or download it from the UUP dump. The Windows 11 22H2 ISO file is an expected version update of Windows 11 released in October 2021, but the official update is not expected until August 2022.
Hence, we recommend users carry a backup before downloading the available version updates. Remember that it is still under development and might be lacking some features. Keep reading to see methods to download Windows 11 22H2 ISO files for your computer.
Free backup files, disks, and OS with a few clicks.
Instant backup files recovery - to anywhere you want
Backup before Windows update to avoid data loss
Method 1. Go to the Windows Insider Program
The Windows Insider Program is an online testing community for Windows users with a valid Windows 10, Windows 11, or Windows Server license. It is an open testing platform for registered members to access pre-release builds, usually available only to software developers.
For example, the Windows Insider Program members can download Windows 11 22H2 ISO file before the public release. The aim is to gather feedback necessary for improvements to the Windows software. You can register via a Microsoft account or work email and accept the terms and conditions.
How to download Windows 11 22H2 ISO file using Windows Insider Program
Step 1. Open the Windows Insider Preview Downloads page.
Step 2. Sign in to the Windows Insider Program to confirm your membership.
Step 3. Check for the Select edition section and choose Windows 11 Insider Preview (Dev Channel) – Build 22598 from the list.
Step 4. Select Confirm and choose the product language on the next prompt. Click the Confirm button again, and choose the 64-bit download button.
Step 5. The Windows 11 22H2 ISO file should begin downloading.
Method 2. Download from UUP Dump
The UUP Dump is another way to download Windows 11 22H2 ISO file. It is practically easy to use and provides access to downloading ISO files of any Insider Windows 11 or 10 updates. Besides, UUP Dump is entirely safe for ISO image download, and Microsoft trusts it since it only serves to compile the data into a single ISO file.
Note: The UUP Dump allows you to download new Windows releases and upgrade without having to join the Windows Insider Program.
How to download Windows 11 22H2 ISO File using UUP Dump
Step 1. Open the UUP Dump page.
Step 2. Click the Download tab at the top of the page.
Step 3. Check through the available builds and choose from the recent Windows 11 22H2 Insider Preview build that matches your system architecture.
Step 4. A new page appears. Choose the desired language for installation from the bar under Language.
Step 5. Click Next and choose the desired editions from the following page. Press Next to continue.
Step 6. Choose the Download and convert to ISO option from the new page. Also, check the Conversion options to pick your preferences (if any).
Step 7. Select the Create download package button to save the ISO file when you are done selecting.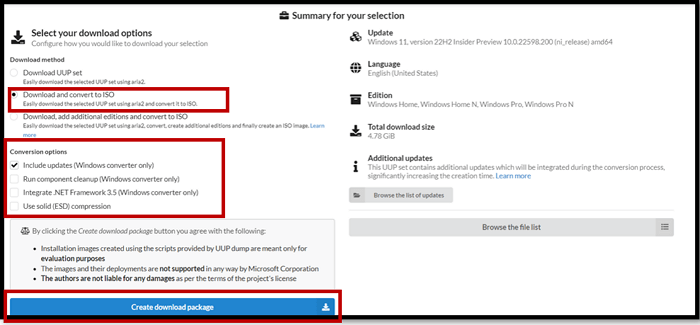 Step 8. A ZIP folder should be downloaded. Open it with File Explorer.
Step 9. Right-click on it and extract the files to your desired location.
Step 10. The folder should be named uup_download_windows.cmd, right-click it, and select Run as administrator. UUP Dump should begin downloading the UUP files.
Step 11. Once the download is complete, UUP Dump automatically starts building the ISO. Wait patiently for this process until you see the "Press 0 to exit" text. Press 0 to close the command prompt.
Step 12. A new Windows ISO file is created in the UUP Dump ZIP archive folder you extracted. It contains all selected Windows edition options.
Step 13. Use the ISO file to upgrade to the latest Windows preview version.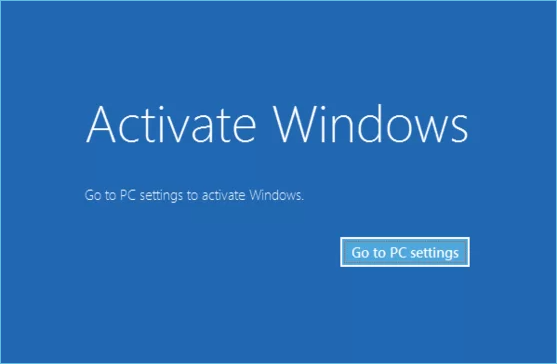 More to Know: Windows Beta Channel vs. Dev Channel
The Beta Channel and Dev Channel are the two major channels for Windows Insider to get access to their Windows ISO update files. For example, they are checking to download Windows 11 22H2 ISO file. However, the Dev Channel is for members interested in immediate Windows updates. The Dev Channel is an initial testing stage, and some updates there might not even get released.
While the Beta Channel offers more stable updates that have been previously tested and are closer to what the final version should be. They are usually part of the next Windows update file.
Bonus Tip: How to Burn an ISO File on USB
One of the many reasons people burn an ISO file to USB is to back up the files/folders. You want an external storage device for the ISO file if the computer crashes or gets corrupted. Burning an ISO file to USB means you can reinstall the Windows ISO file on another computer. It is now saved on your rather than download Windows 11 22H2 ISO file again for quick access.
A quick and effective way to burn an ISO file to USB is using the EaseUS OS2Go tool, and it is easy for anyone to use. Connect the USB to the computer, and EaseUS OS 2Go creates the Windows installation media for you. 
EaseUS OS2Go Features
Run Windows on Mac: install Windows to access your Windows-only apps on your Mac.
Easy interface for beginners: set up a Windows installation drive with quick & simple steps.
Portable backup solutions: use EaseUS OS2Go to back up essential files on your portable USB drive.
24/7 technical support: enjoy excellent professional email support when using EaseUS OS2Go.
Please follow the steps below:
Step 1. The Windows11 builder is integrated with the EaseUS OS2Go software. Click the download button and launch the program after installation.
Step 2. Switch WinToGo Creator to Windows Install Drive Creator. The obtained system information is available on the home screen, and it keeps updating all the time. Apart from Windows 11, Win11 builder also supports you to download Windows 10/8.1.
Step 3. Connect your USB flash drive to the computer. Win11 builder will automatically detect your USB device, so all you need to do is click the Create button.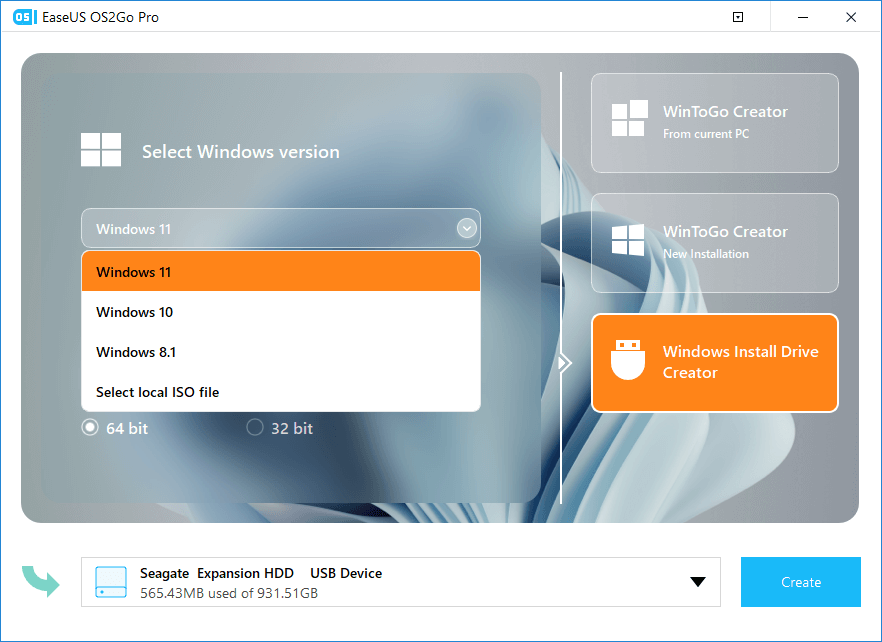 Step 4. The software will empty your USB drive data if it's a used one. Once the downloading process begins, wait there until it finished or leave for a while to do you own job.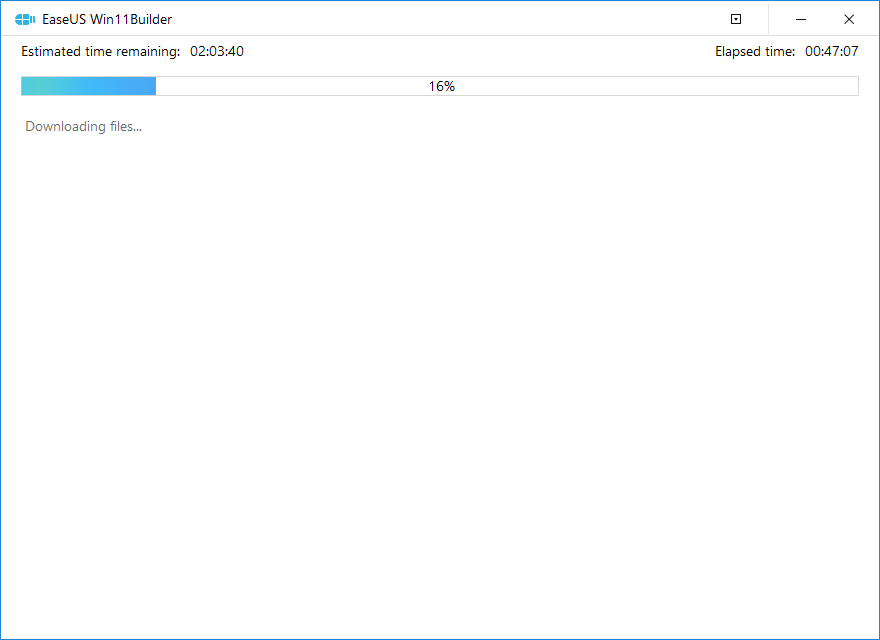 Step 5. After successfully downloading the Windows 11 iso image file on the USB drive, start to install Windows 11 from the bootable USB drive on your computer by following the installation wizard step by step.
Conclusion
We have considered two methods to download Windows 11 22H2 ISO files: the Windows Insider Program and Download from the UUP Dump. Both are very effective, although the UUP Dump provides access to the Windows updates without registering under Windows Insider.
However, the Windows Insider Program is best if you want to be frequently updated about subsequent releases. You can register as a Dev Channel or Beta Channel member. Also, ensure to back up after downloading the Windows 11 22H2 ISO file. The EaseUS OS2Go application is an excellent tool for such backups to a portable USB drive.
Daisy is the Senior editor of the writing team for EaseUS. She has been working in EaseUS for over ten years, starting from a technical writer to a team leader of the content group. As a professional author for over 10 years, she writes a lot to help people overcome their tech troubles.
Written by Gemma
Gemma is member of EaseUS team and has been committed to creating valuable content in fields about file recovery, partition management, and data backup etc for many years. She loves to help users solve various types of computer related issues.
Taking everything into consideration, we can say that EaseUS Todo Backup Home can offer you a little extra sense of security with a set of advanced tools. The interface provides quick adaptation, every process guiding you all the way through so you don't get stuck or further damage your system rather than keeping it safe.

 Read More

EaseUS Todo Backup Free lets you create backups of your important files or your entire computer through its streamlined interface. Just choose the backup type you'd like to get started, and let the program do the reset.

 Read More

EaseUS includes all the features I expect from backup software like versioning, incremental backups, and scheduling. For more advanced users, EaseUS allows you to install a pre-boot environment onto your hard drive so you can use it to restore files without burning a CD or putting it on an external USB drive.

 Read More

EaseUS Todo Backup
Smart backup tool for your files and entire computer in Windows 10/8/7.
Install Windows on Multiple Computers at Once? No Problem!
Learn how to install Windows 11/10/7 and special programs/software on a batch of computers. Use 10 minutes to do the 10 hours work without making a single mistake!
Get Free Solution!