Microsoft Health Update Tools pops up every now and then on computers. So, what exactly is it?
Microsoft has a myriad of services and processes. These services allow Windows to operate as we know it. It includes background services and things that ensure the upkeep of your computer. This, of course, includes the safety and security of your computer.
People wonder whether Microsoft Health Update Tools is a virus or scam of some sort. This variant rarely crosses their minds or eyes because they have heard of Microsoft Update. But, it's not a scam, nor is it a virus.
It's a legitimate program by Microsoft for your Windows to work properly. So, it's important to address its abilities and operations. This article will define its key traits and what it does. Besides, what would happen if your computer didn't have it? So, let's keep digging.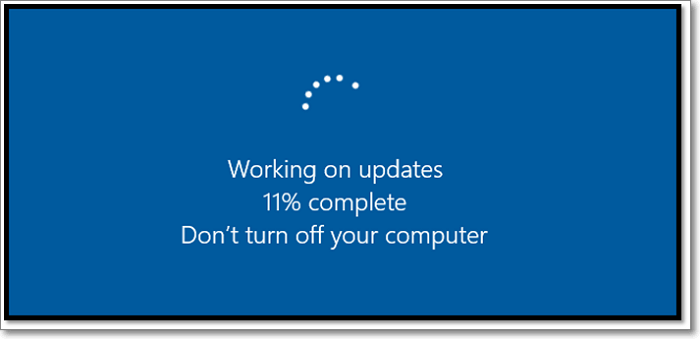 What Is Microsoft Update Health Tools?
Let's define the topic at hand first. Microsoft Health Update Tools is a collection of necessary tools deployed to the Windows operating system through Microsoft updates. It became a separately apparent name after Windows 10 and its many builds.
Before that, it was just a package present within Microsoft updates. However, the initial Windows 10 RTM lacked it as well. It only started after the Windows Build version 1507, up until the latest 20H2.
So, if your computer has any of the Windows 10 versions between those, or Windows 11, it's bound to have it. Its branch Windows Update Health Service also works with it to ensure smooth deployment of Windows updates and its pertaining services.
What Does It Do and Why Is It Important?
Now that we know what it is, what exactly does this update do? Is it important or not? First, let's understand the job that Microsoft Update Health Tools does. As mentioned before, it's an important part of Windows updates in general.
It's a key branch that works step-by-step with the main updates. So, when it's working, it ensures:
Your device to stay awake for smooth update installation;
Deal with issues by resetting network settings or other preferences;
Reset the Windows Update database in case the update runs into a problem or error;
Change or shift settings to accommodate incoming updates;
Compress the primary system drive files to create space for important updates;
Repair corrupted or unwarranted updates that might cause problems;
Ensure registry changes to deliver updates smoothly.
These are the primary requirements and abilities of Microsoft Update Health Tools. As you can see, the main job is to ensure the health and security of the updates installed on your PC. Therefore, it's important to understand that it's an essential update element.
It doesn't only ensure that your updates are delivered smoothly by keeping your device up; it also repairs corrupted files or disables them. So, to keep it simple, it's a vital element in keeping your Windows Updates delivery smooth.
Then, it works tirelessly to ensure the updates are installed without any errors and that no settings or other errors get in the way. Therefore, without this additional Windows Update element, it wouldn't be so easy to install updates as it is nowadays on the latest Windows 10 builds and Windows 11.
How to Install Microsoft Update Health Tools?
There are times when people run into problems related to Microsoft Update Health Tools. They think of it as a troublemaker and uninstall it from their Apps and Features settings. However, it's not an issue as it doesn't harm the common Windows operations.
However, it does create problems for any future updates. So, if you wish to install it again, the first thing you'll do is:
Step 1. Press Windows + R on your keyboard
Step2. Type Winver and click "OK"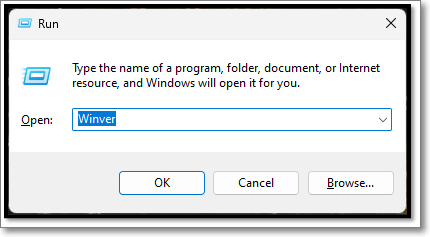 Step 3. Check your Windows versions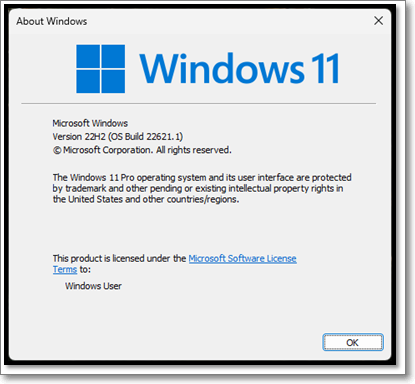 Step 4. Download Windows Update via Microsoft Officials
Once you're done checking the Windows version, you'll have to download the Windows Health Update Tools version accordingly. So, after that, you'll head to the official Microsoft Update Catalogue. Once there, you'll have to ensure two things:
Get the Windows Version right
Get the Windows Update date right
So, after downloading the update, you'll have to install it and have Windows Update Health Tools on your PC again.
Conclusion
These are all the essentials you need to know about Microsoft Update Health Tools. We covered the necessities, including what it does and how you can get it on your PC. Therefore, make sure you have it up and running for smooth updates for your PC.
FAQs
If you have any more questions, then check out the frequently asked questions about Microsoft Update Health Tools:
1. Is Microsoft Update Health Tools In Windows 7 & 8?
No, it's not Windows 7 or 8. It wasn't until 2018 that Microsoft started deploying this additional branch of Windows update.
2. Is Microsoft Update Health Tools necessary?
Yes, it is necessary. It's necessary to ensure your computer downloads and updates Windows updates swiftly and seamlessly.
3. How do I update Microsoft Update Health Tools?
Microsoft Update Health Tools updates itself. However, suppose you don't have it or uninstalled it accidentally. In that case, you can use the aforementioned process to install it again.