Sticky notes user can easily save their essential data on it, but the lack of backup and restore features makes it a little bit tricky to store or transfer the notes to another device. In this article, we will show you different ways to comprehend how to back up Sticky Notes on Windows 11, and you can try it out. Let's dive into the topic right away!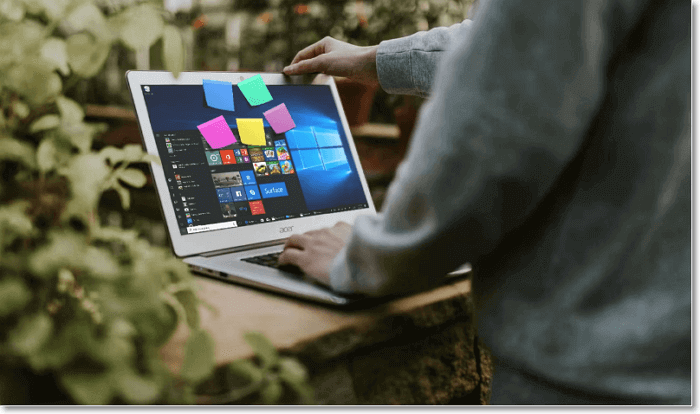 What Is Microsoft Sticky Notes
Microsoft Sticky Notes is a desktop application in Windows computer systems. It is a digital & convenient way to create and pin reminders and type down your instant ideas. The earlier versions of sticky notes do not support pen input methods. 
However, the latest versions of Windows 11 sticky notes are designed with advanced intelligence features that directly accept handwritten text with pen inputs and smartly recognize text and photos. It automatically saves your crucial data, including passwords, document numbers, birthday dates, and many more. 
Why Do We Back Up Sticky Notes 
Sticky notes automatically save the work to reduce your efforts. At the same time, it comes with some demerits, such as it does not backup or restore data in case you lost it. People are unable to use these notes to save and modify as other text files can be moved directly from the system. Thus, for the following reasons, you may want to back up sticky notes in Windows 11.
Use the same Sticky Notes on other devices
Find earlier notes and revert to them
Transfer Sticky Notes from Windows 11 to Windows 10 computers.
How to Backup Sticky Notes in Windows11?
Now, when you know how Sticky Notes help you and why you should back them up, we are providing you with different ways to backup Sticky Notes Windows 11. Let us show you how these work and which method will best meet your needs. 
Method 1. Backup Sticky Notes with EaseUS Todo Backup
Method 2. Backup Sticky Notes with Built-in Tools
Method 1. Backup Sticky Notes with EaseUS Todo Backup
You may wonder that it is challenging and time-consuming to create a backup of Sticky notes Windows 11. However, it is a misconception, and within a few minutes of using EaseUS Todo Backup Home, you will know how to backup Sticky Notes Windows 11 effortlessly. It is a quick, simple, and compatible solution for all windows users with advanced backup options and multiple backup modes. 
Using this reliable backup software, you can backup your Sticky Notes and other data. It is also a proficient solution to ensure your data security, both now and in the future. It facilitates you to backup and restores different versions of files. This way, you can keep your Sticky Notes safe without losing a single file. All its advanced backup features are available for free. It also facilitates people to enjoy real-time and faster backup with numerous scheduling options. All you need to do is create an account to take advantage anytime and anywhere.
Here are the steps you have to follow:
Step 1. Click the "Select backup contents" button to start backup.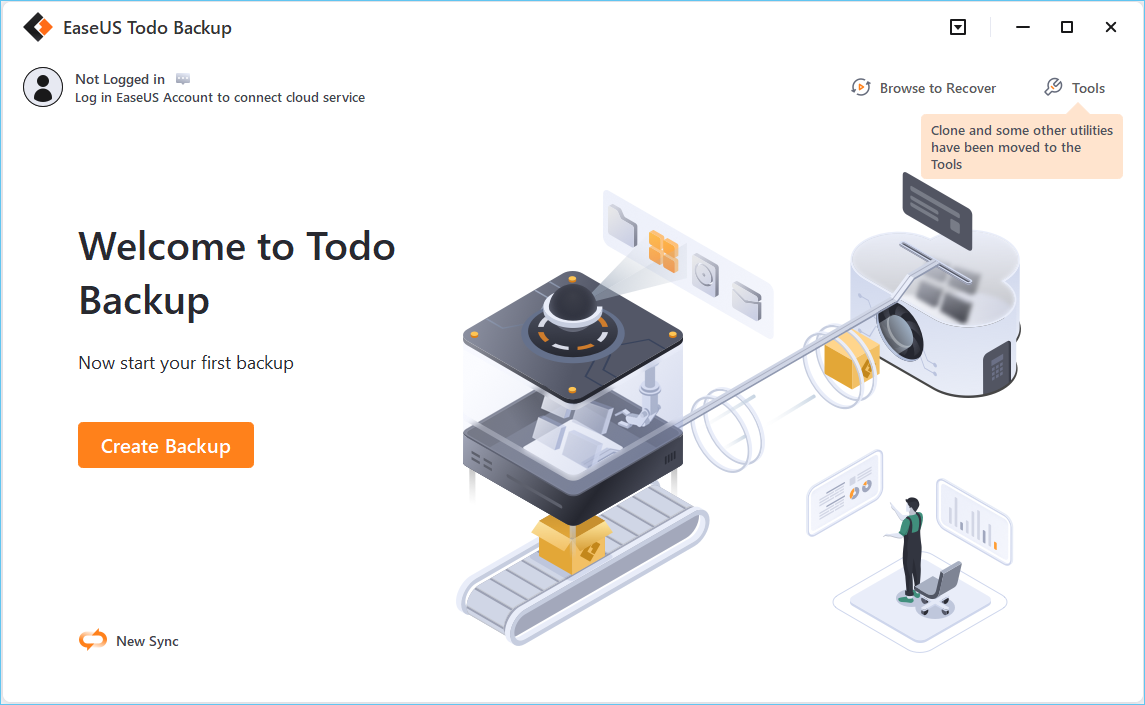 Step 2. There are four data backup categories, File, Disk, OS, and Mail, click File.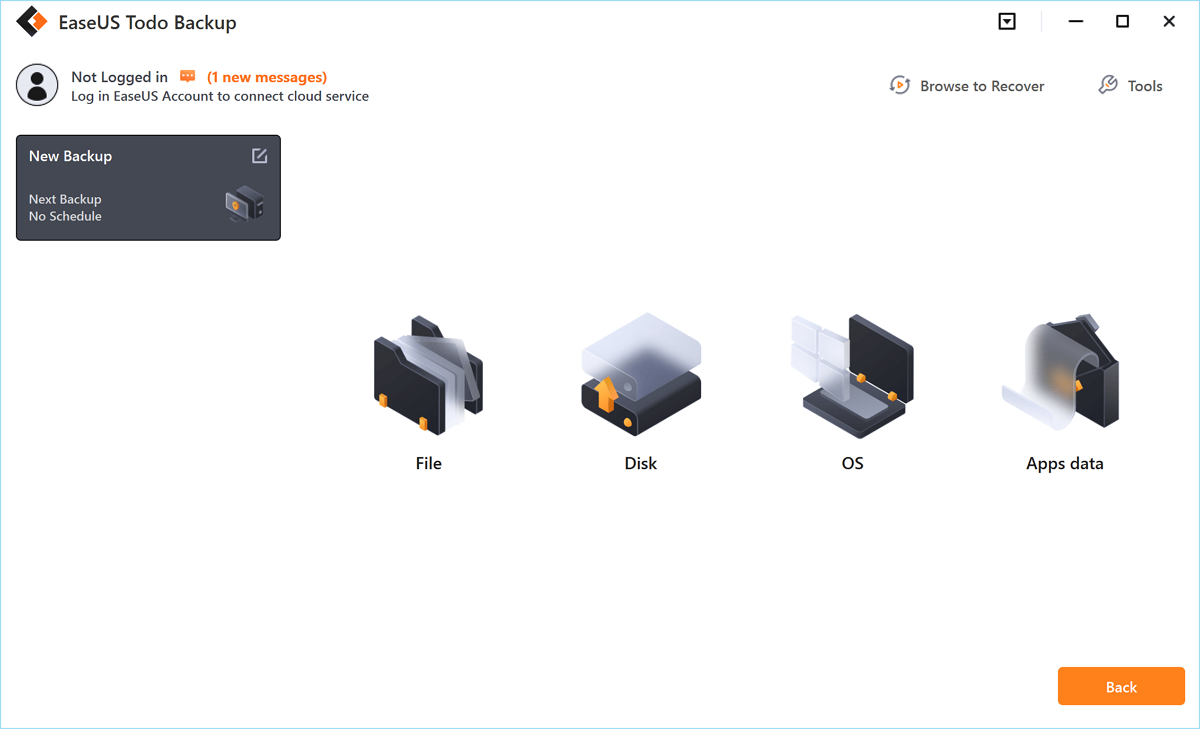 Step 3. Both local and network files will be listed on the left. You can expand the directory to select the files to be backed up.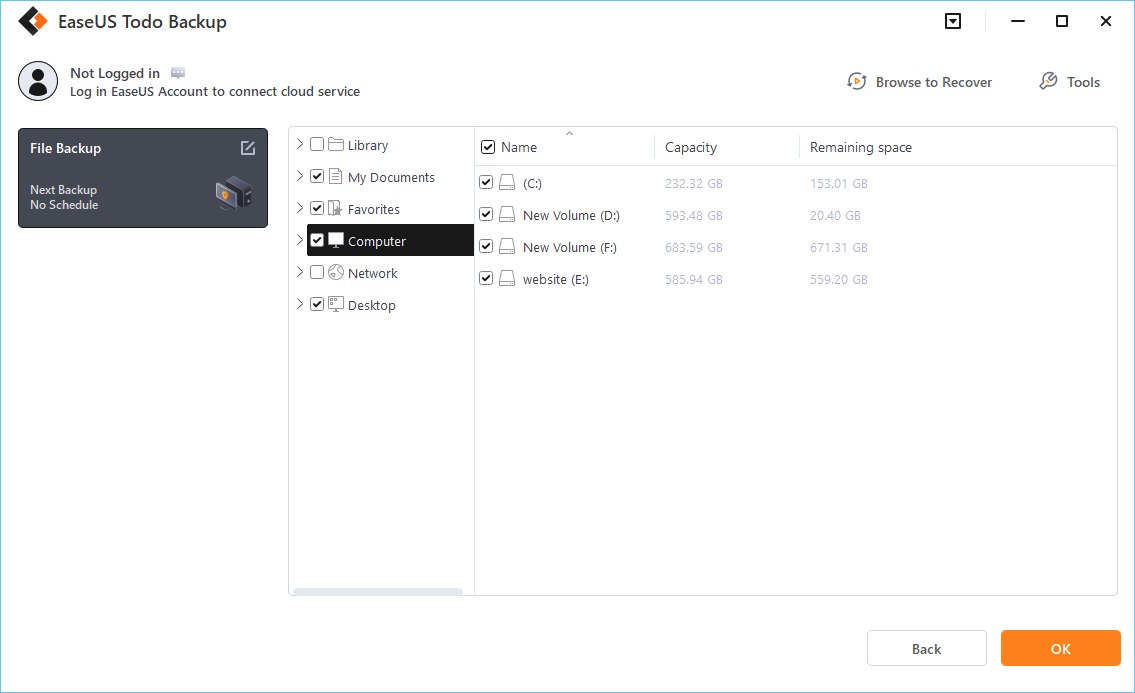 Step 4. Follow the on-screen guide, select the destination where you want to save the backup.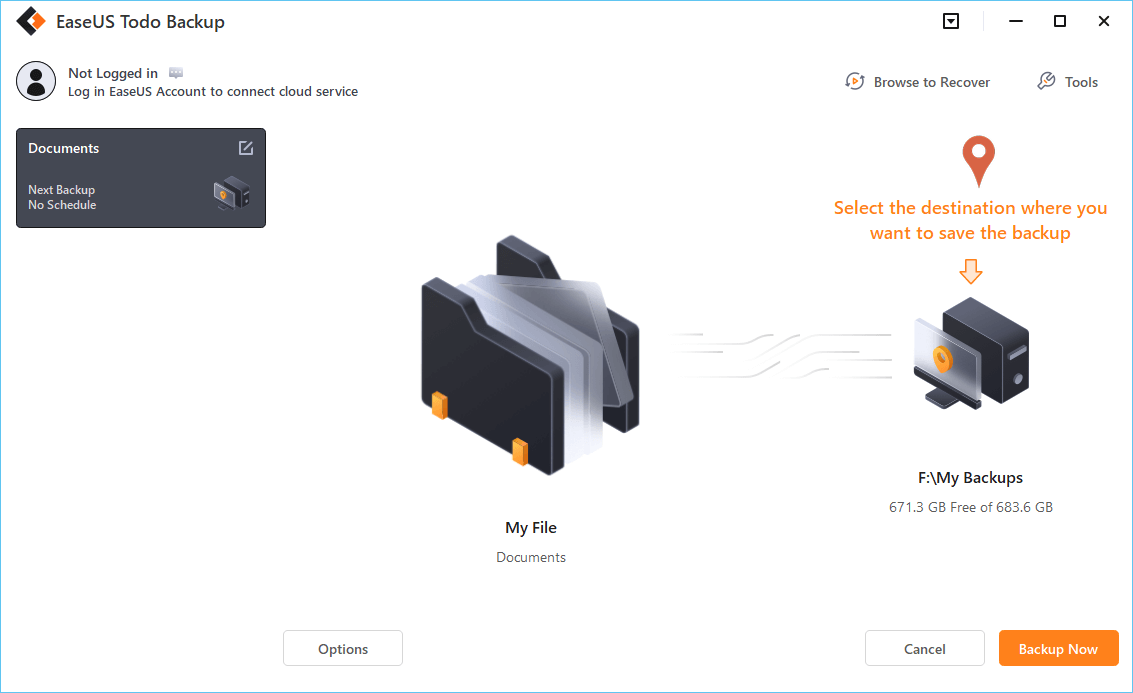 Click "Options" to encrypt the backup with password in "Backup Options", set the backup schedule and choose to start back up at certain event in "Backup Scheme". There are also many other options you can explore, customize the backup task according to your need.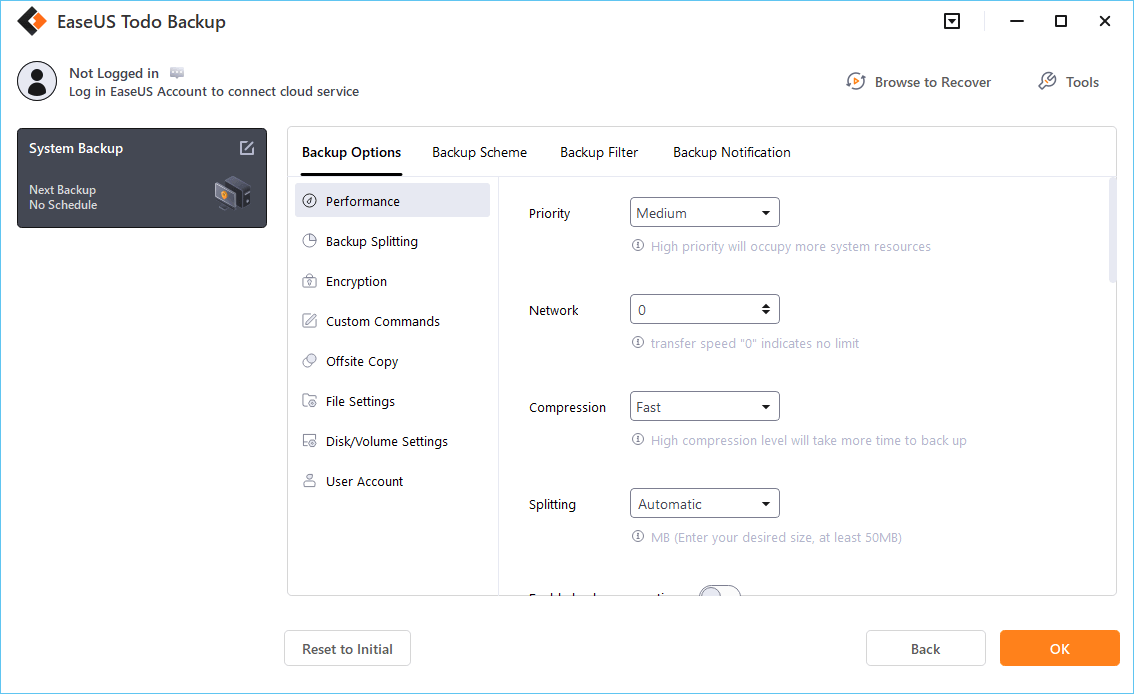 Step 5. You can store the backup to local drive, EaseUS's cloud service, and NAS.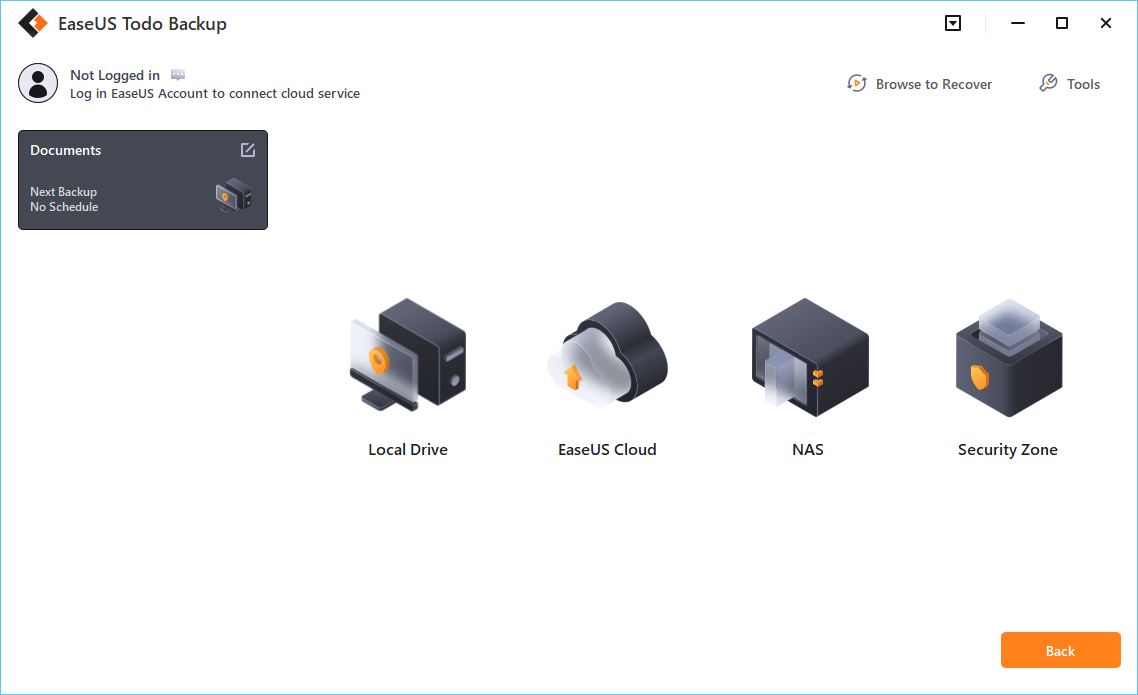 Step 6. EaseUS Todo Backup enables users to back up data to both third-party cloud drive and its own cloud drive.
If you want to back up data to third-party cloud drive, choose Local Drive, scroll down to add Cloud Device, add and login your account.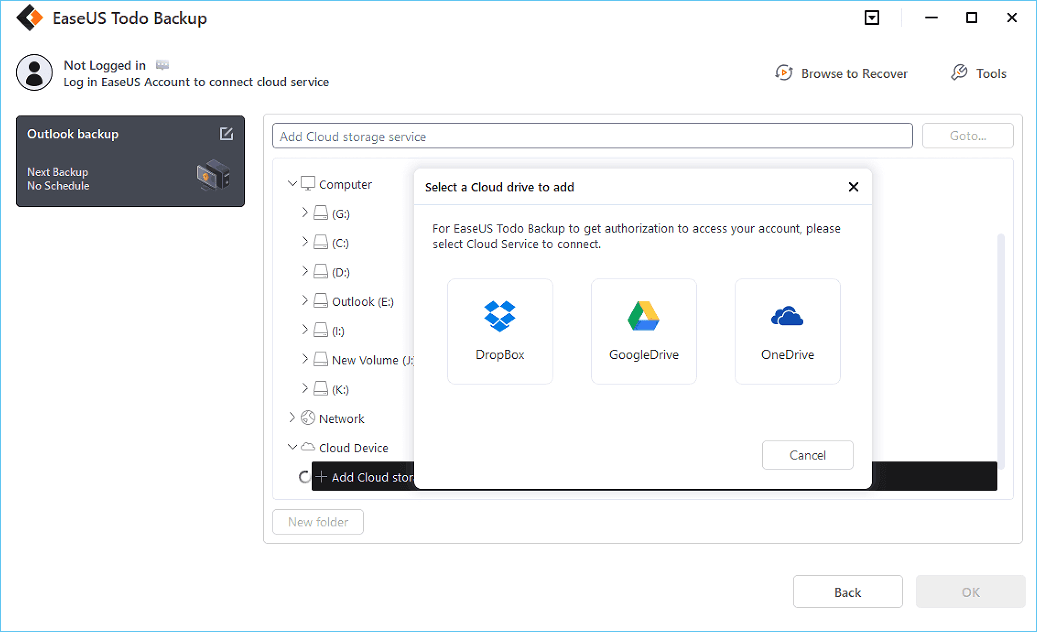 You can also choose EaseUS's own cloud drive. Click EaseUS Cloud, sign up with your EaseUS Account and log in.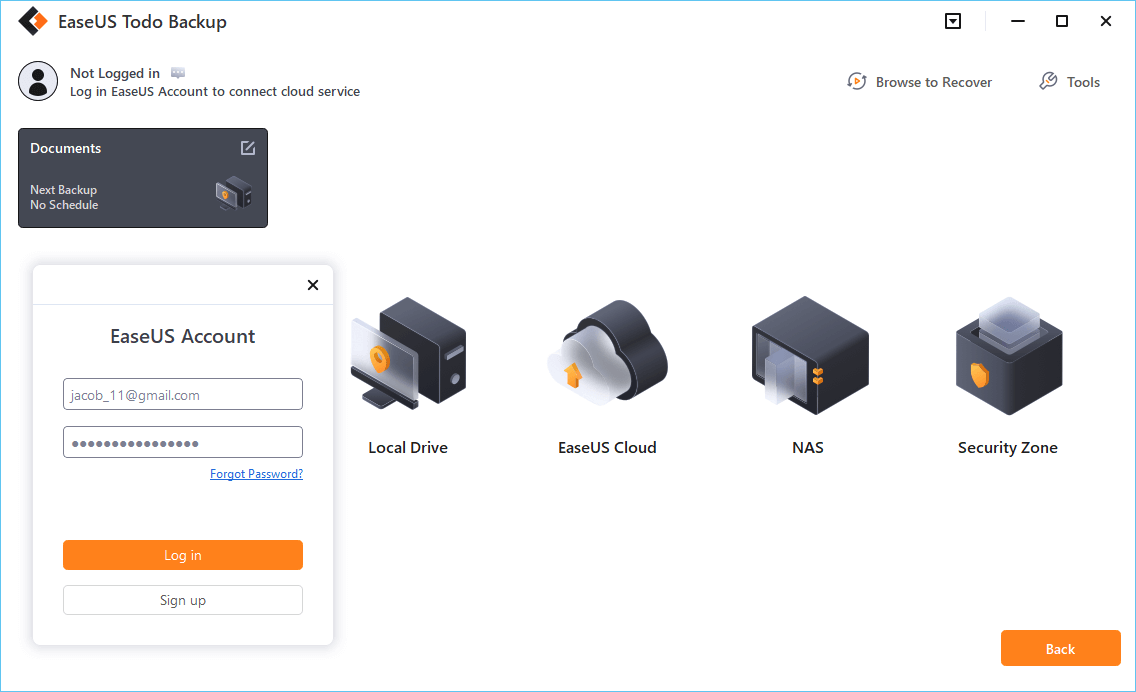 Step 7. Click "Backup Now" to start backup. After the backup task is completed, it will be displayed in the form of a card on the left side of the panel. Right-click the backup task to further manage it.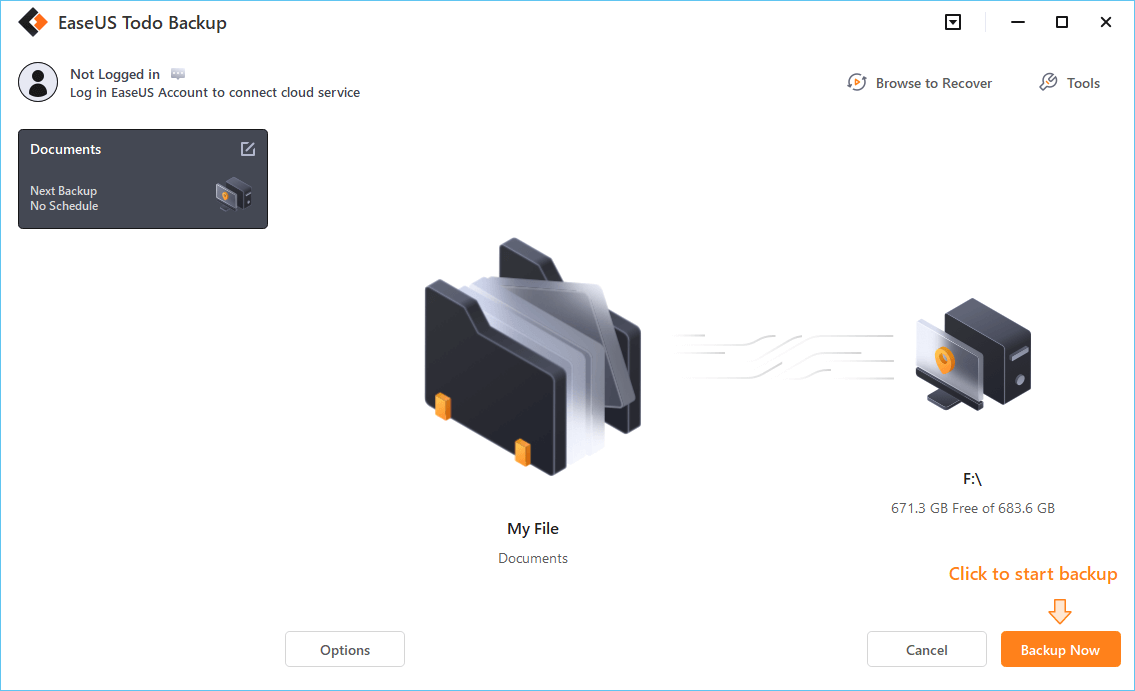 Method 2. Backup Sticky Notes with Built-in Tools
Here, we will guide you on how to backup Sticky Notes Windows 11 by copying the files manually. Using this method, you can copy the Sticky Notes backup file anywhere on the computer. However, this can be a complicated process for those who are not compatible with the run command.
 Note:

This method applies to backup the existing data of Sticky Notes. If you make any changes after backing up, they will be lost. Therefore, we recommend you utilize the first method for the auto backup facility.
Step 1: Go to the search bar, type Run, and open the app, or press Window + R to directly open the Run dialogue.
Step 2: Copy the following command, paste it into the path, and hit Enter.
%LocalAppData%\Packages\Microsoft.MicrosoftStickyNotes_8wekyb3d8bbwe\LocalState
Step 3: Right-click the "plum.sqlite" file, and copy it to your desired location on any USB, hard drive, or cloud drive.
Step 4: Open the File Explorer and go to the folder on your desired location you want to export the backup. Right-click on the folder and select Paste.
If you want to know more about Sticky Notes and know how to deal with the errors, please read the following articles:
Final Verdict
Windows Sticky Notes sometimes hold our essential data such as passwords, dates, and several other written records. So you may be worried about data loss or want to export the information to any other computer. In such cases, you need to backup Sticky Notes in the best possible way.
To do so, you can either manually copy & paste or use EaseUS Todo Backup to get quick and effortless results. It is a valuable tool for backing up sticky notes and other files with high-level data protection. It also enables you to restore your files and prevent losing crucial data. 
Backup Sticky Notes FAQs
We have described all the necessary details about how to backup sticky notes in Windows 11. Please read the following questions and answers if you have any queries.
1. Can I export my Sticky Notes?
Yes, it is possible to export Sticky Notes by manually copying and pasting them from the root folder in the c drive. However, you can use EaseUS Todo Backup for quick and convenient exportation of Sticky notes.
2. How do I recover Sticky Notes in Windows 11?
You can recover them from File Explorer, but you need to find the location in the primary drive of your computer system. We recommend you use  EaseUS Todo Backup. It enables you to keep different versions of sticky notes and restore any one of them conveniently. It is the best method to recover your Sticky notes by following a few simple steps.
3. Can I transfer Sticky Notes to another computer?
Yes, there are two methods: (1) Press Windows + R and paste the following path.
%LocalAppData%\Packages\Microsoft.MicrosoftStickyNotes_8wekyb3d8bbwe\LocalState
Then copy the file to your desired storage device like a USB or external hard drive. 
(2) Download the EaseUS Todo Backup tool and backup or transfer your sticky notes to another computer in a few clicks.
EaseUS Data Recovery Services
EaseUS data recovery experts have uneaqualed expertise to repair disks/systems and salvage data from all devices like RAID, HDD, SSD, USB, etc.