What is a partition
To divide memory or mass storage into isolated sections. In DOS systems, you can partition a disk, and each partition will behave like a separate disk drive. Partitioning is particularly useful if you run more than one operating system. For example, you might reserve one partition for Windows and another for UNIX.
In addition, partitioning on DOS and Windows machines can improve disk efficiency. This is because the FAT/NTFS system used by these operating systems automatically assigns cluster size based on the disk size: the larger the disk, the larger the cluster. Unfortunately, large clusters can result in wasted disk space, called slack space. There is an entire sector of the software industry devoted to building utilities that let you partition your hard disk, such as Fdisk, Partition Magic, EaseUS Partition Master.
Explanation
Use partition tools ( such as Fdisk, Partition Magic, EaseUS Partition Master) to repartition hard drives is a common occurrence but please take care if it is done incorrectly or problems on the hard disk exist, data will be lost.
Symptoms
Frequently when a repartition is attempted, the program will not terminate correctly, crash before it finishes. Due to the corruption of the logical disk structure, this can be physical problems (e.g. bad sectors on the hard disk), incorrect software installation etc. Such as Partition Magic in the wrong operation, unexpected termination in resizing partition or program crash due to power error or more problems of the hard disks (e.g. due to bad sectors etc.). Where previously the computer would boot and be usable, systems often refuse to start and may produce the following error messages: (these errors are frequently displayed on a black screen with white text)
Operating System not found
Primary Hard Disk not found. Press F1 to Continue
Master Boot Record Not Found
Invalid or corrupt FAT
Invalid partition table entries
Invalid sector
Cannot find file or program
Invalid command.com
Primary/Secondary Hard disk failure
Disk error
To recover re-partitioned drives please follow this procedure:
Recovery of data from re-partitioned hard drives is often complicated and time-consuming.
Tips: If you cannot boot the computer, please use data recovery bootable disk or connect the hard drive to another computer as a slave to recover lost data.
Step 1. Select the partition to start finding data.
Launch EaseUS Data Recovery Wizard.
Please select a partition where you lose your data and start to scan, like C drive, D drive or E drive. Just the very one that you want to find lost partition data.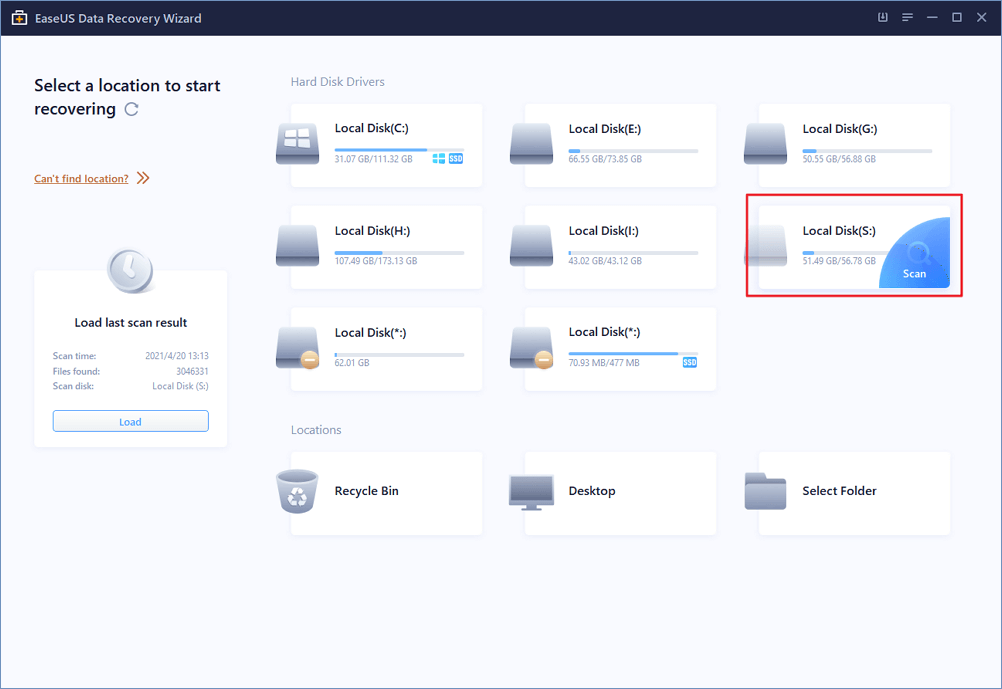 Step 2. Scan your partition to find lost data.
After you click the "Scan" button, the software will scan the data on the partition.
It lists all searched files that are simply deleted or all of the files exist on the partition.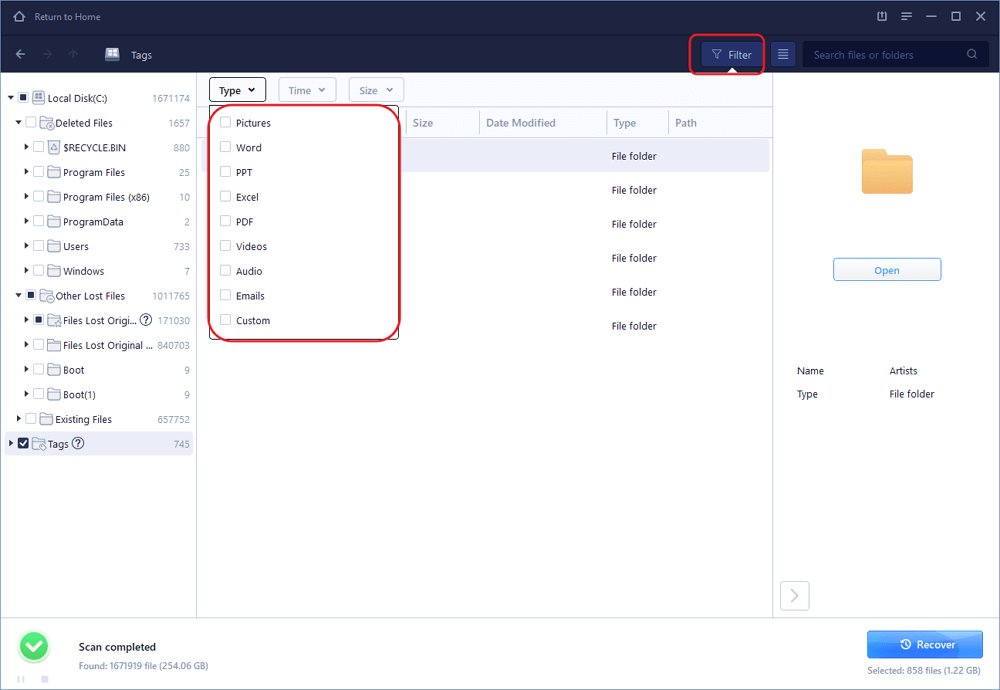 Step 3. Preview and recover lost partition data.
EaseUS Data Recovery Wizard allows you to preview specific recoverable files.
After the preview or file filtering, you can target lost files and press the "Recover" button to get everything back.