
Table of Contents

About the Author

Related Posts
3 Speedpaint Recorder | How to Record Speedpaints Easily
Speed painting is a painting technique that requires painters to complete their works within a limited time. This drawing form is popular among digital artists who want to practice their skills and increase their creation efficiency. To check every detail in the drawing process, they usually need to record the whole process and review it later. 
As those digital painters draw on Mac, Windows PC, and iPad, they can easily record that with a suitable speedpaint recorder. If you want to know which one is the handiest recorder and how to record speedpaints effortlessly, continue reading this post. 
How to Record Speedpaints on Windows Computer 
If you are a Windows PC user, finding a versatile screen recorder for speedpaints supporting capturing your drawing process is not difficult since many recording tools are compatible with the Windows operating system. We will take one of the most powerful screen recorders for speedpaints, which is named EaseUS RecExperts for Windows, as an example.
This screen recording software allows you to choose the recording region very flexibly. For instance, you can capture the whole screen or record part of screen.
In addition to that, this speed paint recorder offers you a basic video trimming tool that enables you to remove some unnecessary clips. It also supports adding opening titles and closing credits to your recordings to make them unique.
EaseUS RecExperts
Schedule recording to start automatically
Support many file formats, like MP4, AVI, etc.
Record videos in 1080P and 4K
Trim recordings without downloading other software
How to Use Speedpaint Recording Software on Windows:
Here is a comprehensive tutorial about recording speedpaints on Windows with this recorder. Follow it to record your drawing process.
Step 1. Configure the Screen Recording Options
Open EaseUS RecExperts on your computer and click "Full Screen" or "Region" to choose the area on your screen that you want to capture. Then select an audio source by clicking the Sound icon at the bottom left of the panel. If needed, click the "Webcam" icon at the bottom to add an overlay of your webcam footage to your screencast.

If you want to split the recorded file after recording, click "Auto split", and then your recording files will be split automatically according to file size or recording time that you have set. 
Step 2. Specify Recording Settings
Once you have configured the basic recording options, you might want to configure the advanced settings. 
Click "Settings" to open the menu. On the following menu, select a format for your screencast and specify other options as you feel appropriate. Then click "OK" at the bottom to save your settings.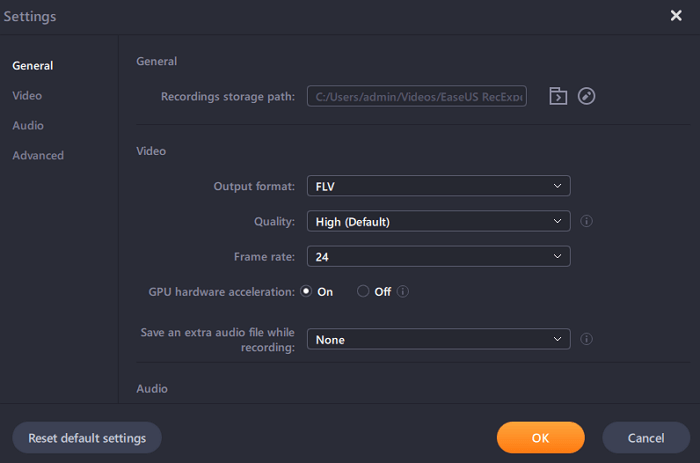 Step 3. Start and Stop Making a Recording
You should now be back to the main interface. Open up the screen that you want to capture, and then click "REC" in the software. Then it will start recording everything that is displayed on your screen.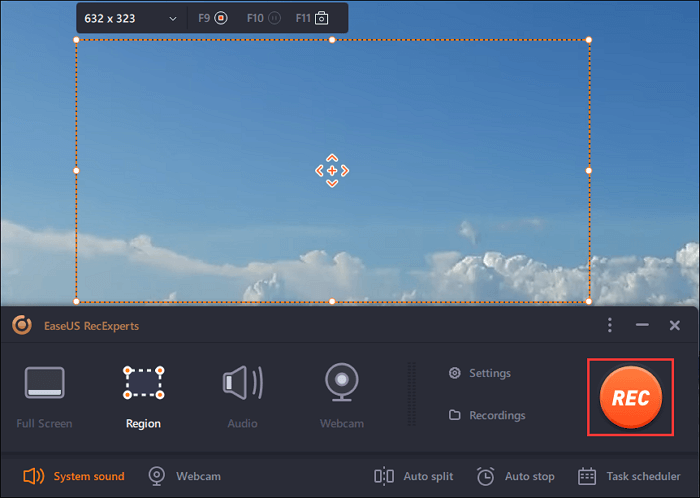 Then you will see the toolbar where you can pause or stop the recording, take screenshots while recording, or set a specific time to stop the recording.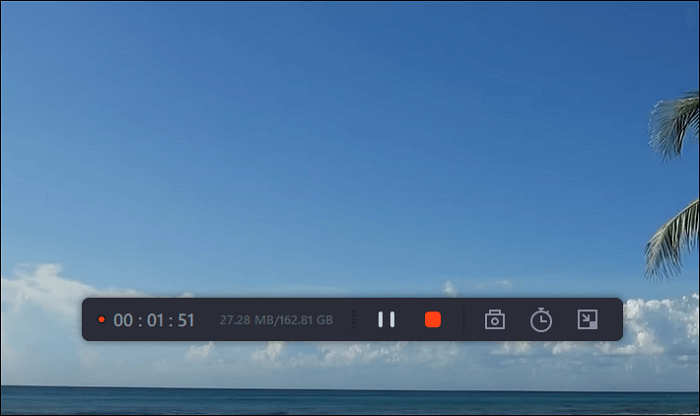 Step 4. View All Your Recordings
Once the recording is done, this software keeps all your recordings at a single location for you to view. You can preview and edit the recorded file here.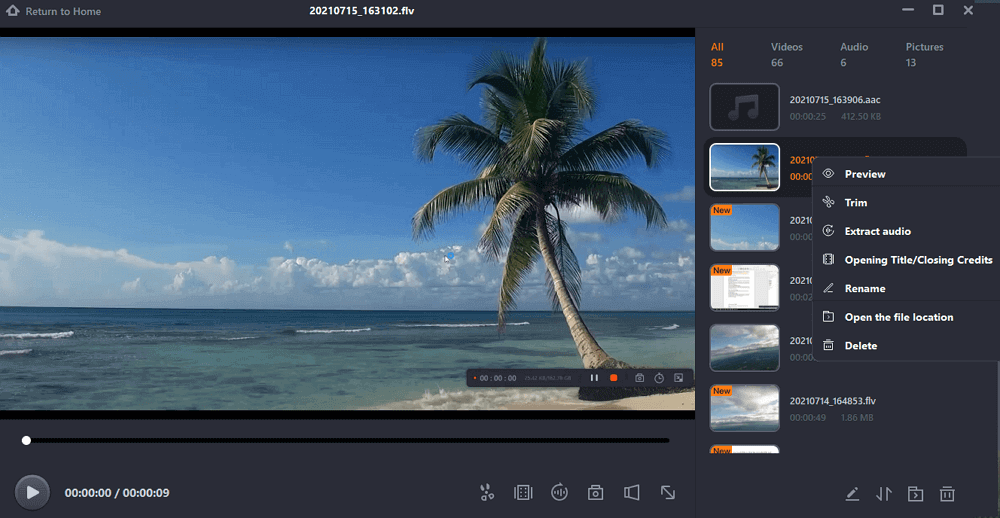 How to Record a Speedpaint on Mac 
If you are accustomed to painting pictures on your MacBook, there is an easy-to-use and lightweight speed paint recorder available on your device, and it's EaseUS RecExperts for Mac.
This speedpaint recorder is featured by its concise and user-friendly interface, making it easy for both pros and beginners to record what they want on their screen in only a few clicks. You can effortlessly record a screen with audio on Mac using it. Thus you can record your speedpaints and background music simultaneously to make the recordings more impressive.
Sometimes you may want to record only a few moments of the drawing process and export it as a GIF. Since this recorder perfectly supports MP4 and GIF formats, you can record a GIF conveniently without converting the format.
Main Features:
Record streaming video from various platforms
Support recording videos from different sources
Capture both internal audio and external audio
Record green screen Webcam easily
Don't hesitate to download this powerful speedpaint recording program freely. Capture what you are painting and save your memories now.
How to Use Speedpaint Recording Software on Mac:
Step 1. Download and launch EaseUS RecExperts on your Mac. Click on the "Screen" button in the Video tab.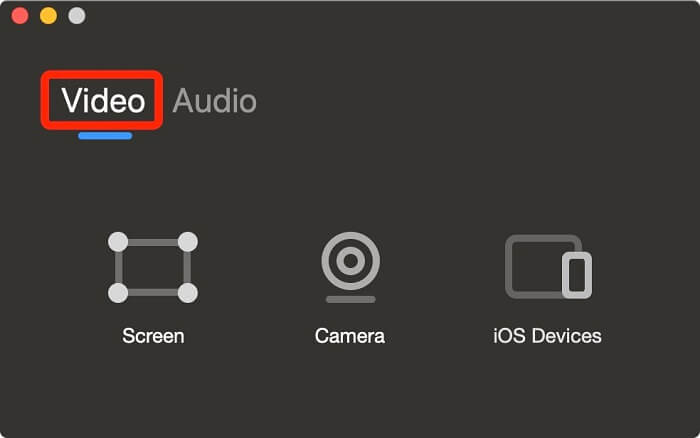 Step 2. Click "Size" to select the recording area. You can capture the full or part of the screen in "Custom". Also, you can set the quality of the video in advance or configure basic options, like the shortcut and location.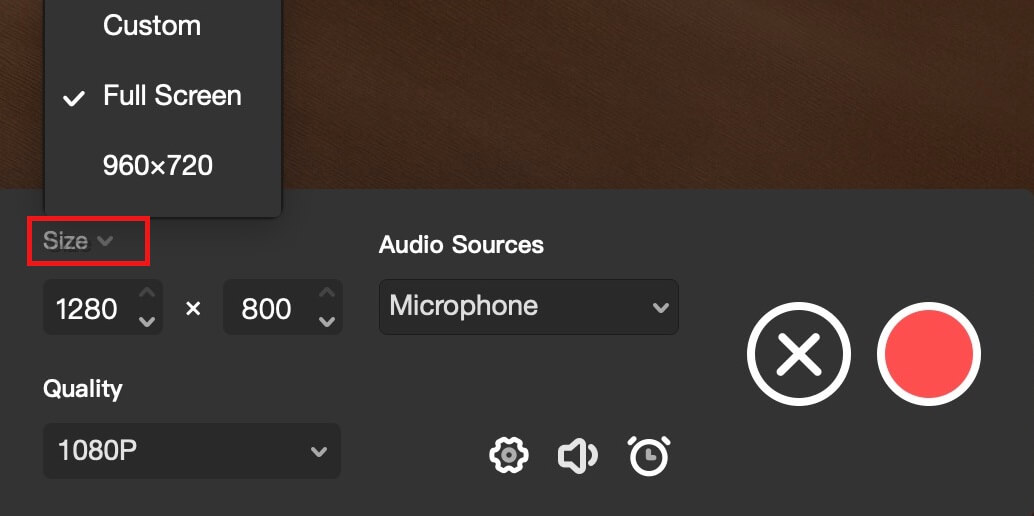 Step 3. To capture screen and audio simultaneously, click "Audio Sources" to select an audio source. Besides, you can adjust the volume by hitting the sound icon at the bottom.
Step 4. Once done, click the big red circle button to begin recording. It captures anything displayed on your Mac screen. When you are done, click the stop button. Then you can watch the recorded video in the preview window. If you are satisfied with it, you can export it as an MP4 or GIF file flexibly.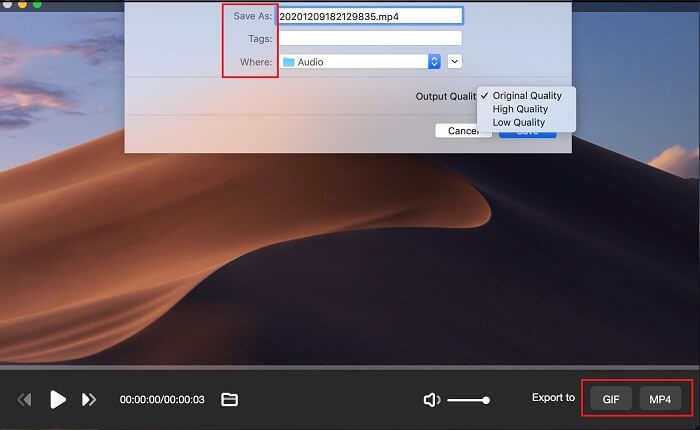 How to Record a Speedpaint on iPad/iPhone 
When you want to draw pictures on your iPad/iPhone while recording the whole process, there are mainly two optional ways to do that.
First, you can capture the screen directly on your iPad/iPhone. But it may be more convenient to mirror your iPad/iPhone screen to Mac and record it on your Mac as it can help you economize program code space and CPU running time.
The screen recorder for speedpaints we mentioned above, EaseUS RecExperts for Mac, also supports recording the iOS screen by mirroring it and capturing it on Mac. The steps are not complex. 
How to Record Speedpaints on iPad/iPhone:
Have a look at the steps to record speedpaints on an iPad.
Step 1. Make sure the iOS device and the MacBook are connected to the same network. Then, launch EaseUS RecExperts.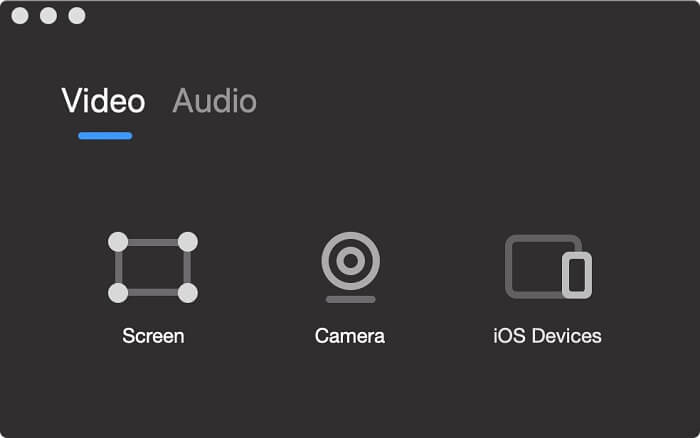 Step 2. On your iPad or iPhone, tap on the control center and click on the "Screen Mirroring option." It will open another window where you can see the MacBook on which the recorder is running. Tap on it to connect.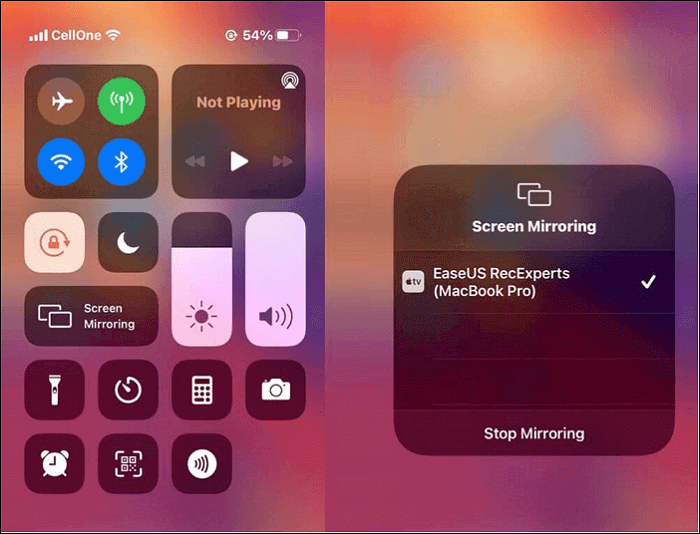 Step 3. After that, whatever you open on your iOS device will also appear on the Mac screen, and you can open the application you want to record.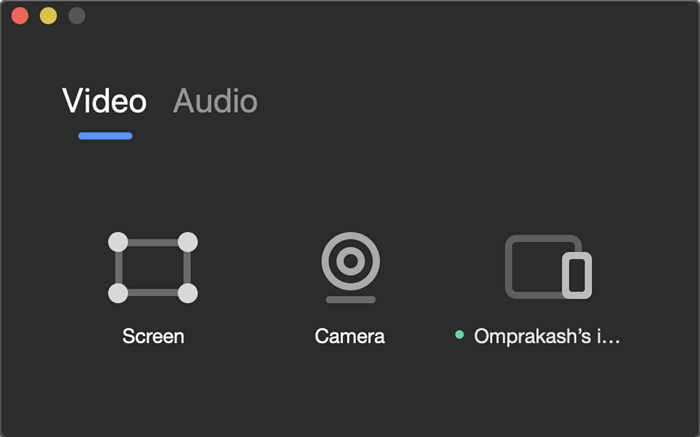 Step 4. Click on the red color record button, and it will instantly start recording. Now start playing the game while the recording happens on your MacBook. Once done, click on the stop button, and the recording will be available on the list.

Bonus Tips: How to Record a Speedpaint with OBS 
OBS Studio is also known as Open Broadcaster Software, and it's one of the most famous free and open-source programs for video recording and live streaming. Even as freeware, OBS provides video and audio recording tools for users range from novices to professional video producers. 
OBS can help you capture media files from various sources, including videos, internal and external audios, browser windows, and webcams, so that you can record nearly all the elements you like on your computer.
Besides that, its powerful compatibility makes it available on Windows PC, Mac, and Linux computers. Therefore, you can use it as the speedpaint recording software freely and easily, no matter which operating system you are using.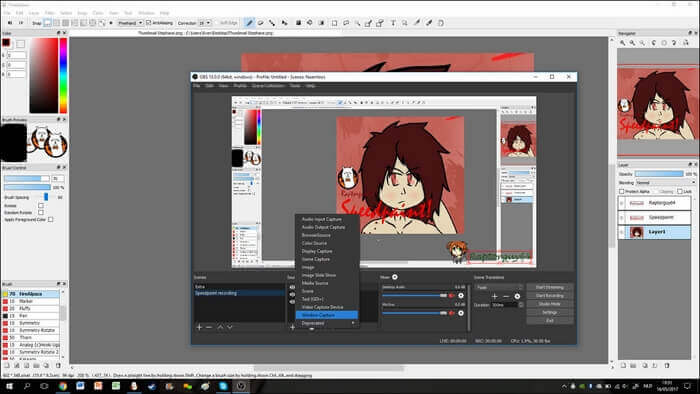 Features:
A speedpaint recording program free and useful
A wide array of configuration options are available
Add various transitions to videos
Set hotkeys freely
How to Record Speedpaints with OBS:
Step 1. Launch OBS Studio and the drawing program you want to record.
Step 2. Click on the "+" icon under the "Source" tab, then choose the "Window Capture" mode. Then, you can select the program you want to record as the video source.
Step 3. Click the "Start Recording" button on the bottom right. When you record your drawing details, you can click that button again to stop recording.
Download: obsproject.com/
Conclusion
Nowadays, more and more artists prefer to create their works on the computer, iPad, or other digital devices. It gets more and more convenient to record their drawing processes to review every detail in the drawing process. 
Whether you are a Windows PC, MacBook, or iPad user, EaseUS RecExperts can help you just the same. Don't miss this versatile speedpaint recorder that can satisfy your needs of recording in many aspects. Click the button below to download this screen recorder for speedpaints.
About the Author

With the interest in English writing and computer technology, Vanessa chose to be an editor in EaseUS. She is professional in video and audio topics, including video & audio editing, converting, and recording. Vanessa will keep writing to help people solve problems.