6 Scheduled Screen Recorder for Schedule Recording on Windows and Mac

Vanessa Chiang updated on Feb 20, 2021 to Screen Recording Utility | How-to Articles
There are times when you would like for your computer to start recording your screen and audio automatically. These are usually when you have scheduled calls, online educational classes, and basically anything that begins at a specific time. You will want the recording to start automatically so that your sessions are recorded the way you want.
Luckily, there are many scheduled screen recorder software that will schedule screen recording at the specified time, and record for the duration without pressing a single button. Here are some of the best scheduled screen recorder tools for you (available for Windows and Mac).
Top 6 scheduled screen recorder:
EaseUS RecExperts is exactly the tool you need to perform scheduled recordings on your computer. Not only does this tool let you schedule your screen and audio recordings, but it allows you to perform many other recordings as well. You have numerous options to configure in this program. You can record your computer screen, record computer audio and microphone, and webcam simultaneously. With this software, the question that how to record gameplay on PC is not difficult anymore.  

Apart from that, it also has a Mac version. This Mac screen capture makes it easy to start or stop the screen recording at a specific time, and you will see no watermark on the recorded videos even you use the free version. Now download this excellent scheduled screen recorder to explore more functions.
Features
Specify multiple recording schedules
Customizable recording area selection
Choose any of your audio sources
Record webcam when recording the screen
Easy to create and manage all your schedules from one place
How to Perform a Scheduled Recording with EaseUS RecExperts:
Step 1. Create a Screen Recording Schedule Task
Download and launch the software on your computer. Click one of the four function buttons as your demand. Then click on the option that says "Task Scheduler" to add and manage tasks to the program. Then, select the "New task" option to add a new schedule to the program.
Step 2. Configure the Scheduled Recording Task
On the following screen, you need to define how your screen should be recorded. Click on the "Start time" box and specify a start time, select an end time, choose what area of your screen should be recorded, add an audio input, specify other options, and finally hit "OK".
Step 3. Edit or Delete a Scheduled Recording
If you change your mind and you would like to edit the scheduled recording time or other options, or if you would like to delete the schedule altogether, you can do so easily. Get back to the "Task Scheduler" screen and click on either the "Edit" or "Delete" icon.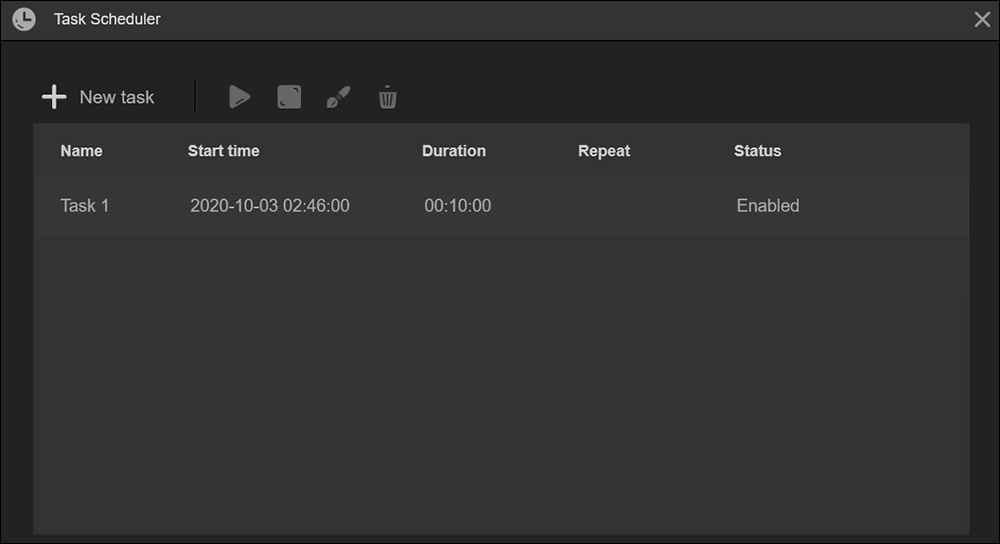 Step 4. View Your Scheduled Screen Recordings
Once your scheduled time has passed, the software will have captured and saved a video file of your screen recording. You can access this file by clicking on the "Video List" option on the main interface of the software. All of the recordings that you make using this tool are saved here.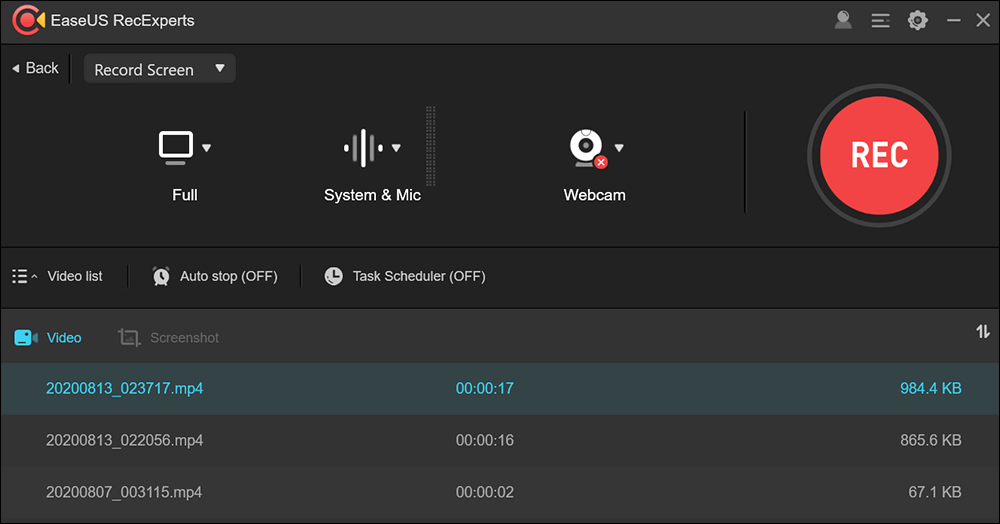 Top 2. Bandicam (Windows Vista/7/8/10)
If you have ever tried out screen recording tools on your computer, you will likely be familiar with the Bandicam software. This tool has numerous options to help you capture the screen of your computer. It can assist you in schedule recording screen on Windows 10 PC without much effort. 
Pros
Perform scheduled recordings in up to 4K quality
You can add one time, daily, and weekly schedules
Custom options for how the screen should be recorded
Cons
The free version adds a watermark to your recordings
No editing options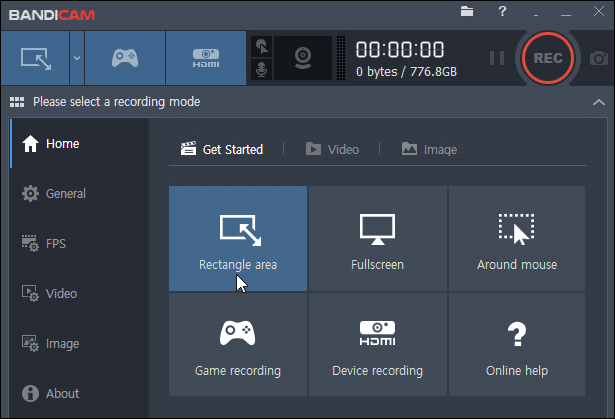 How to Schedule Record Screen Using Bandicam:
Step 1. Launch the program and click on the Schedule icon at the top to view the schedule options.
Step 2. Click on the "Add" button to add a new schedule to the tool.
Step 3. On the following screen, specify the options for your scheduled recording. Then, click on "OK" at the bottom.
Step 4. The tool will start recording the screen when your specified time comes.
Icecream Screen Recorder is another nice tool you can use to record the screen of your computer automatically. Besides allowing you to customize your recording area and other options, this one lets you schedule your recordings on Windows and Mac, too. You can use the tasks option to specify and automate all your recording schedules.
Pros
Easy to add new schedule tasks
Neat, clean, and organized user interface
Clear all schedules at once
Cons
Not many options to customize for scheduled recordings
The free version only lets you record for up to five minutes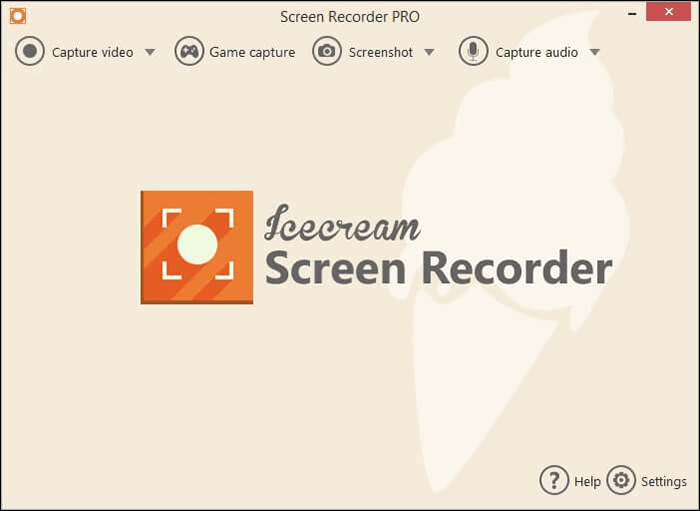 How to Schedule a Screen Recording with Icecream Screen Recorder:
Step 1. Open the tool on your computer and select the option that says "Tasks" at the top.
Step 2. Click on the "+" (plus) icon on the following screen to add a new scheduled task to the tool.
Step 3. Enter the options for your new scheduled recording and click on "Save" at the bottom.
Step 4. Your task will run at the specified time. You can edit and manage it on the "Tasks" screen.
Top 4. Iris (macOS)
Iris is an app built for Apple's Mac machines that allows you to record your screen as well as use scheduled recording features. This app's main focus is on helping you quickly and easily make new screen recordings, and so the options you will see will reflect this.
Pros
Easy to configure the recording schedules
Better and customizable file naming options
Add a webcam overlay to your recordings
Cons
You cannot create and manage multiple schedules for screen recording
Occasional crashes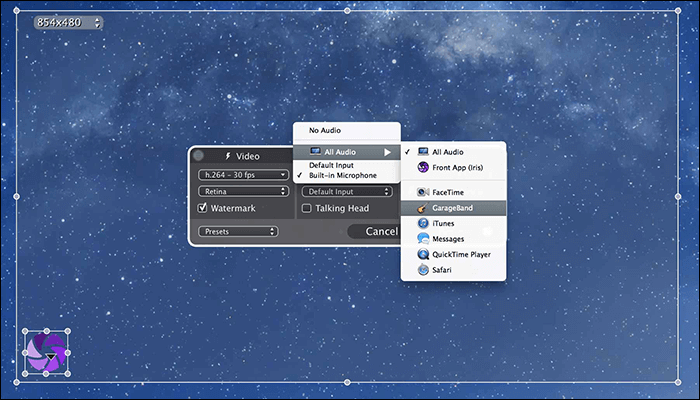 How to Schedule Recordings on Mac with Iris:
Step 1. Click the app icon in the menu bar and select "New Recording".
Step 2. Click the timer icon on the main interface to assign a new schedule.
Step 3. Select an option from the "Start recording" and "Stop recording" dropdown menus.
Step 4. Click on the "Record" button and the app will start recording at the specified time.
FlashBack Recorder is your full-solution to everything regarding screen recording. From letting you record your screen to edit the recording to finally letting you share your recorded videos, it helps you do that all without any issues. It has a nicely designed schedule recording function to begin or end your screen recording at a specific time. 
Pros
Trigger screen recording at specified times and actions
Multi-track editing for your recorded videos
Quickly upload your recordings to YouTube
Cons
You will get a watermark in your recordings in the free version
It gets sluggish from time to time
Only has basic editing options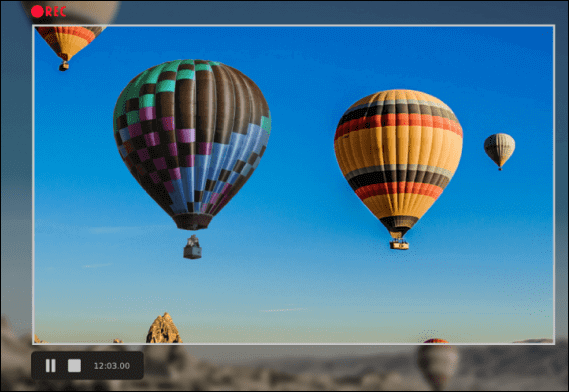 How to Record at a Specific Time with FlashBack Recorder:
Step 1. Launch the tool and click on the "Scheduled/Unattended Recording" option in the Scheduling menu.
Step 2. Enable the option that says "Use scheduling for the next recording".
Step 3. Specify both start and end times in the fields on your screen.
Step 4. Get back to the main interface and click on "Record". It will record your screen at the specified time.
Debut Video Capture software offers basically everything that one needs while recording one's computer screen. This software lets you record your screen, edit it extensively with many built-in options, and export the recording in your chosen file format. The scheduling feature works great to let you start your recordings when your computer is unattended.
Pros
Multiple customizable options for scheduled recordings
Many editing tools
Support for nearly all video formats
Cons
You cannot directly upload videos to sites like YouTube
Sometimes it gets confusing as there are loads of options
The free version has limited features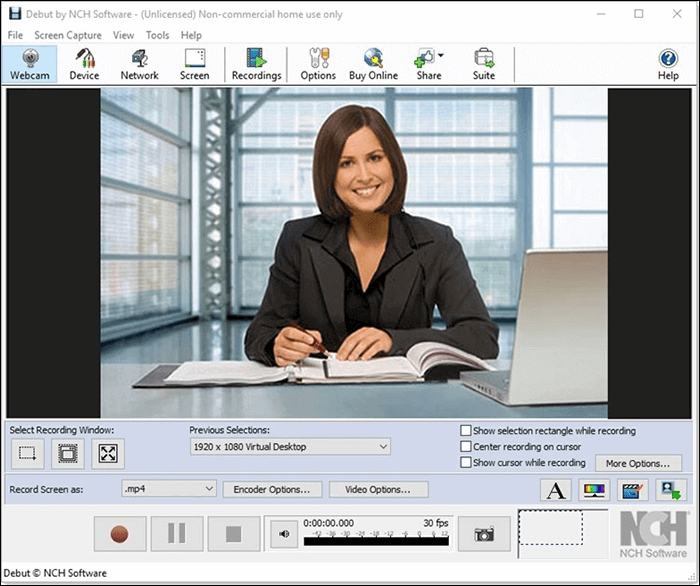 How to Schedule Recording with Debut Video Capture:
Step 1. Access the tool on your computer and click on "Options" on the main interface.
Step 2. Enter the details for your schedule on the following screen.
Step 3. When the schedule runs, the tool will display a message on your screen.
Conclusion
Users expect a scheduled screen recorder tool to be easy to use and configure, and that is what most of the options above are. EaseUS RecExperts is the best one as it only takes a few clicks to configure and records your screen exactly how you describe in the settings. The other tools are good as well. Make sure to select the one that suits your needs best.