Top 9 Screen Recorder Free Download Full Version in 2021

Jane Zhou updated on Dec 11, 2020 to Screen Recording Utility | How-to Articles
While there are many best free screen recorder software available to help you record the screen on your computer, not many of those are available as a full version with all features. If you want to download a free screen recorder full version, you are going to hunt for the right tool that comes with all of the options you need.
A full version screen recorder helps you record various areas on your screen, offers the option to include both system and mic sounds, and allows you to add a webcam overlay. If you have not yet found the right tool, do not worry. This guide lists nine of the best screen recorder free download full version for both PC and Mac machines.

EaseUS RecExperts is one of the fully-featured and full version programs that helps you record your computer's screen using many different ways. Whether you are a beginner trying to learn to use this type of tool or a professional, you will find it extremely easy to make screen recordings on your computer using this software tool.
On the program's main interface, you will find various options to record content on your computer. Once you head into the option for recording your screen, you find that there are many options for you to customize your screen recording. As if that is not enough, you can head into the settings menu and find countless options there to customize how your recordings are made.
All in all, this program is a great way to make any kind of screen recordings on your computer in 2021 and the years to come.
Features
Safe and secure
All features of a full version tool
Record full screen as well as certain areas of the screen
Save your recordings in your preferred format
Record computer audio including system and microphone sound
An incredible streaming video recorder and audio recorder
While using other tools, your computer sometimes tends to freeze-up when you start the screen recording. That does not happen with this tool as it uses as few resources as possible on your machine. Now hit the below button to download EaseUS RecExperts to do your own recordings.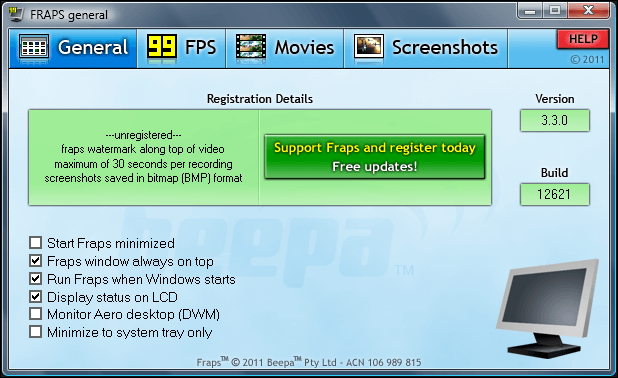 You have probably heard of Fraps, which is a benchmarking software for games. However, it is not limited to that particular feature. You can actually use this tool to record your gameplay as well as any other screens. The tool works just fine to help you prepare any kind of screen recordings on your computer. Despite the tool being years old, it is still widely used and is going to be totally relevant and fully-working.
There are many features offered in this software. The first one is to benchmark your setup, which you might or might not want to use. The second one is to capture the screen of your computer. If you are looking to record motions, then the screen recording option is what you will be using then most.
Features
Find out the frame per second for your gameplay
Take screenshots on your computer
Record the screen on your machine
High-quality screen recording
Compatibility: Windows XP/2003/Vista/7/8/10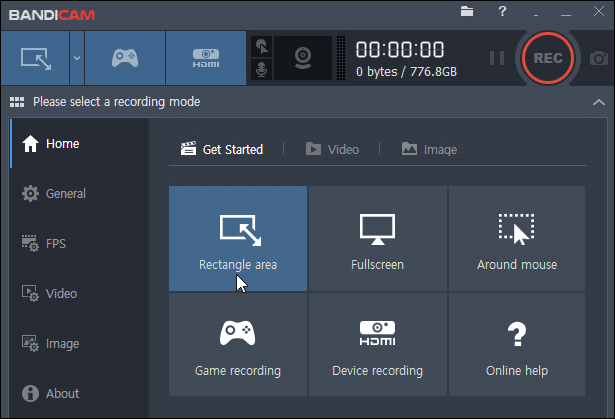 Most screen recording tools have a generic option to record your screen. However, that is not the case with Bandicam. This tool has been built to specifically help you with various types of recording on your computer. You can use this program to record the screen on your computer, record your gameplay, and even record content from your attached devices. You can do this all from within the same application. When you have made a recording, you can perform real-time drawings on it to better explain your concepts. You also have an option to add a webcam overlay to your recordings if you want. 
Features
Record and save your screen in many formats
Support for recording video from your webcam
Capture footage from your connected devices
Modern and compact user interface
Compatibility: Windows Vista/7/8/10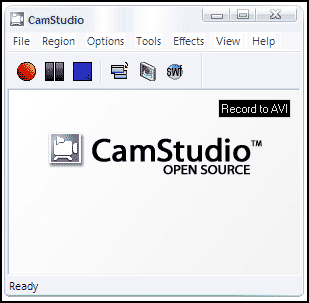 While many full version programs have gone paid, and some have even become unaffordable, CamStudio has remained free and open source screen recorder since the beginning. Not only can you use this software with ease but you can do many things with it in addition to recording your screen. You can use the program to record all kinds of screen activity, including your sound. It is a perfect tool for screen recording, no matter what purpose you are doing it for.
In case you do not prefer to include audio in your screen recordings, you can add captions that make it easier for the viewers to understand your videos. The tool has its own codec system that ensures your videos remain high-quality while still using less memory space on your computer.
Features
Full version software with no cost
Lossless video encoding after the recording
Capture the entire screen or certain areas of the screen
Support for on-screen captions
A multi-purpose screen recording tool
Compatibility: Windows XP/Vista/7/8/10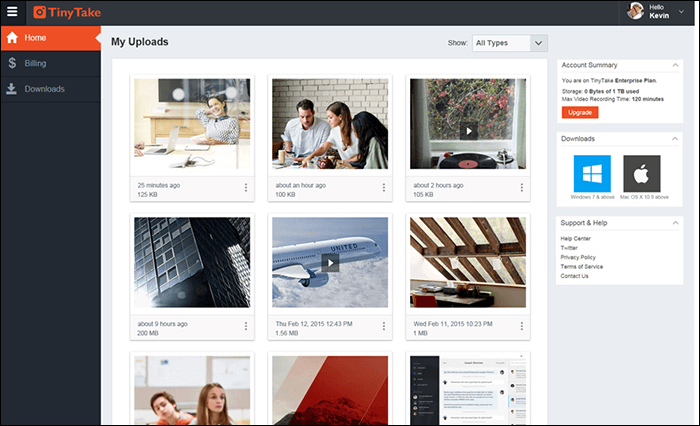 TinyTake might not be as popular as other tools mentioned here but that does not mean it lacks any features. You can definitely download this screen recorder's full version and enjoy all of the features it has to offer. From being able to quickly record your computer screen to assigning custom hotkeys to various tasks, you can do that all in this app on your computer. It supports long screen recordings of up to two hours, which should be enough for most people. It is as easy as that to make some nice recordings with this software on your computer.
Features
Record your screen for 120 minutes
Capture videos from your computer's webcam
Flexible options to record your screen
Store your recordings on the cloud server
Zoom in and out in your content
Compatibility: Windows 7/8/10

If you are a macOS user, you actually do not need to hunt for third-party apps to be able to record your screen. Your machine has a stock app called QuickTime Player that is a full version of the screen recording tool allowing you to make various recordings on your machine. You have probably been using this app as a media player, and you can now use it as a screen recorder, too. You simply need to reveal an option, and that is all. The app lets you record your screen for as long as you want. You can choose to include the audio from various sources. The app shows the total size of your screen recording in real-time.
Features
Fully compatible with all Mac machines
Choose a custom audio source for your screen recordings
Easy to use and compact user interface
Fast rendering speed
No learning curve required, and even beginners can use it
Compatibility: macOS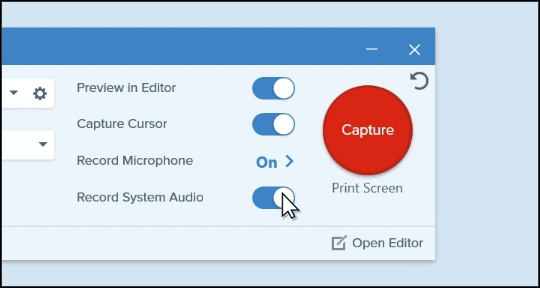 Snagit is built for those looking to make videos that are instructional and educational in nature. If that is who you are, you will love this tool as it offers all the options you need to make your academic videos. You will hardly find any feature that is missing in this tool, as this tool has been built keeping the creation of a certain type of videos in mind.
Once you have grabbed the app off of its site, it is just a matter of a few clicks to begin your first screen recording. Once that is done, you can add an explanation to your video to ensure your viewers properly understand what you are trying to say.
Features
Flexible area selection for screen recording
Save your screen recordings as MP4 or animated GIF
Record webcam with ease on your computer
Include both system audio as well as microphone audio in your recordings
Share to many places easily
Compatibility: macOS 10.14 or later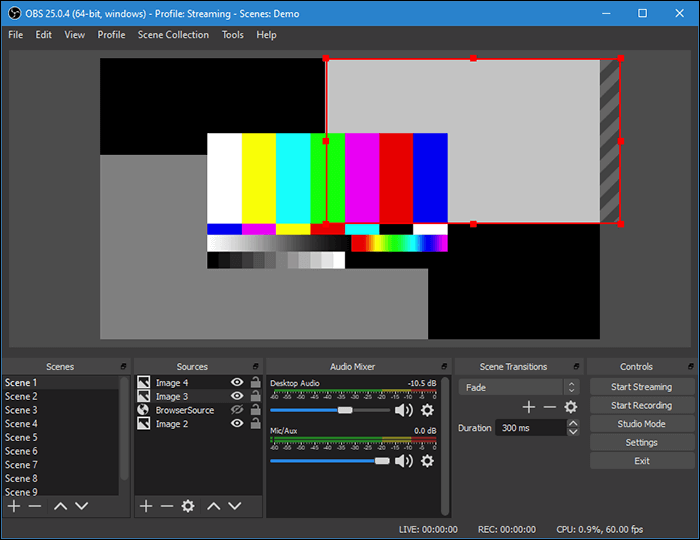 If you happen to be someone who does media streaming, it is likely that you have used OBS Studio. This program is capable of letting you stream videos from your computer, but this tool helps you make many kinds of recordings as well on your machine. There are several recording sources for you to choose from, and you can record both your screen as well as audio.
This program is full version software allowing you to record and broadcast your content without requiring any physical equipment. When you open the tool, you find that there are numerous sources to add. You can add your screen, microphones, system audio, and even webcam to record content. When the app is set up, all you need to do is click a button, and your recording begins.
Features
Free and open-source screen recorder
Work across many popular platforms
Several recording sources to use in the program
Find all your recordings under one roof
Compatibility: macOS 10.13 or later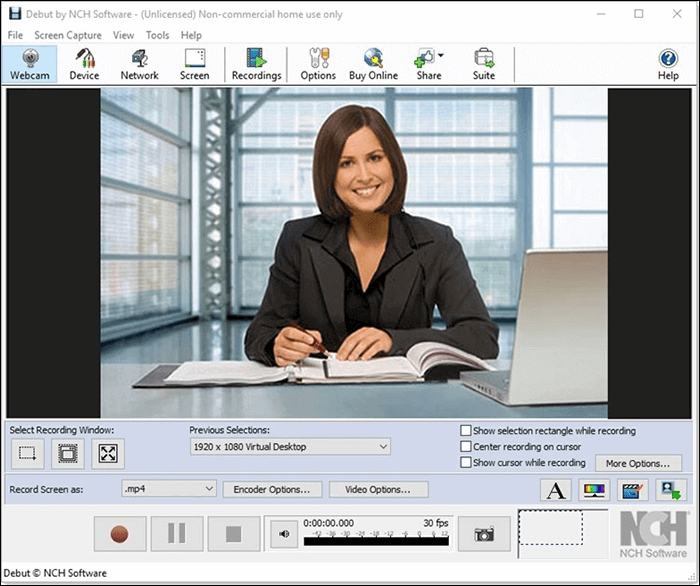 Whether you are looking to record your full-screen or only want to record a certain portion, the Debut program's full version should help you do that. This is a no-fuss tool that lets you make many kinds of recordings without having you go through dozens of phases. All you need to do is choose what you would like to record, and the tool is ready to do that for you. The tool has support for webcam recording as well, in case you are looking for it.
Features
Support for all popular video formats
Capture full-screen or portions of the screen
Get footage from other physical devices
Adjust many setting options before starting the recording
Add timestamps to your recordings
Compatibility: macOS 10.15 or later
Those are the tools that will still be relevant in 2021 for you to record your screen.
Conclusion
If you want all features for screen recording, you need to download a screen recorder full version to get that. The above are some of the programs that you can use to record your screen using all of the options available out there. EaseUS RecExperts has many features yet is very easy to use. The other options are good as well if you want to give them a go.