[2021] Top 10 Video Capture Software for Windows & Mac

Vanessa Chiang updated on Dec 22, 2020 to Screen Recording Utility | How-to Articles
Video Capture Software or Screen Recorder is software that can create a video of all the activities that one does on the screen. It can include system audio, microphone, or a video without any kind of sound. Some of the software can also record webcam while recording games or screens which makes them a perfect tool for education purposes. Here is the list of features that one can expect from any screen recording tool.
Gone are those days when you needed a high-end graphics tool to capture screen recording or external hardware. Screen capturing is super easy, and it supports almost anything with sound and screen on the computer. That said, while most of the screen recording software is free, it is essential to know that some are paid, and they might be offering more features and functionality. So, choose them wisely based on platform and requirement.
Top 10 Video Capture Software for Windows & Mac
These programs, extensions, and online tools can be used on Windows and macOS to record screen. Some of them are easy to use, while others are professionals. Make sure to use them based on your requirement.
It is a versatile screen recorder that offers tons of features for professional recording. You can record screen with or without a webcam, record sound from computer and record games. The software also offers basic editing tools post-recording. During video recording, you can choose to mute the video or highlight your mouse movements and spotlight feature.
The software is straightforward to use and with almost zero learning curve. Since it supports a wide variety of output formats, it makes it versatile for almost all the platforms. You can also create branding by using webcam in the video.
If you want to know more, you can click the following link to download this software.
Features of EaseUS RecExperts:
Record screen or a region on screen with system sound, audio, record mouse clicks, mouse cursor, zoom
Record gameplay with different frame rates or fixed configurations. You can also use a webcam
Set webcam output resolution, position, and shape
Supports video streaming websites such as YouTube and Vimeo
You can also upload it to Google Drive, Dropbox, and FTP
The steps of recording video screen:
Step 1. Launch EaseUS RecExperts. You can choose one of the four main functions on the main screen. Here you need to click "Record Screen".

Step 2. Click "Custom" to select a screen area to record. You may choose "Full Screen", "Selected Region", "Fixed Region", "Locked Window" or to customize window size here. If you want to record the screen and webcam at the same time, make sure you connected a webcam to your computer.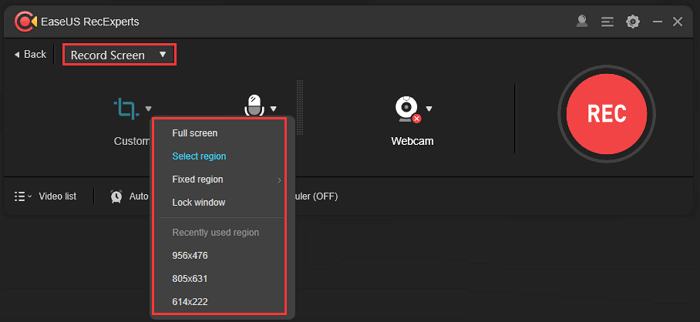 Step 3. Click "Microphone", and you may choose to record system sound only, record microphone only, record both, or record without audio.

Step 4. Click "REC" to start recording. After recording completed, the videos will be shown on the "Video List".

Step 5. Right-click the video recorded, you may preview, compress, edit, share the video, and do more.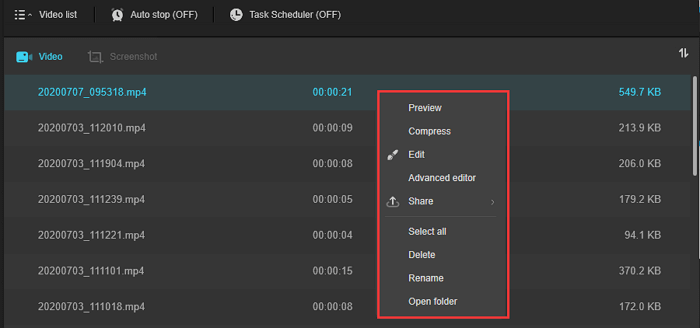 It's a free screen recording app that offers tons of features that can serve most of the consumers. Apart from the usual recording feature we have shared below, the strength of the software is in tools such as changing speed, scheduling screen recording, display hotkeys, add mouse click animations, and post video editing options such as trim recordings, change speed, and convert video. The best part is you can copy the shot video and paste it into apps like Skype instantly. That is super useful if you want to share something without going into editing and post-recording stuff quickly.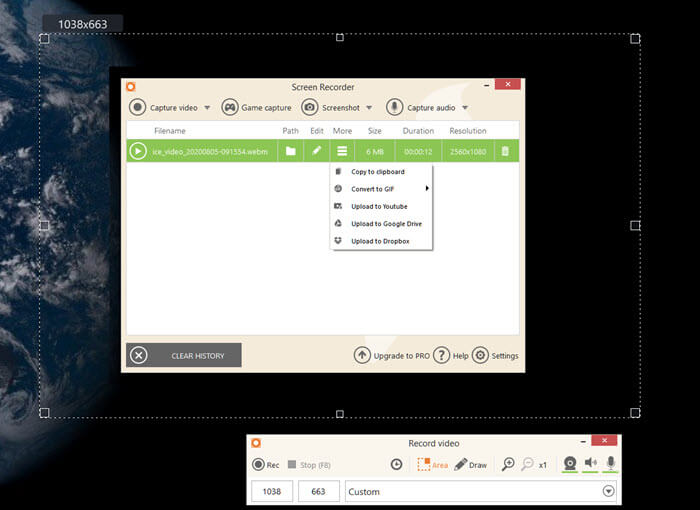 Features:
Record Screen, Audio, and webcam
Annotate videos with text, arrows, shares, and more
Record live webinars, games
Offers to brand as you can add your logo
Share to Dropbox, YouTube, Google Drive, and more
Cons:
Video editing is limited to trimming
No automatic FPS setup for game recording
Precise control for audio bitrate is missing
CamStudio can record all screen and audio activity on your computer. The video recording is saved as AVI video files. Using its built-in SWF Producer can convert AVIs into lean, mean, bandwidth-friendly Streaming Flash videos (SWFs). It is entirely free, and when recording, you can use screen and webcam annotations.
The software is best suited for beginners who would like to get some technical help, and what to record the problem quickly. Option to choose custom cursor, creating a smaller video using a lossless codec, and zero learning curve is a plus.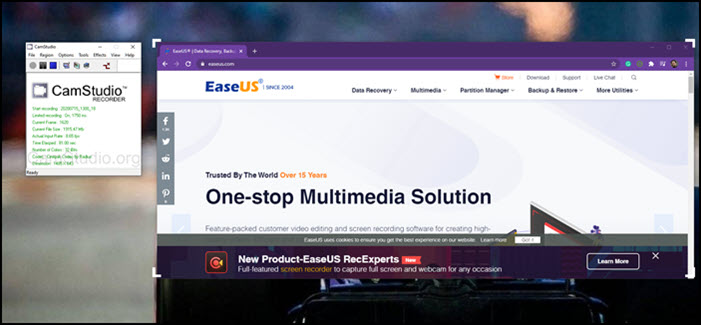 Features:
Create demonstration videos, tutorials, and so on
Create high-quality video at a smaller size using built-in codec
Record from microphone or speaker
Keyboard shortcuts top quickly start, pause and stop recording
Automatically stop recording after a given time
Cons:
The interface is not user friendly and confusing
It can only record in AV1 and Flash format
The latter is already outdated
Outdated software
4. ShareX (Windows)
If you are looking for a completely free and open-source screen recording tool, ShareX should be your choice. It offers tons of features that you will expect from the tool, which also means there is a substantial learning curve because the menus are not exactly familiar in the first go.
It can be used to record screen, share the screen with others, and customize many aspects of the program. The software allows you to configure what will happen once the capture is complete or when the upload is complete. It is perfect for those scenarios where there is s workflow to follow. It also supports hotkeys to get things done quickly.
Features:
After capture task menu and after edit actions
Add images, effects, and watermarks
Upload to multiple destinations
Screen, Webcam, and game recording
Lightweight software
Cons:
Too many options can confuse new users
High learning curve
Some features don't work as advertised
If you are looking for a browser-based solution, this Chrome-based Screen Recorder is a perfect solution. You can also use this extension to screen recording, but it works efficiently when it comes to tab recording of the browser. The best part of using this is that you can record online streaming videos such as those from Netflix, YouTube, and Vimeo.
It is perfect for those who want a simple solution instead of a complicated feature-rich software installation. Also, it will be best to be used for browser-based recordings, such as recording streaming services than recording desktops.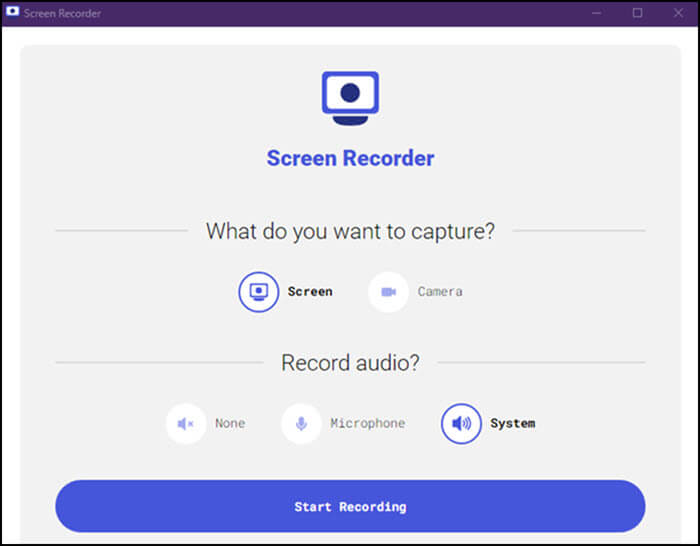 Features:
Supports audio recording, webcam recording, application recording
Only tab-based recording
Record System and microphone audio
Record Camera
Cons:
Only works when the browser is open
Limited video format support
Limited language support
6. macOS Built-in Recorder (macOS)
macOS has tons of features built-in the OS, which includes the screen recorder tool. If you press Shift-Command (⌘)-5 on your keyboard on your MacBook, and it will instantly launch the built-in editor. It offers onscreen controls for recording the entire screen, recording a selected portion of the screen, or capturing a still image of your screen.
Post recording, you can choose to save videos instantly or let the video float as a thumbnail, which you can immediately open in edit mode. It is handy when you want to edit right away or see a preview. The timer allows you to add a delay before starting the recording.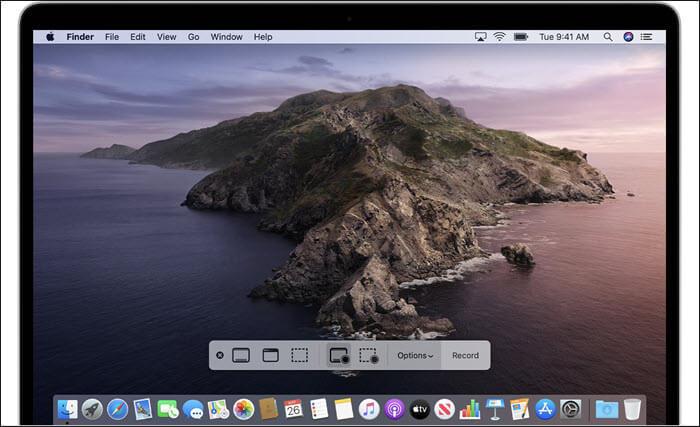 Features:
The easiest way to record video using a hotkey
Record full screen or region
Post recording editing tools
You can use a microphone or mute completely
Cons:
Missing built-in video editor
Multi-monitor support is missing
Limited editing support
System audio recording is not possible
7. OBS Studio (macOS and Windows)
Like ShareX, it also an open-source video recorder and editor which is built for live streaming. The software is built for gamers who like to stream gameplay and also use webcam along with it. That said, you can also use it to record from multiple sources, real-time video and audio capturing. In case of noise, you can use the audio mixer with filters such as noise gate, suppress, and gain.
Then comes the plethora of settings to tweak and optimize every aspect of recording and broadcast. Lastly, Studio Mode lets you preview your scenes and sources before pushing them to live.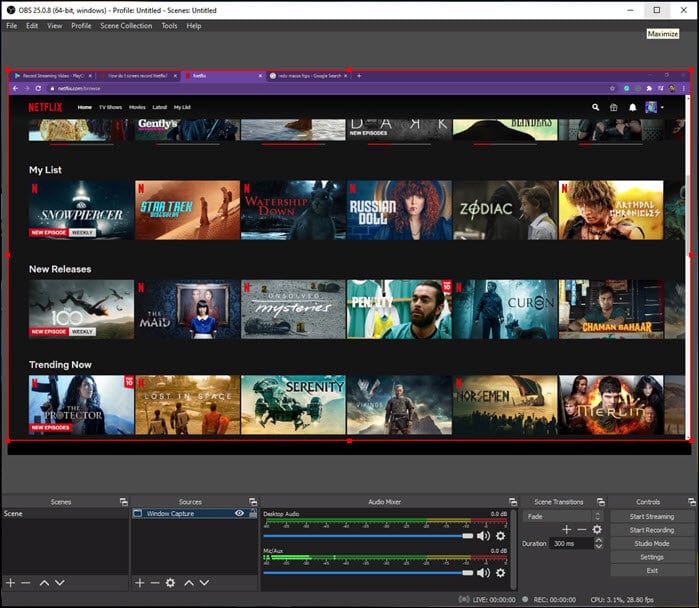 Features:
Real-time video/audio capturing and mixing
Switch between multiple scenes
Audio Mixer with pre-source filters to filter out the noise and gain
Cons:
The software is for professionals only. Beginners will find it confusing
You need a high-end system to deliver live broadcasting
A lot of complaints about the software not closing even after recording is complete
Installing plugins is complicated
8. TinyTake (macOS and Windows)
If you love light-weight software, you are going to love TinyTake. It can capture images and record all activities on macOS and TinyTake. What is useful about the software is that it offers annotations, which makes it useful when you share videos as an explanation. You can also upload videos on their online platform, and instantly share links. You can also do bulk video sharing.
Apart from taking videos, you can also take screenshots and add annotations like videos. Annotations are what make the software very useful as you will be able to explain and point out things precisely and efficiently.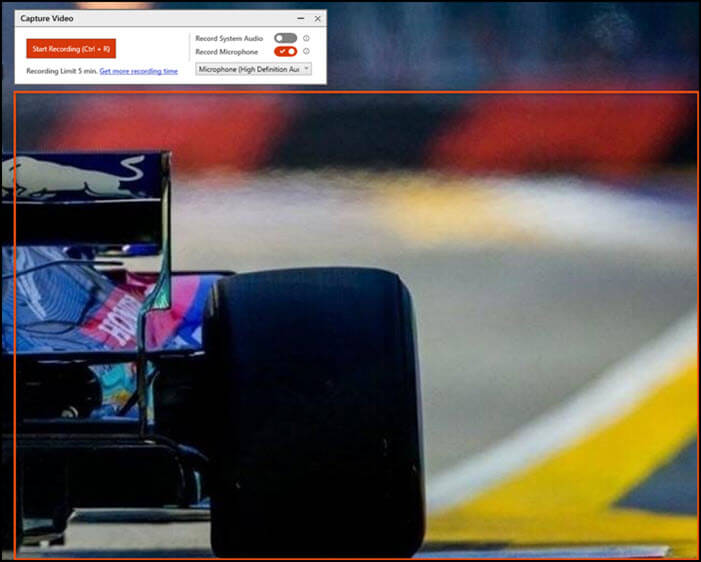 Features:
Annotate videos and screenshots
Bulk File Sharing
In-built viewer for file types
Directly upload videos to video sites such as YouTube
Cons:
In its free version, you are limited to five minutes of video recording
No option to upload to YouTube using macOS
The videos are saved into Mp4 format
Limited editing features
You will have to create an account with them to use it
9. ScreenApp (macOS and Windows)
It's a universal tool to record on any platform. This online screen recorder app requires no installation, but you can still record, edit, and share your screen on the web instantly. The idea behind the tool is to offer an easy to use screen recording experience without complicated options and configurations. It also provides video in the smallest possible format, which makes it easy to share. You can record one hour of video without any watermark or limitation.
This online tool is useful for those who want to keep everything online and are looking for a download size a lot smaller. It makes it easy to share it on a social platform with limits on upload size.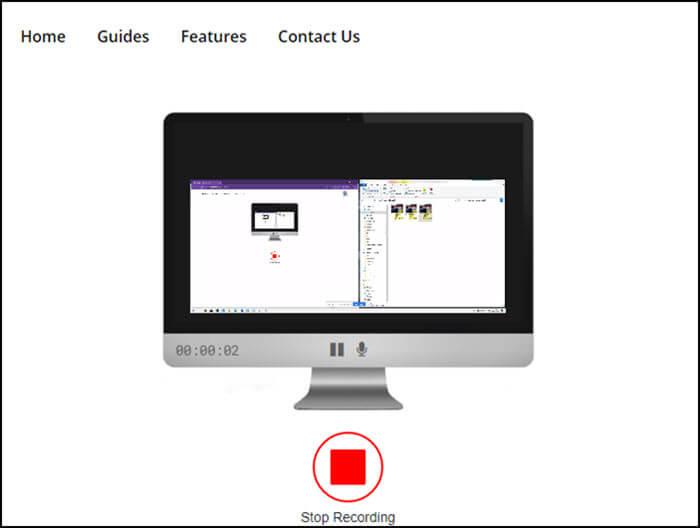 Features:
Record entire screen, an application window or browser tab
Online editors allow you to remove unwanted sections before downloading them
Faster downloading speed
No limit on the number of screen recording
Record without internet
Cons:
No MP4 support but instead offers WEBM format
You cannot edit downloaded videos easily with standard tools
No annotation features available
It's a popular screen recorder that can record screen, region, streaming videos, system sound, and more. You can select an area and instantly start recording. It also offers support for multiple displays, which is useful if you want to refer notes side by side. The video is finally converted into MP4, AVI, MOV, MKV, GIF, and other images. It also supports webcams and microphones.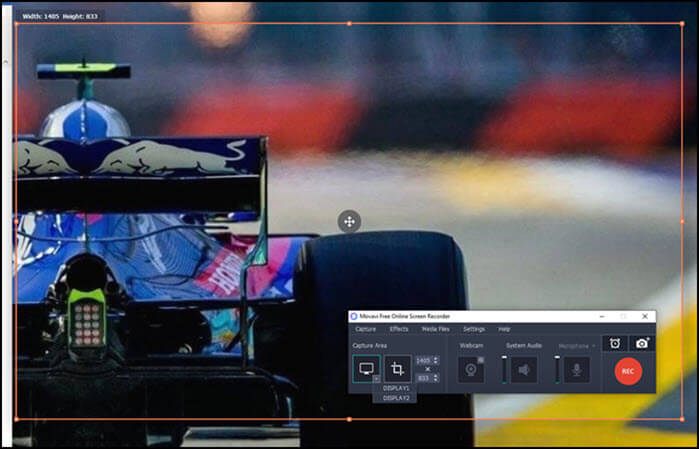 Features:
Easily record games, create video tutorials and audio
Advanced video editor with filters
Advanced Tools for video stabilization
Cons:
The free version is limited
Green screen support is missing
No video editor post-recording
No social media support
System sound cannot be recorded
Conclusion
These are some of the best video capture software for macOS and Windows. While some are entirely free, others are limited free full-screen video recording tools. When using Windows, EaseUS RecExperts offers excellent features which include support to record games, desktop, webcam, and audio. It can listen to system sound. It also provides a task scheduler so you can record at any time.