iPhone is a really great series of products, but with the time passing by, there will be some problems. For example, you may feel that your iPhone is not as fast as it was. That's quite normal. To fix that, here are the 6 steps to make your iPhone faster.
Step 1. Make UI faster
You have to admit that Apple is doing great at the animation of apps transitions, and iOS navigation system makes things easy when you trying to find and open an app. But, all we want here is how to make your iPhone runs faster.
Go to Setting>General>Accessibility>Reduce Motion, with the enable of this button, you can speed up the animations, that would help you to get a faster UI.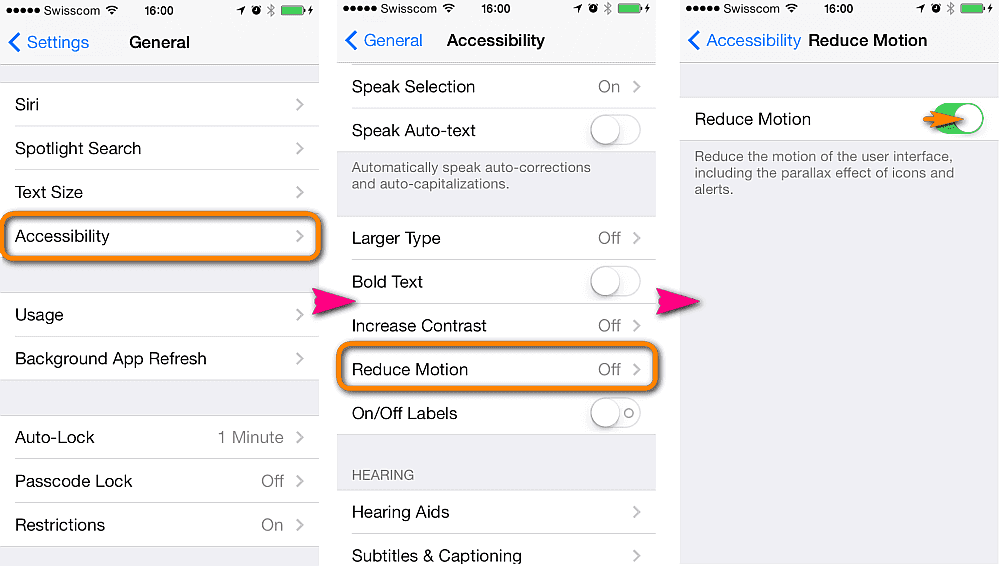 Step 2. Clean your storage
The easiest method to clean your iPhone storage would be delete everything on your iPhone, but that is not possible at all. At least, you need to back up the important data and files on your iPhone to a computer first. If you want to transfer all your iPhone or iPad data to Windows PC at only one time, you could try EaseUS MobiMover Free, a stable and reliable iPhone transfer tool, to move all kinds of data and files from iPhone to computer with simple clicks, including Messages, Books, Audio, Photo, and other data. What's more, it's also has a great file managing function, you could add, edit and delete all kinds of files with just a few clicks.
Step 1. Connect your iPhone to your computer running Windows or Mac OS systems with a USB cable. Start EaseUS MobiMover and navigate to "Phone to PC". Move your mouse to the right pane and continue with "Next".
Step 2. MobiMover will load all the supported files on your iPhone here. You can export one or multiple data types flexibly. The compatible data types are photos, videos, movies, music, playlist, ringtones, books, contacts, messages, notes, voice memos, and more. you can customize the destination for exported iPhone data. If you don't do any change, MobiMover will save the data to a desktop folder named as Exported by MobiMover. Click "Transfer" to copy iPhone files to the computer at a fast speed
Step 3. When the transferring finished, you can view, edit, keep or delete the content as you like.
Step 3. Clean Siri and Safari
Siri has a good memory, she can memorize almost everything that happened to your iPhone, especially in the new system like iOS 10/11/12/13, it would be a good method of making iPhone faster by turning down Siri and cleaning her memory. Go to Settings>General>Keyboard and turn off Dictation, then turn off Siri too, Apple will delete your data and of course, the voice input data.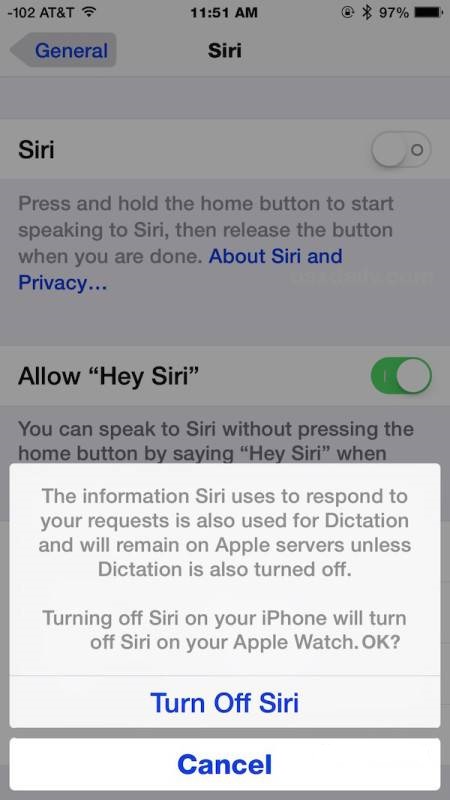 Just like the browsers on desktop, Safari also saves history data. Cleaning Safari and other browsers cookie and data are pretty helpful. But, please notice that cleaning these means Safari will not provide suggestion when your input URLs except those bookmarks. Of course, if you have too many bookmarks, delete bookmarks on your iPhone would be helpful too.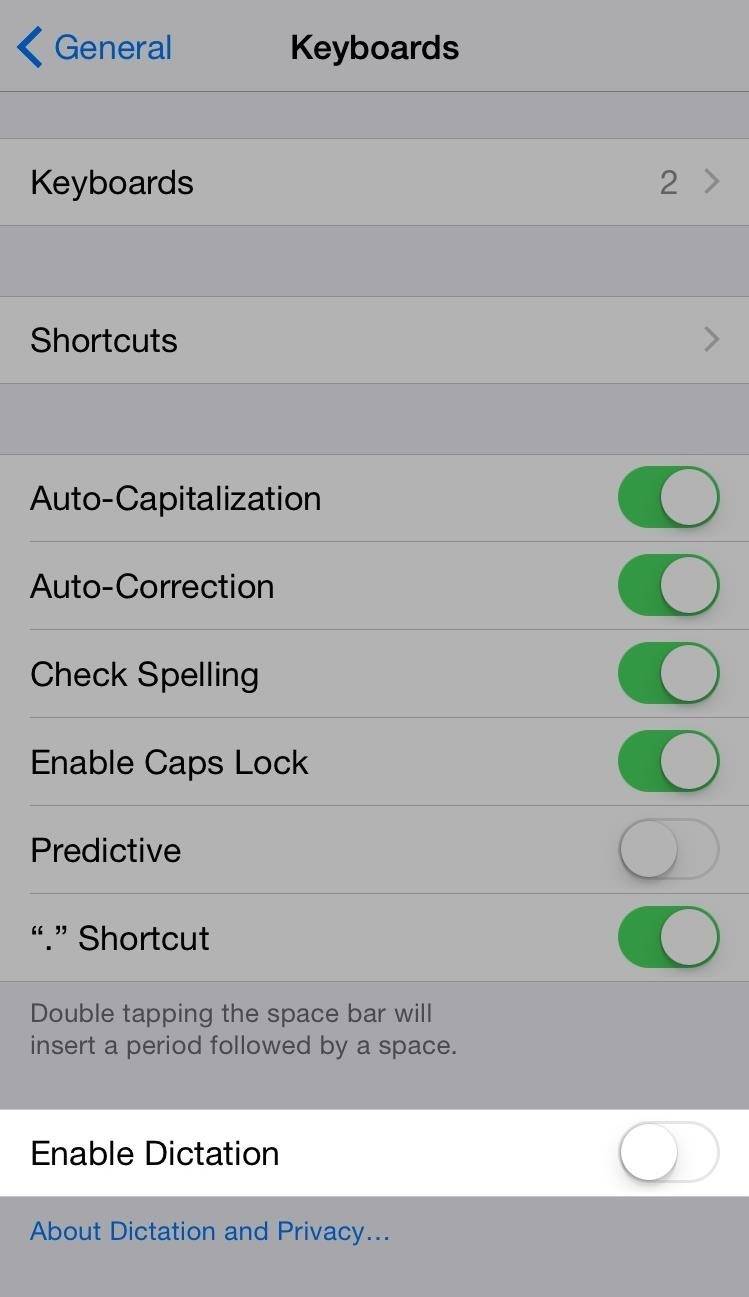 Step 4. Stop automatic download
Since we bought this in the front, we have to mention the background app refresh. They are the two things happening that out of your sight. No more silent refresh and downloads will improve the speed of your iPhone.
You can turn off automatic downloads at Settings>iTunes and App store, and toggle the background app refresh off at Settings>General>Background App Refresh.
Step 5. Restart your iPhone
It doesn't mean that the longer you keep your iPhone on, the better they could work. Just like most of the other devices, the iPhone also needs a little rest once a while. This move will help you to completely clean the RAM of your iPhone, and as we know, the situation of RAM is the basis of how fast your iPhone can run. Sometimes you do need to shut it down for a few minutes or just restart your iPhone. It can be helpful.
Step 6. Reset your iPhone
Well, this is something big, it's the last move of making your iPhone faster. This only happens when all the steps above are not working and you have no idea of why your iPhone is running slow. Unless you have backup the necessary things, reset your iPhone will lose everything in your iPhone. Please make sure that you have backup the important and valuable files before the reset. After the reset, you can choose "Restore from iCloud" Backup to get the files back.