You may be one of the lucky people who have an iPhone or iPad with 128 GB of memory. However, it's more likely that the 16 to 32 GB of memory on your iPhone or iPad is about to overflow. If there is no storage on iPhone for iOS update or other useful data, you should start deleting some files on it.
Way 1. Manage your iPhone storage by deleting some apps and purchased
To find out how much free memory is left on the device, go to "Settings > General > iPhone Storage". Here you can start the deleting. A hint on this will take you to the list of installed apps and their space requirements. When you tap on an app from the list, the iPhone shows you its size and the space requirements of the associated Documents & Data. With "Delete App" both of them fly out of memory.
The "Music" and "Videos" apps built into the system contain space-consuming multimedia files that you have purchased via iTunes. Content purchased from Apple is still in the iCloud for security reasons. To delete the content, tap the Music or Videos app from the Manage Memory menu, then select Edit, tap, for example, All Songs and Delete. You can also delete your own photos and video recordings in the Photos app by selecting the files and selecting the Recycle Bin icon.
Way 2. Delete files on iPhone with a free iPhone content manager
EaseUS MobiMover Free is not only a free iPhone data transfer to transfer data from iPhone to iPhone or to PC, it is also a free iPhone content manager to manage your iPhone data by adding or deleting. You can use this software to delete documents and data on iPhone in easy steps. Please follow the tutorial below and start to delete all contacts on iPhone at one-click.
Step 1. Connect your iPhone or iPad to your computer (Mac or PC), launch EaseUS MobiMover and go to " Content Management> Contacts".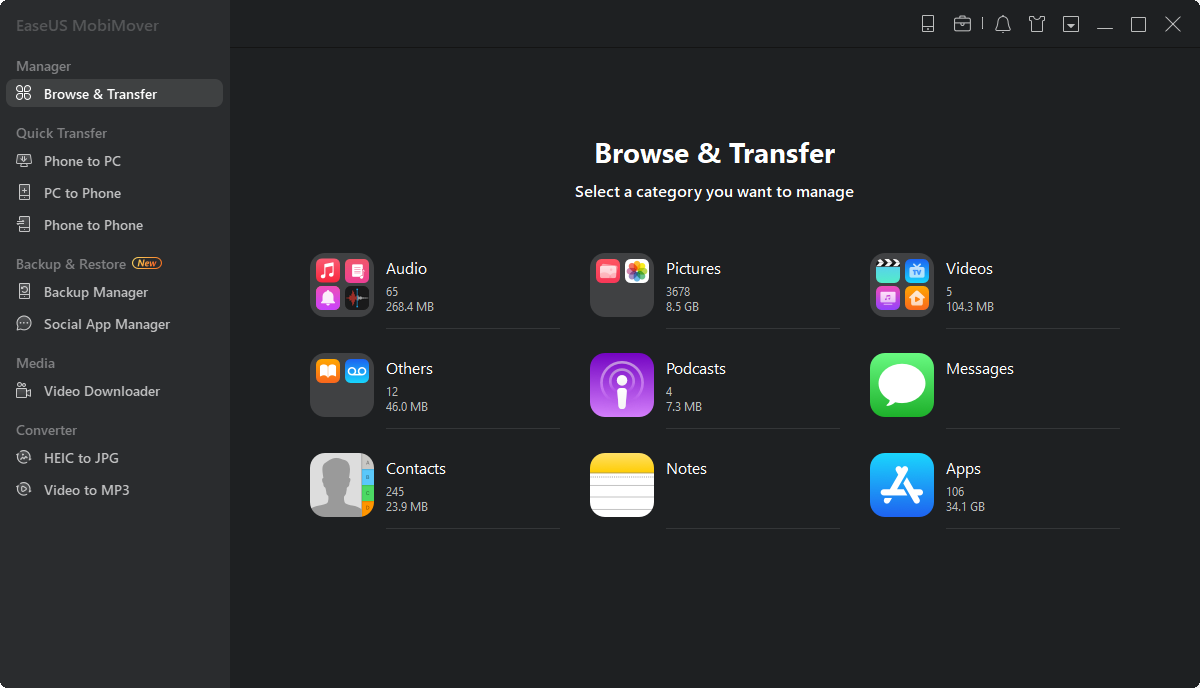 Step 2. Click the "Select All" to select all the contacts on your iPhone or iPad, then click "Delete" to delete all contacts from your iPhone/iPad.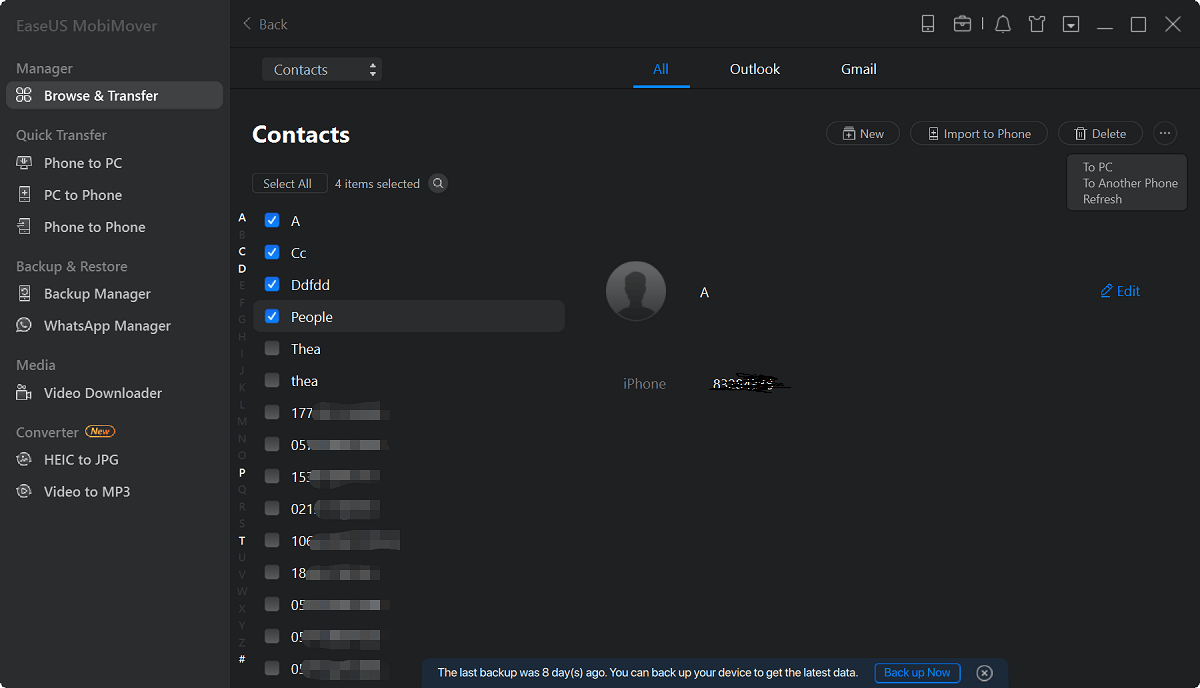 Step 3. Then you will see a new window asking you whether to delete the selected items. Click "Yes" in the window to confirm your deletion.